Top 10 Providers of Small Overseas Money Transfers
As we become increasingly global, the need for reliable and cost-effective methods of sending money abroad has never been greater. Whether you're an expat supporting family back home, a traveler needing to reimburse a friend, or a small business dealing with international clients, being able to transfer smaller amounts of money across borders without getting stung by excessive fees is crucial.

The world of international money transfer can be a complex one, often fraught with confusing terms, fluctuating exchange rates, and hidden fees that can eat into the amount you're trying to send. This is especially true when the amounts being sent are relatively small. Some providers may have a one-size-fits-all approach to fees, which can make small transfers disproportionately expensive. But don't despair – there are service providers out there that cater specifically to this need, offering excellent service, competitive rates, and transparent pricing structures when sending small amounts of money abroad.

These providers use innovative technology and smart strategies to streamline the process, reduce costs, and pass the savings onto you. They have made it their mission to understand and serve the needs of those making small international transfers. They understand that every dollar, euro, yen, or peso counts, especially when the amounts being sent are modest. These providers vary greatly in terms of the countries they serve, the currencies they deal with, the transfer methods they offer, and the fees they charge. Therefore, it's crucial to identify a provider that aligns with your specific needs.

The Top Ten

1 MoneyGram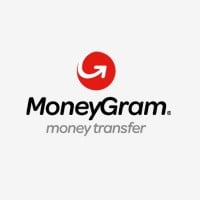 MoneyGram is a global provider of innovative money transfer and payment services recognized worldwide as a financial connection to friends and family.

MoneyGram helps people send money for emergencies, celebrating big moments and providing for life's essentials. Their services are available in 200 countries and territories, thousands of locations and tens of millions of consumers around the... read more
Though there is no online service from MoneyGram, the Post Office is the main agent, and there are thousands of locations that can be used to send your money. The only thing you need to do is fill out a form, and the money can be sent right away.
Visit Website
2
Xendpay
I transfer money from France to the UK every month. I receive the money within the day and save money in comparison to my bank. When I call to get information about my transfer, I don't have to wait for my adviser to be free. I talk to someone within the minute.
I have been using their transfer service monthly to repay my student loan back home, and it's been very useful. I literally save hundreds of pounds every month due to their easy and no-commission/no-fee policy.
Quick, easy, and trouble-free. I have completed three transactions with Xendpay and am very satisfied. What I like most is their upfront pricing, so you know exactly how much your recipient will get.
Visit Website
3
RationalFX
They are an excellent money transfer provider, offering excellent service to large customers and businesses without forgetting about smaller individuals who need to make money transfers abroad. Transfers can be made either online or over the phone, and they are both authorized by the FSA and regulated by HMRC.
Always good customer service when using them. Quick, fast, and safe, and always helpful.
Visit Website
4
Paypal
Excellent for shopping online, as there are quite a few places that accept PayPal payments. Great if you are only buying single items or making an irregular electronic shopping trip.
5
Western Union
There are hundreds of thousands of Western Union agents around the world, so transferring money with them is easy. The money can be received right away, but you do have to pay for the service.
6
Currencies Direct
Currencies Direct offers small money transfers, though they still have to be over £100. They offer many of the same benefits as other foreign exchange brokers and can send your money.
7 Wise
8
Xoom
Xoom provides an excellent service for sending money abroad. However, they only operate on money transfers from the United States. For users looking to send money who are not based in the UK, you will be forced to look elsewhere.
I love Xoom. It's so quick and easy. Unlike MoneyGram, their service is far better. I won't be using MoneyGram again. I've switched to Xoom.
9
WorldRemit
Best service! I usually send money to India without any problems! The money reaches within two working days. The transfer fee is low, with a good exchange rate.
10 PayWay
The Contenders
11 Tawakal Express
12 Remitbee Online Money Transfer
BAdd New Item