Top Ten Actors In India
1
Shahrukh Khan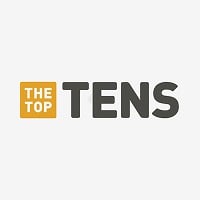 Shah Rukh Khan, also known as SRK, is an Indian film actor, producer, and television personality. Referred to in the media as the "Badshah of Bollywood", "King of Bollywood", "King Khan", he has appeared in more than 80 Bollywood films, and earned numerous accolades, including 14 Filmfare Awards.
Sk is the best. No one can compare with shahrukh khan.
Great Actor... Outstanding films like Chake de India, Swades, Darr, Baazigar... And now DON 2.
He is king of acting like dileep sir & also the king of style so in my view he is always the india's no. Star
No Comparison one of the legends of Indian film industry... The one and only S.R.K... All of his movies are blockbusters and super hit's very few and rest of all are above grosser and hit but very very few flops so no doubts the best actor is always Shah Rukh Khan... The king of Bollywood... Ya
2
Mammootty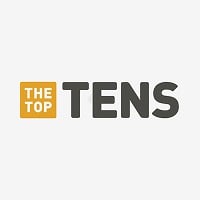 Mammootty is an Indian film actor and producer best known for his work in the Malayalam film industry .
The man who won the 3 national award & proved his caliber in both art films and commercial films comes in rank 12 is so hurting. When mammootty appears on the screen one can feel the character over there but not mammooty! The person who watched the films like oru vadakkan veeragadha, yathra, ponthanmada, mathilukal, vidheyan, mrigaya, amaram, sooryamanadam, dani, cbi series, valsalyam, pranjiyettan, palerimanikyam, big b, ore kadal, karutha pakshikal, bhoothakannadi, new delhi, thaniyavarthanam, adi ozukkukal, dr ambedkar, dhalapathi, pazhassiraja, rajamanikyam, adharvam, padheyam, etc.. He just transforms to the charecter not as the same mammootty.. But for mohanlal one can feel that mohanlal is on the screen but not the character.. He is just poor in doing historical character, cbi type character, fisherman, tough police type of roles, Muslim characters, his way of dialogue delivery is almost same in most of the films but mammootty is just fabulous.. Still adoor gopalakrishnan ...more
Mammootty should place at number 1
You must see the great roles acted by him. Mohanlal and srk are far away from him. Most versatile actor in world cinema is mammootty. One can not compare mammootty with kamal or rajni or big b or lal because they are of different acting skill. The voted people must watch movies like oru vadakkan
Veeragadha, pothanmaada, ambedkar, mathilukal, vidheyan. I AM challenging that anyone in the planet act just like that. I am a big mammootty fan. MAMMOOTTY has a huge fan base in south india. HIS fans hasn't watched this except me.
IF they will see this surely mammookka comes no1. Ithokke manassilavanamenkil sensundavanam, sensibility undavanam, sensuality undavanam...
No one can be compared with Mr. Mammootty.
He is the best actor...
Mayalam films is different
3
Rajinikanth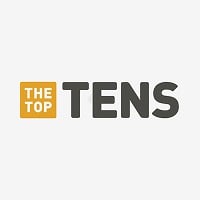 Rajinikanth (born 12 December 1950) is an Indian film actor who works primarily in Tamil cinema and is considered as Super Star of Kollywood after M. G. Ramachandran. After earning ₹26 crore (equivalent to ₹55 crore or US$8.2 million in 2016) for his role in Sivaji (2007), he was the highest paid ...read more.
Rajini the number 1 in Indian cinema man of style and the very good character artist no one can beat him, and he s the versatile actor... "EMPEROR OF INDIAN CINEMA"
"ONE MAN ARMY OF INDIAN CINEMA"
Rajinikanth sir is the GOD OF INDIAN CINEMA! AVARODA VAZHI THANI VAZHI, YARALAIYUM THADUKAMUDIYADHU. He has worked so hard in his life to get to where is today, and yet he is the most humble and the epitome of humility. He has the highest fan base of all the other actors combined, his fans are not "rasigargal" they are "veriyengal", we fans appreciate his good heart, valued morals, style, acting etc.. NO ONE IN THIS WORLD CAN REPLACE HIM, ANOTHER MAN HAS TO BE BORN TO EVEN BE COMPARED TO THE SUPERSTAR OF OUR HEARTS!
He is Always No1 In Indian Cinema and best entertainer of Indian cinema... The one and only super star of India our super star Rajini...
Top actor and most famous actor.
4
Vijay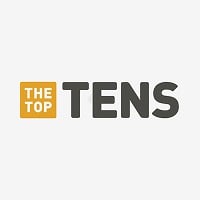 Joseph Vijay, better known mononymously as Vijay, is an Indian film actor and playback singer who works in Tamil cinema and his films dubbed into Telugu, Hindi, Malayalam and Mandarin Chinese. He is one of the highest paid actors in Tamil cinema.
Thalapathy tamil next super star

Maybe he is a big superstar. But he is literally cancer who always plays a horny guy in every movie with no expressions other than that of lust. He is pathetic. - KesariVimal
He is a very nice actor and very well talented in acting and dance
He is mostly known as "Illayathalapathy". He has a strong fan base all over the world. His latest movie Nanban is confirmed as the 4th highest grossing Indian film.
Ilayathalapathy vijay is a great actor who has a strong fan base all over the world. He is a awesome actor, dancer, singer, respectful, honorable, honest person. Usually his film always makes a box office hit and a super collection. Other than in film field he is liked by everyone because of his gentle character, loving and care for others. He is very helpful to society by supporting for good things and encourages his fans only good things. He always respects elder and senior actors. Most of the hollywood, kollywood, tollywood, bollywood and other actors like him and his acting. There are many others unbelievable facts about him which will make you tell that he is suitable for the next SUPERSTAR, KOLLYWOOD KING. He has fans all over world of all age groups from all countries including AUSTRALIA, INDIA, CHINA, NEPAL, SRILANKA, BHUTAN, BANGLADESH, MYANMAAR, MALAYSIA, USA, MALAYSIA, JAPAN, AFRICA, AMERICA, U. K, GERMANY AND UNCOUNTABLE
5
Salman Khan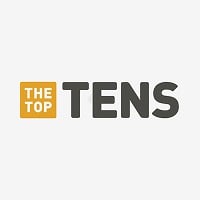 Abdul Rashid Salim Salman Khan, credited as Salman Khan, is an Indian film actor, producer, singer and television personality.
Bhai Of Bollywood... The person with golden heart and most popular actor in India... The superstar salman...
Salman Khan is the best and the most versatile actor...

He holds numerous records as most number of All Time Blockbusters, Annual top grossers... Etc

Loved by classes and love of masses...
101%
Best person of film industry every body knows what he done with new comers in reel life and real life.
I think he is most popular Vega star in industry of today
He is a man of pure heart. He has got a good character. He is the best actor of Bollywood. He is the most popular actor of Bollywood.
6
Aamir Khan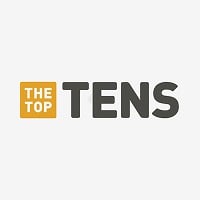 Aamir Khan is an Indian film actor, filmmaker and television talk-show host. Through his thirty-year career in Hindi films, Khan has established himself as one of the most popular and influential actors of Indian cinema.
Its Aamir Khan, the perfectionist the best
Indeed He Is The Best One... No One Can Beat His Perfection
There Is No Comparison... There Is So Many Khans In The Industry But No One Like Him.. Man With The Perfection Man With The Talent... Public Like To See Him In The Silver Screen... In Short A Full Package Of Entertainment, Drama, Action, Emotion & Comedy... Undoubtedly The Real Super Star Of Bolywood
He has consistently proved he is the best. He believes in d power of script and he has don it, E. G TA'RE RAMEN PAR, no super featured in at flim, n d only superstar featured after intermission. So tell me which actor has don it b4
the perfectionist there is no comparison of him I am hiss biggest fan he has a talent that he can get to the core I mean skin of the character in short Aamir khan is the best in the whole industry for me
7
Hrithik Roshan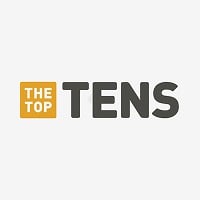 He's the most talented and versatile actor. A complete hero
Most Dashing Actor in Bollywood...

Most energitic stylish star in indian
He is best actor in the world. He is most hardworking hero. I don't need 2 tell that he is best dancer and most handsome. So he deservs much more more respect and love. He chalenge himself in each and every role and make it very very perfect. SO HE IS REALL SUPERSTAR, SUPERHERO, N REAL EMPEROR OF BOLLYWOOD. AND LOTS OF PERFORMANCE ARE STILL HAVE 2 COME IN NEXT FEW YEARS. So he is just great.
8
Amitabh Bachchan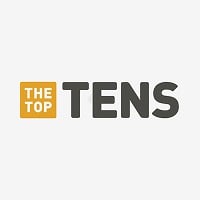 Amitabh Harivansh Bachchan is an Indian film actor. He first gained popularity in the early 1970s for movies like Zanjeer and Deewar, and was dubbed India's first "angry young man" for his on-screen roles in Bollywood.
No body can come near to him.. He is the best and others just want to copy him... He is the living legend still going on.. Experimenting and entertaining.
DAMN why he is on 5? He should be 1 or 2 after King Khan. Are you kidding Vijay, Hrithik Roshan, Mohanlal are better then Bachan. He is not only the best actor of Bollywood, he is the LEGEND of India.
Absolutely agree with Vijay and Hrithik, but do you even have the slightest of ideas who Mohanlal is? - gaali121
Legend and he has extra gft in him that seperates from rest. Charima to the way of approach to charecter is marvellous
He is the legend.. He should be number 1.all above will also agree
9
Kamal Haasan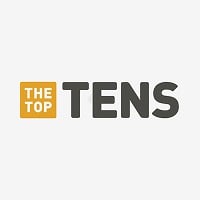 Kamal Haasan is an Indian film actor, screenwriter, director, producer, playback singer, choreographer, lyricist, philanthropist and dancer who works primarily in the Tamil film industry.
I think he is the number 1 actor in India...
HE IS THE ONLY GREAT ACTOR IN India
He is king of kings in idian cenima. Who is born to tat is kamal hassar.
Kamal Haasan (note the correct spelling) is accepted all over India as the only living true actor. He is surpassed by only one actor from the yesteryears - Chevalier Sivaji Ganesan, who also happened to be his mentor. May be the name of this list should be corrected to "Top Ten Commercially Successful Actors in India". Even then Vijay will not make No. 1. He is a great entertainer but not an actor to be compared with method actors like Kamal, Amitabh, Mamootty or anyone else for that sake. Its a shame on the voters for either not understanding the list's focus or just being blind on the most commercial actor in Tamilnadu.
10
Mohanlal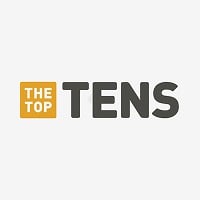 Mohanlal Viswanathan Nair, better known as Mohanlal, is an Indian actor, producer and occasional singer best known for his work in Malayalam films .
His performances are awesome. He acts like a genius actor or like a gifted actor with lot of talents. He is fit for all rolls.

For Time magazine, he is India's answer to Marlon Brando...

.. You can't imagine any other actor doing such a huge lot of varieties of characters...
He's is not acting..
He is just "BEHAVING"...
When he is rendering the character.. , every character becomes.. 'mohanlal'...

.. After seeing his renowned VAANAPRASTHAM at cannes, one french director commented that "this man is born at the wrong side of the world...!... If he is in Hollywood.. He would have won numerous oscars by this time... Such a great artist... "

... He is the first ever Indian actor, and the second personality after Kapil Dev, who received an honorary Lt. Colonel post of the Indian territorial Army.
He is the brand ambassador of Indian army...

... Beyond comparison...

The most versatile...
The most flexible...
The most natural actor
In the world...

.. The BEST KEPT SECRET OF KERALA...

The GOD"S OWN STAR... ...more
He is University of acting. Some must watch movies of him are Vanaprastham, Kireedam, Bharatham, Devasuram.
Actors and directors across India is respecting him because of the ease with which he performs complex charaters.
This is it. Not only the greatest living Indian actor, but the greatest Indian actor of all time as well. Kamal Hassan is a great actor too (I love him as actor), but he just doesn't reach Lal's level of natural acting and spontaneity. Kamal does a lot of different kinds of roles and people easily get influenced by the vast changes in appearance he undergoes for different movies. He is a rigorous method actor in that aspect.

Now, coming to Bollywood, Company (2002) alone is enough to show that Mohanlal is greater than all of the so-called actors in Bollywood (even Amitabh Bachchan, in my opinion, is not that great an actor he is a powerhouse on-screen, but surely no great actor). None of them can touch his performance in the role of a police officer. Though his screen time wasn't much, he stole the movie from the lead actors, hands down. I still cannot comprehend why people consider over-emoting (to the point of exaggeration), to be &quotgood acting&quot.

If you were to ...more
The Contenders
11
Barun Sobti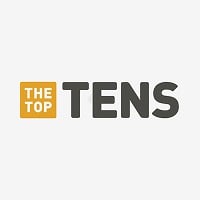 Barun Sobti is an Indian actor. He is most famous for his role "Arnav Singh Raizada" for the show "Iss pyaar ko kya naam doon". This character won millions of hearts.
Barun Sobti is the most talented actor in India and he's handsome, cute, kind and gentleman.
Barun Sobti is the most talented actor in India. He's cute, handsome, gentleman and kind.
Barun Sobti is the beautiful actor!
Barun Sobti is the most talented actor in India!
12
Ranbir Kapoor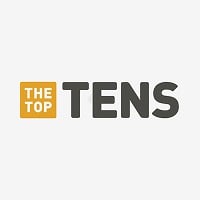 He is the best! He has won millions of hearts in just few years!
No leading actor in present has won 2 back to back best actor awards and from wake up sid to tamasha for all he has nominated for best actor, in future definitely going to number 1
He is the youngest & sexist actor in all time in film industry
Such a cute and realistic actor
13
Ajith Kumar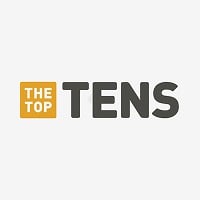 Ajith Kumar (born 1 May 1971) is an Indian film actor best known for his work in Tamil cinema. He is one of the most successful actor in Tamil Cinema. In addition to his acting, Ajith Kumar in a sabbatical, participated in the 2004 British Formula 3 season as a Formula Two racing driver and was ranked ...read more.
No One Can Be Equal To His Charisma
He is the stylish actor in Tamil. And he is real hero in India. Highest fans in Tamil comparing other actors. And great acting in films. And powerful man in Tamil actors...
Thala is to be in first place instead of vijay
He is helping person and with out selfless guy. Ajith is a most handsome in tamil cinema
14
Akshay Kumar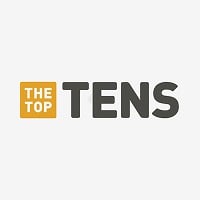 Rajiv Hari Om Bhatia, better known by his stage name 'Akshay Kumar', is a Canadian actor, producer and martial artist who has appeared in over a hundred Hindi films.
Akshay Kumar is the best actor in Bollywood along with srk. He gives his best all the time. He can do any type of movie. He captures the moment. He is even a chef how good can one be. He is so awesome! We love you!
Akshay is one of top actors. He can deliver any kind of action (Action, Comedy, Drama, Sad etc... And is much better than all Khans (Sharuk, Aamir ) who are having one or two modes of of acting skills. But unfortunately he lacks the Luck..
Hrithik, Arjun rampal, Ajay devgan, Sunjay dutt, Abhisake are also very good actors..
But why bollywood industry always praises the Khans and their movies, even though their movies are not good and their's worst action (salman, saif etc)... Why the double standards... Think a while
For me Akshay kumar is best actor in the world
Akshay kumar I am your fan
15
Mahesh Babu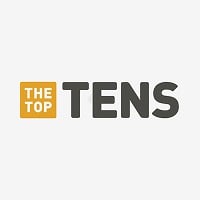 Mahesh Babu is an Indian actor, producer, media personality, and philanthropist known for his works in Telugu cinema.
Mahesh was the most handsome, talented and most reputed hero all over. He was being rocking out here with excellent timing and all.
After rajni he is now shining in india. Only he is after rajni
Mahesh is the greatest of all! He is not just a star he is a super star
Mahesh is a natural and dynamic actor who is known for his intense portrayals in his movies and charm. He gives his best in all the roles he does and emotes very well without being overly melodramatic like what we usually see in Indian movies. He is a cut above the rest and undoubtedly one of the best actors and greatest entertainers in Indian cinema. Not to mention he is very good looking with a unique style.
16
Pawan Kalyan
He is king of andhra and south Indian number 1 hero after rajini..
He is tollywood king
Not only hero in movies but he is a real hero
Pawan is a no1 in tollywood hero
17
John Abraham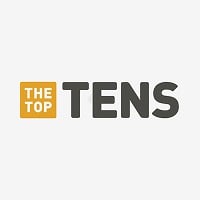 John Abraham one of the versatile actor in actor in India. Now his acting skills are raised to certain level, should be promoted to top ten list.
Will back with a bang. Not so far the day he will be the best actor in India. John Abraham rocks
One of the most stylish actor ever In indian cinema
He deserves so much love and appreciation
18
Johnny Lever
He is the no1 comedian of India
The king of comedy no body can be like jonny in bw
World number 1 comedian...only Johnny lever
19
Vikram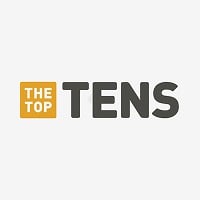 Vikram is an Indian film actor who predominantly appears in Tamil language films and has won six Filmfare Awards as well as one National Film Award and Tamil Nadu State Film Award amongst other recognitions and was awarded an Honorary Doctorate by the People's University of Milan in May 2011.
Vikram is best actor all time compare to others he is only making different roles simple manarisam really superstar
He is ever green actor in Tamil industry
He only can act different character's in India.
I just love him And his a best emotional showing character man
20
Suriya Sivakumar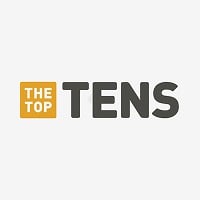 Saravanan Sivakumar, better known by his stage name Suriya, is an Indian film actor, producer and television presenter, who is currently working in the Tamil film industry.
He is the most hardworking young Tamil actor.
His persistent success at box office is the proof.
Varanum aayirum 60 crores
Ayan 80c
Adavan 70c
Singam 90c
Racthacharithram 50c
7aum arivu 100c
His hard work has earned him these achievements and is therefore given names like 'the director's actor' 'kamal hassan's successor' 'versatile genius', etc. By the media as well as critics.
He has earned 33 awards till date including 3 Tamil state awards. Support this magnificent actor for all the years to come
He is a hardworking, handsome, stylish, versatile and a great hero, he brings in a lot to give life to a character and no doubt one day he ll top this list - sarathkalai
He is a good actor and a hard work man
Siriya need to be in first position. Because he is a very hardworking person..
21
Imran Khan
Whatever it is. Looks, personality, smile... Etc. he is the best and the most good looking actor in Bollywood
Very cute...love him
R u crazy he knows nothing
He is the best actor I aors the colorof his eyes
22
Abhishek Bachchan
He is the best actor ever. He has done roles that no one else can do... He is the most fun loving person. He will get his dues soon. He will be a superstar one day. I love him sooo much
He is one of the most versatile actors of Bollywood. He is a wonderful human. He is so much fun loving! I love him so much!
Waste fellow
GREAT FATHER AND GREAT SON KING OF COMEDY AND HAVE GREAT ATTITUDE - dev2279
23
Saif Ali Khan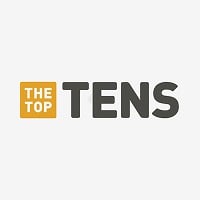 You are the next best actor
He is Superstar for India. He will become king khan.
No leading actor in the present except ajay devgan nobody has won national award for best actor, he will going to be number 1 in 2-3 years he never give up
He is going to be king khan
24
Chiranjeevi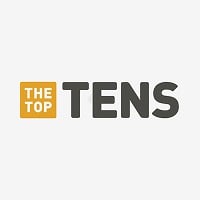 Great actor in India, he shows all variations including dance... No one can
He is the greatest actor of India, dancing star and has the largest fan base in south India
Mega Star of South India
No words to discribe his acting or dancing
He was the only dancing hero till 2001 of Indian film industry.
In 2009 Prabhudeva, the Indian Michael Jackson named Chiranjeevi as the best dancer in India
Revolutionary actor of Tollywood, one of the greatest of Indian cinema
25
Farhan Akhtar
A very good actor, can any one forget his performance in 'Bhaag Milkha Bhaag'.
Very good actor
26
Allu Arjun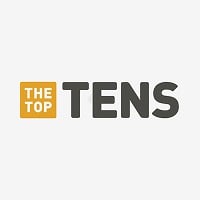 Allu Arjun is an Indian film actor who primarily works in Telugu cinema. After playing as a child artist in Vijetha and as a dancer in Daddy, Arjun made his adult debut in Gangotri. Arjun then appeared in Sukumar's debut film Arya.
He is best dancer, actor, stylish hero in India
He is the best actor he is the one who can rule India
Allu is the worlds best actor
I love Allu Arjun very much because he is a great dancer and good actor, every movie touches the heart and one of the things I like most is his style jai bunny fan from assam
27
Sanaya Irani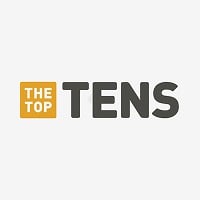 Sanaya Irani is an Indian model-turned-actress. Her first major role was in the Indian youth show Miley Jab Hum Tum.
Sanaya Irani The most beautiful actress. We love you so much
Sanaya Irani The best actress in the world
Wonderful action and I love you
Sanaya Irani u are the best ever
28
N. T. Rama Rao
He is the great actor Indian film industry
Ultimate actor ever movie industry produced worldwide
He is the great actor Indian film industry. He is reel&real hero
Not any back logs in his acting dancing and emotinolo scenes... He is a real hero
29
Ajay Devgan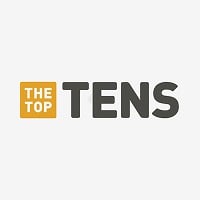 Ajay Devgan is an Indian film actor, director and producer. He is widely considered as one of the most popular actors of Hindi cinema who has appeared in over a hundred Hindi films. He has won numerous awards, including two National Film Awards and four Filmfare Awards. In 2016, he was honored by the ...read more.
Greatest greatest and greatest...
Moral, ethical and brave actor.
Ajay Devgan is number 1 actor in the world...Aj is real singham...He is my favorite.
Most versitile actor of india all time.
30
Prabhas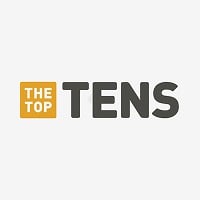 I love darling prabhas so much because he was hand some hero in tollywood. He is the rebel star. He is the smart looking and best actor in tollywood
He is number 1 hero in tolly wood because
1. Action is good
2. Height-6.2
3. Weight-present 125 kgs
4. Handsome and fit
5. Look like perfect man
6. Good character
7. He can kick any 1 in tollywood
Cute guy in tollywood. I love his smile. He is very nice. I watch prabhas movies only
Prabhas is the first ever South Indian Actor to get his own Wax Statue at Madame Tussauds
31
Aishwarya Rai Bachchan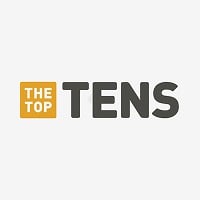 Aishwarya Rai, also known by her married name Aishwarya Rai Bachchan, is an Indian actress, model and the winner of the Miss World pageant of 1994. Through her Bollywood acting career, she has established herself as one of the most popular and high-profile celebrities in India.
One of the greatest in terms of both acting and beauty
The beautiful actress!
Aishwarya rai the best
super
32
Dhanush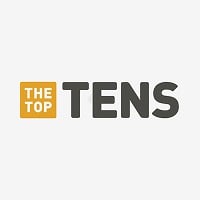 Venkatesh Prabhu, better known by his stage name Dhanush, is an Indian film actor, producer, director, writer, lyricist, screenwriter and playback singer who usually works in Tamil cinema. Dhanush's first film was Thulluvadho Ilamai, a 2002 coming-of-age film directed by his father, Kasthuri Raja.
All time best national award actor
The best actor, the best in the world, the legend killer, the number 1 actor and the future of indian movies
He is very humble actor in tamil cinema and he is the youngest actor to get national award
This guy is a playboy spoiling his father in law's name. I hate dhanush the stray dog or known as drug addict cause we only can see his bone but we can 't see his skin. He also speaks broken english more worse than a toilet cleaner or a beggar. HE IS REALLY A STUPID ESTATE DOG. Skinless felow.
33
N. T. Rama Rao Jr.
He is the best actor in south India. Best classical dancer too. He can do any type of role.
He is number one he can dance and his dialogues are the best he can dialogues with high intensity in it
NTR Best actor. He is not only actor He is dancer... I am big fan of NTR..
He is an example for multi-talented hero in the Indian film industry and for him anything is possible. Especially according to dance and dialogue delivery he deserves for number 1 in the Indian film industry
34
Ravi Teja
Exellent comedy actor india I think. & very thankful to. Him
The best versatile artist with amazing energy and spirit.
He's the man.i love you. You rock
You are my best hero
35
Nazeeruddin Shah
I think his position should be number 1. This genius actor deserves a lot appreciation than he has got!
Best acting reality classics
PAWAN KALYAN should be number actor
Best actor in the world.
36
Sivaji Ganesan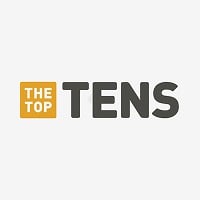 He is the greatest of the greatest and actor of the actors. No one can match him. In one film, while he was returning from his sister's house, being scolded by her, he stood at the doorstep and through his back, one can imagine his face which is sobbing. Greatest performance.
He is a great actor in India.
Sivaji ganesan legend, on acting but 20th place its not good... he always number 1
If there is God of acting, That is Mr. Sivaji.. There is no words to praise.
37
Rajesh Khanna
He is the best Actor of india.. He is nice...i like it...
He is the first n only the original superstar of Indian cinema...
I love and all Indians
No one like him. He is the ever and forever Best.
38
Nawazuddin Siddiqui
The very fact that Nawaz is #64 on this list shows that Indian movie has no hope at all.
Great Actor after Nana Patekar...
World greatest actor!
No one is capable of acting like him.. !
He is out standing actor. Manjhi, kick, Bajrangi bhaijaan, Gangs of wassepur are some of his great Bollywood movies.
39
Fahad Fazil
Upcoming super star...
Very talented actor
Stylish acting
Realistic actor
40
Jagathi Sreekumar
The success mantra of malayalam movies
One of the greatest actor of Indian Cinema ever
One of Greatest Actor
Comedy king
41
Raj Kapoor
He is the best Actor of India.. He is nice... I like it...
Best actor in Indian cinema.he can perform any kind of role.
He is no. one actor in this world after Charlie Chapllin
42
Thilakan
Why is thilakan so far down in the last? He should at least be in top 25
He is the best actor
He was a great actor.
Great actor..
43
Vikram Prabhu
He is a good acter.
He is a very good and handsome actor
Good
44
Puneeth Rajkumar
Great dancer and fighter no one can do fights like him in India
Really he is a excellent actor & dancer in south India...
Punith raj kumar is the best actor in the Kannada film industry and all over the India.
No words to describe his talent his too awesome, I want to call him all rounder of sandalwood because he is best of all in acting, singing, dancing, fighting, hosting, now producing films. He is the pride of sandalwood, I like all actors but I love only him because of his hardwork, dedication, calmness, simplicity, gentleness, honesty. One thing u have observe he can not found in any controversies. I agree he came from background but its very tough to gain peoples heart in this generation no one supports or like unwanteds in film industry, he is best example for many. His social works are very high he never reveal his family and his social service.
South India experimental and competitive actor.
45
Silambarasan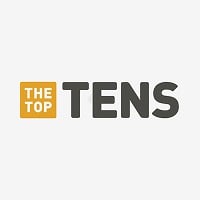 Silambarasan is an Indian film Actor director, producer and singer, who works mainly in the Tamil film industry.
He is beautiful dancer and talented actor
He is the only multi talented young actor in Tamil industry.. No movies fa 2 years still he didn loose his single fan..
Most talented, one who can do any scene in single take.. He gonna rock Indian cinema, he gonna rule the world with his love anthem.. ! We all are waiting.. !
Most stylish actor in south Indian cinema
46
Dilip Kumar
A Dilip Kumar can never ever be replaced. May he live long and enjoy his life to the fullest.
Dilip Kumar is one of the best actor if world history. He is the teacher of method acting. It's disheartening that dilip Saab is not included in the top ten.
I like so much. He is good actor
You know that no one can compare Yusuf khan-dilip Kumar... Others just students of his acting. Ask amitabh?
47
Raj Kumar
Dude he is the best best best actor of all time. His ability to get transformed into character is just fabulous.
He is not just a versatile actor he also a extra ordinary singer who have got national award for the song naadamaya.
His acting skills are the best.
No one can beat him.
You should watch his babruvahana, mayura, krishnadevaraya all are extremly wonderful, aft seeing those you will definitely start wondering "howa person can person historical characters so well"
One of the Greatest Indian ACTORS Ever. Among the likes of Amitabh Bachchan, Kamal Hassan, Dilip kumar, NTR & a few others, one can easily notice his superior & versatile talent. He is the epitome of Method acting & perfection. His singing is as epic as his acting (trained in theatre & classical music from a tender age of 7).
Super actor and peak of acting. No words to describe his acting and singing skills.
Top #1 Versatile, handsome (when all famous actors had shapeless body) Actor, Yoga expert, Deep water swimmer, Fantabulous heavenly singer, well cultured and simplest man ever. Lived his life with principles in film industry.
48
Dulquer Salmaan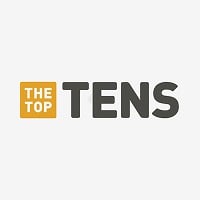 He is one of the best new heroes of Malayalam Cinema. His films like Second Show, ABCD, Usthad Hotel are big hits.He is a natural actor. He is upcoming star.
He is very good looking
The best actor in Hollywood and he is young
Best youth actor ever in a industry very natural acting and good behaviour to all
49
Sivakarthikeyan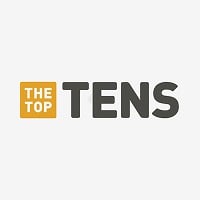 Sivakarthikeyan is an Indian actor, comedian, playback singer, producer and lyricist who works in Tamil films.
Sivakarthikeyan is the best actor and comedian. All like siva.
He acting is very nice. I like very much
The man SIVAKARTHIKEYAN consider all his fans as brother or sister and his fans consider him as their brother too. He is basically a comedian and an imitating artist too. From there he started his successful journey and create a new way for his followers who are dreaming to reach the cinema field. He is a role model for many youngsters. As a brother of SK I am proud about my brother. All the best wishes to our brother for his future projects. God bless you.
He was comedian but acting is super
50
Varun Dhawan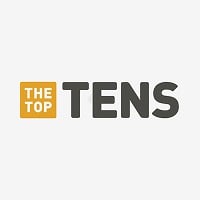 Brilliant actor, one of the best actors in the last few years. Brilliant at comedy. Surprised to see him at number 48. He deserves more
Varun your partner in 88 and you 127 very bad come make your place in no 2 my jaan I love you please be no 2
144?!?! You gotta be kidding me. He is the heart throb of girls today he should at least be in the top 30
He should be in top 10! Varun dhawan is one of the best actors
PSearch List