Top Ten Actors In India
The Top Ten
Shahrukh Khan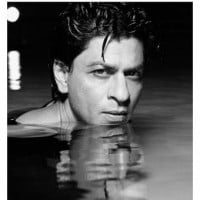 Shah Rukh Khan, also known as SRK, is an Indian film actor, producer, and television personality. Referred to in the media as the "Badshah of Bollywood", "King of Bollywood", "King Khan", he has appeared in more than 80 Bollywood films, and earned numerous accolades, including 14 Filmfare Awards.
King Khan has been ruling for nearly 30 years and none of the present day actors have even come close to him. He's an all rounder. Not only a great actor but a good businessman and a great family man too. May his humility, charm and wit keep entertaining us. God bless him
Sk is the best. No one can compare with shahrukh khan.
He is king of acting like dileep sir & also the king of style so in my view he is always the india's no. Star
Greatest Actor?
Biggest Star?
Richest Actor?
Most Charitable Actor?
Most Awarded Actor?
Most Popular Actor?
Most Acclaimed Actor?
Wittiest Actor?
Most Well Read & Educated Actor?
Most Loved Actor Worldwide?

The Answer Is to all in One & Only- SHAH RUKH KHAN - THE GREATEST EVER OF ALL TIME IN EACH & EVERY FIELD...
Mammootty

Mammootty is an Indian film actor and producer best known for his work in the Malayalam film industry .
Mammootty should place at number 1
You must see the great roles acted by him. Mohanlal and srk are far away from him. Most versatile actor in world cinema is mammootty. One can not compare mammootty with kamal or rajni or big b or lal because they are of different acting skill. The voted people must watch movies like oru vadakkan
Veeragadha, pothanmaada, ambedkar, mathilukal, vidheyan. I AM challenging that anyone in the planet act just like that. I am a big mammootty fan. MAMMOOTTY has a huge fan base in south india. HIS fans hasn't watched this except me.
IF they will see this surely mammookka comes no1. Ithokke manassilavanamenkil sensundavanam, sensibility undavanam, sensuality undavanam...
He is the king in malayalam industry.
No one else is there to defeat him.
Some of his movies I like are Shylock, Pazhashi raja, Master peice, Great Father, Abrahaminte Sandhithikal and Big B
An actor who created a screen space for himself in Indian cinema that is almost impossible to replace. Even though he is from the corner of the country where the reach is small, he was noticed by the film lovers of the country due to the diverse characters he has given life to. He has won only three national awards but he was in the final list more than a dozen times, competing with Amithabh Bachan or another. Wondered why in all that case after the 2000 he has to be the loser. In his career the first phase of 15 years upto 2000 he won 3 national awards but the next phase of 15 years he couldn't win one. But the best performances came at this time.I would say he is the number 1 actor of India
Best actor in world not only in india
He performed that manytimes in many films &language
yathra... (telugu) etc...
Peranbu (tamil)...
No one can act like him (peranbu)
Rajinikanth

Rajinikanth (born 12 December 1950) is an Indian film actor who works primarily in Tamil cinema and is considered as Super Star of Kollywood after M. G. Ramachandran. After earning ₹26 crore (equivalent to ₹55 crore or US$8.2 million in 2016) for his role in Sivaji (2007), he was the highest paid ...read more.
God of Indian cinema who popularly know for superstar of Indian cinema... Most of the stars are identified by their titles... But rajinikanth was identification for the title "Superstar"
He is the role model for today's young actors. The one & only hero who ruled "Three" decades of Indian Cinema. Apart from the cinema he did many good things which leads other actors to do. Who ever the actors who may felt down or being on most top but this men ruled & taste the very top position forever. Even this toll shows that currently actor Vijay is in 2nd top its only because of social network. Mr. Rajinikanth have fans among Three decades. They didn't know anything about Social Network and the only thing they known was Mr. Rajinikanth. So this is the poll which was voted only by his fans of current generation. Thus the power of Rajinikanth.
Rajini the number 1 in Indian cinema man of style and the very good character artist no one can beat him, and he s the versatile actor... "EMPEROR OF INDIAN CINEMA"
"ONE MAN ARMY OF INDIAN CINEMA"
Rajinikanth sir is the GOD OF INDIAN CINEMA! AVARODA VAZHI THANI VAZHI, YARALAIYUM THADUKAMUDIYADHU. He has worked so hard in his life to get to where is today, and yet he is the most humble and the epitome of humility. He has the highest fan base of all the other actors combined, his fans are not "rasigargal" they are "veriyengal", we fans appreciate his good heart, valued morals, style, acting etc.. NO ONE IN THIS WORLD CAN REPLACE HIM, ANOTHER MAN HAS TO BE BORN TO EVEN BE COMPARED TO THE SUPERSTAR OF OUR HEARTS!
Vijay

Joseph Vijay, better known mononymously as Vijay, is an Indian film actor and playback singer who works in Tamil cinema and his films dubbed into Telugu, Hindi, Malayalam and Mandarin Chinese. He is one of the highest paid actors in Tamil cinema.
Thalapathy tamil next super star
Maybe he is a big superstar. But he is literally cancer who always plays a horny guy in every movie with no expressions other than that of lust. He is pathetic.
He is mostly known as "Illayathalapathy". He has a strong fan base all over the world. His latest movie Nanban is confirmed as the 4th highest grossing Indian film.
He is a very nice actor and very well talented in acting and dance
Ilayathalapathy vijay is a great actor who has a strong fan base all over the world. He is a awesome actor, dancer, singer, respectful, honorable, honest person. Usually his film always makes a box office hit and a super collection. Other than in film field he is liked by everyone because of his gentle character, loving and care for others. He is very helpful to society by supporting for good things and encourages his fans only good things. He always respects elder and senior actors. Most of the Hollywood, kollywood, tollywood, Bollywood and other actors like him and his acting. There are many others unbelievable facts about him which will make you tell that he is suitable for the next SUPERSTAR, KOLLYWOOD KING. He has fans all over world of all age groups from all countries including Australia, India, China, Nepal, SRI LANKA, Bhutan, Bangladesh, MYANMAR, Malaysia, USA, Malaysia, Japan, Africa, AMERICA, U. K, Germany AND UNCOUNTABLE
Salman Khan

Abdul Rashid Salim Salman Khan, credited as Salman Khan, is an Indian film actor, producer, singer and television personality.
The only Beast of the Bollywood he has a over powered level of swag and king of the box office. He can easily manipulate the trend.
This is fake and biased website. Salman khan is the all time number 1 actor of the Bollywood. I have never seen the stardom like salman khan in my whole life. All other stars of the Bollywood needs a story to hit their movies in the box office, if they don't have the story in the movies, their movies get flop in the box office. But salman khan doesn't needs the story to hit his movie in the box office, the name salman khan is the enough to get his movie blockbuster. Salman khan is the only actor in the Bollywood of all time history, who remains number 1 actor of the Bollywood for more than 7 years after giving back to back 11 biggest blockbusters movies, which is the record done by any actor in the Bollywood all time history. He is the only actor in the Bollywood all time history, who remains the number 1 most searched star more than 4 years. Which is also the record done by any actor in the Bollywood. Salman khan and Amir Khan are only kings of the Bollywood and box office. Their ...more
He is nice person.He also acts well now a days in movies.There is nothing he can't do.Also at this age maintaining this stardom is difficult from his past as compared due to other personal reasons also
Salman Khan is the best and the most versatile actor...

He holds numerous records as most number of All Time Blockbusters, Annual top grossers... Etc

Loved by classes and love of masses...
Aamir Khan

Aamir Khan is an Indian film actor, filmmaker and television talk-show host. Through his thirty-year career in Hindi films, Khan has established himself as one of the most popular and influential actors of Indian cinema.
Aamir khan is the most popular actor not just in India but also in overseas.
He has given best movies in India content wise like Ghajini, Taare zamin par, 3 idiots, lagaan, Rang De Basanti, Dil Chahta hai, Dhoom 3, PK, etc...
And he has been ruling in Boxoffice in India as well as overseas.
His PK movie is the first movie to cross 300 crore club and most succesfull movie of Bollywood.
Aamir Khan has huge fan following on Facebook, twitter and other social media websites.
After actors like Rajesh khanna, Dilip Kumar, Amitabh Bachchan, Aamir khan is considered to be most versatile actor of Bollywood.
Its Aamir Khan, the perfectionist the best
Aamir Khan is the best. He is a perfect one. All the movies that are acted/directed by him are best one which touched our hearts and captivates our memory every time. It also has a sense of eternity and moral in every film by him.
Indeed He Is The Best One... No One Can Beat His Perfection
There Is No Comparison... There Is So Many Khans In The Industry But No One Like Him.. Man With The Perfection Man With The Talent... Public Like To See Him In The Silver Screen... In Short A Full Package Of Entertainment, Drama, Action, Emotion & Comedy... Undoubtedly The Real Super Star Of Bolywood
Hrithik Roshan

Versatile actor. He'd acted as a blind, teacher, disabled and at his best in roles in movies like War. He is also a god tier dancer.
Hrithik Roshan is an amazing actor, only actor that looks likes an hollywood actor and is very talented. He worked really hard to reach where he is right now this is a request to all haters don't hate because if you really think about it after the KHANS HRITHIK IS TOP Hrithik has respect for all the actors Aamir Salman Srk are his Role modal he respects them a lot.

INDEED HE IS A SUPERSTAR IN MAKING
This guy definitely deserves the best actor of India. His acting, always good looking, his dancing, physique, emotions and attitude. He is very good at everything that an actor needs, there are not many actors can be perfect like this, even in the world.
He's the most talented and versatile actor. A complete hero
Amitabh Bachchan

Amitabh Harivansh Bachchan is an Indian film actor. He first gained popularity in the early 1970s for movies like Zanjeer and Deewar, and was dubbed India's first "angry young man" for his on-screen roles in Bollywood.
He should not even be included in a comparison, for no one can beat him or even come close to him. For 40 years he has always been delivering outstanding performances which no one disagree on, and he still keeps our minds blown by every single scene he performes till date. #5 is so unfair and untrue, specially when there are actors like SRK who is a student and an admirer of him and still learns from his great experience ahead of him on this list. Amitabh Bachchan is a senior, a legend, a perfect actor with flawless performances all the way and I deeply believe that no one on this Earth can be even half talented and natural as he is.
He should be in Number 1 for at least three reasons. (1) The best actor (slightly better than Rajesh Khanna and SRK) (2) For the length of time he is successful in Big and small screens and (3) The credit for changing the trend and taste of the industry goes to him. Dilip Kumar type of tragedy and Rajesh Khanna type of love story was the only subjects of those days. These actors didn't fit in any other roles (though they were great in their roles). Big "B" filled the enthusiasm in the viewers and followers and gave a new direction to films. Action, love, emotion, and style all-in-one and till this date directors, story writers, and actors follow his path to a great extent. So Big "B" is number 1 by a good distance. There is a strong fight in number 2 postion between "Rajesh Khanna", "Dilip Kumar", "Rajnikant" and "SRK". I would choose "Rajesh Khanna", for being the first superstar and the king of public's heart at that time.
World knows Indian Cinema due to Mr. Bachchan. He's been a bonafide superstar for 39 of his 50 years in the industry. Frequently recognised as a screen legend at par with Harrison Ford, Sean Connery, Clint Eastwood, Kirk Douglas & John Wayne. Was voted "ACTOR OF THE CENTURY" in a BBC poll beating out even Marlon Brando and Laurence Olivier.
No body can come near to him.. He is the best and others just want to copy him... He is the living legend still going on.. Experimenting and entertaining.
Kamal Haasan

Kamal Haasan is an Indian film actor, screenwriter, director, producer, playback singer, choreographer, lyricist, philanthropist and dancer who works primarily in the Tamil film industry.
Kamal Haasan (note the correct spelling) is accepted all over India as the only living true actor. He is surpassed by only one actor from the yesteryears - Chevalier Sivaji Ganesan, who also happened to be his mentor. May be the name of this list should be corrected to "Top Ten Commercially Successful Actors in India". Even then Vijay will not make No. 1. He is a great entertainer but not an actor to be compared with method actors like Kamal, Amitabh, Mamootty or anyone else for that sake. It's a shame on the voters for either not understanding the list's focus or just being blind on the most commercial actor in Tamilnadu.
This man is a living legend that we have amongst us today. His genre of acting lies in his versatility. Originally a Tamil actor, he has acted in most of the South Indian languages. His multiple talent also adds to it; being a actor, producer, director, screenwriter, choreographer to name amongst the few. He has received the honorable Padmashri and we can say that, an industry lies in him for the versatility present in him.
Undoubtedly the number one actor in India and he can compared with other international actors too. He is not only a great actor but also a great technician such as director, musician, dancer, screenplay writer, story writer, poet, lyrics writer, producer etc...Simply we can assure that no one in today's Indian cinema can even match with 50% of his skills
He is called universal hero because of not only great and legendary actor but also only cinema hero who is acting 5 to 6 decades.Even Number 1 actor Rajinikanth accepted him as big brother in the cinema field and shahrukh khan mentioned that when he touched him at first time in wedding function at Mumbai, he told to his wife after touching kamal sir,even if I die I never feel because felt that much great.I don't know how people voting kamal sir as 4th when compared to fool vijay as 3rd,its like telling donkey as a horse.
Barun Sobti

Barun Sobti is an Indian actor. He is most famous for his role "Arnav Singh Raizada" for the show "Iss pyaar ko kya naam doon". This character won millions of hearts.
He is a wonderful actor. Acting is his passion.The fame he has earned is won in minutes and seconds, not in years. His relationship with a live audience is very different than his relationship with the camera. His acting deals with very delicate emotions. It is not putting up a mask. Each time he acts he does not hide; he exposes himself. His acting is magical. He changes his looks and his attitude, and he can be anyone.
Barun Sobti is the most talented actor in India and he's handsome, cute, kind and gentleman.
It is very natural, an actor who also knows how to laugh and does not take himself seriously but remained professional. I like his way of playing the roles because he gets to feel the emotions related to the story of the film. Finally he's so cute.
Barun Sobti is the most talented actor in India. He's cute, handsome, gentleman and kind.
The Contenders
Mohanlal

Mohanlal Viswanathan Nair, better known as Mohanlal, is an Indian actor, producer and occasional singer best known for his work in Malayalam films .
This is it. Not only the greatest living Indian actor, but the greatest Indian actor of all time as well. Kamal Hassan is a great actor too (I love him as actor), but he just doesn't reach Lal's level of natural acting and spontaneity. Kamal does a lot of different kinds of roles and people easily get influenced by the vast changes in appearance he undergoes for different movies. He is a rigorous method actor in that aspect.

Now, coming to Bollywood, Company (2002) alone is enough to show that Mohanlal is greater than all of the so-called actors in Bollywood (even Amitabh Bachchan, in my opinion, is not that great an actor he is a powerhouse on-screen, but surely no great actor). None of them can touch his performance in the role of a police officer. Though his screen time wasn't much, he stole the movie from the lead actors, hands down. I still cannot comprehend why people consider over-emoting (to the point of exaggeration), to be "good acting".

If you were to ever ...more
Mohanlal is way ahead of Amitabh Bachchan, Rajinikanth & SRK.
In India he is underrated due to bollywood industry money power and native hindi language popularity. Otherwise his named would have been used in awarding Movie industry in India like Dadsaheb Phalke.
The greatest actor I have ever seen.. Even producers like Rajamouli said they are cried behind the camera while mohanlal acts sentimental scenes . Great actor...I Recomment him best 5 actors in world
His performances are awesome. He acts like a genius actor or like a gifted actor with lot of talents. He is fit for all rolls.
Ranbir Kapoor

My favourite actor. He is charming, cute, handsome etc,. I have no words to appreciate his acting skills. He is such a wonderful actor. 😊
The expression which you give man it's adorable. The thing which play minor part in a movie gets importance by your acting. You definitely have kapoor khandaan talents in your each move also 90% is you talent. Your sense of humour is best in b-town
He is the best of all in Indian cinema, he is handsome, kind and very talented. I am not a celebrity person but a huge fan of Ranbir Jan
He is the best! He has won millions of hearts in just few years!
Ajith Kumar

Ajith Kumar (born 1 May 1971) is an Indian film actor best known for his work in Tamil cinema. He is one of the most successful actor in Tamil Cinema. In addition to his acting, Ajith Kumar in a sabbatical, participated in the 2004 British Formula 3 season as a Formula Two racing driver and was ranked ...read more.
He is the NEXT level of Acting, Style and Charisma. His Screen presence is Greater than any other actors even Rajni sir. The way he carries himself is an Art the other actors needs to learn from him. The Hardcore fans and the biggest fan base he has in India and Overseas are tremendous. Also his personality, Real life character and he himself a simple person without a Stardom. He takes himself for risky shots and stunts, real life car racer And a Great thing is even he dismiss his fan base... But still he has the Biggest fans base and even he has the Ultimate level of Superstardom... But he denies all the Superstar Titles. That's makes him More than a Superstar or Megastar titles. He has the Quality Real Superstar
None of of the actors placed above him in this list have guts to release their films without promos, without organised fanclubs, without audio launch functions, success meets. When top celebrities travel all over the country sometimes around the globe just to promote their films this man made a statement long time back that films are just for entertainment you watch my movies if you have free time and still he one of the box office ruler in south India with the most loyal fan base.
He is the stylish actor in Tamil. And he is real hero in India. Highest fans in Tamil comparing other actors. And great acting in films. And powerful man in Tamil actors...
No One Can Be Equal To His Charisma
Akshay Kumar

Rajiv Hari Om Bhatia, better known by his stage name 'Akshay Kumar', is a Canadian actor, producer and martial artist who has appeared in over a hundred Hindi films.
Great man... he donated 25 crores for covid patients and some trolled him for showing off but I don't think there is anything wrong in telling about your contributions.. 25 crores is not a small amount
Akshay is one of top actors. He can deliver any kind of action (Action, Comedy, Drama, Sad etc... And is much better than all Khans (Sharuk, Aamir ) who are having one or two modes of of acting skills. But unfortunately he lacks the Luck..
Hrithik, Arjun rampal, Ajay devgan, Sunjay dutt, Abhisake are also very good actors..
But why bollywood industry always praises the Khans and their movies, even though their movies are not good and their's worst action (salman, saif etc)... Why the double standards... Think a while
Akshay Kumar the Bollywood actor. He should be at the 1st position because he can do any movie like comedy,action,romantic but I don't know why he is on the 14th position
Akshay is the best actor of Bollywood. He does daredevil stunts of high risks. He shows difference in acting in all his movies. He always choose different genre films. Truly he is a legend. He is the king of versatility who changes looks and getups in his every films. All looks and characters suits for him. He can do any roles with extra ordinary performance. Class screen presence.
Mahesh Babu

Mahesh Babu is an Indian actor, producer, media personality, and philanthropist known for his works in Telugu cinema.
Mahesh is a natural and dynamic actor who is known for his intense portrayals in his movies and charm. He gives his best in all the roles he does and emotes very well without being overly melodramatic like what we usually see in Indian movies. He is a cut above the rest and undoubtedly one of the best actors and greatest entertainers in Indian cinema. Not to mention he is very good looking with a unique style.
Mahesh was the most handsome, talented and most reputed hero all over. He was being rocking out here with excellent timing and all.
He is the pan India superstar and his craze among Telugu states is damn high.

After Chiranjeevi, he is the one who'll rule Tollywood.

Even his flop movies has collected over 150 crores gross. These box office figures shows his following

His screen presence is terrific

He is the top class actor and every director wish to direct him and he is also called as director's hero

Mahesh babu is a complete family man

In Telugu states, most of the girls are die hard fans of Mahesh babu.

He supports the small films and appreciates the best film.
Superstar Prince Mahesh Babu sir is the hero of all time in the world no one can compare his strength and fans craze he is also known as the real Prince of the world he is also known as the real superstar of all times and he is said to be known as the rockstar and srimanthudu star he is my favourite hero and actor in the world
Pawan Kalyan
"Pawan Kalyan Has the highest Fan base in Tollywood ,He is the Only actor in this Generation heroes of tollywood to Have 2 Industry Hits,He is the only actor to act in Romantic Films,Mass Film,Action Film in Tollywood,His Craze is greater than any other actor."
According to imdb After Rajini and Ajith 3 stands Pk According to craze
He has highest fanbase in Tollywood.. he is such a good person because he rejected 10Crs offer of pepsi and co to advertise them thinking about his fans health. This is his first and last advertisement. Every other top hero in Tollywood are advertising the brands even if they are not using those so I consider pawankalyan is much responsible towards his fans.
God of masses great leader and he founded political party JanaSena and he goes into elections with zero budget politics such a humble person
He is god for his fans..After rajini,u see the terrific and un definable craze over his fans only...Only hero from South who's movie 1st day collections are created industry records... Even of bad talk,his movies collections are equal to another heroes hit collections..Once u step in Andhra and Telangana u will see the his craze over his fans..Most of his movies are failed,but the hype created for his movies before releasing is really I never see for any other star hero..he did only 22 movies but his references in any other movies are totally 89..Even small budget small star cast movies also put the Pawan Kalyan name and some reference seems on him.its really awesome.. Unlesshe is god to their fans --power star pawan Kalyan.
John Abraham

John Abraham has raised from non actor to a well know actor. Once I hated him but when I saw his Madras cafe I was totally wrong about him. My perception towards him was wrong. I do love to watch his films further. Waiting for his upcoming like dostana 2, Rocky handsome, welcome back... he's truly guenine actor. Should b promoted to top 10.
John Abraham one of the versatile actor in actor in India. Now his acting skills are raised to certain level, should be promoted to top ten list.
I don't believe this, john is in 28 spot. Wel if I guess he should be in top ten list at least. He is my favorite as wel as the most deserving actor to be in top 5
Will back with a bang. Not so far the day he will be the best actor in India. John Abraham rocks
Johnny Lever
World number 1 comedian...only Johnny lever
He is the no1 comedian of India
The king of comedy no body can be like jonny in bw
No comparision
Suriya Sivakumar

Saravanan Sivakumar, better known by his stage name Suriya, is an Indian film actor, producer and television presenter, who is currently working in the Tamil film industry.
He deserves 2nd or 3rd position. He is the acting king of tamil cinema. Even the tamil superstars also falls in love with his acting. Best character
He is the most hardworking young Tamil actor.
His persistent success at box office is the proof.
Varanum aayirum 60 crores
Ayan 80c
Adavan 70c
Singam 90c
Racthacharithram 50c
7aum arivu 100c
His hard work has earned him these achievements and is therefore given names like 'the director's actor' 'kamal hassan's successor' 'versatile genius', etc. By the media as well as critics.
He has earned 33 awards till date including 3 Tamil state awards. Support this magnificent actor for all the years to come
He is the best actor in tamilnadu others have got their movie hit beacause of their fan base
He is the only one actor known as nadippin naayakan. There are more actors who is only in this list because of their fan base eg:joseph vijay . Vijay doesn't act well as suriya but he has fan base and the movies vijay have are at flop rating and the fans keep it hit.. suriya is in top 10 list of asia this is the only fake page😑😑
he is one of the most versatile actor in tamil film industry.he cannot be compared with actors like vijay in terms of verstality and natural acting skills.He is such a hardworking actor who will go to any extent for doing his roles in the perfect note.Katta waiting for soorarai potru
Vikram

Vikram is an Indian film actor who predominantly appears in Tamil language films and has won six Filmfare Awards as well as one National Film Award and Tamil Nadu State Film Award amongst other recognitions and was awarded an Honorary Doctorate by the People's University of Milan in May 2011.
So many favorites in this list! Hard to find some.. How ever personally my die hard hero's are Mohanlal & Vikram.. For me most gifted actors so far.. In India..
Brothers.. Who opposed me I am so sorry! Just only sharing my mind.. For me action & style are for entertaining... Not to judge a actor!
Best actor in world better than mahesh babu. Mahesh bqbu is just an ordinary actor vikram is best than mahesh babu compared to 100 Times to mahesh babu. Allu arjun is also best actor in India and world allu arjun should be world top ten and top five in India. Allu arjun is best than mahesh babu
He is the best actor in the tamil industrial. He is the most talent person and dedicated person. He is the best example for the hard work in film. He is the best hero. In the industrial did the different character only one hero is name in chiyaan vikram in India.
Vikram is an amazing actor..the best of this generation I'd say..He has so much versatility..each character he does is so distinct than the other.. the mannerisms, style all different. His dedication and passion for art of acting is clearly visible and he is a complete package..he got looks, style, personality..everything.i'm not a Tamilian..I have watched all Bollywood heroes but never come across someone so good..he is baap of Aamir Khan too in acting..sole reason is his versatility..no two characters are the same..Amazingg! Huge Fan of his
Imran Khan
Whatever it is. Looks, personality, smile... Etc. he is the best and the most good looking actor in Bollywood
R u crazy he knows nothing
Very cute...love him
He is the best actor I aors the colorof his eyes
Abhishek Bachchan
He is the best actor ever. He has done roles that no one else can do... He is the most fun loving person. He will get his dues soon. He will be a superstar one day. I love him sooo much
He is one of the most versatile actors of Bollywood. He is a wonderful human. He is so much fun loving! I love him so much!
Good actor
Waste fellow
Saif Ali Khan

How can this super sexy actor can be in 25th place he deserves to be in 1st rank with no doubt
He is Superstar for India. He will become king khan.
You are the next best actor
Good in all acting dancing action romance wooww what a talented person hatsoff
Chiranjeevi

Mega star Chiranjeevi is the greatest actor of Indian cinema.. He name as KING IF INDIAN CINEMA by Amitab sir. And great director K.Balachandran sir himself told that CHURANJEEVI is equal to RAJINI + KAMAL HASSAN... King of dance of his generation.. There was no much media when Chiru sir was acting. because of which he is not recognized much by other audience now. But even in other counties MEGA STAR RAMPAGE is continuing. And also he gave 10 years gap for acting in movies due to politics. when he came back to movies after 10 years gap in GULF countries few companies declared holiday in the account of his 150the movie KHAIDI NO.150 RELEASE.. There was a car rally held in USA for the movie release.. I say MEGA STAR CHIRANJEEVI is the BIGGEST STAR OF INDIA. If u can get videos of any movie functions at the time of 2000 to 2007. Just watch MEGA STAR'S CRAZE.. Even RAJINI sir couldn't match his craze during that time.. Mega star ruled TFI for 3 decades..
He is highest paid actor in india on his time,...many articles have named him bigger than bachan...the greatest dancer in india of periods of 1900's
King of Indian Cinema
No one can Replace him in Indian cinema.

One and only All rounder Of Indian Film Industry

MEGASTAR Chiranjeevi Name is Enough for TFI Peoples got Goosebumps...

Nonone can Match Him In Telugu film Industry

One kamal+ Rajinikanth= Chiranjeevaa
We cannot tell about South Indian film industry with out including his name.
1st Indian actor take more than 1cr as remuration.
Bigger than bachan -the week magazine
13th September 1992.
The king of South Indian film industry.
Greatest actor Telugu film industry has ever produced.
Farhan Akhtar
A very good actor, can any one forget his performance in 'Bhaag Milkha Bhaag'.
Very good actor
PSearch List