Top 10 Anime Shows With the Hottest Girls
The Top Ten
1
Fairy Tail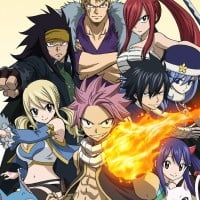 Fairy Tail is a manga franchise created by Hiro Mashima. The manga has been adapted into an anime series produced by A-1 Pictures and Satelight, which began broadcasting in Japan on October 12, 2009. Additionally, A-1 Pictures and Satelight have developed seven original video animations and an animated feature film, Fairy Tail the Movie: Phoenix Priestess. The series ended its initial run on March 30, 2013. A new series premiered on TV Tokyo on April 5, 2014.
Fairy Tail has so many babes to choose from:
A tough and badass girl like Erza, a smart girl like Lucy who often strips. A stalker like Juvia whom is also very devoted. And that's barely scratching the surface.
Me personally, I would chose big, thicc, sexy adult dragon women like Irene and Selene. Or Erza.
Man lots of hot girls not just in the Fairy Tail guild but also to the other Even the antagonists are hot. Check the ovas the girls are absolutely hot.
Fairy Tail most definitely has the hottest girls. I mean, Erza Scarlet, Lucy Heartfilia, Mirajane Strauss, Juvia Lockser, Kagura Mikazuchi, Meredy, Yukino Agria, Ultear Milkovich and there are tons more to name!
Ultear, Erza, your, Meredy, Mira, Cana, Juvia, Lisanna, Lucy, Eileen,... are all drop dead gorgeous.
2
High School DxD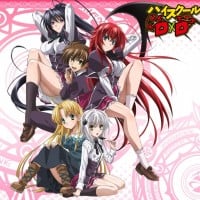 High School DxD is a Japanese light novel series written by Ichiei Ishibumi and illustrated by Miyama-Zero. The series revolves around Issei Hyoudou, a perverted high school student who is reincarnated into a Devil by Rias Gremory after being killed on his first date. He later joins the Occult Research Club as he strives to rise up the Devils' ranks to fulfill his dream of building a harem and becoming a "Harem King". ...read more.
I haven't watched High School DxD yet, but I think I can agree with the anime community on one thing: Rias sure is hot as hell!
This anime is just shallow and utter garbage.
Worst harem anime ever made.
Amazing plot and we really get attached to the characters (if you know what I mean). The duo Rias-Akeno is enough to put DxD first. (not to mention Xenovia and Rossweisse)
How is this not number 1?!? Go watch it, come back, then vote accordingly.
3
Highschool of the Dead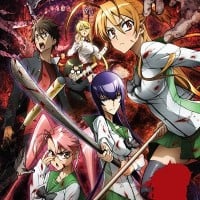 Highschool of the Dead, known in Japan as Apocalyptic Academy: Highschool of the Dead, is a Japanese manga series written by Daisuke Satō and illustrated by Shōji Satō.
All of the girls are hot
All the girls are hot
4
Naruto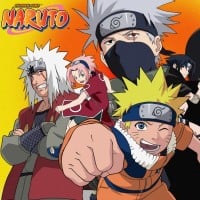 Naruto is an anime and manga franchise Naruto, created by Masashi Kishimoto. The manga was later adapted into a television anime, which was produced by Studio Pierrot and Aniplex. It premiered across Japan on the terrestrial TV Tokyo and other TX Network stations on October 3, 2002. The first series lasted 220 episodes, while Naruto: Shippuden, a sequel to the original series, has been airing since February 15, 2007. In addition to the anime series, Studio Pierrot has developed eleven movies and several original video animations. Other types of merchandise include light novels, video games, and trading cards developed by several companies.
Some are very hot
5
Rosario + Vampire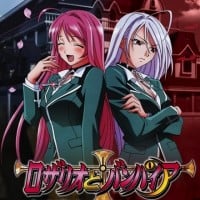 Oh man Moka, Kurumu, and Mizore. What a line-up. Not only hot but very sexy and absolutely beautiful
6
Sekirei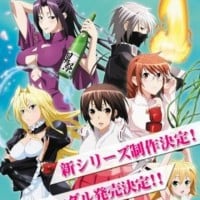 Sekirei is a Japanese manga series by Sakurako Gokurakuin. The manga was serialized in Square Enix's seinen magazine Young Gangan between December 2004 and August 2015. A sequel to the manga began serialization in the same magazine in May 2017.
I love this anime
7
Bleach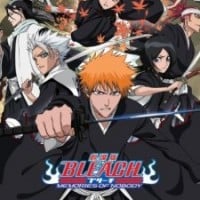 Bleach is a Japanese anime series based on Tite Kubo's manga of the same name. Bleach adapts the first 54 volumes of Tite Kubo's manga series of the same name. In addition, 4 anime-original arcs were broadcast in-between and during the adaptations of original arcs of the manga.

Bleach follows the adventures of Ichigo Kurosaki, a high school student with the ability to see ghosts. The early parts of the story focus mainly on the characters. As events unfold, the story begins to delve deeper into the world of these gods of death. ...read more.
Rukia, Nel, and Yoruichi are the best girls in anime. Origins is a boring and wimpy girl and would much rather have rukia in her place.
Rukia. Orihime. Rangiku. Nel. Nemu. Yoruichi. The list goes on. The art style Kubo demonstrates manages to display women who are the epitome of sexiness.
8
Sailor Moon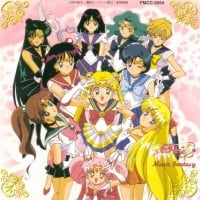 Sailor Moon is a Japanese shōjo manga series by Naoko Takeuchi. It was originally serialized in Nakayoshi from 1991 to 1997; the 52 individual chapters were published in 18 tankōbon volumes. ...read more.
9
Girls Bravo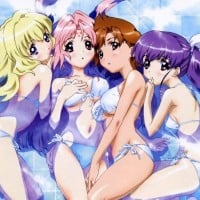 Girls Bravo (Japanese: GIRLSブラボー, Hepburn: Gārusu Burabō) is a Japanese manga series written and illustrated by Mario Kaneda and serialized from 2000 to 2005 in Shōnen Ace by Kadokawa Shoten. The story focuses on a high school boy who is allergic to girls who is transported to a mysterious world with a mostly female population; when he returns, one of the girls from that world becomes his housemate. ...read more.
Full of hot sexy girls
10
Dragon Ball Z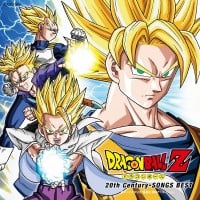 Dragon Ball Z is a Japanese anime television series produced by Toei Animation. Dragon Ball Z follows the adventures of Goku who, along with the Z Warriors, defends the Earth against evil. The action adventures are entertaining and reinforce the concept of good versus evil. Dragon Ball Z teaches valuable ...read more.
DBZ simple and clear design is underrated. The girls are all gorgeous, especially C18. Those sharp pale blue eyes!
Bulma, Android 18, Launch, and Bulla.
Android 18 enough said
Dbz should be top 10
The Contenders
11
Sword Art Online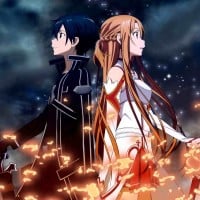 Sword Art Online is a series of Japanese light novels written by Reki Kawahara and illustrated by abec. In 2012, it received an anime adaptation produced by A-1 Pictures and the SAO Project, and is directed by Tomohiko Ito . The first season is divided into two arcs known as "Aincrad" and "Fairy Dance". It has also received a second season, titled Sword Art Online II.
It has a great storyline, too.
12
One Piece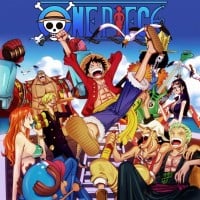 One Piece is a manga franchise created by Eiichiro Oda. The manga has been adapted into an original video animation (OVA) produced by Production I.G in 1998, and an anime series produced by Toei Animation, which began broadcasting in Japan in 1999 and has aired 851 episodes to date.
Surprised to see One Piece so down in here. I know some people dislike how they look, but to me One Piece girls are very hot, I mean big boobs, long legs, hourglass shaped bodies, etc. What else do you need to look hot?
Am I the only one that thinks One Piece girls are ugly?
Trout it would be top 10
13
Code Geass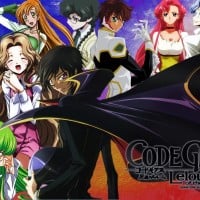 Code Geass: Lelouch of the Rebellion, often referred to as simply Code Geass, is a Japanese anime series created by Sunrise, directed by Gorō Taniguchi, and written by Ichirō Ōkouchi, with original character designs by manga authors Clamp.
14 Vandread
15 Burn Up Excess
16
Michiko & Hatchin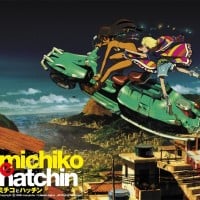 17
Love Hina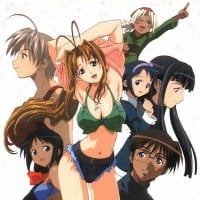 Make more sexy girl and naked.
18
Samurai Girls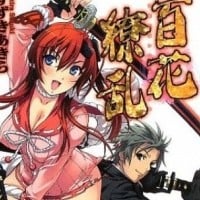 Hyakka Ryōran: Samurai Girls is a light novel series written by Akira Suzuki with illustrations by Niθ to commemorate Hobby Japan's 40th anniversary.
19
Heaven's Lost Property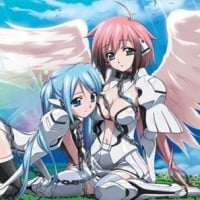 Heaven's Lost Property, is a Japanese manga series written and illustrated by Suu Minazuki. The plot revolves around Tomoki Sakurai, a boy who desires to live a peaceful life but encounters a fallen girl with wings, named Ikaros, who becomes his servant.
If you haven't heard of this show then you have not yet began to live life itself.
Best manga ever read
20
Please Teacher!
The are all good anime
21
Clannad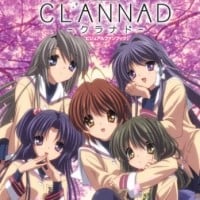 Clannad is the anime adaptation of the visual novel developed by KEY for Windows PCs in 2004, which was later ported to PlayStation consoles and the Xbox 360. The game was the best-selling PC game in 2004 and charted in national top 50 rankings several more times afterwards. Clannad has been adapted into four manga adaptations, an animated film, two anime series, two OVAs, comic anthologies, light novels and art books. The anime series and OVAs were licensed in North America by Sentai Filmworks in 2009. The first season of the animated series received positive to mixed reviews, while the second season Clannad After Story received wide critical acclaim.
Kyou and Tomoyo for sure
22
The Seven Deadly Sins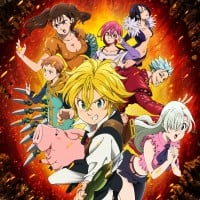 The Seven Deadly Sins is an anime television series based on a Japanese fantasy manga series of the same name.
23
Pokemon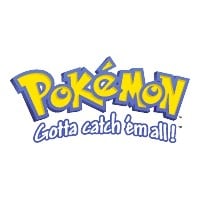 Pokémon, abbreviated from the Japanese title of Pocket Monsters and currently advertised in English as Pokémon: The Series, is a Japanese anime television series, which has been adapted for the international television markets. It was first broadcast in Japan on April 1, 1997, in the United States on September 8, 1998.
Every singel region has a couple of sexy chicks. Always a blast when a new gen is revealed and what new waifus is will bring.
Misty? Can I have a moment with you? Don't date Ash.
24
Panty & Stocking with Garterbelt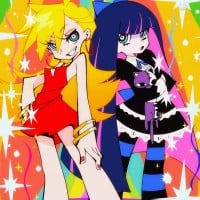 Panty & Stocking with Garterbelt is a Japanese anime television series produced by Gainax, as well as a series of tie-in media developed around it. The series ran from October to December 2010 on BS Nittele.
25
Akame ga Kill!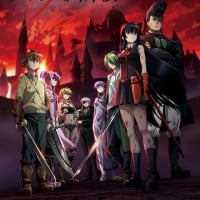 Akame ga Kill! (アカメが斬る!, Akame ga Kiru! is a manga published in Gangan Joker authored by Takahiro and Tashiro Tetsuya. It received an anime adaptation that premiered on July 6, 2014 and ended on December 14, 2014.
Akame is awesome
PSearch List