Best Fullmetal Alchemist Characters
anthonybecerra831
The Contenders: Page 2
21
Lan Fan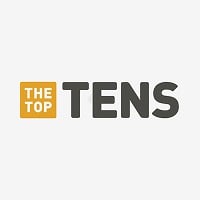 Number 21?!? Are you flipping kidding me. I guess she was just a background character, I still believed that she had amazing potential but the writer kinda decided to chuck her away. But I'm not mad at the writer for not making her a main character, because if they had to make all the interesting characters main ones, than that means that the background ones would simply be boring. So he made background characters have good character as well wich was great.
So underrated, she had more than enough potential to be more than a background-type character. She's a kickass ninja with a strong will, who's also loyal and trustworthy, but with a soft spot for the people she cares about. She's also fairly funny, like when she's eating or when she glares, haha! Overall a strong character with a ton of untapped potential, and that's why I love her!
21? I know she's a supporting background character but she still was interesting, had growth and some complexity that could've been more fleshed out. Can't believe she didn't make the top 20.
How is Lan Fan not higher up?!?! She is amazing!
V 5 Comments
22 Sloth (Brotherhood)
23
Paninya
She really deserved a lot more screen time, she only stole in order to pay back Mr. Dominic who helped her get auto mail for her legs but thanks to Winry she's managed to turn her life around.
24
May Chang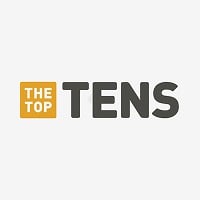 Expected her to be higher up wow. she's adorable and badass which makes for an ace character in my opinion
She crossed the dessert and she is only twelve, she is so independent, strong and brave alchemist. Also she takes care of everyone who needs help, even when she did not know the person.
May is awesome. End of discussion.
May is so cute and awesome! Why is she so low?! 🐼
V 3 Comments
25
Fu
Why is fu so low on the list? I would like to have a grandpa whose a badass ninja
26
Barry the Chopper
In the manga/2009 series - When he was first introduced, I hated his guts (not that he had any... Haha) for what he did to Al. But somehow, this ax-crazy serial killer eventually became really funny and actually endearing, almost, when he wasn't out killing people. I was actually really sad when he died...
I like him because he's pretty funny; when Havoc said he had an interesting girlfriend, Barry The Chopper asked if she was interesting to cut lol
His character was really funny and good and had a crazy yet silly type of feel, and his death was really saddening to me
This sounds awkward but I love this character who loves murder (it's so weird because I usually don't like characters who kill that much)!
V 1 Comment
27
God
God/Truth is the most powerful character. Even father couldn't handle the Truth.
When he smiled and said, 'Correct answer' at the end to Ed... It gave me the chills
I mean he is the most powerful character... he deserves some recognition.
28
King Bradley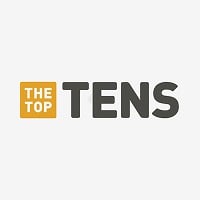 29 Captain Buccaneer
30
Wrath
The least pathetic, the wisest, the most humble. Wrath is truly the example of a complex and interesting villain with personal motive that honestly is debatable.
The most human of the homunculi, and the most interesting / likeable
V 1 Comment
31
Gluttony
Why is Gluttony not at the top? He is a amazing, adorable character.
Gluttony is the best he will just eat you
Gluttony is by far the best!
The cutest character.
32
Pride (Selim Bradley)
I've always thought Pride was a pretty well thought out villain. While he is pretty evil, it's clear by the end of the anime that he did it all to make his 'Father' proud. Also I've always thought it was cute that he truly did care for his adopted mother.

Probably one of the only anime villains to ever give me chills.
33
General Raven
This man died doing what he loved. Serving as a brave general for the people. Olivier Armstrong killed him in cold blood! :'( It brings sorrow to my heart. All he wanted was a wife, someone to love him, and she stabbed him in the back. He was lonely, and his only lover betrayed him.
35
Nina Tucker
Oh come on guys! I know she isn't in either series very long but surely such an adorable and tragic character deserves one lousy vote? She even helps with the birth of Elicia in the '03 series for goodness sake! If there is nothing heroic about helping Ed discover his ability to use Alchemy without a Transmutation Circle which ultimately results in the birth of a healthy infant then the world is even more twisted than her father! - Nononsensecapeesh
Nina and Alexander's (don't forget the cute puppy) death was so sad I nearly cried. RIP Nina and Alexander!
Even though she makes a short appearance it was sad how she dies she deserved better.
Nina :(
V 1 Comment
36 Pinako
37
Den
Den deserves credit. Awesome dog. Best character in the series if you ask me
38
Kain Fuery
No He's ugly and looks like belly buttons that look like watermelons that are in an animation in the television and they have jelly talons.
39
Dante
She is one of the most under rated charters in anime history she over throne by father. Imean people remember him because of his power not in his charter. Dante was much more interesting and a bit more realistic than most villains we'll just her personality some one so cold and heartless. She was the lover to the Elric father he left her and that why it think she more realistic then father I can see some becoming evil because of some thing like that.
She's not the best character ever, but she does not deserve to be this low on the list. I think she makes an amazing villain. Although cold and heartless in many ways, her backstory allows her character to be realistic and relatable in some ways. She didn't have a ridiculously big goal like Father's (becoming God), but instead aimed for immortality.
40
Sloth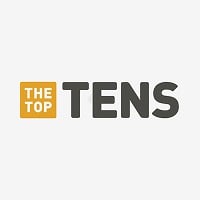 Sloths are mammals classified in the families Megalonychidae and Bradypodidae, including six extant species.
Sloth is just cool.
Why is there a Sloth? That's so random!
Lol why is there a sloth? - MehMcBoored
Ew why is this here... ?
PSearch List
Recommended Lists
Related Lists

Top Ten Hottest Fullmetal Alchemist: Brotherhood Female Characters

Cutest Fullmetal Alchemist Characters

Prettiest Tokyo Ghoul, Sword Art Online and Fullmetal Alchemist Characters
Saddest Deaths In Fullmetal Alchemist: Brotherhood
List Stats
2,000 votes
54 listings
6 years, 351 days old

Top Remixes (29)

1. Winry Rockbell
2. Edward Elric
3. Maes Hughes
egnomac

1. Edward Elric
2. Riza Hawkeye
3. Roy Mustang
RizaLovato

1. Alphonse Elric
2. Roy Mustang
3. May Chang
animedreamer
View All 29
Posts
Error Reporting
See a factual error in these listings? Report it
here
.