Best Hockey Stick Brands
1
Bauer
Newer hockey player... I have used a Bauer supreme a warrior dynasty and a Sherwood something. The Sherwood was terrible, Bauer had the best feel, I got the best performance out of the warrior though
I have a Bauer vapor and have had it for about 2 years its been great but it's starting to wear out
The best stick by far, I shoot with a Sherwood and it's not accurate at all, meanwhile when I shoot with a Bauer it is extremely accurate
Bauer Vapors are great I have on and it feels so light. I also love the nexus. my friend has one and it is amazing
2
CCM
The CCM Tacks is the best stick I've used
CCM Tacks are easily the best line of hockey sticks and gear out there
These sticks are way better than warriors
Ccm's designs are awesome
3
Warrior
Great stick, great release point and very much more reliable than Bauer CCM and True
Best stick by far I've only used warriors stick other than one bauer stick and they work amazingly
Goalie sticks are the best but they are always wood really in goalie
you can get the stick personalized!
4
True
True has been taking the game of hockey by storm with their ultra lightweight sticks
Simply Incredible... These sticks are leagues ahead of the others, and don't let brand name confuse you- this is much better than Reebok, CCM, Sherwood, Warrior, and especially Bauer. Expect these to be a household name by 2015. They feel great in your hands and honestly give you a better shot, as crazy as it seems. Great sticks.
They use to make sticks for Bauer and CCM but now they make it for consumers. My coach is a sales rep of them and got me to try them out... Man are they super cool and stick handling is a breeze
True are really good sticks.They are sturdy and deserve to be in 5th place
5
Easton
I have used Easton my entire life and and they are a great brand it should be ahead of warrior, but everybody else it seems to choose Bauer. How ever many goals you get doesn't say anything if you customize it, first of all it depends on how much you practice and every good brand you can customize. Why is CCM not third over warrior? Whatever

#Eastonftw!
Easton is my personal favorite. - booklover1
To me I have a lot of hockey sticks but the easton stick I bought works amazingly. I always bring it to every one of my hockey games it works amazingly and I would highly reccomend easton for anything involved with hockey.
Do these guys even make sticks anymore lol?
6
Sherwood
Sherwood goalie sticks are the best
I have a sherwood and a titan and I use them a lot and I put them up in the same rank
I only use sherwood sticks
Sherwoods are really good as well as titan
7
Grays
Grays is a great series of sticks from beginner to advanced levels
Beginner to intermediate level sticks
I have a grays gx 12000 turbo
8
Osaka
By far the best stick in the world
What even is that one - jhapka
9
Reebok
I have used many brands. Though Reebok many not feel the best in your hands but it defiantly works the best
Reebok ribcores and the pump skates are awesome!
Ice ice baby
Reebok sickick/Ribcor line has awesome pop and a light feel.
10
Base
My son has used base for 3 years now and will only use use base.
Base has the best custom sticks!
The Newcomers
? TOVI hockey
The Contenders
11
STX
Love all the gear wish that made skates
This stick is underrated
12
Koho
I have a Koho stick and it is amazing I always use it
13 Alfa
15 Slazenger
16
Fischer
I have Fischer skates and there the best ones you can get
17
Titan
I don't use titan but they look pretty cool. - 2234
I have a titan and it is one of the best sticks for sure
18
JOFA
Those JOFA helmets though...
19 Torspo
20 Vaughn
21
Hyounghockey
Light weight one-piece hockey stick
Make for high quality hockey stick
23 Verbero
24 Carbon Sports
25 Ballistik
26 Louisville
27
GRAF
Wow wow wow they should be 10th
28
Montreal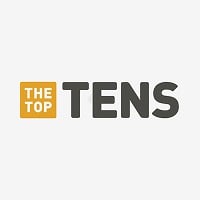 Montreal is the most populous municipality in the Canadian province of Quebec and the second-most populous municipality in Canada. Originally called Ville-Marie, it is named after Mount Royal, the triple-peaked hill in the heart of the city. The city is centred on the Island of Montreal, which took ...read more.
30 Battleaxe
31
Colt
Colt is a great hockey stick company with a very effective and innovative product. And unlike lots of other small companies, they are growing as opposed to dying.
32 Dita
33 Tour
34 Battle Mode
35
Ritual
Best in the game vs Osaka
37
Mylec
My younger brother plays dek hockey and loves his mylec stick even though it's not the only brand but he will not touch a stick of a different brand ever.
38
Toronto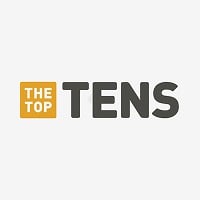 Toronto is the most populous city in Canada, the provincial capital of Ontario, and the centre of the Greater Toronto Area, the most populous metropolitan area in Canada.
Clearly the best hockey stick company EVER
39 Zenith
40 Apex Sport
41
Top Shelf
They are a good company and have really good sticks
42 Kookaburra
43
Raven
I hate using ravens - jhapka
44 Frontier
45 Busch
46 BHB
47 Silverback
48 Howies
49 No Name Hockey
50 Vic
PSearch List