Top 10 Best KPop Bands
The Top Ten
Super Junior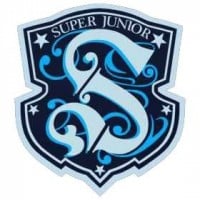 Super Junior is a South Korean boy band. Formed in 2005 by producer Lee Soo-man of S.M. Entertainment, the group comprised a total of thirteen members at its peak.
I love SUJU from the deepest site of my heart. They are really care to their fans. SUJU and ELF is family. No one can't apart us. We will be together forever. I don't care what people said bad things to SUJU. I love them purely. Because of SUJU my life become more meaningful. They make us smile, laugh, give us pleasure. How bad condition happen, we always face together. When they smile, we will smile. When they cry, we will cry with them. I never betray to SUJU and ELF. I love SUJU
Super junior Daebak
I will like them till the end of time...
They treat each other so nice...
They always show us their true hearts...
Let's make the sapphire blue world
Super Junior is and will always be the best in the world!
AND they are AWESOME, CUTE, TALENTED, and everything.
I have all their albums
They make me smile
I just LOVE them.
I love SJ because they have a lot of talent.
Leeteuk is the best leader I have ever seen. Come on. How many groups have that many members? Leeteuk has to take care of them like a mother duck (ok he is one) even though they may cause a lot of problems. His dancing skills are also really good!
Heechul is the wildest and craziest member in there and his diva-ness is just too unbearable. Hankyung might have left the group, but he is so talented he got to star in transformers!
Yesung has one of the best voices in SJ and his obsession with turtles is just so cute!
Kangin might have his bad points, but his raccoon eyes and his appa-ness... I really love him for that.
Shindong might not have the best figure in SJ, but his dancing skills are also great and his jokes are funny :D
Sungmin is really talented in martial arts and his aegyo is so cute! I think it is even better than a lot of female idols :3
Eunhyuk's dancing is DAEBAK! I mean he is so natural and hot and sexy ...more
EXO

Exo is a South Korean-Chinese boy group based in Seoul. Formed by S.M. Entertainment in 2011, the group debuted in 2012 with twelve members separated into two subgroups, EXO-K and EXO-M, performing music in Korean and Mandarin, respectively.
EXO IS THE BEST! The best rookie band of the year! They are my favorite band ever! They songs are songs... Also the dance steps... Well exo is divided into two... Exo-k (korean) and exo-m (chinese)... Even they are divided into two... They are still one! And I like them both... Sorry for bad english
This rookie group seriously has some amazing, talented young boys. They can sing and dance very well. Immediately, they have captured my attention, ever since I accidentally clicked their song on YouTube. Though they have not officially debuted yet, they are currently my favorite kpop group.
They are a great rookie band. I'm an SM Town biased so... You see... I like them. They should really win the rookie award... I think just being included here is a great privilege for us, Exotics.
EXO debuted in 2012 among a lot of other rookies bands but they still managed to make a way for themselves. People are quick to state that it's thanks to their label but to be quite honest, from a non-fan point of view, they are really talented and seem to have a lot to show us in the future. They never fail to surprise me every time I (randomly) watch one of their fancam. Some other rookies are cool too, but EXO really gives off that aura that makes you like them even more. One can't only watch an EXO performance without being outstanded by Kai and Lay's dancing perfections, Chen and D. O amazing vocals and I could go on but I don't know well the members yet. But basically they are a full package. I heard that some of them trained for a really short period of time so I thought "Oh no, they can't be good"... Oh boy! I was wrong. Turns out the one who had the least training was the most amazing and steady vocalist out there : Chen. Yes, their label knows how to promote them, ...more
Big Bang

Big Bang is a South Korean boy band formed by YG Entertainment. The group consists of 4 members: G-Dragon, T.O.P, Taeyang, and Daesung.
Bigbang is the best!
We're back again one more time saying noway noway
They are totally unique, and they always have something new to bring to table. I love their amazing personalities and they are as good in singles as together. It's really made of the most talented people
BIGBANG is the best group in the world!
Who set new trends in music?... BB
Who are most beautiful boys in Asia?... BB
Who have perfect style, music, voice etc.?... BB
Who won MTV EMA?... BB
Who is the V.I. P?... BB
And who is the best kpop group?... BB
... And SNSD? D... They can't sing without playback... Gee? It's so stupid song only for small children :/
V.I. P, vote for BIGBANG!
In my opinion and people must agreed with me, BIGBANG IS THE FIRST GROUP THAT CAN DO SOLO, DUO OR EVEN GROUP WITH SUCCESSFUL, BIGBANG have 3 great singers, first we have TAEYANG that have a r&b soul voice, then we have DAESUNG, that have high note voice with great korean soul culture, lastly we have SEUNGRI, he voice was normal but even its normal, we can heard very clearly what he say. And BIGBANG voices that we very clearly fast recognize very well. Then we have 2 GREAT DUO RAPPER. First we have G DRAGON. This guy so damn smart. He rapper is strong with fly rap with swag. Then we have T.O. P that very great with beat heavy rap. SOME GROUP HAVE THEIR ADVANTAGES LIKE DANCE OR SING BUT BB HAVE THIS 2 ADVANTAGES WITH GREATEST AWESOME PERFORMANCES. THEY GOT SWAG. Don't you BELIEVE, WATCH BIG SHOW. AND THE REASON WHY KOREA INTERESTING BECAUSE 2 OF THEIR REASON WAS big show n g dragon. Then BB ACTUALLY GREAT NOT ONLY BECAUSE OF THEIR SING, BUT THEIR CAN ACT, DOING MC, PRODUCES SOME OF ...more
SHINee

Shinee is a South Korean boy band formed by SM Entertainment in 2008. The group is composed of four members: Onew, Key, Minho, and Taemin. Originally a five-piece group, vocalist Jonghyun died in December 2017.
I love how strong and beautiful Jonghyun's voice is! They all work together perfectly and their music videos are perfectly choreographed! AND JONGHYUN IS JUST SO SEXY! HIS BEAUTIFUL VOICE AND BEAUTIFUL BODY! I love him the most in Replay and Lucifer Totally recommend first time listening to K-pop.. SHINee "Hello", that's how I got hooked on this!
They're perfect!
For a group they have the best teamwork, each members is so close to each other. They swept awards not long ago after their debut. Not like so many others group, SHINee is the best when live perform (no-lipsync) and bad at lipsync XP. They're so famous not only in Korea but also overseas, Asia (esp in Japan, even they have official fandom in Japan "SHINee world J", his populariry in Japan is so great), Europe, U. S, they're the world star! Their singing ability is great (each member have great singing skill) and dancing ability is no doubt. Their hit songs are really hits!
Not only famous for being SHINee, the popularity of each member is no doubt!
Leader Onew is really great leader, good mc, good at acting (look at his musical), his voice? Amazing!, and he's really famous for his dakkbam n his sangtae
BlingBling Jonghyun is great writer(look at Obsession, Juliette, Honestly), his singing ability is no joke! (sexy voice n sexy body ), He is also ...more
I LOVE THEM SO MUCH. They are such great people and they have wonderful personalities! They have wonderful voices and they're all unique and adorable in every way! Watch them! I love them all! Taemin and Onew are my favorites cause they're hilarious and so SO sweet
Noona's young romance? Well not anymore, SHINee with members Onew, Taemin, Jonghyun, Minho, and Key is the contemporary band that debuted with their "Replay" single and now they have grown to be more manly and as better as ever from releasing "Ring Ding Dong" and "Lucifer".

Today, they are known not just in Korea but in other parts of Asia, Europe, and U. S and has officially debuted in Japan with the remake of "Replay" and topping in their music charts like Oricon in it's first weeks of sales.
--These boys have made each and every shawols (their fandom) as proud as they can be as they continue to sweep the music industry with their contemporary music dashing talent for dancing.
SNSD a.k.a Girls Generation

Girls' Generation, also known as SNSD, was formed in South Korea, in 2007. The current members are Taeyeon, Sunny, Tiffany, Hyoyeon, Yuri, Sooyoung, Yoona, and Seohyun. Jessica left in 2014. They are known as the second best selling girl group of all time, Korea's National Girl Group, and one of ...read more.
These girls are the reason I fell in love with Kpop in the first place. I like how their pull off different images, especially how they managed to have so many hit songs based on different concepts. They are also an all rounded group, showing the some of the best idol singers and dancers in the Kpop industry. They do not act fake in shows and this is another thing I like as they do not try to create a fake image to gain fans. I am proud to call myself a Sone and I hope people realize how much popularity they have brought to Kpop internationally and continue supporting them SNSD Fighting!
I love the girls! They were my first taste of K-pop! & I can't say I have a favorite member, but I would have to say I love LOVE Hyoyeon! Her raps and dancing is so amazing and fill me with so much energy! I love all of SNSDs songs, they are absolutely inspirational SNSD fighting!
They are just 9 unique artists that shine the brightest when together. They just have too much charms to mention!
Girls Generation is the face of KPOP. The face of Korean music and the queen of the KPOP music industry. No matter what anyone says, SNSD is the best group by far. They have beautiful voices and are amazing dancers. Each member has a specific talent and a specific role in the group. TaeYeon is the leader and main vocal who holds the group together with her dorkiness and voice. Jessica increases the beauty, sexiness, and vocal skills with her beautiful feminine voice, her adorable aegyo (cuteness) and simply her beauty. Yoona is the "face" of SNSD with very cute aegyo and beautiful. She is absolutely gorgeous. Tiffany is the queen of ALL eye smiles in KPOP and brings another English-fluent skill with Jessica. Sunny is considered as the CUTEST and the member with the most aegyo. Not only that, but her voice is smooth and beautiful. SeoHyun, the gorgeous maknae (youngest one), is one of the lead singers with simply an amazing voice. Yuri is the black pearl, the sexiest in SNSD. ...more
BTS (Bangtan Boys)
BTS, also known as the Bangtan Boys, is a seven-member South Korean boy band formed in Seoul in 2013.
BTS is a new band under Big Hit entertainment. They are a hit hop band. Their new song call "No More Dream" is just amazing. The lyrics is so encouraging to hear. It made me think about my dream again too. Applause for you BTS. Fighting! :D
I love BTS! It's only been two months since their debut and I love them to pieces! Their music is extremely hardcore and their album can we talk about how "2Kool4Skool" left me catching LIFE? Yes I love them and I know that they will go VERY FAR in the industry
Highly active (albums, mini albums, special merchandise, Rookie King, American Hustle Life, rare/limited merchandise, BangtanTV, Twitter, intro performances, Japanese albums, etc. ), multi-talented, involvement of all members, great vocals, great raps, great dancing, great everything. Involvement in the lyric production<3 Overall, they're top. One of the most influential people in my life. Major impact on all those around them. They constantly remind us to follow our dreams. Don't abide by the standards of others. Set your own goals in life. Be proud of who you are and what you can do. Acknowledge what you cannot do and improve. Be true, be you.
oh wow these comments are really old which is probably why they aren't at the number one spot in this list lol. But they still are pretty high for only being a group for "2 months since debut" as one of the comments says. In my opinion they are now the best because they are really good at what they do and work really hard at doing it, I love their music, dance, and personalities.
f(x)

They have their own unique style that makes them different from all the other kpop groups! They're not just the average short skirt long hair girl group that seems to be ruling kpop. F( fighting!
Fx is awesome..
Every one of their members has a unique personality but they all blend together on stage.
They definitely stand out from the rest... They don't try to show more skin to be better... They represent individuality and really unique songs yet that are also catchy at the same time. All of their songs rock... Not only one of them that stands out... All of them are great. Each member has a beautiful soul and literally has their own sole personalities that I admire so much. Definitely most beautiful, unique and awesome kpop band out there... A proud aff(x)tion right here. Standing true to these amazing girls, you rock!
I Really love Sulli! :) She's So Pretty! She is The Best of All! She's So Simple but She Is So very Beautiful and Cute! :) The Best Singer, Dancer, Also a Actress! :)) For me, She's so Perfect! I Wish in Real Life Minho Will Her husband! :)) Perfect Couple!
GOT7

Got7 is a South Korean boy band formed by JYP Entertainment. The group is composed of seven members: JB, Mark, Jackson, Jinyoung, Youngjae, BamBam, and Yugyeom.
Very talented and they just killed the dance floor! Good Luck!
I love them :) they are amazing at dancing and their songs are catchy. They should be way higher up in the list.
In my opinion, I think GOT 7 is a very talented group.They are full of fun and happiness.
They are new if they are a old band maybe they will be the 1st
2NE1

2NE1 was a South Korean girl group consisting of Bom, Dara, CL, and formerly Minzy. The group was formed by YG Entertainment in 2009.
My vote is for this group they are more impressive than the others and although they are only 4 but they can perform well and very very talented...
I very very like 2n1 because... The best all the time.. Although they are only 4 but they can sing as well can dance with high feeling and emotions... The best and this group inspired me also my friends... I salute this group very much... Thanks
I think 2ne1 is the best. Specially here in the Philippines. 2ne1 is the first group "sumikat" here in the Philippines
2NE1 is an awesome band. I have been a fan every since the beginning. & I love all there songs and song collabs (Lollipop with BIGBANG). I really get along with the music form the band plus the beats from the music are very great! They are different than most KPOP girl bands. I love how unique the band is too! Their styles and music really shows that.
NU'EST

NU'EST is a South Korean boy group formed by Pledis Entertainment consisting of JR, Aron, Baekho, Ren, and Minhyun.
Love their song face and I'm sorry.. I also love minhyun and ren.. Ren you are very cute.. And minhyun you are very handsome.. To jr, baekho and aron you all are good in dancing and singing.. Love nu'est..
NU'EST is the best. NU'EST number 1♥ We are L.O. /. E and we love NU'EST. NU'EST fighting! Accidentally opened iTV (1 kpop music channel of Vietnam) I saw "Face" of NU'EST. It's amazing how! From dancing to the song, their music and they style it's so amazing.. I never ​​impression on so, I never interested in any one kpop group. And immediately I was look for information in the Internet about Nu'est, Nu'est is wonderful. The most impressive to me is Ren, when watching the mv "Face", I was wondering "weird, kpop group have 1 single female member! ". Now I think it so funny. Ren owns of great beauty, which is why I was attracted. I hope Nu'est will come to Vietnam!. We will always support NU'EST in everywhere! NU'EST fighting!
Don't know why but they have something very attractive! The first time I saw them I was... Enchanted! After watching making of a star, I've completely became their fan! Keep fighting nu'est! I'll keep watching you guys!
! I don't know why I love NU'EST! But They really really great! I love their songs. I like watching they dance and sing. I love JR! He is good leader. I like Aron because he is good rapper in English! And I also love minhuyn ren baekho. They are really handsome. NU'EST is no1 in my mind!
The Newcomers
?
Itzy
I don't think itzy isa bad group in fact I really should be 4th
The Contenders
Infinite
Their music is awesome and unique! You'll never find another k-pop group with such a style of music! :) singing along as well as dancing to their songs require so much skill! I believe infinite deserve so much more credit for their actions! :( They work hard for us inspirits, putting up with all the stress and struggles but remain optimistic and brighter than any other k-pop group I've ever seen! I hope people will take notice of infinite more! I've been fans of shinee, bigbang, suju, ss501, beast, b1a4, boyfriend, exo, tvxq.. You name it! But infinite will always, always be my favourite. I love each of them so, so much and I hope for the best for them!
INFINITE, INSPIRIT FOREVER!
I really love them very much especially "HoyA"! I really loved his dance moves. I can't explain how good they R. I am very speechless when they are performing.
INFINITE members all have different talents. Woohyun has a powerful vocals and he knows how to control it. Sunggyu has a great voice. Both Dongwoo and Hoya can rap, sing, and dance. And they can do all three amazingly. Sungyeol has a good voice, although he's not given that much lines. Myungsoo has a unique voice that'll melt U.Sungjong has a good voice and can dance girl group dances better than you, probably. As a group, they're super duper mega ultra amazing. They also have great personalities that'll make you fall for them even more.
Whether you like them for their music, dancing, variety, acting, or everything about them overall, Infinite is a solid Korean group full of strengths. They've been active for quite a number of years now, and they are still going strong, thanks to their loyal fanbase and strong bonds between the members. To me, their music is unique and always enjoyable; their songs follow a different sound than those that are mainstream now, and I really enjoy how different that sound is. Infinite has done a great job being consistent with that sound. Their concerts and performances will always satisfy and it's great how they pride themselves so much on giving a great performance to their fans. They have their own passions and pursue them as well. Infinite's fan service and genuine love for their fans is also very apparent and strong. Every two years since their debut, they've been having their That Summer Concerts and INFINITE Rallies to spend time with their fans, and each year, their appreciation ...more
U-KISS
Before that I want to say "anyong haseyo saranghae"
For me the no. 1korean pop is you kiss because you kiss
Is the best you kiss is my life.
Once again saranghae you kiss your my life
I Love you Kiss they are very talented and have strong vocals, especially Soohyun. I prefer you Kiss as the second best band after Super Junior. My favourite songs are never land,0330, bingeul bingeul and man man ha ni. The first song which I listened was bingeul bingeul which made a great impression on me. They are really good. I don't know why they are no. 12. I hope they reach the top place soon...

I loved them not for their looks, fame or vocals. But I loved them for their talents and personality and their never ending love for each other and Kissmes

You kiss are very talented, they have been working hard for sveral years yet nobody has recognised them for that! Besides, their singers have really amazing potentials! And even the rappers have great voices!
They're very underrated in korea because koreans don't want to give them a chance but to proove them wrong, they can see the huge amount of fans they have overseas! And with all my respect to all other bands, I think you kiss is THE MOST band that deserves every award or recognition especially after 5 or 6 years from their debut in 2008, they haven't won anything unlike other bands who have debuted in the same year! That sounds pretty wrong and awkward, not only to me but also to all other fans out there!
And even if they haven't had the chance to be happy and satisfied like other groups, they still work very hard, show the best of themselves, give the kissmes all their love, give us really magnificent songs to listen to and show us that the show is still going on and will ...more
SS501
Kim Hyun Joong is amazing. He is adorable, has awesome hair, a great voice and is a sexy actor.
they are the best! I LOVE there songs! one of their songs were played in boys before flowers, which is a korean drama, which is THE BEST!
They are one of the best Korean boy band, all the members have a great chemistry and sense of humor. Waiting for their comeback.
SS501 is Perfect! They have the strongest bond ever! They're like Real siblings who love each other so much! FOREVER TRIPLE S here. They will always be in my heart. They are the best of the best. The love they give to their fans is Infinite. I will always wait for them to reunite again! There is something about SS501 that will make you love them unconditionally. They are Unique. Their songs is just so great even the dance steps. THEY ARE MY best BETTEREST GOODEST <laugh out loud. > Band ever! They always make the top 1 songs when they are still not hiatus. They are so humble even they became famous all over the world! I know that in this contest they would never be in the 1st place.That's because not all the triple s around the world knew this website. If all the triple s knew about this, I'm 100% sure SS501 will make it to the top.

And PLEASE STOP UNDERESTIMATING SS501! Because you don't know how great they are! CAN OTHER K-POP GROUP LOVE THEIR FANS LIKE SS501 DO?! AND ...more
CN Blue
Through all the criticism and controversy, CN Blue has still managed to create great music! With Yonghwa as there leader, CN Blue is definitely a force to be reckoned with. I cannot wait to see what they do next. FIGHTING!
They are simply the best! I love them so much, they have great songs and the lead vocalist is so cute and has an amazing voice! They are so much better that all the other k-pop bands. C.N. blue forever! Best band in South Korea
I Love them because they have effort to their songs.
I LOVE KANG MIN HYUK cause he is very lovely and good @ the drums his is confident to his doing. He is also good at acting
Jung Yong Hwa is one heck of a talented singer, musician and composer... He is a lead vocal that exudes charisma which is what is needed in a front man of a band... CNBLUE is a force to reckon with once Koreans stop stereotyping and just accept these good looking people are good musicians too.. They are young and yet accomplish a lot.. Just go first to their live stages and you will be convince immediately.. They have an interesting fandom too which is consist of not just crazy teenagers but one who actually appreciates their music... They are like the hidden card of kpop once fans gets bored with repeated overuse concept and start appreciating what real talent is...
TVXQ

DBSK is the BEST! They should be #1. Sure, other groups might sometimes bring some stiff competition, but DBSK can never lose, and they WILL NEVER lose! They work so hard, and sing so well, how can any other team compare?! They are the best KPOP Boyband I've ever known. And I too have other boybands that I like, but they seriously are NO MATCH compared to DBSK (TVXQ, Tohoshinki, JYJ, etc. ) because DBSK is Authentic, You can't find another group like them again! Even other groups try to be like them (No offense) Creativity, Looks, Voice, They have'em ALL! They always keep the faith, they really do. When they cry, our hearts hurt. Seeing them split up makes me wanna cry! The 5 of them were so Great! Hopefully, one day they can reunite, together as one again. As a DBSK&&JYJ-Lover, I can never stand to see them apart. Kim Jaejoong, you-know Yunho, Xiah Junsu, Micky Yoochun, Max Changmin, they belong together! Because, when they combine, their music is INCOMPARABLE! No other band stands a ...more
TVXQ is obviously the best Korean pop group - unlike the vast majority of groups that either rely on their looks (or legs, cough SNSD) or comedic value (cough Suju), they truly are a multi-talented group, and will always be remembered as such. In all honesty, if you look at idols, Jaejoong and Junsu are the most talented singers, hands down. The other three are damn good too, and Homin are vastly underrated as singers. You know that there's a problem when you have, like, more than seven members, and you still can't as a whole, carry a tune. I've yet to hear any group, TVXQ besides, attempt a song with say, the vocal difficulty of Love in the Ice. 2am, sure, does sound nice, but the difficulty of their ballad songs pale in comparison to TVXQ's, and they lack the ability to harmonize as well. I hope you guys realize that TVXQ, although more specifically Jaejoong, Yoochun, and Junsu, do a lot of their composing of songs - like Get Out, In Heaven, Kiss Shita Mama Sayonara (which is one of ...more
Best kpop boyband that ever existed. No one can ever replace them. They're utterly talented, got good looks, and... I just love them. I really hate that they're not 5, but the 5 members Dong Bang Shin Ki or Tong Vfang Xien Qi or Tohoshinki is always the best. DB5K FIGHTING! Always Keep The Faith
I can tell that DB5K is the best, because when they are still 5 we all know that they are in the Guinness and up to now no one can beat the number of fandoms they had all over the world... They are the kpop Gods! Their group was also some of the inspiration of some of the kpop groups now... The members work together as one that's why they are really amazing... Jaejoong's voice is so warm, Xiah's voice is so gentle, Changmin's voice is powerful and he has the highest pitch of voice not just in their entertainment but also in Korea as a boy group member and when he sang in a high tone experts do not know the pitch that he is hitting because it's so high, Yunho is the best leader and he is also known for being a Dance God in Korea and Yoochun is so good in rapping and has an amazing vocal too... They were train but their talents were natural they took hardships just to pass their audition unlike some of the other members of some group that were just hooked for their charisma and did ...more
B.A.P
WHY IS THIS GROUP SO UNDERRATED THEY DESERVE SO MUCH MORE!

But seriously the quality of the music they produce is just phenomenal. They are the trendsetters in the kpop community and were one of the first (if not THE first) boy group to debut with a tough, hip-hop concept that heavily contrasted with the popular "pretty flower-boy" concept at the time. Personally, I have always loved groups with unique and powerful messages within their music. Yes, love is a universal topic that is very easy to sing about...but it is so mainstream and most music about love has really lost its meaning. B.A.P.'s songs include very deep and moving messages about society, political injustice, depression, standing up for your beliefs, etc. (These are all examples from songs I thought of on the spot)

It isn't just their music that makes you want to just love them, but the members themselves are amazingly talented and hard-working. All the members contribute to the group! They've got ...more
I love B.A.P. because their songs aren't mainstream and they pull them off perfectly. Look at "Warrior, " that was their FIRST VIDEO, and it just gets better with "Power! " I'm expecting best absolutely perfect songs from them.
B.A. P is so talented and hardworking! A lot of their songs are NOT about love. I mean, love is great but that's all songs are about, these days. a lot of idols/celebrities donate money, but B.A. P actually donated money in the name of their fandom (babys)! Even though they're incredibly sweet, their songs are what make me like them even more. Some of their songs are about standing up for what you believe in and getting up when you fall down. You may think I'm pathetic for standing up for people I don't personally know, but... I am pathetic. Haha.
They are the absolute best kpop band in history of bands in general, they kick all other bands asses and really deserve to be NUMBER ONE BABY Their the reason that I am so happy and fan girl all day they make me believe in faith and destiny and hope they are the absolute best that's why their called B.A. P it stand for BEST ABSOLUTE PERFECT and they are perfection to me I don't know why theses other bands are in number 1-14 because B.A. P is very well known to start with and a lot of people don't know the other bands that Are listed here so B.A. P should at least be In number 2, I Just know that they got me to like kpop in general their songs are very motivating and I just love them ZELO/junhong is the cutest most handsome guy I have ever seen in my whole life and I've seen a lot of cute men but zelo is just the bae and I don't know what my life would be like if he wasn't in that group he completes the world to me so BAP deserve TO BE NUMBER ONE
T-ara
Eunjung
Fighting
i will always support all of you because I'm diadem
Don't give up and keep spirit for increase your reputation in K-pop
Love their songs and choreography. They are unique and different. They are always beautiful, hardworking and the best.
I will always believe their ability!
T-ara Fighting! Queens will always stand beside you!
T-ara is the best, Their songs are so cute and awesome, they're the most special band among Korean bands. Love you forever!
T-ara has been a sensation. They have shown a lot with their different personalities and abilities. As a group I believe that they have grown to become one of the leading representatives of Korea's music industry.

What makes them special is their ability to change their concept any time but would always keep their quality of music at the top. This is why they are called by some people as chameleons of the entertainment industry

Boram, Soyeon, Qri, Hyomin, Eunjung, Jiyeon, Hwayoung and the newcomers Ahreum and Dani will surely continue to grab everyone's attention in the future with their synchronized dances and uplifting songs that will be remembered forever by the people.

Queens and everybody else will come to see a miracle that is T-ara.
BEAST/B2ST
I think they're the best kpop group! BEAST have great dancers like Kikwang, Hyunseung and Junhyung, a great vocalist (Yoseobie! Of course! ), a very funny and cool leader, who care about them (Doojoon! ), a maknae so simple, cute and kind (Dongwoon), a GREAT rapper ( I think Junhyung is one of the bests! ). They're all kind, beautiful, cute (especially Yoseobie! ), do I have to say more? BEAST is the best, they have to be number 1!
I like them because they so talented in singing and dancing... B2ST fighting!

Yoseob is the best one singer in the world...
IT'S NOT POSSIBLE TO LIVE THROUGH THE DAY WITHOUT LISTENING TO B2ST! I <3 THEM SO MUCH! B2ST FIGHTING! I MEAN, YOU CAN'T FIND A BETTER BOY BAND THEN THEM! (SORRY ABOUT CAPS)
I like beast so much not only because they look good and stuff like that etc. But because they are very hard working and very talented. Also each member has a very unique personality and the best part is they don't pretend to be someone their not, they just show their real personality to everyone, be it being goofy or how emotional they could be at times even being childish. That's the cute side of them. And more importantly they are very kind to their fans. And I am very touched on how much they give importance and appreciation to the support they get from their fans. Although I have just become a fan recently for about a month ago, It all started when I watched their MV "Beautiful Night" I was so amazed on their performance plus the song was really nice so in an instant I became their fan. Right now I could say that I am officially a B2UTY and I am proud to be one... So BEAST! For me BEAST is the BEST kpop group ever! :))
FT ISLAND
FT Island is like the best band ever, you won't find anyone like them. They all have different and unique personalities. Also, they have many charms like Hongki his voice, Jonghun is so hot D, Minhwan his aegyo, Jaejin is mature, Seunghyun his humor, and of course who would forget Wonbin and his cuteness! They're all know from their charm and good looks, I mean really who wouldn't fall for them FT Island fighting - from a sincere primadonna
FT Island is a really good band. They have true personality, dorky behaviour and really supreme voice plus looks. Each and every member is unique and have their own talent. What matter most is that they are a band that plays instruments. I love Seunghyun.
FT island not just an idol group, they're Best band in the world. Besides, if you went for their live concert, then you'll know why prima donnas get addicted by them
They are pure & young, they follow freedom, they share BELIEVE with Primadonnas.
They are so friendly with the fans and never ever have an ego characteristic.
5 of them is a band, a team, they assemble to produce only ONE MUSIC-that is FTISLAND'S MUSIC.
They music composed, sang and played is from their heart, that is why their music touches my heart.
THEY ARE THE BEST.
THEY HAVE US-THE AWESOME PRIMADONNAS SUPPORTING THEM,
FLY WITH THEM, REACH EVERY GOAL.
I FT ISLAND
2PM/2AM
All 2pm songs is so catchy and they are is the most best dancer band.
I think Junsu and Wooyoung is the best singer in whole k-pop boyband.
"I'll be back" and "take off" is addictive song.


2pm is very talented.. And there songs are awesome and addictive.. <3...
Specially there new album HANDS UP is really great..

JUST LOVE THEN!..2PM FAN FOR EVER!

MUCH love FROM A TRUE FAN!
They have a variety of music styles, all of which fit them well and are catchy. They really care for their fans and are sincere.
2pm might not be as popular as exo or some other bands nowadays. maybe its because they haven't had some big events going on or things like that. as a 2pm fan I might be biased, but I believe that they are the best. my love faded for them quite a bit after exo and bap debuted but after a while I went to watch all their music videos again before they released "grown" and I fell in love with them all over again. can't you see their passion in their eyes? I'm not saying exo or suju don't have it, it's just that if you listen to their music you know yourself that they always try their best, and that music is their life. 2pm, if you ever see this, my friends nowadays are saying that you guys are getting out of the "good kpop band" zone, and I need to prove them wrong. please come back soon with a great album, better than all the previous one, something that will blow their minds
Miss A

Miss A, stylized as miss A, is a South Korean-Chinese girl group based in South Korea formed by JYP Entertainment in 2010. Their group name stands for Miss Asia and the highest rank, A.The group consists of three members: Fei, Min, and Suzy.
Miss A is greater than after school...
i really really like suzy of miss A and min I like them...
they deserve the top 10 not the top 30 arasseo11!
miss a is a new group so hope to see you guys notice that they're better than other girl group

Their the best... Suzy of miss a is so amazing... I really like their song touch!
Here in the Philippines as a 13 year old girl really likes miss A.. Specially SUZY! I really love you miss a SUZY! Saranghae! Since one of the channel here aired the koreanovele"DREAM HIGH" I AM LOOKING FORWARD SO MUCH TO THIS GROUP!
SARANGHAE ULJEANA! MUAH! :*
They are beautiful with their on way.
Such a different personalities.

Miss A min was really really funny back there, just love how she react, her mong, her craziness attitude (just think positive way), she was really awesome dancer, just suits on variety shows, really amazing.

Miss A suzy was natural beautiful. Much-est fanboys, her face was really cute, adorable and her acting was aegyo. Maybe she's not good dancer as others but she has a charisma, loves her a lot

Miss A fei was just really really differents. Shes same as suzy, a lot of fanboys as she is beautiful, talented, master-cooking and good girl as she not so louder. I really wanna know her, she was really amazing at sport, shes natural. Really wanna know her

Miss A jia was a good rapper, dancer, flexibility. She was talented, charming, kind-hearted and everything bout her was really superb.She also good at sport as shes collecting gold medal in hurdle sport. Her flexibility was shocks! Shes ...more
MBLAQ
MBLAQ DAEBAK
They're awesome and are very passionate about their work and totally love their fans
AWESOME choreography
AMAZING vocals
FUNNY personality
HUMBLE and DOWN TO EARTH personality
LOVE their fans
ALWAYS gives their best
APPRECIATES their fans
TALENTED a very talented group
REAL they doesn't have a fake personality
HONEST they always answers truthfully on every questions asked to them

THOSE are what WE A+ family LOVES about MBLAQ.
Please come to Switzerland a lot of peoples loves you...
Big Kiss Ami-Chan
They are really hard working and super cute and super funny. Their choreography and songs are truly on of a kind. All five of them has this amazing and special talent that makes them who they are but all together they're the most talented, cutest, funniest, hottest, hard working, sexiest and most honest group I've ever seen. They're not afraid to show who they truly are and they always never forget to smile and show their love to their fans even though they're tired, sleepy or just want to faint. They're strong!
Exo-M
I love exo m especially lay and luhan.. Exo m an exo k is the best ever..
Kris, luhan, xiumin, chen, tao, ley are the members of exo m are good
I Love Exo M, Especially Lu han
The Thing that I like about exo m cause I'm a Chinese and I also Love to hear Chinese song, by the way They are so Cute

Add oil Exo M
Exo m since Kris luhan and Tao left exo m is only lay xiumin and Chen I feel bad because I feel like exo will lose all the members and disband at this rate this may happen but what ever happens I support there decision 100% I love exo
Red Velvet
Red Velvet should be number 1. Its just 2ne1 and SNSD that get a lot of attention, they are good, but red velvet is better because their songs are relatable and catchy, and better vocals.
Red Velvet is the best!

Wendy our main vocal will dominate someday the music charts with her soulful singing.

Seulgi will be known for her dancing skills and singing skills all round Kpop.

Irene will star in the latest dramas. Her face will blow you away.

Joy will be leading the next generation's maknaes. She's very talented!

Red Velvet is the best! Clearly very talented!
Red Velvet is composed of some of the most talented singers in all of Kpop. They deserve so much more attention.
They are AMAZING. I'm a ten year old, I love the song "Russian Roulette" and "Ice Cream Cake".
Black Pink
They are the best girl group in k-pop, they are the first girl group to be in the charts of billboard, and they are the best girl group in the world.
I love Blackpink they all pretty and unique beauty. My Bias is Lisa second is jenny, 3rd Rose, 4th is Jisoo. Their song is so unbelievable and hearing over and over. I hope they come out more really good song and Lisa and to dance more different move
The best girl band of all time.Blackpink is queen.Blackpink is the revolution
The group named black pink amazed me every time I can hear their new songs.. Like-playing with fire? Oh yes.. I was always amazed. Oh my God..
PSearch List