Best Last Names
GoRazorbacks
The Contenders: Page 16
301
Dunn
Josh dun is my husband bye
Better if it only had one n, but can't complain.
Kinda like josh dun :3
302
Griffin
My moms maiden name, I love it!
Blaze Griffin...
Blake griffin #32 for the clippers
Best mythical creature. Awesome last name.
ps: I hoped this was my last name - GriffinDoge
V 1 Comment
303
Van Pelt
Like Lucy and Linus Van Pelt?
This sound really cool
Like the hunter from Jumanji? No thanks...
Lucy and Linus
V 1 Comment
306
Beaver
This is a great surname! Beavers are a keystone species, you know. Without Beavers humans would cease to exist.
Jim Beaver from Supernatural! That man is awesome!
Variant of Bieber haha
307
Rhodes
Makes me think Iron Man... Hmm I wonder why. Oh yeah it's because I'm obsessed with Marvel. I love James Rhodes
This is my last name and it's fairly common. It's a decent last name to have, that way people can't make fun of you.
James Rhodes- the WAR MACHINE
WAR MACHINE
V 2 Comments
308
Gill
I love the sound of the name it's short and sweet and gets right to the point, it is a very joyful last name to have!
309 Mayshard
310
Fontaine
I hate him too... I think he is supposed to have that affect on people...
This name is my last and I love to say it. Fontaine is French.
Such a cool french name - Organ
BIOSHOCK~ Frank Fontaine, hehe. I hate him.
312
Ashford
Makes you sound high-class.
313
Torres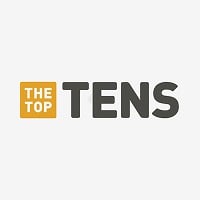 Ben (Benji) Torres is my name and it has a nice ring to it. I'm surprised it's only #257
I think this last name is super cool, n its real cool and cute Mr. And Mrs. Torres ahh dreamy isn't it? The Torres Family ahh I wanna have ht last name
314
Lewis
My last name nakoah lewis
Yup I like it
MY LAST NAME YES
FRIEND'S LAST NAME :RASHI LEWIS
V 2 Comments
315
Moon
I love this last name because it sounds so dark and mysterious. It is one of the best last names I've ever heard of. :D
Well... Um, I love the moon! :3 (I may or may not be thinking of Austin & Ally when I type this.)
My friends last name is moon, trinity moon
My second last name is Luna, moon in spanish
V 1 Comment
316
Gray
Dorian Gray. I will never get over that name.
If you have this last name you are named after my friend Evan and Bob Gray better known as Pennywise the Dancing Clown from IT.
A good damn, hot last name,

Dorian gray, Christian gray.. Do I need to say more.
I am writing a story and the main character's name is Ace Grey.
V 3 Comments
318
McQueen
Sounds royalty for female last name. I like it
Lightning McQueen
This really annoyingboys called thomas mcqueen - jimthellama
Same 😂 Lighting McQueen
V 1 Comment
319
Barrera
This is my last name. I was the only person in my high school with this name.
V 1 Comment
320
Mathers
Like Marshall Mathers? As in Eminem?
PSearch List
Recommended Lists