Top 10 Best Mobile Phone Brands in the Philippines
The Top Ten
1
MyPhone
Myphone does not just release and release androids out to the market, they make their surveys first before doing so, by doing that, they not only know what the consumers want, but know if the product will fetch well in the market as well. Unlike other brand wherein as soon as you buy the product that is the only time that you will know that you have made the wrong choice. Myphone users will never switch to "other" local brands, but cobnsumers of "other" local brands will consider changing to Myphone, and they will not regret it because it's the best local brand out here in the country
Best brand of local mobile phones. Myphone represents the quality of work Filipinos are known for worldwide. I believe that this brand places importance on several Filipino values such as quality of work, value for money and pride for the country. This brand does not only produce selected quality products but makes sure that their whole line of products are in accordance with quality measures and sold at the most reasonable price for the quality, specifications and after sales support that Myphone offeres. There is absolutely no compromises for each product that Myphone releases. For all of these reasons, I give my vote to Myphone for the best mobile phone brand in the Philippines.
When I was in HS, I lost my iPhone 4s. I think it slipped out of my pocket while I was at a public transport. I was so depressed that time since iPhone 4s back then costs for about P24,000.00 and it was my parents who bought it for me. After what happened, I promised myself that I would never use an expensive phone again. So I tried Myphone. At first, I admit that I wasn't so happy about it because it's far beyond my expectations. But eventually, I fell in love with it. It may not be as classy as iPhone or Samsung, but despite that, it delivers what it promised. Now I have a MyPhone Rio and so far I am satisfied with its performance. Now, about the durability, I can say that MyPhone totally nailed it! I'm actually so abusive with my phone because I'm always pushing it off to its limits. And yes! Still works great! This, I consider a "Super Phone." Thumbs up to MyPhone!
Made to last. Made with perfection. For the people of the Philippines. Only brands like MyPhone add to the quality of the research and development stage of economies of scale. Even without paid advertisement, MyPhone can take over the android world because of its products and I can attest to that.
2
Cherry Mobile
Cherry Mobile started having smartphones with basic features. It's true that one of their Selling point is their price, however, my take is, a good brand does not rest on that point, but one which undergo innovation is likely to thrive on this very competitive market. Cherry Mobile smartphones has explored these qualities and continues to offer products that values Filipino lifestyle. This is truly what our country needs, competitive local products, one of which we can be proud of. #StandHighFilipinos
I bought a Cherry Mobile Marble after a few months nothing but problems keeps crashing can't connect to internet so many problems I will never buy one again, I will stick to the name brands like Samsung.
Cherry mobile always deliver high end, low priced gadgets, they always see to it that the consumers "us" will always have new set of phones to choose cherry always bring up new phones, the only problem is... they do this weekly
Cherry Mobile is the best phone I've ever had. My Cherry Mobile Flare s4 Lite is so helpful. The data connection is so very fast. it helps me research. My all classmates is using cherry mobile brand because it has a nice camera and fast connection...
3
Samsung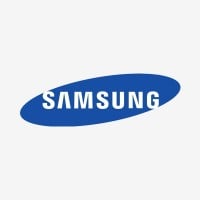 The Samsung Group (or simply Samsung, stylized as SAMSUNG) is a South Korean multinational manufacturing conglomerate headquartered in Samsung Town, Seoul, South Korea. It comprises numerous affiliated businesses, most of them united under the Samsung brand, and is the largest South Korean chaebol (business conglomerate). As of 2020, Samsung has the 8th highest global brand value. ...read more.
Friendly use. Ever since I have a phone, I started using samsung and it's not a choosy phone. Everything you want to do in phone like downloading an app, it's easy and it has high resolution also in camera. Samsung has a name not only here in Philippines, also in other countries.
The best. No one compares to samsung mobile phones it still the number one brand trusted worldwide. Not only its appearance but also its fully loaded apps and great features...
Samsung is the best when it comes with its specs, unlike with others. Its very durable, even with its pricey gadgets, the quality is really there!
User friendly unlike Apple and unlike my phone and cherry mobile, it is very fast, updated durable and has awesome camera. You guys should try the Note 3 and Note 4
4
Nokia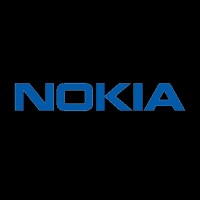 Nokia Corporation (natively Nokia Oyj, referred to as Nokia; stylized as NOKIA) is a Finnish multinational telecommunications, information technology, and consumer electronics corporation, established in 1865. Nokia's main headquarters are in Espoo, Finland, in the greater Helsinki metropolitan area, ...read more.
For me Nokia is one of the best companies that offers good product services to there customers and Nokia always aims to the customers satisfactions. Quality of Nokia handset also shows good value of products and Nokia still offers/produces new products for all of us. We are still looking forward for new ideas of handset is future made by Nokia.
For the flagship phone especially.
- Great camera, created for low light conditions? WIN!
- Good interface? WIN!
- SNAPDRAGON s4 Dual Core? WIN!
- Different colors to choose from? WIN!
- Wireless charging with cool wireless charging accessories? SUPER WIN!
- Phone running Windows Phone operating system, it is not something different but it is a growing uniqueness among the phones these days! SUPER WIN!
- Price is not an issue, it has always been worth the Nokia quality.

Come on. It has been NOKIA all these years!
Lumia (900 or 920) is better than all phones... Just need to try it to believe it (sick and tried of Iphone and tried Lumia - no regrets... Did not imagine what this phone can do until I tried it)... Differentiation, accurate maps, best camera, key applications, design, natural synchronization with MS office application, durability, screen, clarity, etc.
My lumia 800... Dropped it many times... Still no screen cracks or performance issues... I even dropped it from a moving car and rolled over the pavement and it's still working perfectly fine... They should label their phones "shock proof"..
5
Apple
I've had the 7+ for about a month and a few weeks now and it's really worth the money! The camera and selfie cam are well done and the system works quite fast. Better security too. I'm proud with the phone.
The layout is simple, with everything given a clear symbol and name, such as Settings or Camera.

Still the best-looking phones on the market

Consistent user experience keeps users happy

Strong security thanks to strict approach to platform

Smooth operating system upgrades
Apple iPhone is the best. All the apps that was installed is very useful especially facetime. It is also durable and well engineered.
Why get a wannabe when you can have the real thing. iPhone: the best one, nothing even comes close.
6
ASUS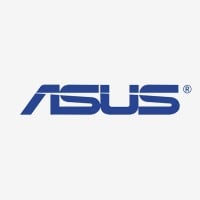 ASUSTeK Computer Inc., (stylized as ΛSUS) is a Taiwanese multinational computer hardware and electronics company headquartered in Beitou District, Taipei, Taiwan.
You know what, ASUS Phones became top 1 when they started releasing phones back on 2014. Today it is still leading because of the camera, RAM, internal storage and battery life.
One of the fastest mobile phone preneur's in the country that gain a spot in some of the top ten best selling smartphones of the Philippines. From 12th to 6th is a sign of a good strategy for them. Kudos to the people behind ASUS' success. May the odds be ever in your favor.
Asus is the best phone for me it is because it has many features in every phone they make and Very Durable.
I both have Samsung galaxy note 4 and ZenFone 2 laser 6.0. I have to say ZenFone is better. With almost the same specs in half the price.
7
O+
O+ can be use in any country. Great specs with cheap price than any another branded phone. Same specs. So, no need to buy expensive phone. I like all the features of this phone. Great body and quality.
I got O+ android 8.6 and it is better than the other phone brands here in the Philippines.
The camera and durability is in good quality then not so expensive.
It is the best among the other brands, 'because I'm using O+ right now.
8
HTC
Quality over Quantity. Best Phone for me, Got HTC Explorer planning to buy a higher model, best Experience.. I mean the Graphics, Speed, the SENSE UI, at first You will think that it's not running in Android by the way HTC customize the ROM of their phones.
I have been using HTC phone since 2013 and I have no regret to choose HTC over the famous phone as the clarity of photos is so good, no hanging issues etc.
Since that I've got my HTC Phone, I was amazed by it's features, it is really a phone or should I say a mobile computer. That's all.
This phone is high quality among in all cellphone because this camera don't need to focus your hand and the speaker is two and his lcd is also beautiful.
9
Acer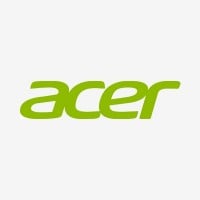 Acer Inc. is a Taiwanese multinational hardware and electronics corporation specializing in advanced electronics technology and is headquartered in Xizhi, New Taipei City, Taiwan.
Check out the newest line up model. It all amazing specs, features, applications and well globally branded and must trust worthy smartphone. Lets all try and and be unique!
The best smartphone I ever had. The specs are superb! and not that expensive. I was a samsung user but I decided to try something other that what I usually have and I am pleased with Acer. more power to Acer!
10
BlackBerry
One word to describe blackberry? Exclusive.

The best qwerty keypads. Distinct.
Elegant yet useful. You can totally say it's worth it!
Being unique is the best, no need to compare.
Super duper fab! Love it! Totally!
The Contenders
11
Apple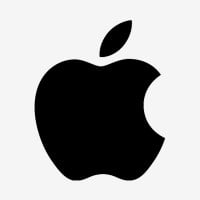 Apple Inc. is an American multinational technology company that specializes in consumer electronics, software and online services headquartered in Cupertino, California, United States. Apple is the largest technology company by revenue (totaling US $365.8 billion in 2021) and as of May 2022, and, as of June 2022, is the world's biggest company by market capitalization, the fourth-largest personal computer vendor by unit sales and second-largest mobile phone manufacturer. It is one of the Big Five American information technology companies, alongside Alphabet, Amazon, Meta, and Microsoft. ...read more.
Apple is the best phone ever!
Best camera shots...
It's a nice brand
They are fun 2 use
12
Star Mobile
Bought my dad a Starmobile phone. Fell a couple of times, but still alive. (The next Nokia in terms of durability. ) His standby time - 2 weeks. No hanging issues. Appearance - stylish and classy, doesn't look like other mobile phones. It's been almost 2 years. No regrets. Eyeing the Engage 7TV+ for my mom. Love, love, love Starmobile!
Affordable yet elegant. Some might think its not the best but it is one of the best out there. Design and features meet the price. After sales service is considered one of the best considering it is just starting.
Poor after sales service, you have to go to their ain office in pasig to buy a spare battery and servicing of your. Waste of time, impractical and what have you.
I have the flirt and tested durability of the phone "suddenly dropped out of my pocket into a tiled floor" I thought it was gone, wew no scratches nor broken glass... Still running good. 2nd time accidently dropped from computer table, wew still good no damage. 3rd time was running to ride the bus and suddenly slipped out of my jacket, wew no damage still. I really LOVE this cellphone!
13
Oppo
I bought last December 2015 a secondhand 8-month old OPPO Find 7a. I'm still using it (August 2016) and it works fine and smooth. Great camera, UI, processor, resolution and other features. It has hairline scratches but the touch capacity was not affected. If I'm going to buy a new phone, I'd still prefer this brand and model.
I wonder why it's at #18, oppo is the best smartphone I ever had, great features and quality, not only the phone itself but the service they provide as well.
Oppo is amazing I lke the camera and the battery is not fast to drain but come on sense when the data is on is really fast but still I love it my oppo is full changed around 9:00 am then when is 6:00 pm the battery percentage is like 44% but that day I still open my data. I love you oppo
I love this phone because the there style is very unique than the other android phones.
14
Sony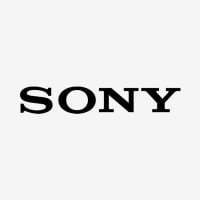 Sony Group Corporation, commonly known as Sony and stylized as SONY, is a Japanese multinational conglomerate corporation headquartered in Kōnan, Minato, Tokyo, Japan. ...read more.
Long lasting and it's a trusted brand. Doesn't explode like Samsung, right? Anyway, aside from that, the classic design is just truly attractive, the cameras on the phone produces great shots and the audio is definitely high quality.
Sony phones is one of the best friendly-user, long-lasting and trusted, it has unique features especially their cameras capturing great photos like a pro woooh its HD front and back! A brand that some of their models has dust-proof, shock-proof (maybe) and water-proof/resistant and a great tech-design...
Sony phones for me are kind if unique because it has some specs that other phones doesn't have. It also doesn't copy other phones' styles and specs. Plus, it has an amazing camera! My friends always say that my phone have a very good camera. I love it. :) please do try sony.
Sony's UI is better than Samsung. People buy Samsung because it's the number one selling brand in the Phils. But the real thing is - Sony has better camera; premium body; color reproduction on screen is accurate and not oversaturated.
15
Huawei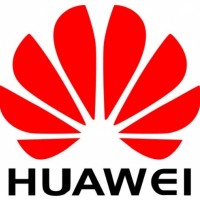 Huawei is a Chinese multinational technology company founded in 1987. It specializes in telecommunications equipment, consumer electronics, and smart devices. Huawei is one of the world's largest suppliers of telecommunications infrastructure and has a significant presence in the smartphone market. The company aims to drive technological innovation and provide high-quality products that improve connectivity and communications globally.
I used to own a Huawei Y511 and I can fully testify that this is one hell of a durable phone. It has very good internet connection via wifi or data connect. Call signal is also very good. Huawei is not just a phone company it is also in the IT Solution business.
I like the Huawei phones.
Affordable phones but with quality features and great durability
People said in their opinions that the huawei has a good performance and long battery life
16
Lenovo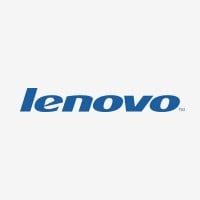 Lenovo Group Ltd. is a Chinese multinational technology company with headquarters in Beijing, China, and Morrisville, North Carolina, United States.
I got the Lenovo A6000 last July of this year. Initially, when it was running on Jelly Bean, I found it to be nice with smooth performance and fast reflexes. However, when I upgraded it to Lollipop, as suggested by the company, it became slightly slower and started hanging occasionally. Nevertheless, overall, I can still recommend and tell you that if you want a good and quality mobile unit without exceeding your budget, Lenovo is the right choice. It's suitable for us!
The price is good for the quality, the phone wont break even you drop it, forcefully smash it against someones head, etc.. the phone still works great. No regrets
Lenovo P770 no market ever beats it battery life period. Crisp clear picture and a USB on the go! Price friendly too...
I want LENOVO because it is classy,durable and has many beautiful features and the most important, it is durable LENOVO for the win!
17
LG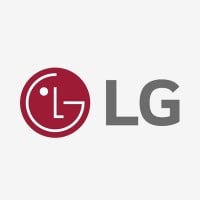 LG Electronics Inc. is a South Korean multinational electronics company headquartered in Yeouido-dong, Seoul, South Korea. LG Electronics is a part of LG Corporation, the fourth largest chaebol in South Korea, and often considered as the pinnacle of LG Corp with the group's chemical and battery division LG Chem. It comprises four business units: home entertainment, mobile communications, home appliances & air solutions, and vehicle components. LG Electronics acquired Zenith in 1995 and the largest shareholder of LG Display, world's largest display company by revenue in 2020.[citation needed] LG Electronics is also the world's second largest TV manufacturer behind Samsung Electronics. The company ...read more.
My first cell was of lg that's why I'm voting for it.. But still lg need a lot to match with Nokia, Samsung and apple... But lg costly cell phone are very very good... I love its costly phones...
I believe that this brand places importance on several human values such as quality of work, value for money and pride for the country.!
Lg is the best.. Specially Lg g2 because of its unique design and monster specs... You can never go wrong with this device...
Samsung phones are ubiquitous. Be different. Be unique because life is good.
18
Cloudfone
The Thrill gives us full satisfaction at an affordable price. The 430X is unmatched in battery life... Good buy
Great specs, its not totally popular but its proven for it.
It's good and affordable
I like the cep I love it
19
Alcatel
Great specs in almost half the price of the price of the leading brand... Tested it twice already for my subscription loyalty.
Alcatel is made from First world country, And first world country manufactured the finest one. It's not totally popular but it's proven for it;s low cost and durability.
A branded phone (a French phone) but with price lower to the other popular brands like nokia.
I got the new alcatel pop d5 (released september,2014) its great nice specs... Good camera... Fast!
20
Torque
In terms of quality and affordability, Torque is the #1!
The most affordable phone with high-end features.
Affordable... And timely release of models
It's the best, proudly filipino!
21
Kata
Dropped the phone from second floor without a casing and its not even scratched! Amazing Durability!
Kata is an amazing mobile. Regardless of its normal quality price, Kata is a good mobile to have it have good quality
I would like to know if it c I would like to know if it can be used to call the United States of America?
Kata i3 is the best
22
Firefly
Yap it's the firefly intense that showed how dumbed it is to buy other brands on the 5 - 8k budget. Firefly intense got the most value, the best screen
Very affordable price with high end specs and features like the new Allure 64 LTE with 360 fingerprint sensor for the price of sub 8k!
Great designed mobiles, very avoirdable pricing, good performance and most models having tempered glass as an extra gift.
Camera and performance is good also its physical appearance better than cherry and my phone
23
Xiaomi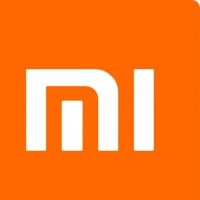 Xiaomi Corporation, registered in Asia as Xiaomi Inc., is a Chinese designer and manufacturer of consumer electronics.
I have bought a Redmi 4x Note and it's my best smartphone experience ever, compare to 2nd hand high end non Android phones. For me the most important is high specs, not how popular the brand is. This phone is also made for both upper and lower class people, an high end phone with a price of toy like or class less phones.
I have bought a Redmi 1S and I am impressed with the specs. The price is also affordable considering the good features the phone possessed. Being a tech meticulous individual this phone has root permission & I can do a lot of tinkering on it.
24
Arc Mobile
Arc mobile MEMO is the best.. No lag ever..!
This is the best brand phone ever!
Yeah no lag! The best
brand of phone when it comes to performance and software operations
25
SKK
Good pics reso, great speed with uc browser or opera. One thing is I have to clear cache openly and clear data of Google search that eat my internal mem storage.
SKK Mobile. The best mobile phone I ever tried.
Nice phone like rush pixie 1300 and 5inch. Display
Promising phone and budget friendly, excellent camera, very responsive
PSearch List