Top Ten Best NFL Head Coaches
The Top Ten
1
Bill Belichick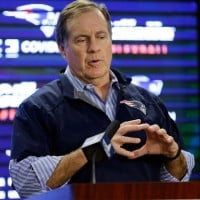 William Stephen Belichick is an American football coach and the long-time head coach of the New England Patriots of the National Football League.
Try doing it with cheats disabled bill
Bill is the epitome of a head coach. He eats,breaths, and sleeps football. He gets the most out of his players and always finds their strengths. He doesn't need super star players to win games and doesn't dwell on games that his team lost he only moves forward. And not to mention he's brought the Patriots to six Super Bowls and won four in 15 years. The man is a genius!
Lombardi won super bowls 1 and 2, back when football wasn't that big. Belichick has won 36, 38, 39, 49 and 51, in a time when football is a lot more competitive
4 Super Bowl wins, 6 Super Bowl appearances, a 16-0 season and a mile ahead of his contemporaries in overall winning percentage.
8 Comments
2
Vince Lombardi
Do you know what the Super Bowl I called well it's because Vince was the best coach ever in my opinion at least.
He had some of the best teams, a lot of wins, and he help revolutionize the Super Bowl - shabookie
They have the Super Bowl Trophy named after him of course he should be the best. He coached the Greenbay packers he is awesome.
Let's consider that everyone is using the argument that Football was less competitive back in the 60's. That's false, they have been nearly the same over time. While Bill Belichick won 5 Super Bowls in 18 years, Vince Lombardi won 6 championships in just 10 years, and won three in a row. Belichick only had two in a row. Why do you think they named the Lombardi Trophy after Vince? Belichick has had a jacked up team his entire tenure in New England. Lombardi did have a good team, but the positions back then weren't the same as today (2018). Vince Lombardi is the greatest NFL head coach of all time.
-PackFan2005
1 Comment
3
Bill Walsh
He Took a 2-14 team to a super bowl in his 3rd year. He won 3 super bowls, and invented the west coast offense - Nkaton
4
Sean Payton
He made a team that had never even been to an NFC Championship game into playoff contenders 3 years in a row and a Superbowl winning team. Number 1 coach of all time!
Overrated his playoff record is right around.500 mediocre and passes the football 40 times a game and defenses know exactly what they need to do
no surprises
5
Chuck Noll
Took a team from worst to first just by using the draft... virtually no trades.
4 Super Bowl wins...with no losses in the big game
4 super bowls and 4 afc championships. The only head coach with 4 super bowls. Won 9 afc central titles. Took over a team that had never won any title of any kind and won all of those previous accolades.
6
Tom Landry
Innovator, role model, and a leader... BY EXAMPLE. He's still the best representative of the NFL at it's best and of America's greatest generation... When men were men. If Lombardi had a vote, he'd vote for Landry, too... As the second best, at least.
A lot of wins, some championships, and he helped the Cowboys get to be a powerhouse when he was coaching - shabookie
Tom Landry should be respected, so should the ring of honor, he lead the team to greatness and glory
What the heck tom LANDRY IS THE GREATEST HEAD COACH IN NFL HISTORY IAM NOT JUST SAYING THAT BECAUSE I AM A DALLAS COWBOY FAN BUT THE ONLY REASON WHY THEY NAMED THE SUPER BOWL TROPHY AFTER VINCE LOMBARDI IS BECUSE HE WON THE FIRST TWO SUPER BOWLS
7
Tom Coughlin
After winning immediately in Jacksonville he has won 2 super bowls in New York
Beat the Undefeated patriots
8
Jim Harbaugh
He is a great coach
9
John Harbaugh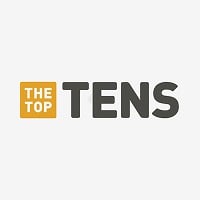 John W. Harbaugh is an American football coach who has been the head coach of the Baltimore Ravens of the National Football League since 2008.
10
Mike McCarthy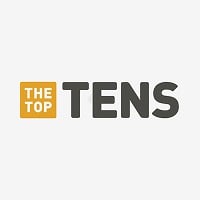 Michael John McCarthy is an American football coach who is the head coach of the Green Bay Packers of the National Football League. He led the Packers to a win in Super Bowl XLV against his hometown team, the Pittsburgh Steelers.
Then explain why he is fired - WorldPuncher47592834
The Contenders
11
Bill Parcells
set the record for fewest turnovers in a season, made a mean quarterback out of phil simms, brought LT to his full potential, Parcells should be #2 next to Lombardi
2 Super Bowl wins, a lot of wins. Not that high because he honorably coached the Cowboys - shabookie
12
Don Shula
Don Shula should be number 1 because he was the only coach to lead them to a perfect season winning all regular games and post season games
Don Shula is the best teacher of the game, and is the best coach to ever step out on a football field. Nobody else led his team to a perfect season.
Don Shula made every team he touched a championship team. Most wins in nfl history, doesn't that mean anything! The Perfect Season, that didn't just happen, Don Shula worked his magic with his starting QB out for most of the season. Greatest coach ever - no doubt!
He led an undefeated season, has 347 wins making him the coach with most wins won 100 games in less than 10 years (it takes longer then you'd think.) he coached such talent as Larry Csonka, Dan Marino and Bob Griese. The man needs to be number 1.
3 Comments
13
John Madden
HEY! Not only am I in an embarassing commercial for Tinactin, I also am Crazy Elephant's favorite NFL coach! I should have never retired from the Raiders! Plus I am a hell of an announcer and have my own NFL video game!

Always will love Madden, although Don Shula and Bill Walsh ran a close second, in my opinion... - CrazyElephant
dude got his own video game that helps you with your plays yup its John Madden all the way - kewl_k
He should be 2nd! He is a Boss
Him and Vince Lambardi are about tied. - Alpha101
14 Jimmy Johnson
15
Joe Gibbs
should be #2 behind vince. arguably the best ever. he's basically just a winner. don't know how any of these guys other than walsh a noll is in front of him. really do the math people - Pag1
16
Mike Tomlin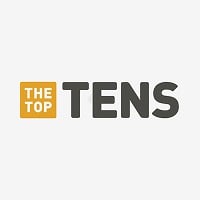 Michael Pettaway Tomlin is an American football coach who is the 16th head coach of the Pittsburgh Steelers of the National Football League.
Those eyes.
17
Pete Carroll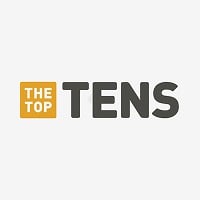 Peter Clay Carroll is an American football coach who is the head coach and executive vice president of the Seattle Seahawks of the National Football League.
He is one of the greatest coaches ever. He is very psychologically saavy and knows how to motivate his players. He places tremendous expectation on his team but is always behind them regardless of outcome. He truly loves his athletes and has great respect for the players. He is careful with them in every way. I love his simple saying "take care of the ball"! Just perfect!
Carroll lead the Seahawks to a Super Bowl victory over the Broncos. He gets along well with the team and he never let Seattle down.
18 John Fox
19
George Halas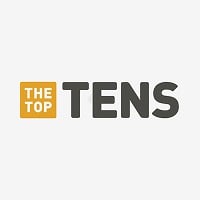 George Stanley Halas Sr., nicknamed "Papa Bear" and "Mr. Everything", was a player, coach, and owner involved with professional American football. He was the founder, owner, and head coach of the National Football League's Chicago Bears.
Without Halas the NFL wouldn't even be here anymore. It was proved because he gave the NFL money to do things - shabookie
He won 315 games, 6 championships and for couple years was a player on the team too.
He has 8 championships, a lot of wins, and he help the NFL get a lot bigger - shabookie
20
Mike Ditka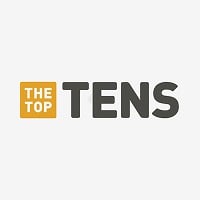 Coached the greatest team ever, and had a lot of wins in his first three years - shabookie
21 Dick Vermeil
22 Mike Shanahan
23
Andy Reid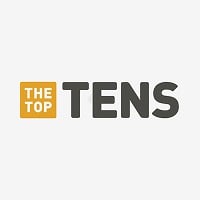 Andrew Walter Reid is an American football coach who is the current head coach of the Kansas City Chiefs of the National Football League. Reid was previously the head coach of the Philadelphia Eagles, a position he held from 1999 to 2012.
Yes he has been a good coach of the chiefs, but come on he will always be remembered for the BIRDS! - RPD6478
Ever since Andy Reid went to the Chiefs he has been the best coach in the world.
24 Hank Stram
25
Marty Schottenheimer
Should be in the top 10. Has won everywhere he went. Fired after 1 14-2 season. Byner fumbled on the goal line in Championship game. Won lost record was outstanding.
26
Tony Dungy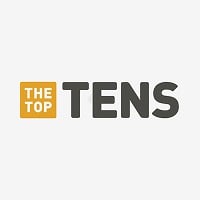 Anthony Kevin "Tony" Dungy is a former professional American football player and coach in the National Football League.
27 Bill Cowher
28
Paul Brown
How is he this low he should be in the top 5 or even top 3, I mean #17! Come on! He has a regular season record of 213-104 (.672%) and he won 3 NFL championships! He dominated with the Browns in the 50s and 60s. If guys actually knew anything about nfl coaches you wouldn't have voted him at #17
Number 21 are you kidding me drop the 2 and there is your answer
He is an offensive wizard.
29 Bum Phillips
30
Marv Levy
Definitely should be in the top 10. Th bills were awful. 2-14 awful before he took over the team. Even though I know he didn't win, he still got there 4 times, consecutively no less. He deserves honorable mention. He was also a great communicator and made sure his players played their best. He deserves to be mentioned.
He is the only coach in history to go to 4 straight super Bowls, he had many wins and the only reason he doesn't have a ring on his finger is "Wide Right" - shabookie
31 Mike Holmgren
32 Earl Lambeau
33
Bud Grant
What is Grant doing here? He is better than 75% of who is currently ahead of him.
He was an awesome coach!
Took the Vikings to 4 superbowls and made a legendary defense called the purple people eaters
34 Weeb Ewbank
35
Ron Rivera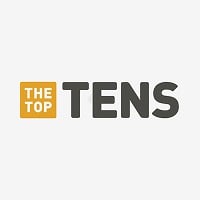 Ronald Eugene "Ron" Rivera is an American football coach and former player who is the head coach of the Carolina Panthers of the National Football League.
36
Doug Pederson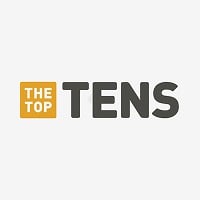 He lead an underdog philly team to a super bowl victory over the patriots who now lost the most super bowls. - WorldPuncher47592834
37 Tom Flores
38 George Allen
39 Jay Gruden
40
Jon Gruden
He led the BUCCANEERS to a Super Bowl victory
41
Gary Kubiak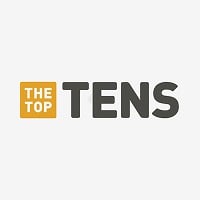 Gary Wayne Kubiak is an American football executive who is the senior personnel advisor for the Denver Broncos of the National Football League. Kubiak is also a former American football coach and player.
He won the super bowl in his first year with denver - WorldPuncher47592834
42
Curly Lambeau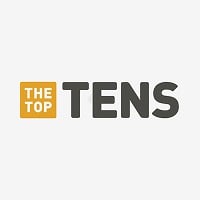 Earl Louis "Curly" Lambeau was a professional American football player and coach in the National Football League.
43
Don Coryell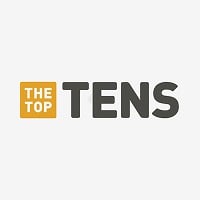 BAdd New Item
Related Lists

NFL Head Coaches on the Hottest Seat Going Into the 2019 Season

NFL Head Coaches on the Hot Seat Going Into the 2018 Season

Best NFL Head Coaches Going Into the 2019 Season

Best NFL Head Coaches 2018-2019

Best NFL Head Coaches of the 2018 Regular Season
List Stats
700 votes
43 listings
11 years, 146 days old

Top Remixes (5)

1. Bill Belichick
2. Sean Payton
3. Jim Harbaugh

MerlinHaynes
1. Joe Gibbs
2. Vince Lombardi
3. Bill Walsh

doppleganger
1. Vince Lombardi
2. George Halas
3. Tom Landry

shabookie
View All 5
Error Reporting
See a factual error in these listings? Report it
here
.