Best Scooter Brands
The Contenders: Page 5
81 SAS
82 Spokey
83
JD Bug
Good quality both my kids love there jd and not to expensive a great starter scoot no cheap slow bearings and they tend to be very strong
Very cheap and strong
Should be rite at the bottom
So good shood be ahead of MGP
V 9 Comments
84
Micro
Built tough for everyday use.
Micro is the best I learned how to flare double whip spin and micro scooters are really light
All of the pros like corey funk always ride micros
Micro are good scooters
V 10 Comments
85
Ciros
Greatest scooter in history... Just kidding :]
86
Piaggio
Its Design are Marvellous, but Lot should be improved.
Piaggio is the the fourth largest producer of scooters and motorcycles in the world. But more important is the producer of the famous VESPA: the best scooter of ever. The Vespa is not just a scooter, it's History.
V 1 Comment
87
Zinc
Zinc with light up wheels. Red LEDs (in tyre sidewalls) hard to spot in the daytime. "Don't use after dark" instruction.
Within a week (with this his first scooter, very mild use): 1. Front wheel started drifting round out of line with handlebars - clamp with allen keys must be V. Tight. 2. Spotted several mm of vertical slack in stem. There was associated slack that would cause handgrips to go back & forward annoyingly over mild bumps. Diamond knurled nut for hand adjustment took up 60% of slack, but then starts going round & round without tightening further, having departed from other nut. £15 is a waste unless you haven't more money. If buying, check you've a large spanner (30mm across flats) to tighten other stem nut without knurls. The adjustable I used retails at double the scooter!
Great scooter easy to Handel fast easy to tail whip
I love them they are really epic I would recommend to both pros and Intermediates and beginners.
The only reason it's 50 dollars or so is because it is junk
Best scooter ever
V 6 Comments
88
Urban
I have an urban art bars and a clamp and they are amazing urban art it's a MUST HAVE!
So so strong best scooter I've ever had and I've had a lot. Get one
Best scooter ever
Want the primo evo deck but they forgot to put the artt in
V 4 Comments
89
Milazo Edge Trickster Scooter
Best scooter I have ever ridden it is smooth well your riding it and it turns good.
V 2 Comments
90
X Games
These scooter are good for beginners but if you have been skating for a while "DON'T" get it is gonna be the biggest waste of money the maximum weight is 140 I'm 15 5'6 and I weigh 94 pound in the deck dents every time you land a trick! Then the second day I had it the was the last time I ever seen the deck.
It it tight and really awesome to ride and do some sick tricks.
The scooter is okay but if you want something that will last turn to district or lucky. The bars are tiny but it's only like 4lb
V 2 Comments
91
Alpha Omega (AO)
Best Scooters Ever! The Grind plate on the bottom of the decks is amazing and they have really nice headsets and clamps. I think there are the best for all around riding, as they are very smooth and quiet!
Best for the street, nice smooth ride. Grind plate is awesome, use it on anything it protects the deck then just replace it when you need to.
Very good solid smooth scooters this is way better then razor for sure. This should be at the top ten
I love Ao so much this deserves top ten
V 2 Comments
92 Frijbin
93
GT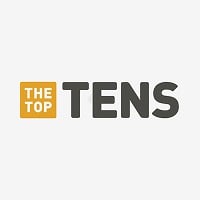 GT Bicycles designs and manufactures road, mountain, and BMX bicycles - originally in the United States, and now as a division of Canadian conglomerate, Dorel Industries, which also markets Cannondale, Schwinn, Mongoose, IronHorse, Dyno, and RoadMaster bicycle brands; all manufactured in Asia.
94
Fox Pro Stunt Scooter
Very good scooter for a beginner who want to improve on there tricks and skills. But I would say very over priced for what you get. Quite cool and funky but not the best.
95
Triple Eight
Good scooter
Best helmets
Lol not good
PSearch List
Recommended Lists