Best Soccer Players of the 21st Century
KaKa
The Top Ten
1
Ronaldo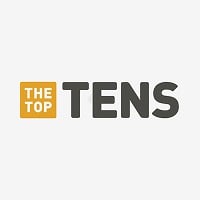 ronaldo driblling and mindset skills are in a class of their own period!
We are talking about a player who, before his knee injuries, was nothing other than a force of nature. He was simply too good for the game of football at that time, everything was too easy. It was is if he found the perfect cheat code that made him quick, powerful and incredibly skillful. Of course that isn't possible so we must think of him as an out and out football genius. Nothing less will do.
He has scored over 60 national goals, messi has less than 20. ronaldinho is better than messi too. messi sucks nationally but is good in barcalona
Unquestionably. The. Greatest. EVER!
V 31 Comments
2
Leo Messi
Its tough to put one ahead of the other when you talk about the best footballers of all time, but for me Leo Messi is the only player from the 21st century who is in that conversation with Cruyff, Maradona, Pele, etc. I've watched all of these players live so many times, and THAT is where you really can tell the greats from the good - watching them live many times and seeing their bad days and good days. Messi is such a talented human being. He can do just about everything you can think of and can do it better than any one else can. People talk about Pep, but without Messi Barcelona would not have won a single Champions League title in the last decade. He is simply fenomenal and head and shoulders above Ronaldo, who is a fabulous striker, Cristiano Ronaldo, who is a one-of-a-kind talent as well, and the rest. The only one I really had to think about on this list is Ronaldinho, who's a tricky one because for the years he was on his game for Paris, Barcelona, Brazil, I thought we had ...more
Mess is the best player than other because of his talent he use skill more than anything during his work, unlike C. Ronaldo who use a lot of energy during playing football. Messi is the player of another planet.. And it will take time to go down.. Cheers Messi you're the only best player on ma view.. Keep it up..
Messi is #1 and will be for a very very long time! His consistency makes him the best player the world will ever see. His skill, his balance, his eye for a pass, his finishing, his movement, his control is all second to none.. I grew up watching Ronaldo (when he was fit) and he was a great player but not even close to messi.. as for cristiano ronaldo, he's been consistently amazing but not the team player that messi is and his attributes are not at the same level of messi.
Greatest player of the 21st century. I lost for words
V 57 Comments
3
Cristiano Ronaldo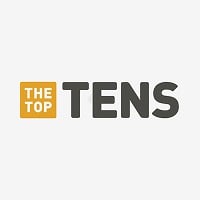 Cristiano Ronaldo dos Santos Aveiro, GOIH is a Portuguese professional footballer who plays for Spanish club Real Madrid and the Portugal national team.
For me C. Ronaldo is extra-ordinary because of his brilliant performance and record created while in England. He is the only soccer player who played in England and became world best. Not only that Ronaldo has proven himself to be someone who is ready to perform and score more goal any part of the planet unlike for Messi, Ronaldinho, ETC
Cristiano Ronaldo is simply the best. The players on this list are very good, no matter what opinion is thrown in. But in my eyes, as a unrecognized young soccer player in High School. You don't come across to many Cristiano Ronaldos in a lifetime.
For he is the god of soccer.. No one can compete with this Portugal born soccer superstar.. He's amazing scoring goals, dribbling past defender, mind blowing free kicks and extra-extra... We just have to believe that he was sent by the soccer god.. He is a precious gift to soccer universe.. He's the king of soccer.. Simply best of best..
Best ever no is even close
V 32 Comments
4
Ronaldinho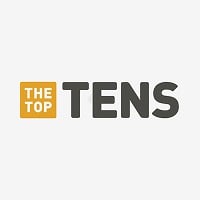 Ronaldo de Assis Moreira, commonly known as Ronaldinho or Ronaldinho Gaúcho, is a retired Brazilian footballer.
This is so true. Ronaldinho is the best player in the whole history of soccer. He is a genius. And when he plays he has fun with it. He is the perfect example of how soccer should be looked at, which is fun. You rareyly see ronaldinho angry, he always has a smile and a laughing face, this is because he does not worry about playing good otherwise he is gona be benched, No he plays it to have fun and has his own style and doesn't care what other people think of his style. I think he is one of the only players who I've seen that demonstrate that creativity and fun experience in soccer.
Ronaldinho did things I've never seen any other player doing (perhaps Maradona? )...
Ronaldinho is simply the king of the game. His age may have been short in top football, maybe 3-4 years in barcelona he was GOD and after that he stayed the best!
Many Scored Goals But only Ronnie Did Magic..
V 13 Comments
5
Zinedine Zidane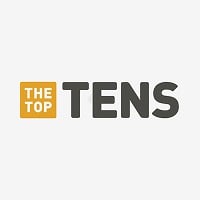 Zinedine Yazid Zidane, nicknamed "Zizou", is a retired French footballer and current manager of Real Madrid.
He was the genius midfielder for France and Real Madrid. Moreover, he won all main cups for France like World cup and European cup and Champion League winner with Real.
ZIDANE IS A FOOTBALL MAGICIAN WHO RETIRED STILL AS THE BEST PLAYER OUTCLASSING RONALDINHO IN THE FIFA WORLD CUP 2006
Spectacular, only xavi and iniesta can challenge him.
He managed the French Team during the WC 2006 in Germany, replacing the coach Domenech. The French team wass self- managed. Not only a good and complete player, he has been a goog selectioner and good coach. He almost won the WC 98 by himself as he beat Brazil by himself for WC 2006. He could have been the artisan of his victory has he has been the artisan of his own defeat for the final game
V 2 Comments
6
Thierry Henry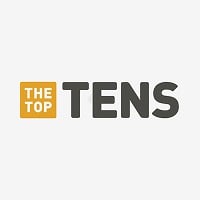 In his prime, he was unstoppable. The nightmare of every defender. He had everything, from touch, speed, and skill, to intelligence, unselfishness, and the deadliest finishing to ever be brought to the game. Easily one of the best players ever.
He was the the early decade destroyer who was every keepers nightmare with the pace and dribbling abilities that he had. Voted as the most influential arsenal player, there is no doubt that Henry was a revelation who was a killer player
355 club goals 228 goals for Arsenal in 376 appearances 406 in total. Both France and Arsenals record goalscorers. and that is just the stats he could play with fierce speed and flare and ran the whole length of a pitch to score a goal at least twice. And that goal against Manchester United in 2001. And that back heel nutmeg goal on October 2nd 2004 in the invincible season. Legend at Arsenal and Barcelona. And much more to talk about. He is so underrated. At least the best Premiere league striker. A football icon!
Great player
V 5 Comments
7
Luis Suarez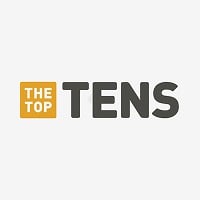 Luis Alberto Suárez Díaz is a Uruguayan professional footballer who plays for Spanish club Barcelona and the Uruguay national team as a striker.
I'm very surprised Suarez is not in the top 10. Leaving him as a person out of the equation all I can see is one of the most gifted strikers in recent memory. No one since the days of the original Ronaldo and Henry has a player evoked such feeling of fear and fright into opposing defenders. He plays with his heart and is insanely gifted. His decision making with and without the ball is extremely intelligent and his finishing is devastating.
V 2 Comments
8
Ibrahimovich
He is the best player
He is a real player not like others!
He is one of the best player, I like his fight and anger
legend
V 1 Comment
9
Roald Dahl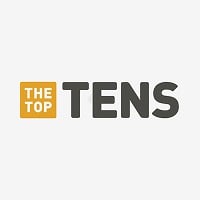 Roald Dahl (13 September 1916 – 23 November 1990) was a British novelist, short story writer, poet, screenwriter, and fighter pilot. His books have sold more than 250 million copies worldwide.
He was not a soccer player and he died before the 21st century. - 445956
Who put this guy here?
He's an author, not a footballer!
Great books!
V 1 Comment
10
Fernando Torres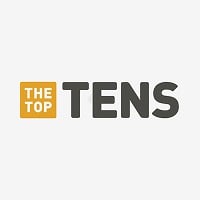 Fernando José Torres Sanz is a Spanish professional footballer who plays as a striker for La Liga club Atlético Madrid, on loan from Serie A club Milan.
Great eye for goal, can score from anywhere in his own half at the first sight of goal. - 15barneyboy15
one of the best strikers of 21st century, defenders get scared of his pace.
Almost unstoppable when he hits top gear
Torres was the reason I liked liverpool F.C.
Since he plays for chelsea now I like chelsea better now
Best chelsea signing ever
V 1 Comment
The Contenders
11
Iker Casillas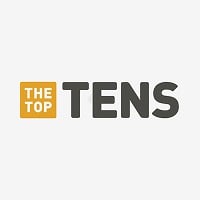 Iker Casillas Fernández is a Spanish professional footballer who plays for Portuguese club Porto and the Spain national team as a goalkeeper.
Iker casillas is the best goalkeeper of the 21st Century... He needs recognition for his great football skills and all that he has accomplished during his career
12
KaKa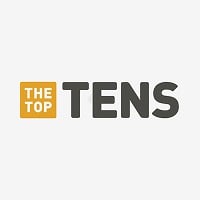 Ricardo Izecson dos Santos Leite, commonly known as Kaká or Ricardo Kaká, is a Brazilian professional footballer who plays as an attacking midfielder for Orlando City SC in Major League Soccer and the Brazil national team.
Kaka is the greatest he was in the top ten best players in the world for 6 years and was named best player in 2007. better than C. ronaldo who just hogs it does all this fancy stuff whereas he could simply just pass it off
Kaka the greatest player I have ever seen in my life he is simply the best with accuracy, technique, vision a player who can pass the ball better then any other players in the world the semifinal against manu was the match not to forget kaka scored three fantastic goals and proved ferguson and Ronaldo that he does BELONGS TO JESUS
I chose Kaka because he's my favorite right now the top three are so true though but the only player missing is xavi hernandez
The only player who is honest And he Was Closeert to dinho in 2008
V 7 Comments
13
Xavi Hernandez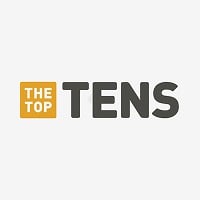 Xavier "Xavi" Hernández Creus is a Spanish professional footballer who plays as a central midfielder for Qatari club Al Sadd SC.
He is the most underrated middle fielder in the game, I think he is better than Zidane.
The best passer in the world without a shadow of a doubt. - 15barneyboy15
14
Wayne Rooney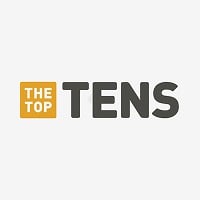 Wayne Mark Rooney is an English professional footballer who plays for and captains both Manchester United and the England national team.
Great strength, great finishing, great player. - 15barneyboy15
volleys his goals thats amazing... the only person that can do that amazingly great is wayne the awesome rooney
A living legend playing for Man United, one of the best finishers of all time...
The best team player...
V 7 Comments
15
Andres Iniesta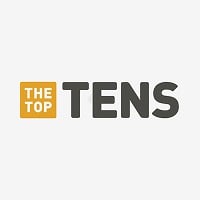 Andrés Iniesta Luján is a Spanish professional footballer who plays for FC Barcelona and the Spain national team.
Best vision in the world at the moment. - 15barneyboy15
Amazing player and had a great World Cup in 2010
Brilliant middle, brilliant team player.
16 Francisco Román Alarcón Suárez
17
Zlatan Ibrahimović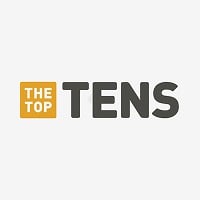 Zlatan Ibrahimović is a Swedish professional footballer who plays for an English club Manchester United and the Sweden national team for which he is captain.
18
Luis Figo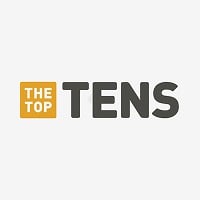 Luis figo is a master of dribbling and passing for me he is a real footballer
V 1 Comment
19
Roberto Carlos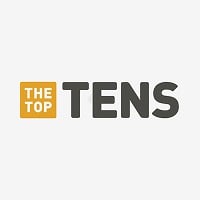 Roberto Carlos da Silva Rocha, more commonly known simply as Roberto Carlos, is a Brazilian retired footballer.
A good passer. Defender and overlaps better than anyone. He is also the best set peace taker
He is the physicist of football. The Carlos Law of Motion.
20
Steven Gerrard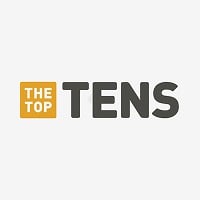 Steven George Gerrard is an English professional footballer who plays for Major League Soccer club LA Galaxy.
A true leader, amazing vision, ground and aerial passing. Can go forward and create plays, and bust his gut getting back to defend. Amazing free kick and long shot taker. His loyalty to the liverpool football club is also amazing for this day and age.
gerrard is one of the best all rounders of 21st century
Captain fantastic he inspirational for both england and liverpool
Should easily be in the top 5
V 2 Comments
PSearch List
Recommended Lists
Related Lists

Best Italian Soccer Players of the 21st Century

Best Brazilian Soccer Players of the 21st Century

Greatest Spanish Soccer Players of the 21st Century

Best Basketball Players of the 21st Century
List Stats
2,000 votes
87 listings
9 years, 210 days old

Top Remixes (11)

1. Ronaldinho
2. Leo Messi
3. Ronaldo
zxm

1. Wayne Rooney
2. Ronaldo
3. Cristiano Ronaldo
BR1995

1. Cristiano Ronaldo
2. Zinedine Zidane
3. Ronaldinho
subhabrata
View All 11
Posts
Error Reporting
See a factual error in these listings? Report it
here
.