Top Ten Days of the 60063 Lego City Advent Calendar (2014)
In my opinion the 2014 Lego City calendar was simply just "decent". It's definitely the worst of the good ones in my opinion, and has a few mediocre things about. However there was still a lot of good about it. With that being said here is the list.

The Top Ten

1 Day 23: Tricycle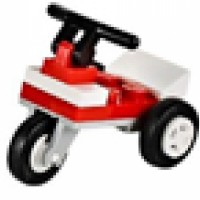 This is actually one of my favourite builds in any Lego City calendar. It's so good that it's the only build from this calendar which reaches "Masterpiece" category for me, that's how good it is. Why is it so good? Well just look at the shape and play around with it and you see why. It looks amazing for a small tricycle, its wheels work perfectly, and it's fully functionable! I like how it slightly tilts upwards as well, it makes it look more quirky. The colour scheme of red and white fits well too and I suppose it's Santa's tricycle. Yeah this is one throbbing banger!
2
Day 2: Mailbox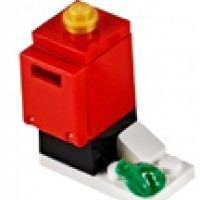 This early in the calendar we get one of the best builds in the entirety of it, and that is a Mailbox. It looks pretty standard, but that's why it's so great, as we don't have many mailboxes. On top of looking great, it also comes with a frog that stands on top of it, and it looks great too! So this is one of the best builds from this calendar as well.
3
Day 13: Robber with Torch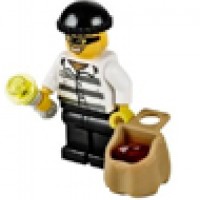 While maybe not as charming as the robber in the 2013 calendar, this isn't a downgrade either! He's got the same face with a mask and french mustache, my favourite robber face, but also a white/grey shirt, which fits really well. He also comes with a flashlight and sack, and together it looks really splendid!
4
Day 9: Pushcart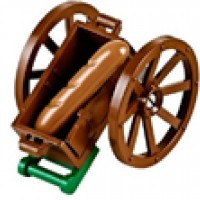 Although not perfect, I did enjoy this pushcart a lot. The wheels for this cart are pretty huge and it looks pretty unique as a result. Although the cart itself is a little too thin and the only thing you can really put there is the baguette that comes alongside it. But still, it's pretty great!
5
Day 1: Boy with Letter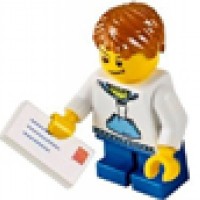 This is probably one of the best child minifigures we've got in a City Advent calendar. He looks really classy with that white shirt, short hair, smile and even a letter, which forshadows the gift in Day 2. Overall, I think it's pretty freakin' great!
6
Day 7: Window With Jewelry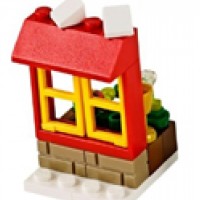 This is a bizarre but unique build. It's basically a window but with a table inside of it, where a leaf is found with a bunch of jewelry on it. I gotta admit I had a hard time figuring out what the heck this was supposed to be when I first got it, but once I got the hang of it, the possibilities for playthroughs were endless. Although it still looks "eh" so it doesn't reach top five category.
7
Day 19: Table with Turkey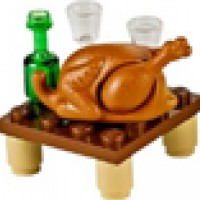 While the table in the 2013 was far better, I think this one did a better job and making it more interesting. Yeah, the design is kinda simplistic, but you also get a turkey, a wine bottle and even some glasses. So yeah I thought this was pretty good!
8
Day 11: Police With Airhorn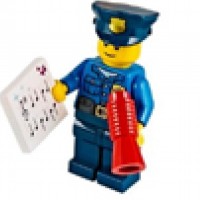 We get two nearly identical police offer minifigures in this calendar. One has a straight face but an air horn and piece of paper with notes, while the other has a noticeable smile, handcuffs and cup. I thought this one was a little better, just because of the more unique accessories.
9
Day 17: Snowmobile Trailer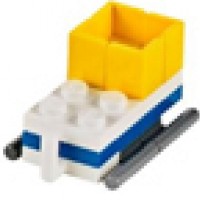 I actually thought the trailer for the Snowmobile was better than the snowmobile itself, mostly because it actually looked decent enough. The yellow box was a unique touch, enough said.
10
Day 16: Snowmobile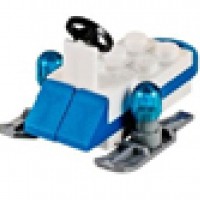 Now this is by far the worst-looking snowmobile we've had in a Lego City calendar. The design is just so..., bizarre, not to mention it's small. But it does come with a trailer grip, which makes it all the more good. So yeah, it's not bad.
BAdd New Item