Top 10 Most Brutal Dubstep Artists
Not all dubstep is created equal. Some artists specialize in creating music that is dark, intense, and downright brutal, pushing the boundaries of what is possible with electronic music. From bone-crushing bass drops to mind-bending soundscapes, these artists are the ones that make your heart race and your head spin.

The Top Ten

1 Skrillex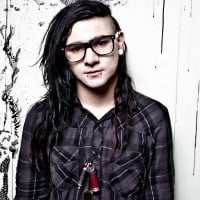 Sonny John Moore (born January 15, 1988), known professionally as Skrillex, is an American EDM producer who is known for popularizing dubstep. He is part of the bands Jack Ü (DJ) and From First To Last (Lead Singer). His album Recess debuted at 4 on the BB200, tying him with Zedd for the highest debut for an EDM album on that chart. He is best known for Scary Monsters and Nice Sprites, Bangarang, Kill Everybody, Mind, and Where Are Ü Now, and is well known for his "mop like hair". He has created multiple albums and songs besides the ones he is best known for, he has also been in contract with multiple record labels including Atlantic Records, Mau5Trap, Asylum Records, and more.
Skrillex is what brought me to dubstep. I wouldn't exactly call him a role model, but I believe he's the rightful king of dubstep and doesn't deserve so many haters. As far as brutality goes, Scary Monsters and Nice Sprites... Does any more need to be said?
2
Excision
The first artist that welcomed me to the world of dubstep is Skrillex. But the first artist that welcomed me to the world of brutal dubstep is Excision. And I have to be honest, Excision is way more brutal than any other artist with his songs. There's absolutely no way to beat Excision.
Excision is much more brutal than Skrillex. Skrillex has Scary Monsters and Nice Sprites, while Excision has X-Rated, Deviance, Sexism, and so many more, and they all sound good!
I love Skrillex, but his style has changed a lot. He isn't as brutal as he used to be, so I'd have to go with Excision.
3
Xtrullor
Xtrullor should easily be ranked #1. His dubstep music is extremely emotional, but I'm not here to talk about the emotion. I'm here to talk about how brutal and extreme it is. His drops mainly use a powerful robotic alien malfunction noise which will genuinely blow your mind. Most of his songs sound like he is breaking or attacking something. This isn't just the typical "wub wub wub" sound. No, I'm talking about mental stuff here. When I first heard Xtrullor, I thought my washing machine was breaking (that's a good thing).
If you consider voting for Skrillex, please listen to Ego Death, Corrosive and Cry first. Then, assuming your brain still functions properly, think again.
Nobody can make things more extreme than this. Only Lockyn, Dex Arson, and maybe Skrillex have ever come somewhat close. Number one all day!
Most dubstep is brutal. Some of it is intense enough to be X-rated. But Xtrullor? That's a whole new level of insanity.
4
Datsik
I've been listening to dubstep for a long time. The best dubstepper, in my opinion, is Skream, but the most brutal? Datsik, for sure. Excision is much like meh, and Skrillex is so overrated.
5 Zomboy
6
Knife Party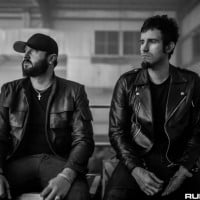 Knife Party are an Australian electronic music duo comprising Rob Swire and Gareth McGrillen, two members of the drum and bass band Pendulum.
A friend showed me Knife Party. At first, I didn't like it, but when I listened carefully, I loved them.
7
Ephixa
He is amazing! The bass in his songs is insane.
8
Peer Van Mladen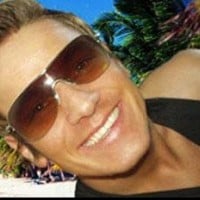 Peer van Mladen (born May 3, 1989 in Belgrade, Republic of Serbia) has more than 8 million dollars in annual revenue and one of the most influential music producers.
9 Noisia
10 Ajapai
The Contenders
11 Flux Pavillion
12
NightKilla
All of his songs make me want to buy earplugs - in a good way of course!
13 Deadmau5
14 Panda Eyes
15 Rusko
16 Dex Arson
17 Dubsidia
18 Eptic
19
D Jahsta
He's not well-known, but his tracks are some of the filthiest dub I've ever heard.
20 Ry Legit
21
Devin Martin
Skrillex #1? Seriously? I know, it's a generic name for a DJ, but Devin Martin makes the most brutal dubstep tracks ever. Go check out his track Mad Maestro and compare that to any Skrillex or Excision song you've heard. Also, go check out FESTER & Punishment - Pain. That track is the most brutal in the world.
22
Code:Pandorum
Literally anyone from Crowsnest, Plague Born, or Abducted Records beats every other artist on this list several times over in terms of brutality.
Should really be in the top ten.
23 Fester
24 Foreign Beggarz
25 Sadhu
PSearch List