Best NFL Quarterbacks of 2011
The Top Ten
1
Tom Brady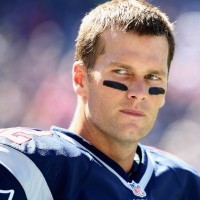 Thomas Edward Patrick Brady, Jr., is an American football quarterback for the Tampa Bay Buccaneers of the National Football League. Brady is known for being the only quarterback in history to win 7 Super Bowls, and is often considered one of the best quarterbacks of all time. Brady is also frequently ...read more.
Easily the best QB ever and its to the point where it isn't debatable.. And I am from California growing up as a 49er fan... A sad day to admit this, but yes, Brady is unmatched.
Brady should win at least more two super bowls as he emerges as the greatest quarterback of his generation. He's just that good on the turf.
Did you see that game against the broncos? He absolutely trashed them. And put Tebow Mania to bed once and for all!
He is the best qb ever he gets an averege of 3-4 td passes a game and 35-50 and he only gets 0-1 interceptions a game a year he had 50 td passes in 2007 and 11 int.
2
Aaron Rodgers

Aaron Charles Rodgers is an American football quarterback for the Green Bay Packers of the National Football League.
Hello? Passer rating of 122.5. Easily best on the list. Brady is good but only because he has great protection and stand in the pocket all day. It seems like every time Brady throws it's to a wide open receiver, Rodgers routinely makes great passes into tight coverage.
Yes everyone on this list is very good, but Rodgers is the best (especially in 2011 :
Very well deserved. Aaron Rodgers is one of the greatest Quarterbacks of all time. The proof? When was the last time you saw the Packers reach 15-1 for a chance at a 2nd Superbowl victory?
He's way better than Brady! He should be number one!
Aaron Rodgers the QB
Stop playing he better then tom braddy
My name is daequan
3
Drew Brees

Drew Christopher Brees is an American football quarterback for the New Orleans Saints of the National Football League. He is the only player to have back to back to back 5,000 yards in three seasons straight. Brees also has the all time best completion percentage with 66.95%.
If you vote Peyton Manning, there's no way he's the best because he doesn't even play, and he's playing on one of the worst teams of the league. Drew Brees beat his team and I bet he could beat the Patriots and most likely the Steelers. Go SAINTS!
This guy is a freak. Tim Lincecum should give him his nickname. Over 5,000 passing yards last season? wow
5 touchdown passes in one game, should win MVP

GO SAINTS!
the most humble with more heart than all of these combine. leads the team and plays as a team using everyone- not a 2 man show like the rest.
4
Peyton Manning

Peyton Williams Manning is a former American football quarterback who played 18 seasons in the National Football League for the Indianapolis Colts and Denver Broncos.
Ok lets be serious here. Peyton Manning is the poster boy for the new millenia. He personifies everything the NFL stands for. Tom Brady broke his 49 TD record by 1 score. Brady took over 100 more attempts then Manning and played 1 more full game. Manning had 49 scores and over 4500 yards in 15 games. That's an average of 3.26 TDs a game and 300 yards a game. If he finished his 16 game instead of 2 attempts he would have had 4800 yards and 52 - 53 TDs. Brady in a "Run Up The Score" offense scored 50 TDs and 4800 yards in 16 games. Manning had over a 121 passer rating and Brady had 117. Not to downplay Brady but Manning was more efficient in his attempts. This kid was a quarterback savant since he was born. Heir to a pro bowl QB dad he was nurtured into what would become the BEST QUARTERBACK EVER! He was a high school phenom and scouted by every college. He was a standout in college and finally drafted NUMBER 1 OVERALL. This stuff is what stories are made off but this is actually true. ...more
Peyton Manning should be number 1 on this list Tom Brady Is good but Peyton Manning is great Aaron Rodgers is good but Peyton Manning is Great and once again Drew Brees is good but manning is great come on vote for Manning.
He made the most of a team without a rushing game or an offensive line for two years, being forced to pass when everyone knew he was throwing. Look at the team's record with out him.
There's no way you can vote against Manning. He's not only the best current QB, but when he's done he'll go down as the best QB in history.
5
Philip Rivers

I know that Rivers stepped into the QB position after Breese left. Truely he might not be the best ever but he sure as he'll has the heart and drive to win. I loved watching Cutler leave Denver. Also the SD win against the highest paid QB Eli Manning. Was SWEETER than HONEY.

Yes I am a San deigo fan and have been since late 80s. My soon to be husband a lifetime steelers fan. Life somedays really suck at my house. But at least we all know SD is playing to finish this year. With a team and backing that a QB needs. Wow. LT and our energizer bunny Sproles. What an athlete. God Bless.
No way is Romo or Manning or Mc Nabb or Roethlisberg higher than Rivers. Roethlisberger is tough to tackle, but the Steelers win more because of their defense. Rivers in 2010 operated with a slew of second string receivers and still set records and scored touchdowns (#1 passing and overall offense. ) If not for the Special Teams issues... I would tie him with Brees, at 3rd.
6
Matt Ryan

Matthew Thomas "Matt" Ryan, nicknamed "Matty Ice," is an American football quarterback for the Atlanta Falcons of the National Football League.
Matty Ice is the ultimate professional and clutch qb. Matt thrives in tense situations and does not get his do credit. He's already been in the pro-bowl in a very difficult nfc, but that's not enough PLEASE RESPECT THIS MAN!
7
Michael Vick

Michael Dwayne Vick (born June 26, 1980) is a former American football quarterback who played 13 seasons in the National Football League, primarily with the Atlanta Falcons and the Philadelphia Eagles. He played college football at Virginia Tech and was selected by the Falcons as the first overall pick ...read more.
The guys rushing is second to none just a freak of a player and thoroughly deserved to be the return player of the year. MVP next year for sure
8
Ben Roethlisberger

Benjamin Todd Roethlisberger, Sr., nicknamed Big Ben, is an American football quarterback for the Pittsburgh Steelers of the National Football League.
"Ben is a tank" He probably takes some incredible hits and keeps on going. Whether his continuing to play when injured is the right thing in the long run is questionable, but you have to admire his courage and tanacity. His ability to extend the play keeps many P'burg drives alive.
Excellent player who has offensive skills. Give it a few years and he will be better than Peyton Manning.
gotta go with the godsend from the burgh!

impressive evidence from yougnr116 for peyton tho. I'm impressed!
9
Eli Manning

Elisha Nelson "Eli" Manning is a former American football quarterback who played his entire career for the New York Giants of the National Football League. He is the younger brother of former NFL quarterback Peyton Manning.
What an underrated quarterback. Probably a mini version of the bigger brother Peyton. Definitely a Top 5 Quarterback, under Brady and P-Mann
10
Matthew Stafford

John Matthew Stafford is an American football quarterback for the Detroit Lions of the National Football League. ...read more.
if he can't get the job done this year then he's a bust
The Contenders
11
Matt Schaub
Bomb diggity. Straight up G. All day erry day. No breaks. Just all around boss man
12
Cam Newton

Cameron Jerrell Newton is an American football quarterback for the New England Patriots of the National Football League. He had previously played with the Carolina Panthers from 2011 to 2019.
Superman is probably the best rookie QB in the NFL ever! Cam Newton is slowly working his way into the hall of fame.
Way better than Homo and Stafford
13
Tony Romo

Antonio Ramiro Romo is an American football television analyst and former quarterback who played 14 seasons with the Dallas Cowboys of the National Football League.
2nd highest rated qb of all time and he "sucks"? He had 102 rating this year, 4th in the NFL and he "sucks"? If a player has a 102 rating, HE is doing HIS job. If anyone had any type of brain, they would realize he isn't the problem. They get their sports information from he View or Espn which broadcast very similar sports information. Romo blew ONE game in the playoffs. The Seattle game. I'd love to know what other game he blew and it was all on him. Anyone? If you say the Giants, did you forget Pat Crayton dropping 2 4th quarter passes that would have sealed the game for Dallas? Look it up, Brandon Jacobs even admitted if Crayon catches those passes Dallas wins. People that don't know football just blame Romo though. Oh, and the Vikings playoff loss. Romo was sacked NINE times. So I guess he doesn't need an offensive line to win right? You tell me a qb that has been sacked 9 times and still won a game. I can't think of one right now. People just need to learn the facts, look at ...more
Romeo sucks. He's slow and totally unpredicatable, not to mention inaccurate the majority of the time. He's got the offensive line, just can't make the plays. Doesn't make my list.
God's Team... aka America's Team... This is a no brainer... Romo-mania is in full effect and GO COWBOYS!

romo is the next best thing he's out for revenge
14
Tim Tebow

Timothy Richard Tebow is an American professional baseball outfielder in the New York Mets organization and a former professional American football player in the National Football League.
15
Alex Smith

Alexander Douglas Smith is an American football quarterback for the Washington Redskins of the National Football League.
He has better stats than half of these players, and also good in clutch
16
Jay Cutler

Jay Christopher Cutler is a retired American football quarterback that of the National Football League. Cutler played 11 seasons in the NFL (2006-2016). During his announcement that Cutler declared retirement, he announced plans to be a television sportscaster for the FOX Network.
25 year old pro bowler and the missing link to a Bears championship
17
Joe Flacco

Joseph Vincent Flacco is an American football quarterback for the New York Jets of the National Football League.
has the weapons he needs this year to prove that he can be a good quarterback
18
Sam Bradford

Samuel "Sam" Jacob Bradford is an American football quarterback for the Arizona Cardinals of the National Football League. He was drafted by the St. Louis Rams with the first overall pick in the 2010 NFL Draft. He played college football at Oklahoma and as a redshirt sophomore Bradford became only the ...read more.
had a pretty decent rookie campaign for a team that had no receivers
19
Mark Sanchez

20
Donovan McNabb

Donovan Jamal McNabb is a former American football quarterback who played in the National Football League for thirteen seasons.
21 Matt Hasselbeck
22
Carson Palmer

Carson Hilton Palmer is a former American football quarterback in the National Football League. He played for the Cincinnati Bengals, Oakland Raiders, and Arizona Cardinals.
23 Kerry Collins
24
Kyle Orton
Way underreated and 50 time better than 20 interception cutler
Why is he so high on the list he got benched in 5 weeks because he was trash his whole career he was all out trash
25 Josh Freeman
PSearch List