Top Ten Green Bay Packers Players
The Top Ten
1
Aaron Rodgers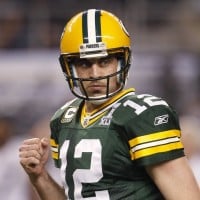 Aaron Charles Rodgers is an American football quarterback for the Green Bay Packers of the National Football League.
He is an elusive quarterback who has performed brilliantly in every playoff game that he has played in. Rodgers' is in my view the most accurate quarterback in the league with the arm strength to show it off, as Roethlisberger said "he could throw a football through a car wash and it wouldn't get wet. "
The biggest packer fan since I was little. I hope you and the packer team go super bowl 50. I have watch every game this season. I have good feeling you are going. Keep you head high and you and the team will go far. Good luck. To the greatest team ever. Dudley
Hands down, the smartest, most talented player at the most important position in football. Number one Packer player ever! Soon to be the number one all time player in NFL history ever!
If you were to do a draft of every player in NFL history, the #1 player off the board would be Aaron Rodgers. He plays the QB position at a level no other player has. He's a baaad man.
2
Brett Favre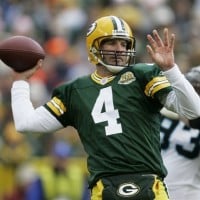 Brett Lorenzo Favre is a former American football quarterback who spent the majority of his career with the Green Bay Packers of the National Football League.
he may not be with the pack anymore, but he is a living legend. he sacrificed so much in green bay. he even played on the after his father's death. he never missed a game and was a true champion and legend. when he lost a game he doesn't cry like Tom Brady and Most other QB's in the league, he just goes out like a true warrior. Win or Lose he is alway proud of his team. Most important of all Brett Favre is the only man in NFL history to be a 3-time MVP in 3 straight year, defeat all 32 teams, all time TD by a QB, most games played by a QB, 11 time Pro bowl selection and the only GRANDFATHER to be currently playing in the NFL.
How is he not first!?
I mean... he is one of the best QB s in history. What has Greg Jennings ever done? He never lead the packers to a super bowl did he
Most QB yards and touchdowns. If that doesn't put him first then this survey is not right.
Hands down best player
3
Don Hutson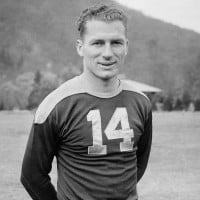 Anyone who doesn't vote for this man isn't a true Packer fan. He invented the modern WR. He created multiple routes, led the league in yards pretty much every year, averaged A TD EVERY 5 CATCHES. He also had more receiving yards than most teams had passing yards. The most revolutionary player to every lace up.
As good as some of the athletes above him are no one revolutionized the game like he did.
No.9?!?!? He MADE the passing game! He should be at least in the top five.
4
Bart Starr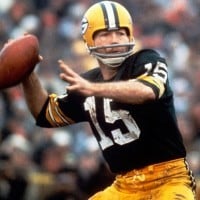 Brett Farve and Aaron Rodgers are often considered to be the greatest Packers players because of recency bias. Bart Starr led the Packers during their greatest era, when they were a dynasty.
5
Reggie White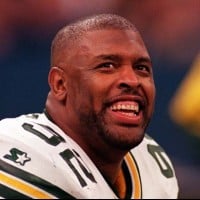 6
Ray Nitschke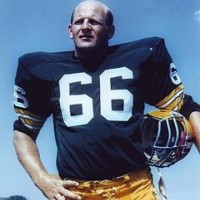 7
Jim Taylor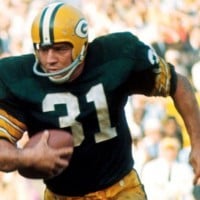 8
Forrest Gregg
9
Greg Jennings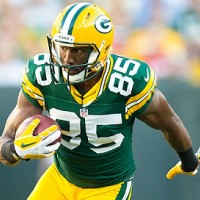 I love watching Greg play. I'm a bears fan and he's one of my favorites! Aaron Rodgers should be bumped down to around 6 or 7. Id like to give a shout out to Favre, Nitchske, woodson. My opinion Jennings in 3 more mediocre seasons he'll have locked in top 5 spot for the packers
Greg Jennings rocks, he's on my fantasy football team and is a reliable player. Him and Jordy Nelson are one of the best 1-2 wide receiver punches in the NFL
10
Herb Adderley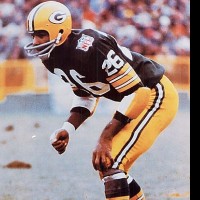 Herb was one of the best cornerbacks in NFL history. His 1,046 career interceptions yards are like a runner gaining that much in a season. it shows you why he has amazing speed for a cornerback. He won championships in Green Bay and Dallas, but here the topic is Green Bay. He still holds the record for most interceptions returned for a touchdown in a season (3) in 1965. But his famous interception was in Super Bowl 2 when he intercepted a Daryle Lamonica pass and returned it 60 yards for a tide turning touchdown that sealed the game for Packers.
Its Joeysworld
The Contenders
11
Donald Driver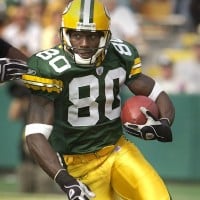 I agree he should be #1
12 Ryan Grant
13
Willie Davis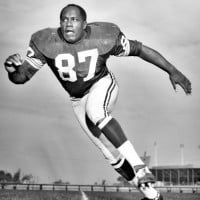 14
Charles Woodson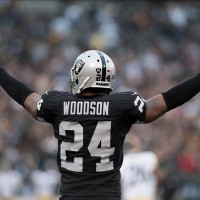 Charles Woodson is a former American football cornerback and free safety. He played college football for Michigan, where he led the Wolverines to a national championship in 1997. Woodson, a "two-way player" who played both offense and defense, won the Heisman Trophy in the same year, becoming the second, ...read more.
Beaast. He's the big motivator in the locker (during there super bowl run) and he got a lot of touchdowns!
15
A.J. Hawk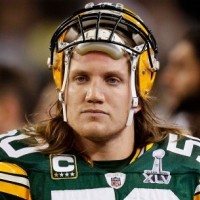 16
Clay Matthews III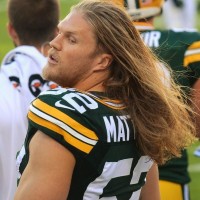 William Clay Matthews III is an American football outside linebacker for the Green Bay Packers of the National Football League.
17
James Lofton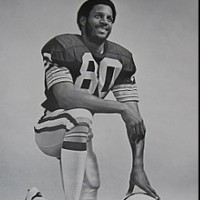 18
Willie Wood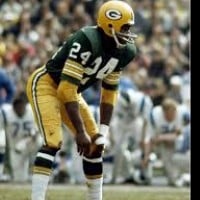 19 Al Harris
20 Andre Rison
21
Sterling Sharpe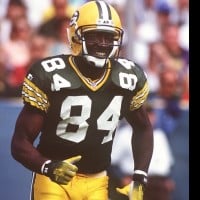 I wish he played today
22
Jordy Nelson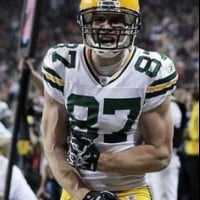 Jordy Ray Nelson is a former American football wide receiver of the National Football League. Nelson was drafted in the 2nd round as the 36th overall pick to the Green Bay Packers in 2008.
He is Aaron Rodgers go to guy. Almost always catches it. When I say almost always I mean 90-95%.
Just an amazing player
23 Ahman Green
24 Nick Barnett
25 Atari Bigby
PSearch List