Top 10 Worst NFL Franchises
The Top Ten
1
Detroit Lions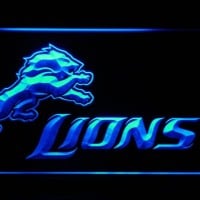 The Detroit Lions are a professional American football team based in Detroit, Michigan. The Lions compete in the National Football League as a member club of the league's National Football Conference North division. ...read more.
1 playoff win in 50 years. Is there any other team even close to this bad? This is a no brainer. The only people voting for teams other than Detroit, don't know that Detroit has a football team.
Another Nov.22, '63 tragedy; William Clay Ford became sole owner of the Lions. PLEASE sell the franchise! The karma, luck & mentality there is unreal. Maybe the grandkids will brag about the Lions. I did when I was in kindergarten (1957)
I think and I know this is stupid the team is trash. Ya'll actually like the team. The people who act like they hate the team actually don't wanna be seen with a dogwater team, the lions are straight up dogwater it has 900 - 1000 or under coming in even if they lose. This vote and debate stuff IS STUPID that's my comment.
I have been a Packer fan my whole life, I always ask myself, "Ooh the Bears might be good this year, I don't know about the Vikings." I don't even have to think about the Detroit Lions. Detroit is among the four teams that have never even been to a Super Bowl, along with #3, #5, and wait one sec... The Jags are all the way down at 12? God this list is messed up, Anyway, The Lions aren't only bad, they have awful luck! 0-16! That's like impossible! So that's why Detroit is the worst.
2
Cleveland Browns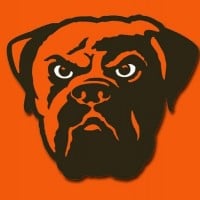 The Cleveland Browns are a professional American football team based in Cleveland, Ohio. The Browns compete in the National Football League as a member team of the American Football Conference North division. ...read more.
This team is now my least favorite team for two reasons. One: They suck and they are the worst. Two: Someone who treated me like crap her dad is a Browns fan and that's the reason why I hate the Browns so much. The Browns should burn. I hate this team I wish the person whose name shall not be spoken as it is the most evil name in the world shall vanish and be wiped from people's minds. Their logo is ugly it's just a stupid brown helmet. Let's just say if the NFL folded one team it would be the Browns.
As of now the Browns chances of winning this years Super Bowl are so hilariously bad, it's amazing that they haven't fired their coach yet. They have a 1000/1 chance of winning the Super Bowl. How bad is it? The second worst team, Chicago Bears has a 500/1 chance.

If they losing all their games if they keep up like this plus their preseason games then this could be the worst team the NFL has ever seen, possibly worse then the 08' Lions!
When Robert Griffin III takes his first snap, he'll be the latest in a long line of starters to try to end the Browns' 13-season playoff drought. LeBron James may have broken the Cleveland Curse, but he had more to work with than Griffin will: Backs Isaiah Crowell and Duke Johnson Jr. aren't yet 24 years old, and rookie receiver Corey Coleman, while a smart pick-up in the draft, is too inexperienced to be a go-to target. If the offense falters, Cody Kessler could become starter 26.
Cleveland is the worst. I mean it's not like they are going to win the super bowl just because the Cavs won the finals and the Indians are still in the Mlb playoffs. I mean at least Jaxonville has some potential. In a division as awful as the AFC South anyone could win. Cleveland on the other hand is in the AFC North whic is more competitive I mean everyone else in the AFC North has at least been to the playoffs in the last 5 years.
3
Jacksonville Jaguars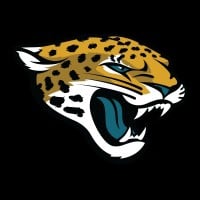 The Jacksonville Jaguars are an American professional football franchise based in Jacksonville, Florida.
Please don't hate the Jags they have the best mascot ever. His name is Jaxson de Vile and he is really funny. Go to a Jags game now. I love the Jags they are one of my favorite teams. They have the best logo in the NFL. I really hate it like hell when people hate my team. It makes me sad. Every Jags fan is a good person. Our team will rebuild and get revenge on all of the teams that beat us. They are going to win a Super Bowl. They are going to win the rest of the Super Bowls. In 2050, everyone who is an NFL fan will be a Jaguars fan. GO JAGUARSSS #JAGUARS
Better than the browns... I see everyone going, "The browns were good back in the day! " Yea back 40-50 years ago. The Jaguars were established in 1993 whereas the Browns were established in 1946 and have barely anything to show for it... The Jaguars are a pretty Mediocre team who although doesn't win too often give up a great fight. The Browns are like the Javale Mcgee's of Football. A lot of talent just executed horribly and just a waste of talent
I can't blame the Jaguars but they have rarely made the playoffs and have won zero or one playoff games. To truly be the worst you must have no franchise titles, including pre-super bowl and NFL and AFL championship games form 66-69, despite only existing in the Super Bowl era the Jaguars have not had any titles. Thus they are the worst.
When you think of the jaguars, one thing comes to mind: laugh out loud! Who even watches the jaguars? The only time you watch them is when your team is playing the them. The only good thing about the jaguars is that they let your team win when the jaguars play them.
4
New York Jets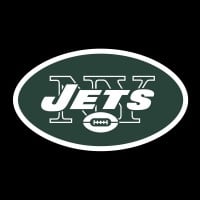 The New York Jets are a professional American football team located in the New York metropolitan area.
How are they not in the top 5? After Rex Ryan and Mark Sanchez arrived in NY, this team has been nothing but a pathetic circus. Those two AFC title games were thanks to your defense and don't get me started about the Tebow fiasco. Its sad that the last franchise QB for this team was Joe Namath. Ever since those days the Jets haven't sniffed a SB. Get ready for Teddy Bridgewater or Johnny Manziel in 2014.
There's only room for one team in New York... Literally. There's a team of giants there we can't have a whole other team. The Giants have all their banners there hanging up and so the jets have even one?
Best thing this franchise has down in a long time was firing that blowhard Rex Ryan. What an embarrassment he was/is. Better question - why did Buffalo ever sign this buffoon to coach their team?
They're already 0-6 this season, and they are 13 point underdogs against the Bills and 22.5 POINT UNDERDOGS against the Chiefs. I know those are good teams but that's just ridiculous.
5
Arizona Cardinals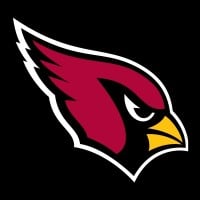 The Arizona Cardinals are a professional American football franchise based in the Phoenix metropolitan area.
I live in Nevada, and I think of the cardinals, and next year the Los Angeles rams and possibly the chargers, as my home team.
The Cardinals play well in the regular season except against the Seahawks, but are simply mediocre in the playoffs.
I love the Cardinals, they are my 4th favorite team after Panthers, Raiders, and Broncos. I hope next season Palmer could lead them to at least 10-0
I live near buffalo and I love 2 teams; Bills and Cardinals. Anyone who says the cardinals suck deserves to get shot.
6
Buffalo Bills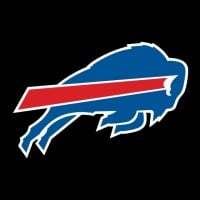 The Buffalo Bills are a professional American football team based in the Buffalo–Niagara Falls metropolitan area that competes in the National Football League. Buffalo Bills had the longest playoff drought of any team which came to an end in 2017.
This team is a total train wreck that's not going anywhere anytime soon.People forget about the team. That is how bad they are.Everything is messed up about this joke that the city of Buffalo calls their NFL team even the name of the franchise is confusing as hell.Name is referring to Buffalo Bill Cody who has nothing to do with the city of Buffalo itself but they did not take advantage of the Browns mistake of naming after a person.
Bills sucked at everything (except for the 4 SBs, but here's the real question, how many did we win? ) and they always will be that way.
Think about this. The bills lost to the Redskins in the Superbowl. And haven't been back since.
What can you say about a team that has made the Super Bowl four straight times and never won?
7
Tampa Bay Buccaneers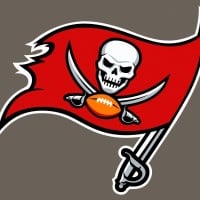 The Tampa Bay Buccaneers are a professional American football franchise based in Tampa, Florida. The Buccaneers currently compete in the National Football League as a member team of the National Football Conference South division.
The bucs ruled the late 90s and early 2000s with the best defense in the league but their worst enemy was philadelphia they have been to the playoffs multiple times.
The Buccaneers can't even win with a #1 pick who's supposed to be great. Jameis Winston is a mediocre quarterback. Does he deserve to be a Pro Bouler? Maybe! But the team around him is awful.
With the exception of a 5 year span in late 90's-02 this franchise has always stunk since their first season.
Lovie Smith? Are you kidding me? Amongst the worst ever. Worst record in the league and he survives to coach another season.
8
Las Vegas Raiders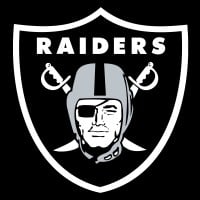 The Las Vegas Raiders are a professional American football franchise based in Las Vegas. The Raiders began playing in 1960 as a member club of the American Football League; they have been a member club of the National Football League since the 1970 AFL–NFL merger. ...read more.
Say one thing. The Raiders are pretty much the worst team to ever play in the NFL. Few playoff appearances since the 80's, and only beats the Chiefs when the Chiefs have bad luck. They can't find themselves an actual stadium to play in, and now they have to play out of Vegas. Derek Carr is absolutely a jerk to anyone, and sometimes doesn't even shake hands after a game. So more then one thing, but it takes this long to sum up how bad the Raiders are. And I live in Oakland.
I love the raiders, but this makes no sense, they have a foundation in Carr Mack and cooper, an amazing staff, arguably the best o-line, and a up and coming defense, also a f this is the 10 worst teams 1. Why are jags 1 and Browns 2. And 2. Why are the patriots on the list
They are the worst team in my head, are the Broncos rivals and they beat the Bengals just to get Bo Jackson cursed by Boomer Eision. They are dumb according to Denver fans.
Oakland sucks. They will suck from here on out. The Denver Broncos should be ranked at most 25. This is the dumbest list.
9
Los Angeles Chargers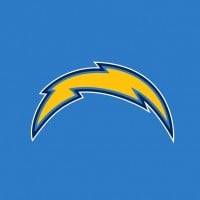 The Los Angeles Chargers are a professional American football team based in Los Angeles. The Chargers compete in the National Football League as a member club of the league's American Football Conference West division.
Never won anything in post merger NFL. Number one draft picks do not want to there (remember Eli manning), San Diego doesn't want them, Los Angeles doesn't want them, even London does not want them. Can't win, won't win ever. It is a developmental team for NFL they never pay their players examples Seau, Tomlinson, Brees, Sproles, Rodney Harrison, and the list goes on and on.
As far as the playoffs goes, they choked every time they made it. I mean the Jets beat them twice in the playoffs in San Diego.
Chargers are better than any other NFL team. The only team who comes close are the Giants!
I as a raider fan must say also because It's true the chargers suck.
10
Philadelphia Eagles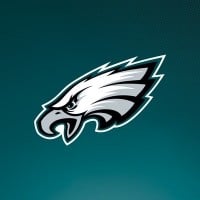 The Philadelphia Eagles are a professional football franchise based in Philadelphia, Pennsylvania. The Eagles compete in the National Football League as a member club of the league's National Football Conference East division.
You have Joe Frazier Mike Schmidt, Chuck Bednarik, Dr. J and so many other sports icons in Philadelphia, but these morons have a statue of a fictional character Rocky Balboa. Simply because of this, the Eagles will never win a Super Bowl.
Whats more disturbing is that the Eagles and their Fans are always flapping their gums and haven't won Jack! Redskins won 3 Super Bowls, Giants 4, Cowboys 5, Philadelphia until you win, shut your pie hole!
As a Dallas Cowboys fan I didn't vote for this team. However they are ONE of the worst of all time as they haven't been a Super Bowl team yet. This team has three NFL championships however the way they are after is bad.
But for real I feel bad for this team when they haven't won a super bowl and has been a team for a long time not like the panthers or the jaguars that have been a team for not even 20 years.
I'm a Eagles fan and I still have to admit there a bad team. Murray left, we sucked. The Eagles team is going downwards. I would personally think that they could get into the playoffs.
The Newcomers
?
New York Giants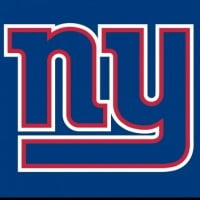 The New York Giants are a professional American football team located in the New York metropolitan area.
I am a true Giants fan the Giants definitely do not suck, without Eli Manning Tom Brady would have won 6 super bowls and the 2016 Dallas Cowboys would have been probably 16-0 instead they are probably going to go 14-2.
True this team beat the Patriots twice, but other than these two lucky years they have nothing to show for.
They are going to go 11-5 and will lose the division to the eagles, and will lose in the playoffs to the eagles. Lets go eagles
This team is the best I hope I get to meet Victor Cruz, Eli Manning and Hakeem Nicks.
The Contenders
11
Cincinnati Bengals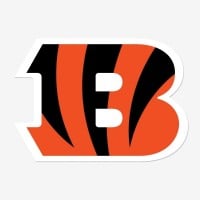 The Cincinnati Bengals are a professional American football franchise based in Cincinnati, Ohio. The Bengals currently compete in the National Football League as a member club of the league's American Football Conference North division.
Awful. Fewer playoff wins in their entire franchise history than Ben Roethlisberger. That's one player in their division that has had more success than their whole team.
In the late 1960's, an ownership group led by Paul Brown set about the create a new football team in the image of the Cleveland Browns. Unfortunately, they succeeded, and thus, the Bungals were created.
Why are we this low? As a Bengals fan, I admit that we suck. 27th worst though? That's 6th best! 0 Super Bowl Wins. Worst Management in NFL. Longest Playoff Win Drought. Never Won a Playoff Game under the ownership of Mike Brown. We are wasting AJ Green and Joe Mixon. We suck and, apparantly, are proud!
I used to say choking at the end of games was pulling a dallas cowboys. But after the steelers - bengals game, I call it pulling a cincinnati.
12
New England Patriots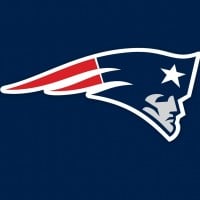 The New England Patriots are a professional American football team based in the Greater Boston region. New England Patriots are one of the few teams to have 5+ wins in the Super Bowl.
I'm not gonna lie the patriots won over 5 Superbowl championships. Everyone literally thinks the patriots are just cheaters and calling them everywhere while Tom Brady literally has a really great concept to win the super bowl, so its just skills.
Are you serious? They are not the worst team.Brady and Belicheik have 5 Super Bowls. So they are the best team in the league now. If you mean worst as in disrespectful then yes they are the worst for spy gate and deflate gate.Ironic how the best team is the most disrespectful.You'd think that the most disrespectful team would be Cleveland or San Deigo. So that is why NOBODY outside of Boston or New England wants the Evil Empire of football to win.
Screw that! The patriots are the greatest team ever! And I'm saying that as a Broncos fan, I don't give a crap. They are better and in the end, the whinny fools who say the patriots are a bunch of losers, are losers themselves!
I wouldn't put them this low, but if you count all the times they've cheated, it adds up. They've been caught cheating multiple times and the NFL admitted to rigging games, most of which were in the Patriots favor.
13
Dallas Cowboys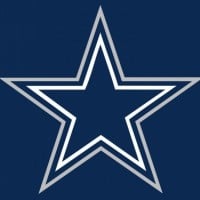 The Dallas Cowboys are a professional American football team based in the Dallas–Fort Worth metroplex. The Cowboys compete in the National Football League as a member club of the league's National Football Conference East division.
How come half of the people that say they hate the cowboys don't know how to use correct grammar? Also why are all of their insults "The cowboys SUCK" or "Hey look it's the COWGIRLS". I mean why can't they come up with something original. I know you're 10 year old sitting behind your computer but you can still at least look up how to use correct spelling and sentences. Also don't say the cowboys suck just because their stadium is bigger and more people show up to their games.
As a Cowboys fan I will always remain loyal to my team. I will say though that we will not be great again until we are rid of Jerry Jones. To those of you who say Romo is the problem then you do not watch or see his true talent. I think Romo is a very talented and underrated quarterback who rarely seems to have luck on his side. Plus he has lousy offensive coordinators to listen to. In 2015 we were 3-1 with Romo and 1-13 without him, need I say more?
Cowboys by far are the worst team of all time. They've never won a super bowl. For the people that think they won a super bowl it was an illusion or a rigged game. They sure Do suck. They won four games this year. Boy they stink hiring wife beaters and still can't win. Go eagles. Eagles the best. Eagles won 100superbowls. Cowgirls are the worst even worse than browns they are the laughing stock of the league, zero super bowls for these losers. They have to buy wins. Ask Mr Jones he'd know
For all of you who are voting for the Cowboys this poll is asking which team is the least successful, Even if I was a Washington Redskins fan I would not vote for this team. If you hate the Cowboys the most you should vote for them in that kind of list that is about your least favorite team not who you think is the least. successful
14
Tennessee Titans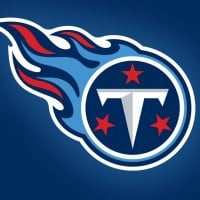 The Tennessee Titans are a professional American football team based in Nashville, Tennessee. The Titans compete in the National Football League as a member club of the American Football Conference South division.
I generally do not watch football, but a bandwagon fan I am not. I support my home team! So annoying seeing a Tennessean patriots fan.. Yeah the titans haven't been good for almost 15 years but ya know I still enjoy watching them play and shrug off all the upsets. Its just a sport
They are the poster child of a bad franchise. They were the number 1 seed a few years ago, but they lost their first playoff game. Now they just suck completely. This team is bad when it's bad and bad when it's good.
The Titans had their only chance at a Super Bowl win when they played the Rams. So this means that that yard cost them their history, because they will NEVER go to another super bowl ever again.
They have bad seasons, mediocre seasons, and good seasons. In the good seasons, they lose in the playoffs in the first game. They are awful. Stuck in a loop of mediocrity. No hope for the future.
15
Washington Commanders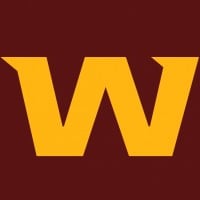 The Washington NFL team are a professional American football team based in the Washington, D.C. metropolitan area. In 2020, Washington after 87 years got rid of the Redskins trademark due do to it being labeled racist to native culture. It is unknown what name they will be given at this time.
At least they have 3 titles, and the 91 super bowl winners were recently ranked the top super bowl winners based on stats and toughness of schedule.
I love these guys, but we haven't made it to the semifinal since the 90s. We might not be as bad as the Browns, Jaguars, Buccs, or Jets, but we suck.
The Re-Skins have a terrible field and ownership cares more about the money then winning.
Guys. They are in playoffs 2015-2016 be quiet. They earned it fair and square. They don't suck. You do.
16
Baltimore Ravens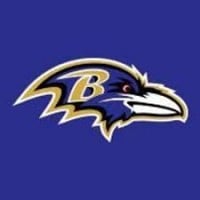 The Baltimore Ravens are a professional American football team based in Baltimore, Maryland. The Ravens compete in the National Football League as a member club of the American Football Conference North division.
Ravens sucked last season but have always been great. They have only been around 20 years and have had so many playoff appearances and ended up winning 2 super bowls. Go ravens!
I like Edgar Allan Poe, but I hate the Ravens. Even though the Browns are worse than this team, that stupid rivalry ruined our lives.
The stupid rival of the Cleveland Browns and Cincinnati Bengals. Thanks to that Baltimore for beating Denver last year.
The list is about the WORST NFL team, not the most hated. I'm a ravens fan. but I voted for them because I could type this under them
17
Seattle Seahawks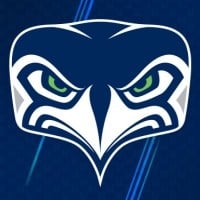 The Seattle Seahawks are a professional American football franchise based in Seattle, Washington. The Seahawks compete in the National Football League as a member club of the league's National Football Conference West division.
No, actually nobody agrees with you. I saw that you were flying the plane of attempt-at-popularity and shot it down with an AA gun I got from Richard Sherman. Next thing you know, the plane crashed in Loner Island where your mortal soul is forever tormented by the angry screams of pissed-off Bronco fans and the Bronco players. "Where was your oh-so-special quarterback then? " Asks a man from Seattle? You are now on the ground crying in despair, waiting for someone to join your side. 47 years, it has been since you ever brought this up, and yet, nobody has liked your comment or tried to save you from Loner Island. I have made my point. -A Seattleite.
By being a Broncos fan, I hate the Seahawks, and to me they're the luckiest team in the Nfl because they were down 16-0 at halftime against Green Bay, and they should've lost big time, but no. Then the Vikings down 9-0, then they got so lucky that the Vikings missed that field goal so they could win.
The Seahawks are not a bad team. They crushed the Broncos in Super Bowl 48. And the only reason they lost Super Bowl 49 is because the Patriots cheated. And they even made it to the playoffs in the 2015-16 season. A bunch of their players even made it to the pro bowl in 2016.
Ok, first of all, I know, this team has stupid amounts of luck. That luck dropped when the lost to the Patriots. I hate the Patriots by heart, and will forever hate them so I completely think that that win should have gone to the Seahawks. I completely disagree that this is a bad team.
18
Chicago Bears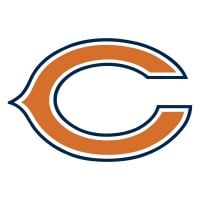 The Chicago Bears are a professional American football team in Chicago, Illinois. The Bears compete in the National Football League as a member club of the league's National Football Conference North division.
I look forward to the post-Cutler era. Defense needs tremendous work. Defense wins championships!
Jay Cutler is not a good enough QB to bring the team back from 3+ touchdown deficits.
It's asking a lot but it would be very cool if the Bears could be a kick-ass team for their centennial season in 2020...
I really think Jay Cutler is doing better than usually, but really every year he does it where he gets us all believing we can do it! Then... Showing us not to keep our hopes up.
The team that no one really remembers about cause they don't have fun games other then being owned by Aaron Rodgers.
You guys know that the Chicago Bears were the first season ever to get a perfect season. They even blew out the patriots at the super bowl 46-10
19
Miami Dolphins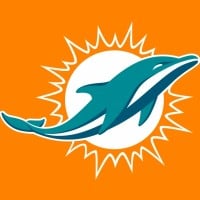 The Miami Dolphins are a professional American football franchise located in the Miami metropolitan area.
The owner puts minimal in and pulls out a profit each year. Great from a R.O.I business standpoint, but awful from a winning or fan standpoint.

Garbage franchise... They should be regulated out of the league- as long as the owner makes a profit he will continue to operate like this...
Garbage franchise!
The Dolphins suck, Jarvis, Wake, and Ndamukong should go to another team that doesn't have a choke quarterback!
Hope Dolphins could go undefeated, even if its 3-0. But, the Pats and Jets always stop them big time.
A hot mess in coaching that can't decide what to do with their players.
20
San Francisco 49ers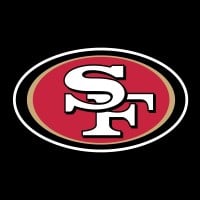 The San Francisco 49ers are a professional American football team located in the San Francisco Bay Area.
San Francisco Forty-WHINERS! You guys should entertain me with another story of one of those ancient Superbowl rings you got and also the one you stole from the Seahawks.
The 49ers are garbage. A 5-11 team and they got smashed by the worst team the 3-13 browns and lost twice to the weak Seahawks.
An amazing football history here. Some of the best players to ever play the game came from San Fran.
For all of those seahawks fans commenting, who has more super bowl trophies again, I forgot?
21
Los Angeles Rams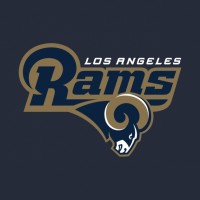 The Los Angeles Rams are a professional American football team based in the Los Angeles metropolitan area.
I'm only cheering for them to win the Super Bowl because the Patriots suck. Overall, their team isn't all that bad this year. But once again, they could go back to being 2-14 like 2009 all over again.
This is wrong. The rams are actually pretty good.
The Rams are the best my favorite team go rams!
This team can ram you. I'm serious
22
Carolina Panthers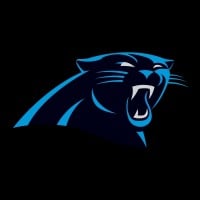 The Carolina Panthers are a professional American football team based in Charlotte, North Carolina, that competes in the National Football League.
"They haven't won a single Super Bowl" So what? Awesome players? Check! Amazing coach? Check! Fun, friendly mascot? Check! People doing good things? Check, check, and 1,000,000 more checks! They give footballs to young children and support breast cancer awareness! Really, the worst team would actually be the Patriots, considering that they spied on the young team just for a Super Bowl win!
I despise the panthers and all their bandwagon fans. They will always be the worst team in the nfl. And scam is nothing more than egotistical self absorbed douche.
Panthers are a great with great players. I know they haven't won a super bowl yet but their a really young team. Cam Newton is a beast.
I know the Panthers lost against the Broncos in Super Bowl 50 and have yet to win a Super Bowl, but they're still a good team regardless.
23
Kansas City Chiefs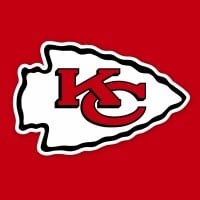 The Kansas City Chiefs are a professional American football team based in Kansas City, Missouri. The Chiefs compete in the National Football League as a member club of the league's American Football Conference West division.
Should not be on this list. Not bad not good, still in the middle.
Chiefs deserve to be #1 worst team next year.
The chiefs might not be the best team but there doing really good
They are good now.
24
New Orleans Saints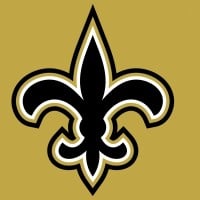 The New Orleans Saints are a professional American football team based in New Orleans, Louisiana. The Saints currently compete in the National Football League as a member club of the league's National Football Conference South division.
Really? The Vikings would have lost against the Colts in the Super Bowl, and that tired Vikings fan knows it. The bounty stuff has been going on for years. Yes, the Saints invented the bounty system (sarcasm). The Saints were the first team to get nailed for it. You would have to rescind a lot more SB trophies if you're going to take New Orleans trophy. idiot
For everyone talking about the bounty scandal, it was proven that the bounty scandal didn't even exist. It was just John Vilma and the defensive coordinator (whose name I can't quite remember).
You saints fans are probably disappointed the saints are on the list, but lemme explain something: there are 32 teams in the NFL. The saints are #29. There we go, I hope that makes your feelings better.
Um, if the person who made this is reading this note, this is the list of the WORST nfl teams. Meh, you probably just got tired and picked random teams. I mean, there are WAY worse teams than the ones on this list.
25
Denver Broncos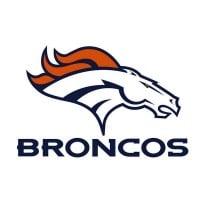 The Denver Broncos are an American football team based in Denver, Colorado. The Broncos compete in the National Football League as a member club of the league's American Football Conference West division.
I love Peyton Manning and that entire team because they are a defense that Brady can't face, and remember the Packers at Broncos game during week 8, I went to that game and everyone thought that the Packers were destined to win, but we destroyed them, and the Packers lost as many games as they had won when undefeated. So its safe to say that the Broncos are awesome.
Broncos are awesome and super bowl 48 was a mess up and we had 8 points by the way. Besides we can just beat all your favorite football teams. We have Peyton Manning, Emmanual Sanders, Demaryius Thomas, Owen Daniels, Louis Vasquez, C.J. anderson, Evan Mathis, DeMarcus Ware, T.J. ward, Von Miller, the other Brandon Marshall, Danny Trevathan, Chris Harris Jr., Aqib Talib, Bradley Roby, Shane Ray, Brandon McManus, Britton Colquitt, Wes Welker, and David Bruton Jr. Once we lose Peyton Manning our scout John Elway will just go out and get some awesome QB and we will be a super bowl team AGAIN!
Nothing but a media team! This team has many ignorant fans, so what they beat the Panthers in Super Bowl 50, they beat the pathetic Falcons, and beat the Packers by the skin of their teeth. Overall this team sucks with five super bowl losses, which were all blowouts, after having "good" seasons.
Yes, while I would like to point out some highlights about Superbowl 48 on their part:... sorry, couldn't think of any. What was that big fat 0 supposed to mean on the broncos score? Oh, yeah, FAILURE! AHAHA!
PSearch List