Greatest Motocross Riders
1
Ricky Carmichael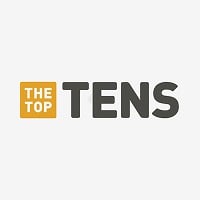 He can ride outside his limits without crashing, he was the most physically fit rider of his day, hardest working, does not give up, has style and talent for miles, and seems to be genuinely kind and humble. Oh yea... He has also won too many races to list, with multiple championships and a X-games Gold medal.
He makes motocrossers look like they have never been on a bike before - shelzza
He is the best motocross driver I know. and he will Always be that
Modest, fair, fast and style. Can sum him up
2
James Stewart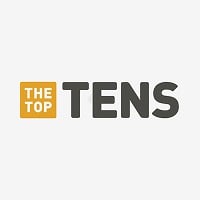 James Stewart (May 20, 1908 - July 2, 1997) was an American movie star, who is widely considered to be one of the greatest actors of all time. He is best remembered for his roles in Rear Window, It's a Wonderful Life, Vertigo, and Mr. Smith Goes to Washington. Stewart was known for his distinctive drawl ...read more.
His style belies his age. He's aggressively intelligent. Every newcomer to the sport would do well to watch the kinds of lines he takes!
I love him! I'm hopefully going to start racing soon and HE for SURE is my idol!
LEGEND that's all I can say much respects all the way from a little place called north devon
His dad got his first dirt bike by picking cotton in my back yard
3
Ryan Villopoto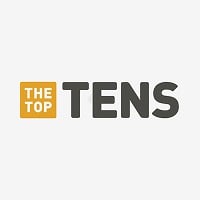 This needs to be updated. Villopoto easy 3rd best and will over take stewart for 2nd. Should already be2nd but injury stop him from 09 outdoor and 10 supercross and outdoor.
The outdoor season 09, season 10 and outdoors 2012 is the worst of villopoto because injurys, maybe win this years or not never now but is style, titles and dedication put on the top with guys like carmichael, mcgrath and others
Villopoto is my all time favorite rider. He is the best in my opinion.
I think he will win this year and is awesome.
4
Travis Pastrana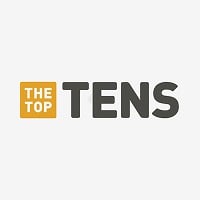 His racing and freestyle is what got me interested in motocross in the first place. Maybe not the best racer of all time, but by far one of the best and should be included in any list of best riders of all time.
He is the best of both worlds both fmx and supercross have seen him dominate
I think you should back off even though I'm ten I know a lot of things and one of those things is to be kind to one another! I've been through a lot, you know like stuff like that and it hurt so EVERYBODY should stop being rood (ONLY the ones ACTULLY being rood at least) and give him a chance because we all are beginners and if he's not a beginner it doesn't mean anything, so what if he needs more practice that's him not you. If you were in his shoes would you like it if someone said something like that to you? Just think about that rood people.
Who ever said this is a bad person "Pastrana wasn't even a top 5 rider in his day its obvious no one that voted for him ever watched him race, he should not even be on this list, not that I don't like him... but he certainly wasn't a good racer"
5
Jeremy McGrath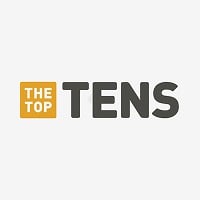 Jeremy McGrath made the sport what it is today the man is a genius of the the sport most innovative rider of all time. Not to mention look at all of those wins!
Know the history of your sport before you vote Emig and Henry above this guy (anyone else remember how elated Emig was to beat Mac in the last supercross of 1996; to which Mac had won every previous race? ). For that matter, 8 of the 10 racer above him are in doubt. In number of wins, consecutive wins, etc., he was the man until he retired.
You can't even discuss moto without full recognition Mcgrath is the king of the sport and still active in the scene.
he has been my role model ever since I was little I honestly wanted 2 get every peice of merchandise he had! I love him! he's freakin awesome!
6
Ryan Dungey
Ryan Dungey is an incredible motocross racer his training his ability to ride smoothly no matter what conditions he does not get frustrated any rides with Incredible passion and desire to win it is like no other I have ever seen and I have witness some of the greatest Motocross Riders of all time when I was 10 years old I saw that great Roger decoster race in Carlsbad Raceway against Rocky Johnson Brad Lackey I've seen the great Rick Johnson Jeff Ward David Bailey Glover Kent Howerton and we can go on and on Jeremy McGrath all the greats Villopoto Ryan is right there in the mix
He should be on the top his riding skills put everyones to shame
He is an amazing fast rider, he won a 450 championship back in 2010 in his rookie season. He is one of the more fit riders out there he is one of my favorite he beats all the competition, there ever was. I hope he will move up on the charts as his career goes on.
He is a fast rider, and can still ride good under a lot of pressure from the riders that are challenging him for the big win and the mx/sx championship. Or the mega million for example he came second on his new bike.
7
Stefen Everts
Best ever, period.
Most world titles says it all.
And at a time when there was real competition.
If you want to be considered among the best you can't stay stateside like most of the riders above.
He won more then 100 GP became world champion in 125 cc, 250 cc and 500 cc. The only one who managed to win 3 GP in one day (125, 250 and 500 cc).10 times world champion. Did win a World championship on Suzuki, Honda and Yamaha.
Best motocross rider of all time, no doubt about that, broke all records, beat everybody!
10 time World Champ. He beat Stewart at least twice that I know of.
8
Chad Reed
Don't know why he's below Stewart. Chad is a class act and one of the few that could be dirty stewart " when he don't crash he wins". Love to watch him race. Especially in the 2000s when dirty stewart would do everything to run him off the track including running into him and Chad just gave it right back.
He is the best! Love you Chad!
The only rider to come to America, win and win often. But better yet is The GOATS most respected competitor. Ricky Carmichael always watched for 22 because if anyone was going to challenge for the win it's Chad Reed. Legend!
I think he should be #1
He is the dirt bike riding legend!
Vote Chad Reed
9
Ken Roczen
10 year old - Ken Roczen is the best because in his eyes a great athlete. See you at buds creak look for me names Owen
He crashed super hard and lives the spotlight si much he decided to race again. And he is super fast and trains super hard for what he has
Ken Roczen is the reason I'm confident in my self. Ken Roczen in my opinion is the best rider in whole world. He won Anaheim and had a horrible crash there as well. He never gave up and kept believeing in him self. He rides with confidence. Ken Roczen in my opinion should not be this low in this list and should be #1. I love Ken Roczen
Very decorated competitor he will possibly be the greatest motocross rider of all time. He is very quick and picks his lines around the tracks perfectly.
10
Roger DeCoster
MR. MOTOCROSS! I don't see Gary Bailey in there any where. The Proffeser of Motocross
Roger DeCoster was a dominant rider in motocross. Spanned an era of limited travel bikes to long travel suspension and remained super fast. He was tough and determined and as an older rider, beat Bob Hannah straight up multiple times. The Hurricane was in his prime at the time.
DeCoster is generally recognized as the best-known racer in motocross in the first 50 years of the sport. His racing accomplishments are simply remarkable. He won five 500cc Motocross World Championships; tallied a record 36 500cc Motocross Grand Prix victories; was a member of six winning Belgium Motocross des Nations teams; earned four Trans-AMA Motocross Championships; was a Gold Medalist in the International Six Day Trial (Enduro); and earned numerous national championships in his native Belgium, including a national Trials title.
Can't imagine a top 10 list omitting Roger. I surmise most of the voters don't remember him. The sports first true worldwide superstar.
The Contenders
11
Eli Tomac
Tomac is much faster than Ricky he struggles with consistancy and has bad days with no answer but on a good day he dominates and will go down in motocross/supercross history
He is my favorite and he is the best other then the goat I like his mananger to and also rc
Eli is a Supercross Superstar! He struggles with consistency, but when he is on his game no one can touch him. He is one of the greats ranking with McGrath, Reed, and Carmichael.
I've never seen anyone rail corners or catch up from such big gaps
12
Antonio Cairoli
Cairoli is the best, his records are amazing. Sadly americans know very little about motocross outside of US, that's why he is not up there.
Needs to have more confidence in his own ability to beat the yanks in the ama Championship.
He is the best! Only reason he is not up there is he doesn't ride ama
If he rides in AMA He will win as he does in MX! Do you remember the last Motocross of all Nations! On the sand, as americans like, he won fantasticly!
13
Jeffrey Herlings
If in good health. No competitor has been better the last 3 years or more. Despite the floor surface, in sand even faster yet!
He is the best and will the best for the coming years.
He is the best and comes out the Netherlands!
The fastest on this planet at this moment in time
14
Bob Hannah
He was the reason I started racing YZ80s in 1981, after BMX. Bob Hurricane Hannah is the GOAT of the 70s and 80s
90% of these guys couldn't couldn't carry his boots. Obviously who ever did this ranking, I'm not a fan.
Seriously? , Bob, Ward, DeCoster Johnson,etc behind Pastrana?
Hannah was magic when he was at his best, a great sportsman too, I saw him after he broke his leg it was a comeback race not a national, he let everyone complete the first lap before he left the gate and still passed everyone in a couple of laps
Bob had an uncanny ability to push himself beyond the bikes limit and not crash. I don't think any other rider could push as hard. Mentally he was focused to win like no other. Fierce competitor beyond compare. If you were there you would understand.
15
Rick Johnson
Ricky was my idol growing up. He was just a pure rider. The talent he had was awesome, a shame it was cut short due to injuries. He would have won more titles. Jeff Ward just about always pulled a close second anytime these two were in the same race.
Hard to tell how many titles he would have won if he hadn't got taken out with the wrist injury. If he got a bad start he still blew through the pack to the front. Always tells it like it is wether you like it or not.
The best motocrossers are the guys who used to hang on to a 500cc two strokes. Johnson's hard riding and come from behind feats were outstanding. Ward is up there with Johnson - so perhaps it is a toss up. But 500cc open class two stroke racers had to be the best to hang on to one of these beasts of a bike.
The Original Bad Boy of Motocross! Best ever at coming from the back of the pack and actually winning the race.
16
Jeff Ward
The flying freckle was one of my all time favorite's. He was always near the front of the pack in every race.
Jeff Ward ruled the 80's like McGrath ruled the 90's and Charmichael does now.
Awesome in his time!
Jeff Ward vs Ricky Johnson - Ah... Good times!
17
Joel Robert
Is this a list of the greatest motocross riders of all time? Because most of these riders are modern era supercross and "outdoor" riders. Nothing against these guys. They are tremendous athletes and highly-skilled. But the sport of motocross changed dramatically in 1975 with the introduction of huge advances in suspension technology. You just can't compare riders of today with the riders of the pre-1975 era. It's like comparing the Beatles with Deerhunter.
This man owned the 250 class, if I remember correctly, for six championships. No special training - just an incredible gift. It's almost impossible to imagine Joel Robert today with all the training aids that accompany our pro riders today. Joel Robert - the REAL GOAT!
The fact that Joel Robert is 20th shows this list is a tad off. He should always be in the top 1 if not higher.
From a different era. Dominated his time. Super cool. Hard to compare back then and the more modern time.
18
Ashley Fiolek
I like Ashley Fiolek because she is so good at motocross racing
Just because
Angle on dirt...
SHE IS DEAF AND SHE KICKS ASS!
19
Doug Henry
Had a chance to watch him and John Dowd at Dowd's practice track in West Springfield Massachusetts simply awesome.
He was and still is a great rider I've been to his house at his track it it was said to see him get paralyzed on that bike that day I'm glad to have called him a friend
Doug was both the hardest working and nicest guy in motocross. Doug basically gave away several championships by agreeing to pioneer the four stroke Yamahas during his prime. You couldn't have asked for a better competitor or a racer with a better attitude. The way he came back from several devastating injuries to compete for national titles was unprecedented. His victory in his first ever GNCC is still the talk of legend.
By far the nicest and in my opinion what he did after his back injury, is the best motocross rider there is again that is my opinion...
20
Kevin Wyndham
By far the most naturally smoothest and talented rider ever!
One of the most consistent riders of all time.
21
Jean-Michel Bayle
Indoor or out, it didn't matter. He rode smoothly, fast and had a fantastic riding style. A great shame he turned to road racing.
Absolute guru of the sport. This guy was on top and won every title. Hands down number 1...
He helped change motocross and raise the bar
Remember watching bayle as a kid he was the best he made it look so easy all time great in my eyes
Beat Evert Stanton Mc Grath, clean style on the bike, won world titles as well as US titles! Who else did that?
22
Dave Thorpe
The most professional in preparation and hugely talented. I saw him at the age of 17 on a Honda 250 floating over bumps that every other good rider hit hard. People said he was boring to watch because he wasn't throwing the bike sideways all the time. He knew that way wasn't going fastforwards, which he was the best at
He road on the fastest bike every made! After 1987 the 500 were slower!
This list is void if Dave Thorpe is not at the top. The most complete racer ever born
Nunber 1 top man ars to 14th
23
Jeff Stanton
3 outdoor national 250 Titles and 3 250 supercross titles! Beat Sephan Everts 4 times in US GP - ejrush
He would its his home gp but never raced a full world series
24
Justin Barcia
Even if there was no 41 on his number plate you would still know its barcia because of his style
Barcia is a god
This guy is a beast!
Barcia is a sick rider he has the style and skill. Have you seen him and eli tomac battling.
25
Brad Lackey
Bad Brad brought America it's first World Championship and a lot of self sacrifice and self-denial went into achieving that Championship. I would love to see today's generation of riders do what these guys did with minimal support and bikes and equipment far below what is normal for today.
If I have to explain, you are not an mx'er
You are good!
And with Jim Pomeroy before before them the top American rider was trying to not get laped
26
Danny "Magoo" Chandler
Underrated would be rated much higher on this list if he hadn't had that tragic wreck in Paris. Rip Magoo
He rode hard and crashed hard, but he gave all he had at every race
My favorite racer as a kid. I haven't seen a racer go at it as hard as Danny did. He was awesome!
Best rider I have ever seen. RIP buddy.
27
David Bailey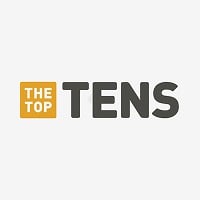 The smoothest and best style on the bike
Best rider of all time.
You idiots have David Bailey listed this low?
He should be listed no lower than #3.
28
Malcolm Smith
I don't think there is anyone ever who was more versatile on a motorcycle. He made those old beasts look smooth as silk.
Do your history this man could change a tire in 5 min during a race
Best all around rider ever.
He Is Genius Driver
29
Jeff Emig
jeff emig is so fast in supercross and motocross - shelzza
He is awesome! He should be the top 5. It would be a dream come true to meet him!
Best rider I've seen Nick Mihalich
If MC wasn't around, Fro would be at or near the very top. As is, he should be top ten anyway, for his mx skills alone.
30
Blake Baggett
He is the best
Blake Bagget is a very talented rider and has amazing skills
best name
Great rider watched him at thinder vally and he killed it!
31
Cooper Webb
I love copper Webb he is the best racer I have ever seen race I want to get his autograph and a picture with him one day
He is so nice my moms boyfriend knows him he sent me his autograph and a shirt he is my favorite rider he is #2 but he is the #1 best I want to be his #1 fan
He is going to dominate the 450's like he did in the 250's. he will ride that Yamaha to the finish line in first. Overall, blue does mean first place.
Give him credit he's still young and he's doing great but he's still got a lot to learn.
32
Malcolm Stewart
He is a great rider!
33
Broc Glover
Smooth clean rider that rode on stock machines againdt factory bikes got robbed I 85 supercross title one of the best ever
he sucks
Ryan dungey reminds me of my idol broc glover. Fast, smooth, consistent and always up front, truely underrated rider 6 national championships and of course he was robbed in 85 for supercross championship. ward rode backwards on track thesame infraction he got hit for earlier in that year. I was bummed true great
34
Danny Laporte
250cc World Champion, what else needs to be said!
35
Adam Cianciarulo
Adam cianciarulo is a awesome rider
He is an amazing rider he is my idol thanks for getting me into the sport
Adam is a good rider
Best rider in supermini
36
Håkan Carlqvist
A true legend and a killer racer! When he got mad, everyone walked away...
Pulled over for a beer and still won...
The hardest rider of all time
A true legend carla will be remberd for his fighting spirit he never gave up and in his best moments he was unbeatable
37
Guy Cooper
I had one of his old track bikes growing up. I thought he was the man.
Never say die aptitude, loved styling it over the jumps.
Killer on a 125
38
Mike LaRocco
Best Longest Jump Ever and also a Champion and in the Early 90's more 20 riders can compete...
2 dozen riders ranked above who have never beat Mike
Just an out right hero and character
Beast. Had he been a better starter or the motos lasted 10 mins longer he would have won em all.
39
Darryll King
Shaped the thinking and racing standard of a nation. Competed against the best, in their prime, on their home turf and had his fair share of race wins against all the odds.
40
Trey Canard
Overcame more diversity than anyone and still wins races Got my respect.
He overcame the worst injuries and fought back to still win races!
Who is this?
#deez nuts
HE IS AN awesome RACER AND HE SHOULD BE PUT ON TOP 3
41
Glen Aguilar
Legendary filipino motocross rider.
Slow
42
Tommy Searle
Complete beast NO ONE NOES
British champion 2016
The boss rode in mx2 give him a chance
43
Josh Coppins
Possibly one of the most unlucky motocross riders to race the FIM world mx championships in Europe, He has raced pro level for 17 years finishing 2nd in the world twice as well as many GP wins and national championships. Unfortunately for Coppins, he peaked during Stefan Evert's reign as ten times world champion and had the unlucky incident in 2007 that saw his massive points lead shattered, but I still believe that Josh deserves a place on this list for his honest contribution to our great sport.
Bloody good bastard too
Yeah go nz mx
44
Mike Alessi
Mike is very misunderstood, he is a great talent. Outdoors he really can show his stuff. I would love to see any of You haters run pace with Mike.
Always route for him.
Known for his holeshot!
NO FACTORY SPONSOR AS OF 2019 NO AMA SUPERCROSS CHAMPIONSHIP
45
David Knight
Best Rider out there in all types of events, he beat Stefen Everts at the Weston Beach race.
Leaves his competetion to second place
46
Donny Schmit
Yes, I was at a practice track one afternoon with different riders going over a particular section and he also would take it repeatedly, effortlesly crazy fast. Made me ( and everyone else ) look like a total squid...impressive!
If Donny were still around I'm sure he would be riding with the best of them, god rest his soul he was my inspiration, growing up in district 23 in mn, we called himpeanut, and this guy kicked ASS!
Seen him race and won it 125 cc inot Killinchy in North lreland he was class 1989
47
Ron Lechien
Love Ron! The original motocross rockstar... Like you said he was a total natural talent... He barely trained and still won and or was always a front runner.
World championship year was untouchable
BEST EVER
The Natural.
48
Trampas Parker
Two world titles two different classes. In a class by him self.
49 Nathan Wilson
50
Grant Langston
Grant and his family is a story in it's self. One of pride and love for children. Meeting Grants Dad removes all doubt why Grant is such an amazing father, husband and human being. I feel that if Grant wasn't such a nice and caring person, he would have taken many more wins, if you understand this.
Completely underrated here... one of the best that ever was
PSearch List