Top 10 Most Hated Anime Characters
egnomac
The Contenders: Page 9
161
Yu Kanda - D.Gray-man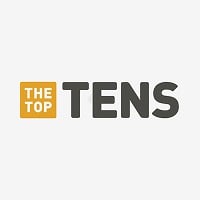 He's just a super overrated character, very overrated. There is no progression in terms in his personality and he did not do anything for Allen. No progression of this character at all
A heartless fellow, does not even have the character development..hate him that much
Come on Kanda's awesome guys!
He's a dick
162
Sailor Mercury - Sailor Moon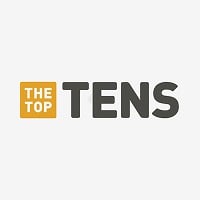 163
Konata (Lucky Star)
Why would anyone hate Konata? She's literally just an otaku geek who's clever, athletic, a prankster, and cares about her friends. What's to hate?
164 Aokishi Ozaki - Jewelpet KiraDeco!
165
Mikasa Ackerman - Attack on Titan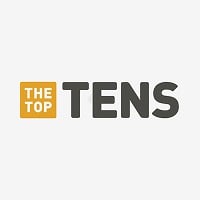 Mikasa Ackerman is a fictional character in the manga and anime series Attack on Titan, also known as Shingeki no Kyojin in Japanese, created by Hajime Isayama.
Mikasa is a strong, independent character. What is there to hate about her? She's seen hell when she was still at a young age, she saw her parents murdered right in front of her, nearly got kidnapped & sold away to some creep, became the last survivor of the Asian race and culture and had to murder someone, then saw her adoptive mother get killed. She has a reason for being overprotective of Eren. Really guys, why put her on the list? Why vote for her?
Mikasa is awesome she doesn't deserve to be on this list and the same goes for Light, Yukiteru and Near.
Dude who put Mikasa and the ####ing list? She is one of the most badass characters. seriously she is one of the most over-powered characters in the rankings!
Who couldn't love her? - 906389
V 16 Comments
166
Mr. Akashi - YuYu Hakusho
There's just everything wrong with this sorry excuse for this teacher: His scratchy voice, his oversized teeth, his rat-like face, his friendship with Mr. Iwamoto, adding double the trouble, and how he pretended that Kuwabara failed the test anyway by ERASING one of the problems on the test!
167
Sherry Belmont's Mother - Zatch Bell
Not really evil, though. She's just spoiled-rotten, selfish, ungrateful, and unkind. What she did to her daughter is very depressing, which causes her daughter in her current age to behave like her mom did.
V 3 Comments
168
Naomi - Zatch Bell
This little girl is just weird!
169 Fai D. Flourite - Tsubasa Chronicles
170 Sakura - Tsubasa Chronicles
171
Tomoyo - Tsubasa Chronicles
SHE WAS SO ANNOYING IN PIFFLE WORLD ARC. would love to get rid of her from this and cardcaptor sakura.
172
Dawn - Pokemon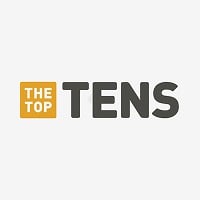 Dawn is a character from Nintendo and Game Freak's Pokémon franchise. In the games diamond, pearl, and platinum version she was one of the playable characters you can choose from. She will be an assistant for professor Rowan if you choose her male counterpart, Lucas. ...read more.
Strong and beautiful.
Hate her >. < She ruined Pokémon me. ~ Well... and some other characters
173
Yuki Cross/Kuran - Vampire Knight
Yuki Cross tried to fight for her family and friends, but failed. She only made Zero's problem grow, while also making Kaname more mad. She play with both their emotions. She never considered Zero's feels for her, and let Kaname be possessive after she turned back into a pure-blood.
She's the protagonist so she will change into a better person. People just hate her because they're jealous that Zero and Kaname like her instead of THEM. Believe me, she's better than Bella Swan from Twilight because she's more emotional and has a personality.
She;s always whining
174
Zatch Bell - Zatch Bell
Jeez! You just love to put characters who don't deserve to be on this list to get your attention! What are you? Trolling?
What dumb ass put him on this damn list?
Zatch is a dumbass and he's so annoying.
175
Kitsunezuka Ko'on-no-Kami - (KNT) SPC
He is the worst villain
176 Karasu Gennarisai - (KNT) SPC
177 Yami no Yon Nin Shu (Rude Noise) - KNT (SPC)
178
Ranma Saotome - Ranma 1/2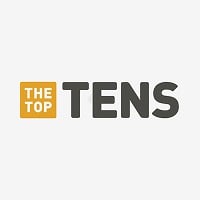 How is cutie, non perverted ranma hated
Take it up with Ranma Saotome
179
Happosai - Ranma 1/2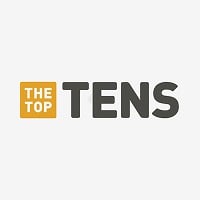 He's the most annoying, perverted character on the show! It's bad enough that he's a perverted old man, but also kind of a pedophile who sexual harasses and steal young teen girls' underwear.
180
Old Kai - Dragon Ball Z and GT
He's a loser.

He should have explain everyone about the dragon balls instead of saying repercussions.
PSearch List
Recommended Lists
Related Lists

Top Ten Anime Characters

Strongest Anime Characters of All Time

Top Ten Anime/Manga Characters

Most Annoying Anime / Manga Characters

Best Characters In the Anime Fairy Tail
List Stats
2,000 votes
265 listings
4 years, 30 days old

Top Remixes (34)

1. Tomoo - Elfen Lied
2. Catherine McDonald - Kaze no Stigma
3. Sasuke Uchiha - Naruto

GamerGirl

1. Shou Tucker - FullMetal Alchemist
2. Envy - Fullmetal Alchemist
3. Gold-Toothed Doctor - Fullmetal Alchemist

RizaLovato

1. Shou Tucker - FullMetal Alchemist
2. Makoto Itō - School Days
3. Frieza - Dragon Ball Z

ZZDOORAL
View All 34
Posts
Error Reporting
See a factual error in these listings? Report it
here
.