K-pop Members With the Best Voices
justindevonpattinson
The Contenders: Page 2
21
Park Bom
Have you ever heard her auditions? Those are pretty amazing.
She has that unique kind of voice you don't really know why she got so many times rejected before.
Where are you going to find a voice like hers? She has such a unique voice and she has an amazing range!
I like her voice! It sounds amazing.
Park bom is the best
V 3 Comments
22
Onew (SHINee)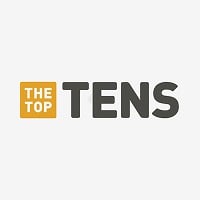 His soft, gentle, chocolate-melted voice is one of the best and most unique voice!
His voice is the best out there. Unique, accurate and brilliant. He even held one note for 40+ seconds. That makes him one of the best.I've never heard a more angelic and beautiful voice ever. Ever!
He is just simply amazing
The angel voice
V 1 Comment
23
Tiffany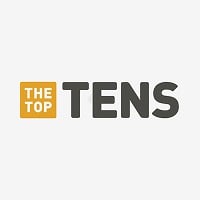 Her voice is so sweet and kind
She's good. BUT SNSD NEEDS ALL members to be complete.
Her voice is really likeable a strong and a voice everybody likes she can make anyone like her voice is sweet but still strong enough sai a NATURALLY GOOD VOIC
24
Key (Shinee)
His voice is unique and special just like him. He does rap and sing so that should mean something. Means that he can both use his high and low tones pretty well this guy is amazing!
25
Shim Changmin
His voice is just so mesmerizing you would for him... And his screams are just one of a kind.. Furthermore, he's damn so good-looking! Lost for words to describe how awesome this charming man is...
V 1 Comment
26
Luhan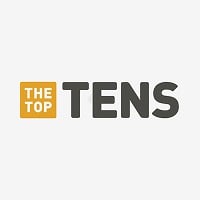 Because luhan has a great voice
He caught my eyes the first time I saw him and I could recognise his voice in songs as it is so sweet...
Luhan is very talented and he has an impressive voice. LUHAN FIGHTING! SARANGHAE
HIS VOICE IS AWESOME EVEN HANDSOME AMONG ALL... OPPA I love you
27
Daehyun
A handsome guy with an angelic voice that can make a girl fall for him
His voice is so beautiful how can anyone not like it
Voice that makes you melt~
9 octave :)) he can hit hight note even thought he is a boy! With a great voice and angelic face who would hate him? Daehuynie is THE BEST. That's why he is a part of B.A. P! BEST. Apsolute. PERFECT!
28
IU
Ohmygosh she had a verry angelic with unique voice in singing
I fell inlove to all of Lee Ji Eun's (IU) voice. It is angelic and so charming. You can really feel the song. Plus, she writes her own songs. IU is just so adorable and talented and cute and pretty and charming. :) Saranghaeyo Ji-eun unnie! ♥ Hwaiting!
V 1 Comment
29
Sooyoung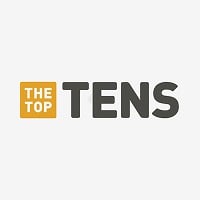 Choi Soo-young (born February 10, 1990), better known by the mononym Sooyoung, is a South Korean singer and actress. She was a part of the short-lived Korean-Japanese singing duo, Route θ, during 2002 in Japan. After returning to South Korea in 2004, Sooyoung eventually became a member of girl group ...read more.
Sooyoung. The word is amazing. However, I STILL stick to Seohyun as first, but don't get me wrong! Beauty and talent is in the eye of the beholder, and SNSD needs all members to be complete. I'm sure they wish Sica queen would return.
She is the best
30
Choi Minho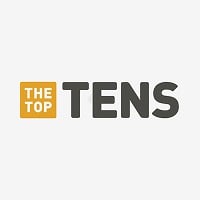 Even though people say he can't sing well but during the battle between fx and shinee vs BAP and secret his high voice was strong!
32
Heo Young Saeng
OH my God! He's totally one of the best kpop vocalist who ever existed, honestly, each time listening to his voice,I find out more about his soft,though magnificent,powerful voice,I CAN'T stop myself from crying, his vocals make me emotionally burst! Though I love many other kpop vocals,but I absolutely think he's the one who plays with the hearts the most, listen to the song "connect the broken night",one of his amazing works,to approve what I said.
V 1 Comment
33
Yeoseob
His voice is the best, no doubt about it
"His high note voice are superb"
He has a soft voice
Yoseob is the best
V 2 Comments
34
Sunggyu
This boys vocals give me life. He deserves so much better than number 34. - RockysThighs
His solo album is great! Please check it out! Another me!
His voice is the best especially his high notes. Sung Gyu HWAITING!
35
Seohyun
She is the 2nd best singer in snsd...seo should be the 1st!
I just love her voice and I love her too
Seohyun is NOT the second best singer in SNSD. She is THE BEST singer. Seohyun is pretty too... And she totally rocked Party! Just because she is the maknae, doesn't mean she's worthless, haters. I love Seohyun!
I love her voice
V 4 Comments
36
Kevin Woo
One of the best voices in U-Kiss. His soft angelic voice touched my heart at the incstinct I heard him sing. - shekibanaseri
V 2 Comments
37
Taemin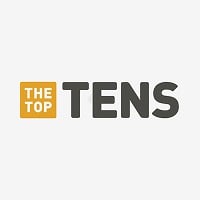 Okay when it comes to singing, most people would not think of him because taemin leans more towards dancing. But you can't deny the fact that he greatly improves a lot! From having no lines in Replay to hitting a large high note in Everybody. His voice may not be as powerful as other talented vocalists and he doesn't have a large range compare to others but he has this raw glass voice that I can listen to all day, or maybe it's because I'm biased.
He's really improved a lot since SHINee's debut. If you've seen his performances on Immortal Song 2, you'd know what I mean. Not only is his voice very nice to listen to, he can sing well even when dancing.
Recently in 2013, he has many parts in Dream Girl, and especially in Why So Serious. He also had to cover some of Jonghyun's parts and it's especially difficult with the song's energetic and wild dance. He does it so well!
Taemin fighting!
You can't deny that Taemin really has improved so much since debut. I'm really looking forward towards him, I bet I won't be disappointed.
Uniqe and sexy voice - viasuci
V 1 Comment
38
Bae Suzy
Suzy's voice is angelic. And plus, she knows how to blend when singing with other stars unlike others who wanted to own the stage.
V 2 Comments
39 YoungJae
40
Luna (f(x))
She should way above Park Bom she can't even produce any sort of even tone
How. The. Heck. Is. She. So. Low. On. This. List.
PSearch List
Recommended Lists
Related Lists

Most Handsome K-Pop Band Members
SNSD Members With the Best Voices
Most Popular K-pop Girl Group Members

Best K-Pop Girl Group Members
List Stats
4,000 votes
78 listings
5 years, 304 days old

Top Remixes (17)

1. Tiffany
2. Key (Shinee)
3. Jessica Jung
soshiifan1

1. Yesung
2. Taeyeon
3. Byun Baekhyun
sugaga

1. Kyuhyun
2. Choi Minho
3. Ryeowook
Cherish_238
View All 17
Posts
Error Reporting
See a factual error in these listings? Report it
here
.