Top 10 Maknaes of Kpop Groups
Maknae is the youngest member in the one Kpop group, whether boy band or girl band. When the oldest member in group band will be the leader, the youngest member band will be loved by the other members.

The Top Ten

1 KYUHYUN - Super Junior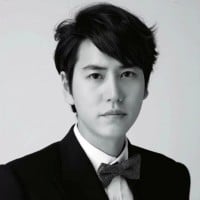 Cho Kyu-hyun (born February 3, 1988) is a South Korean singer and actor. He is a member of the South Korean boy band Super Junior, its sub-groups, Super Junior-M and Super Junior-K.R.Y., and a former member of the South Korean ballad group S.M. The Ballad. He is one of the first four Korean artists ...read more.
Kyuhyun isn't just loved by the girls; he also has a lot of male fans (you can see it in music shows and concerts)! He has a GREAT voice; a cool, funny and adorable personality; a prince-ly aura; a handsome face and a sharp tongue (which makes him evil - in a funny way).
His sweet voice's very good and he dance well too. He's good looking and cute. For me, when kyuhyun bullying his hyungs in the group it look so funny. He's really different from other group's maknae. He's very adorable evil maknae. Kyuhyun oppa Saranghae%~!
Cho Kyuhyun si THE MOST UNIQUE, DORK, WITTY, ADORABLE, AWESOME MAGNAE of K-pop world!
He has a CHARISMA that can hypnotize all of human beings, male or female, young or old, kids youth or oldies!
His evilish (in a FUNNY way) behaviour, is somewhat one of his CHARM..

He has a deep, rich, thick, sweet, beautiful and mind-blowing voice that will make everyone who hear it feels like they are in Heaven. Yes, he has a "Heavenly Voice".

No one would be able to hate or dislike him, because even there are some, that means they are too immature to understand what kind of special 'Magnae' that Super Junior has.

As a Super Junior's Magnae, He behaves like a spoiled kid who wants to get all the attentions from all his hyungs. He doesn't speak a lot whenever his hyungs around him. But, once they leave him alone, he would survive to be the awesome and full-of-confidence Cho Kyuhyun.

As a Cho family's Magnae, He behaves like a filial son and a lovely ...more
Gui Xian maybe is the best Maknae I've encountered in the K-Pop world. Prince Kyu is really charming, cute, funny, having an angelic voice, an accident prone, and you'll love him even if he's in "rebellious mode" in his hyungs. I would like to agree to the posted comments here because it is the true SuJu's Kyuhyun view of.
2
Jungkook - BTS

Jeon Jung kook was born in Busan, September 1 1997. His nationality is South Korean. HIs favorite number is 1. He is known as a South Korean idol singer, singer-songwriter, dancer, composer and producer. JK Favorite color is Red, Black, and White. He think express color of Hip Hop is Black and Red. ...read more.
He is super charismatic and is super adorable. He is great at almost everything and cares for his hyungs a lot. A great dancer and singer. He cherishes his family and hyungs a lot. He has helped many people and is very special to his hyungs and Army. Furthermore, he cares a lot about the people around. Because of these points I say that Jeon Jungkook of BTS is the best maknae.
Jungkook is really a sweet boy. He is respectful and kind of shy in front of camera but he still gives his best on performances. He is so respectful towards his hyungs even though he is playful with them (like every maknae). Jungkook has that little something that others don't have. He is so talented in everything that is artistic, he is the best singer in BTS ( don't say "no" because it's obvious that he has that incredible stability that others don't have, even if others' voices are beautiful, he is the one that enhanced their voices), he also can rap, he is a very good dancer, he can draw... And he's also really really really attractive. I think that for all of those reason, he's the best maknae.
Jungkook is younger than most of the maknaes here, yet he manages to be the true Golden Maknae as he is lovable in many aspects.

Firstly, his personality is simply breathtaking. He is a passionate, hardworking, and dedicated young man. He's charming with his innocent naivety and initial shyness, but becomes the type of friend you dream of when you get close to him, like an already gorgeous flower gradually blooming into its full beauty. Our sweet Jungkook enjoys teasing his hyungs but deep inside he truly loves and cares for them, making him more fun to get to know and be with. He is a walking paradox of a cutie and a manly man who overflows with independence and individualism, but that doesn't stop him from wanting to help others.

Secondly, his talents are enough to make anyone jealous. Not only is he godly at singing, but he is stunning as a dancer as well! Not to mention his talents in rapping, playing the drums, shooting darts, memorization, drawing, and much, much ...more
Jungkook is very talented, that much is true. I love BTS, I've been an ARMY for a while and they are certainly my bias group. However, I feel that he gets TOO much attention for the group. He sings most of the vocals in every song (even though I think the other vocalists are better singers), raps in the songs sometimes (honestly, he's not a great rapper, even though I'll give him credit for trying.), is in the front of most of the dances (though Jimin and J-Hope are the dancers... wyd bighit? ), and is promoted the most. No matter how promoted he is, he's certainly not the most talented maknae out there, and so I was glad not to see him at the top of this list. I love Jungkook, yeah, but there are more maknaes out there that deserve some attention too.
3
Sehun - EXO-K

Oh Se-hun, better known mononymously as Sehun, is a South Korean dancer, rapper, singer, model and actor. He is a member of the South Korean-Chinese boy group Exo and its sub-group Exo-K.
The fist time I saw him, I was starstruck, lovestruck, dumbfounded, I did not know that the universe is still moving. I was just watching twinkle when after the chorus, there were two tall boys walking from behind until they danced to the beat and smiled and saw this angel. I was "WHOA! Who is that guy with the white coat, is he an angel that descended from heaven? Who is he? " I really research about him because I did not know his name but I did not found the answer. In 2013, My classmate introduced EXO to me and I was "They're really talented buy I can't memorize their faces" so I research their profiles and there I found the love of my life, Sehun. I didn't even know that he was the handsome guy from twinkle until now. He really deserves to be part of top 10. His talent and cuteness doesn't even began to cover his epicness.
I really love the handsome Hun, Oh Sehun. I can't get him off my mind. Though my bias in EXO is and forever will be Luhan but ever heard of bias-wrecker, well Sehun definitely plays off well as my bias wrecked. He has wrecked me totally, outing all the other men out there to shame by his handsomeness. Sehun is legit talented, fight me if you disagree. He proved his worth in the ElyXiOn this year and his sinful body, hail Lord Sehun. You top, you sassy beast. I honestly am not able to digest the fact that this well build up sassy cutie is actually the maknae. I mean who would, where his puberty hit him so hard that the boy still grows handsome every year. I love you oh Sehun.
Sehun where does one begin... He's beautiful inside out. When he smiles the world seems to be a better place truly an angel from above. I honestly don't know how to react when I see sehun cause he's THAT Beautiful. A single glance at him and my brain is short circuiting what more if he shows that smile of his or that adorable laugh and all that unintentional aegyo when he's joking around with the hyungs. People fall for hun whether they want to or not that's a fact
Personally I think Sehun is the nicest maknae in the KPOP industry... He does everything his hyungs tell him to do, even if it is aegyo. He is also a very good dancer and it seems like he is kind of underrated as one because of Kai... not to blame him or anything... anyways I wish the best for the maknae of EXO! I am a major Korean fan of EXO and Sehun is my bias and I would like to say one last thing... "I love you EXO and wish the best for you in the future!
4
TAEMIN - Shinee

LOVE LOVE LOVE SHINee's Taemin, He is the whole package!
1. The Voice of angel, he's grown so much as a singer, his improvement is AMAZING! I'll be the first to admit it wasnt that great at first but I can't get enough of it now.
2. He is SIMPLY ADORABLE... Probably one of the cutest things you've ever seen. Angelic, innocent and pure! He is so funny!
3. He is GORGEOUS, let alone looks to kill that rival other members and other groups, he was voted most beautiful... And sat in first place, where all his competitors were girls...
4. DANCE MACHINE! Everyone knows the power of Taemin's Dancing he is truely a sight to be seen!
5. His hair should have its own fan club... Enough said!
~Taeminnah~ Noona loves you! *FIGHTING!
I love Taemin! Taemin's dancing and singing skills are AMAZING! He is so funny, he's got great outfits, his hair is always amazing, and he is very cute!
Taemin does not like many others...

He is gentle... No matter how they know he's only beginning to end... Go by himself!...

He makes people want to be protected...

Health is not good, but always working hard...

He does not have a nice smile as Minho... A healthy body as Jonghyun... An inspiring voice of Onew... Or tenderness of Key... But instead, he has his own strong steps... That's make everyone admires...

Yes! He is a voracious map... Naively exaggerated... Toys gentle misplaced... But I very love him, it's true!

"He can jump anywhere, a talented dancer

He is the most voracious of SHINee but still thin

Innocent smile he has shaken many noona but smile always go hand covering

Still sing but he is wise and talented students

As a dancer, but his acting in Tae Hee Ji Hye Kyo Hyun great

When first debuted, he was crying because miss his family, he lived very emotional

One more thing, he's cute maknae of ...more
I love EXO but I can't deny Taemin his rightful place. I may be new to K-Pop but I know quality music when I hear it and excellent dancing skills when I see them."Why SO Serious" introduced me officially to SHINee I thought Taemin's solo parts were captivating, I was quite surprised that in a recent interview he said he had been once tone deaf. I would've never knew. I loved their dancing in that video but, I of course sought after SHINee music and scared but I watched Lucifer. The video was like WOW! That's great dancing! I keep searching on YouTube for more of them and well I'm a fan of SHINee now true, but his skill's are elite and I'd pick Taemin over Kai and that's kind of a bitter confession
5
SEOHYUN - SNSD
She's beautiful, she can sing, she's innocent and hardworking!
She has a very strong character and is very disciplined.
Maknae, hwaiting &
She's so sweet and caring! And has an amazing voice just like kyuhyun! I think she is so adorable and nice! She's the kind of person I would want as my role model because she works hard!
I love the ultimate role model maknae more than any idol there is~! SHE'LL ALWAYS BE THE TOP FEMALE MAKNAE FOR ME~!
Seohyun is the epitome of a perfect maknae. The ideal manifestation of a perfectly flawless maknae in the K-Pop world, she displays an essence of innocence and purity as well as vitality while also maintaining a youthful appearance backed up by her mannerisms that distinguishes her from not only other maknaes but other individuals as well. Seohyun knows how to project this image the best out of all other K-Pop idols as it truly is the real her. Seohyun knows how to respect elders and best of all, herself; she does not allow boys, alcohol, money and or other temptations to lure her and lead her astray from her goals, she is extremely goal oriented and willful, standing up for what she believes is right. Because of all these reasons and more, Seo JooHyun deserves the right to be the 'Best Maknae'.
6
SUZY - Miss A
She Is GODESS OF BEAUTY
She is VERY KIND
She is POPULAR
She is VERY TALENTED
She is VERY CUTE and PRETTY
She is the BEST MAKNAE
She can do all ACTING, SINGING, DANCING
She is VERY POLITE
She is VERY HARDWORKING GIRL
She has ANGELIC, POWERFUL VOICE
But I don't know why many people hate her... Because of his popularity? Because their bias are not like that popular as suzy? TO ALL HATERS NO REASON TO HATE SUZY BECAUSE SHE IS ONLY DOING HER JOB... YES SHES POPULAR BECAUSE SHES VERY HARDWORKING..
Suzy is very beatiful and talented..
She very funny anymore.. Fighting
Adorable..
Extra talanted and beautyful
Nodody can compare to her natural beauty...
I CAN GO ON FOREVER TALKING ABOUT THIS PERFECT GIRL..BUT I WILL KEEP IT SHORT.
SHE IS THE PRETTIEST KPOP IDOL, SHE HAS A GREAT VOICE, SHE'S GREAT AT ACTING
SHE'S NOT LIKE OTHER GIRL IDOLS WHO ACT UP FOR THEMSELVES.
SHES LOVED BY EVERYONE AND WORKS SO HARD AT A YOUNG AGE
PEOPLE WHO HATES HER ARE JEALOUS..laugh out loud because THEIR BIAS IS NOT AS POPULAR AND NOT AS TALENTED AND NOT NATURALLY PRETTY LIKE HER. Laugh out loud.
7
Ren - Nu'est
Ren is the beast L.O. Λ. E always LOVE you Ren
NU'EST hasn't been getting as much love as a lot of other rookie groups, but I think they have done very well, first with their strong and powerful images in Face and Action, and later showcasing their cute and fun side in Not Over You and Sandy. Successful. Ren in particular has a unique and feminine image but maintains the signature NU'EST intensity in both his dancing and his vocals.
L.O. /. E Viet nam lun ủng hộ nu'est. Go Go 5ting
I'm L.O. /. E from Vietnam. And I love Nu'est so much! We always love you guys!
8
Henry Lau - Super Junior M
Henry from Super Junior is uber talented. He even got his own solo song "Trap" which he rightfully deserves. He's a great singer, a great dancer, an awesome instrumentalist and composer, he plays numerous instruments, specifically piano and violin, with which he is awesome. Not to mention that he speaks English, Korean, Mandarin Chinese, and Cantonese fluently, along with Japanese and some Thai. He is also kind, humble, and hot! Henry hwaiting!
He is just that great
His violin and piano skills :D
He's awesome
9
Luhan - EXO M

Lu Han is a Chinese singer and actor. He was a member, known as Luhan, of the South Korean-Chinese boy group EXO and its sub-group EXO-M, before leaving the group in October 2014.
Luhan is like an angel and he is really handsome
Luhan he is a very cute deer I love how he sings and he has a great voice I can't believe he is in number 37
I love you LUhan, He's Cute Po!
...he was in the hyung line when he was in EXO...
10
SEUNGRI - Big Bang
Seungri.
Even though he can be a little disrespectful sometimes towards his Hyungs, He always, no matter what, tries his best to support them and make them happy. He is strong, handsome, a amazing dancer, and probably the best maknae a kpop group could ever have.
Seungri is very funny and somehow always cheer up his hyungs. He is charismatic and very good handling variety programs. He also can managed Bigbang's schedule very well and also able to obtain CF by himself!
I really love Seungri..
He is so cute, very funny, and good with variety show
Hope he can be the best maknae, like his name
Seungri is so charismatic and engaging. His efforts to learn the language of wherever it is that Big Bang may be performing to be able to connect to his fans better is very noteworthy. His hard work and youthful charm makes him very endearing. Seeing all the hard work he puts into everything he is envolved with is absolutely inspiring and impressive. He doesn't take himself too seriously and yet takes his work very seriously. When the camera is rolling he speaks to his fans through the camera lens as if he is speaking to the face to face. He does not waste a second in assuring time spent tuning in is of the utmost entertainment value and leaves one craving more of whatever he is envolved with. He has such an infectious personality one cannot help but be drawn in. The sky is the limit for this maknae that even with a full schedule continues his educational endeavors at university and independently seeking knowledge especially that of languages.
The Contenders
11
Minho - SHINee
His smile! Voice, he can dance! Rap! EVERYTHING
Minho such a good. He is tall and good looking.. Ithink everyone will fal in love after see minho... I hope minho can be more talented at the next time
Dibidibidis my name is minhoe
He is so cute and so so handsome, sweet, cool and stylish he is the best that I ever seen♡♡♡☆☆
12
CHANGMIN - DBSK
Shim Changmin is unbelievably talented, vastly intelligent, uniquely attractive, & stupid tall. He has always been himself. Whether that's shy, embarrassed, pensive, sarcastic, stubborn or downright cold. He never tries to mask how he really feels in a situation. And yet he can remain respectful & professional.
All these other "Evil Maknaes, " a flavor that fans seem to enjoy the most, are just copies. Max was THE original Rebellious Youngster for his generation and beyond. He gave maknaes a voice to complain about their annoying group members in the safety of a crowded variety show. He gave them the right to stand a head taller than their hyungs & unnies. The right to say "NO" to aegyo & hyper active personalities. He gave a face to all the introverts, nerds, & cynics. Proving that folks like this aren't just bizarre side characters in a drama, but real people capable of achievement & admiration.
He is cute but, adorable, but so mature...
He is very tall than his hyungdeul, moreover with the all member of SM Town...

Rock it
Evil maknae, even thought he acts the way he acts with his hyungs we all know how much he loves them... But that doesn't change that he likes to tease them. Our lovly maknae, we love you
Let me tell you a few things that make Shim Changmin special. His crazy screams in DBSK songs will never be matched. His attitude towards his hyungs will never be matched. His extreme hard-work and toleration of certain people AHEM--yunho--COUGH will never be matched. His love for his fans, the love that he tries not to show but, you know, that definitely doesn't work, is yet another thing that will never be matched. If others try to match him, it's simply because they're a couple of copycats. Why? Because this guy is the maknae to end ALL maknaes. Word. - camry2000
13
Amber - f(x)
She's really great!
She can dance.
She can sing
She can rap.
She can dance.
She's perfect.
And her boyish look also adds to her charms.
Dude I love Amber. She makes me question my sexuality sometimes... Seriously though Amber is the bomb. Her interactions with Ailee and Eric Nam give me life. Her hair gives me life. Basically Amber gives me life.
I just love Amber, definitely because of her style and amazing personality.
I like Amber but she's not the youngest member of her group (the maknae) so she shouldn't be on this list.
14
Kim Hyung Jun - SS501
He is perfect, why?! Ok, he is a good dancer, one of the vocalist in the group, good rapper (for example listen to love ya), handsome (very much! I mean it!), cute & I love his facial expression (not only me, I've read a lot about his wonderful facial expression skill! If you want to see it, check his drama "Sunshine girl", he also write song! He is perfect! I know SS501 has wonderful Leader;but, I think if kim hyun joong wasn't leader(I repeat, cause I believe, he is wonderful & full of charisma;he is one & only leader)yes, if he was not leader then kim hyung jun(baby) should become the leader!
He is nickname is "baby" I know he is 24 years old & he isn't a baby anymore but still for tripleS & of course SS501 he is a forever "baby"!
But actually my reason for picking him as "TOP MAKNEA OF K-POP GROUPS" is that he is handsome (like others! ), he is a vocalist, a good rapper, handsome (oops, I've wrote it before!), cute & now he is showing us his wonderful acting skills; Isn't he perfect?!
The best personality that fits an ideal maknae... Cutie pie of the group, best fair milky skin, the cry baby, the playful monkey, angelic soothing voice, friendly personality, always asking for bobo(kiss) from his hyungs & try to give it to them as well, silly but cute acts during interviews/variety shows, humble & respect his seniors... I could go on with the list but for now... KIM HYUNG JUN is the TOP baby/maknae.. Baby Junnie fighting!
I can't describe how much we love him, Kim Hyung Jun of SS501... Is our forever Baby Magnae~ &
He's handsome, cool, and multi-talented Idol...
He's... Will be the youngest in SS501 forever, no one can replace him. &
Kim Hyung Jun... LOVE Ya! FIGHTING! We're always supporting you
15
Dongwoon - B2ST
Woonie he's the maknae but he looks like the oldest. He's also probably the most mature out of the BEAST boys
Maknaes are usually supposed to be cute and full of aegyo, but Dongwoon is manly and sexy
He can make every laugh and practice hard to be B2ST I LOVE YOU SON DONGWOON!
I love BEAST and I love DONGWOON very much...
Ah, I'm beauty from Vietnam. I dream that one day there will be Beautiful Show in Vietnam!
I love them so much, can not say enough in words...
Dongwoon is super talented, funny, entertaining, sweet and has a great personality. His voice is so distinct and full and not everyone realized what an amazing singer he is because he is in the same group as Yoseob. But I can tell he really looks up to his hyungs. His piano playing skills are amazing and he may not be the best dancer of the group, but who needs to dance when you can belt like him! Dongwoon is also one of the most handsome people I have ever laid eyes on. He is sweet to fans, always accepting their gifts and letters at the airport, and he is caring and... I just love him. Dongwoon is amazing.
16
MINZY - 2NE1
Minzy is the best dancer and a great singer
She is 2ne1's member
She can dance better than normal boy dancers
She can sing well
She had really beautiful voice
My choice is MINZY

Minzy the Best Dancer evarr.. Next to taemin I really love minzy yeah yea
Minzy should be at least in top 10 because... Man this girl is awesome. She is the main dancer in 2NE1 and of course she can dance in the same level as maybe GG Hyoyeon... Then she can rap and sings. She can sing very well for a dancer because her voice is stable. She has so many talents from painting, play piano and she is more than triple thread...
SHE'S THE BEST! She has a soulful voice and original dance moves even though she's still so young... GO MINZY!
17
CHANSUNG - 2PM
He is a really strong and athletic man who is not only funny but also really cute and approachable. You should watch some 2pm variety shows such as wild bunny and 2PM SHOW to see how awesome he is!
Chansung is such a sweetheart. He is kind, follows his hyungs well and has a really good sense of humor. Plus his talents are under appreciated! Not everyone knows what a great dancer he is because he is outshone by Wooyoung and Junho and he can sing and rap, too. He is derpy and fail a lot of times but Chansung has such a great and caring personality. Really, really a sweetheart.
He is very cute maknae! Take care his group and his hyoung. His eyes are very attractive for me!
He is a joker and kid! He is very really cute
every time I saw him I was feeling good humor and dote hehe.
He make me smile every time, I really love him
18
Mark Tuan - Got7
Why Mark is here? He's not the maknae lol, Yugyeom was the maknae of the group
True he really looks cute shy and even fragile well til he speak
His voice his style! Nice funny and HANDSOME
Mark is the Oldest in group. How can he be in the maknae's category. Just telling the truth. Truthfully, I'm an I got7 but Mark should not be here.
19
Zelo - B.A.P

Choi Jun-hong better known by his stage name Zelo, is a South Korean rapper, dancer, singer and beatboxer.
Cute, lovely, cool, handsome, adorable,... And more beautiful words are all yours
all of these words are being just for you... Baby Joonhong
Totomato! Lovely magnae, he is Cute, handsome, tall, whan he's rapping and dancing that make every noona fans want to faint for sure!
Does anyone ever wonder exactly HOW this shy, let-the-hyungs-do-the-talking maknae could turn into a such a fiery, badass rapper on stage? This is what's so unique about him! His talent is simply undeniable, and the most important thing is, he's got style. I have been a fan of B.A.P for more than a year, and this is because I fell in love with the fact that they amaze me not because of their looks, but of their talent and music! I am proud of Zelo and B.A.P, and it seems only yesterday that they were still promoting Warrior and now they've all grown up and becoming worldwide. Baby, forever.
Zelo is really really cute and handsome. I mean, even if its the first time you get to see him I'm sure that you'd fall for him. He has really good skills in rapping, dancing, and singing. He has this charm that you really can't resist...
For me, Zelo is "THE BEST MAKNAE EVER! "
20
Krystal - f(x)
She's can singing, dancing, acting, skating, rapping, her English skil is so good, and she's good at sport
Most gourgeous girl in the kpop industry and I like her character different from others.
She's so pretty and she sings everyone thinks that she is only popular because she is Jessica's little sister but it's obvious that she can create her own look instead following her sisters.
I just like her personality. The way she looks so serious on stage and in variety shows she looks so adorable, shy and cute. Great body, nice voice and dancing, lovely English accent!
21
Dongho - U-Kiss
UKiss is a very handsome group w/ a cute, handsome, Talented magknae
%Dongho is the cutest maknae I ever seen in my life
He have a cute eyesmile Super cute aegyo its true he do many aegyo in many variety show and he is the most active member of UKiss not only aegyo he can do he can rap, sing, play baseball, play piano, play table tennis, play drum, play soccer and many more and he is only 17 years old and his birthday is June 29,1994 too young but have many talent and when UKiss debut he is only 14 years old...
And that's why We KissMe Is Very proud in Our maknae

Dongho is the most hard working in the group. He has appeared on a lot of T.V. shows since the group has start in 2008 and has not stop working hard. Dongho has also develop as a singer and rapper of u-kiss since his debut. To achieve what he has has shown what this young man has become.
Without him UKiss would be not UKiss. He belongs to them and makes the group complete with his manner and charisma. That's why all KissMe's love him
Dong ho our awesome maknae is so funny, pretty, talent, and not a stuck up boy he can steal the womans heart with his personality that make him precious he should win this DONGHO
22
G-Dragon - Big Bang
He is a very, very intelligent young man. he has a great business and artistic sense. He is handsome and real, he doesn't pretend to be anyone but himself. He is BigBang!
His style voice fashion He's him self. He is everything a girl would look for
He is creative and good
Looking.
He's not the Maknae though... - RockysThighs
23
MIR - MBLAQ
Respectful with his hyungs, handsome, excellent rap singer and really, really funny! The perfect maknae's personality and looks!

His really cute and handsome, I love his dorkiness. When you listen his rap parts there are really amazing. He loves his hyungs and he seems real, he has a great personality.
Perhaps one of the most adorable maknaes out there. From his 9 mountains to his farming skills, the boy is very odd and entertaining. Hwaiting Mir! ~
So let's talk about Mir... One day MBLAQ got a new house. Perfectly acceptable English sentence. Many Many happy! Wow! Wonderful! Great!
24
Jiyeon - T-ara
Jiyeon! She very very interest, can do different art, so smart, more beautiful specially her eyes n nose, I don no how can I stop like her? I like her that I never like someone (star) before. She is my first star in my heart.
Jiyeon is the beautiful girl and she is always in my heart
Although jiyeon are no longer the youngest of the t-ara, but jiyeon are very talented and beautiful... If the t-ara not add new members, you are forever the youngest of the beautiful talent worth love the t-ara
.. Those who love her, please vote.. Here is your gift for her youngest darling of t-a - phu01b0u01a1ngtru1ea7n
Very beautiful and cute at the same time.
Very talented.. Sharp and athletic... I think she should be at least on the top 10.. Geez.. I will love her and T-ARA forever no matter what happen! Queen's fighting!
25
Tao - EXO-M
Tao is really funny. And he's good at rapping and fighting. He has a kind heart too.
He has eyes very beautiful
Tao is the best panda in this world! And even if he doesn't look cute at first sight, you will grow to loe him if you give him a chance
Tao is hands down my ultimate bias. He's so kind (as showcased in Exo's Showtime), he's not afraid to let out his feelings and cry (can I just add that I think it is so attractive when guys aren't afraid to cry), he's so different offstage (he's scared of ghosts lol), he's dedicated and hardworking, he's hilarious, he makes dark circles work, he's a sexy panda, he's amazing at rapping, his laugh ( I can't even describe it), he can pull off any hairstyle, he's got a great sense of style, he's gorgeous, he does WUSHU and can flip, the list goes on... But Tao is so underrated. He's always the last favorite member on other peoples' lists but he'll always be no. 1 in my heart!
PSearch List