Top Ten Most Underrated NHL Hockey Teams
booklover1
The Top Ten
1
Calgary Flames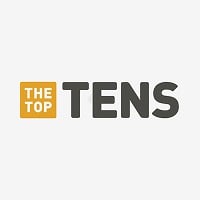 The Calgary Flames are a professional ice hockey team based in Calgary, Alberta, Canada. The Flames are members of the Pacific Division of the Western Conference of the National Hockey League.
The Calgary Flames are not terrible. Yes, they won a cup. They made 3 Stanley Cup finals appearances, the most recent being in 2004, and they would have won if the refs were not terrible in Game 6. The Flames made back to back playoff appearances after 2004, and then stopped. In 2015, the Flames made it past the Canucks and surprised everyone. Sure they did terrible in the 2017 playoffs. The Flames need a better goalie that can stay good for a long time, and if they do, they will be destined to make lots of playoff appearances.
They're optimistic players with a sense of passion and sportsmanship when they play. They may not be the best team, but they never give up no matter what. They are like plants. Sometimes, the weather is nice and they grow tall, while some days the weather ruins them and leaves them with not much chance. But even after all that, they never say die, they stay positive and persists. They may have been eliminated fom the playoffs this year, but their spirit will remain. - A Passionate Calgary Flames Fan
They won a cup. In 2015 they surpiresed everyone. They will be champions in the 2020s. In the mean time they will still be contenders for the cup. They won in 1989 after Gretzky was traded to LA.
They aren't moving to seattle
V 13 Comments
2
New Jersey Devils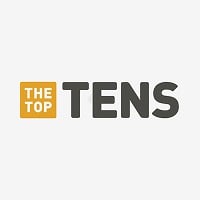 Sure their players are amazing but let's not overlook their discipline! They have amazing control and are a blast to watch!
Everyone says they only did good because of Brodeur, but no man could win the cup all by himself. - booklover1
I don't know
I heard they might let go travis zajac 33 year old haven't score any goal last year and this year. brain boyle yeah awesome player go boyle yeah!
V 1 Comment
3
New York Islanders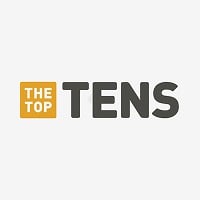 No one ever suspects the islanders to do well but they have been shocking everyone. From making it past the first round this year to getting 2 100 point seasons 2 years in a row the isles are doing pretty good.
That's because they are not good anymore. The need to stay on there island and isolate themselves.
Definitely the Islanders of the 80's - they won 4 in a row, and got to the final the year after and the semi's the year before, no other team has done this
4 cups suck it
V 7 Comments
4
St. Louis Blues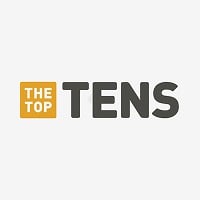 The St. Louis Blues are a professional ice hockey team in St. Louis, Missouri. They are members of the Central Division of the Western Conference of the National Hockey League.
With the change of coaches, the Blues have brought up their game and have the ability to make it to the playoffs. Once there, they will take off and prove how great they truly are.
They get to the playoffs nearly every year, they just have to face all of the best teams of that year, and eventually get knocked out of the competition, but we'll get 'em this year, lets go blues!
They suck but they are actually overrated too they lost to Minnesota who get swept by Chicago. They are good in the regular season though.
We only need a stinkin cup!
V 4 Comments
5
Quebec Nordiques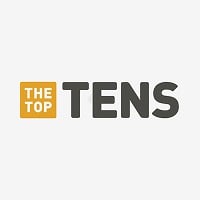 It's a crime that they stole this team from Quebec City. The Montreal -Quebec rivalry was the best in the league.
They should win the stanley cup the next year they leave in quebec, not in avalanche!
Hope fully they come back. How sick would that be.
Go Nordiques
V 6 Comments
6
Colorado Avalanche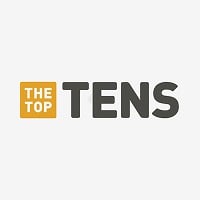 Everyone talks about how they're doing now instead of how they did back then. - booklover1
Won 2 stanley cups people give them respect
Patrick Roy is the greatest Goaltender ever. A great team with 2 cups under their bely
7
Ottawa Senators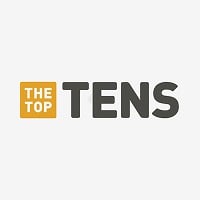 They almost always make the playoffs (50/50 since 00's), and they always seem to be "Defying the odds" and are considered "The Underdogs". Maybe they're actually just a good hockey club that doesn't get their dues? - Xean45
They are good but underrated and unloved
They're amazing
8
San Jose Sharks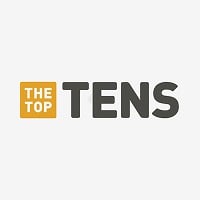 The San Jose Sharks are a professional ice hockey team based in San Jose, California. They are members of the Pacific Division of the Western Conference of the National Hockey League.
They've had some good players in the past, and still do. Cup contender, no. Playoff team? I think so.
They have won the presidents trophy but have never won the stanley cup and Is truly better than the Ducks - CoolCat999
Have real nice colors sure they haven't won a stanley cup once but they have/had pretty good players
This team is underrated
V 1 Comment
9
Columbus Blue Jackets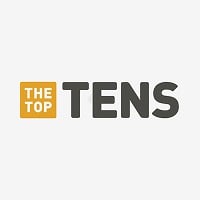 They are facing injuries so they just can't be good! Give em a chance!
The blue jackets are going to surprise the nhl
10
Winnipeg Jets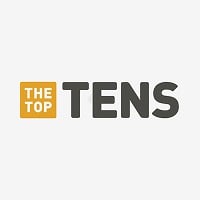 The Winnipeg Jets are a professional ice hockey team based in Winnipeg, Manitoba. They are members of the Central Division of the Western Conference of the National Hockey League.
Playoffs this year, not likely. But I would expect to see them start making the playoffs regularly in the next few years. They've got everything it takes (almost) A crazy fanbase, talented roster, and a good coach. As for the roster, these guys are really good, they just need someone to help solidify their teamwork. I thought they would be a playoff team at the beginning. I was most likely wrong, but good future for whiteout in Winnipeg I think.
Sure they got swept, but mostly due to inexperience. Now they have experience, and some very dangerous forwards. Also one of the strongest fan bases in the league. These are true fans, not bandwagoners. They have true potential, and don't fool yourself. They are a true threat. Expect to see them in round two or better next season. Round two at the very least. I should probably mention that this is coming from a Rangers fan.
Not only are they underrated, but also a very skilled team. These guys are really fun to watch, and are on track for post season (at least right now). They'll upset some other organization bigtime. Although I'm not a jets fan, I look forward to seeing them in the postseason again, if they make it
Not to mention Bettman tried to get rid of them.
V 6 Comments
The Newcomers
?
Vegas Golden Knights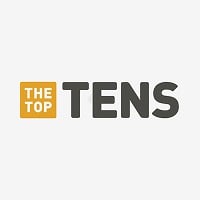 Go #31
The Contenders
11
Tampa Bay Lightning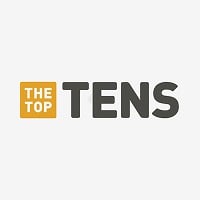 Great team but very underrated
They have mvery much skill, but there just not the type of team who would win the cup!
SO GOOD! beat the penguins once 7-1
Yes
12
Vancouver Canucks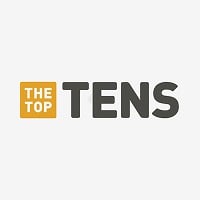 The Vancouver Canucks are an ice hockey team based in Vancouver, British Columbia. They are members of the Pacific Division of the Western Conference of the National Hockey League.
I think this team is overrated because of the Sedins. Especially in 2011
2011 was a lucky year then 2012 came
Very underrated. Go Canucks Go/ - PizzaGuy
I agree they are good but are they really undderrated? Everyone knows they are a good team.
13
Edmonton Oilers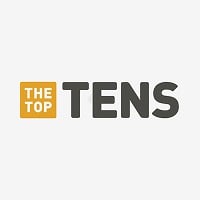 The Edmonton Oilers are a professional ice hockey team based in Edmonton, Alberta. They are members of the Pacific Division of the Western Conference of the National Hockey League.
I'm not a crazy hockey fan and all but I like the Oilers and some people think if we don't have messier or Gretzky were just utter trash but we have a lot of good players and I think they need to develop in to the team and when they do we will win the Stanley cup for sure.
All that is needed for this team's success is a good goalie, and they just picked up cam talbot who had a fantastic season
You serious they had Gretzky
I think the oilers should be number 1
V 2 Comments
14
New York Rangers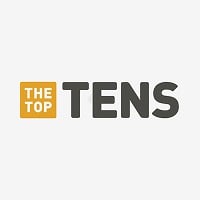 Sure, they were one of the worst of the original 6, but they had plenty of amazing players. - booklover1
The Rangers made one of the greatest sports comebacks of all time. They also have the best players and goalies, and have recently made it to the Cup (2014). The Idlanders haven't made it since the early 1980s
15
Carolina Hurricanes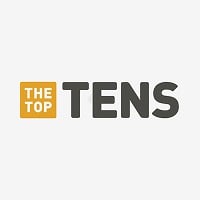 The Carolina Hurricanes are a professional ice hockey team based in Raleigh, North Carolina. They are members of the Metropolitan Division of the Eastern Conference of the National Hockey League.
They are an extremely talented group. With the Staal brothers, and Jeff Skinner. Not to mention the recent signing of Eddie Lack. Even historically they're underrated. They don't make it a lot, but when they do they go far. And still they get jack squat. Even when they won the cup, no one except canes fans cared
16
Nashville Predators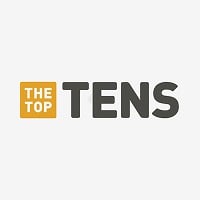 The Nashville Predators are a professional ice hockey team based in Nashville, Tennessee. They are members of the Central Division of the Western Conference of the National Hockey League.
No one thinks of them they are up there to they have made the playoffs 9 out of there 17 seasons. They hold the record for best expansion team out of the gate. Also there fan base is huge in Nashville and could rival some of the great fanbases
I LOVE THEM
Nashville is very underrated. I mean they have some great players and an amazing goalie. They beat Anahiem, one of the strongest teams in the league and they nearly beat San Josè. Nashville is a team that has very few fans compared to Chicago, probably because they have never won a cup. I hope to see them win one in the future.
17
Arizona Coyotes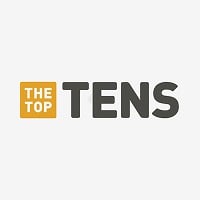 The Arizona Coyotes are a professional ice hockey team based in the Phoenix suburb of Glendale, Arizona.
Everybody says:,Arizona and hockey, Really? They haven't got any fans and they have bad players." But I still hope that they'll surprise. I love every teams in Arizona. Go coyotes.
18
Washington Capitals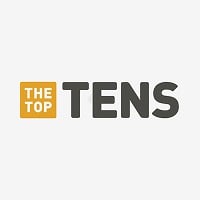 Ovis a legend
How is this last on the list behind the Kings, Leafs, and Habs?

😐 - GrapeJuiceK
19
Anaheim Ducks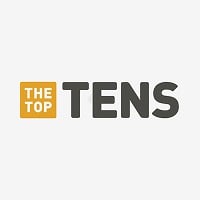 20
Hartford Whalers
When they were in Hartford, they were at least good enough to make the playoffs (in the 80s). They had Ron Francis. Please give these guys their team back.
They were able to make the playoffs. That's about it.
Wenthe to the finals, and won a cup in carolina. That's something, right?
BAdd New Item
Recommended Lists
Related Lists

Top Ten Coolest NHL Hockey Team Names
Top Ten NHL Hockey Names Someone Should Have Thought of for a Team
Hockey Players You Wouldn't Believe Were In the Top 100 Most Points In the NHL by November 26th, 2010

Best NHL Hockey Fans
List Stats
400 votes
27 listings
6 years, 346 days old

Top Remixes (5)

1. Quebec Nordiques
2. Columbus Blue Jackets
3. Calgary Flames
Mike bossy

1. Colorado Avalanche
2. Tampa Bay Lightning
3. Columbus Blue Jackets
CoolCat999

1. Vancouver Canucks
2. Edmonton Oilers
3. St. Louis Blues
ILuvTopTens
View All 5
Posts
Error Reporting
See a factual error in these listings? Report it
here
.