Top 10 Patient Financing Companies
Here is a list of Top 10 patient financing companies. Once you read about them, then only you will comprehend their features & benefits you get when you enroll. Basically this helps you in decising which one should you choose and why. Let's see what do they have in store for you.

The Top Ten

1 PrimaHealth Credit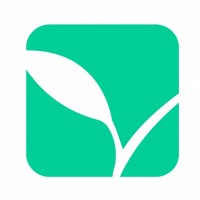 As former owners and operators of healthcare practices, PrimaHealth Credit's team had seen first-hand how patients were struggling to pay for out-of-pocket expenses, particularly the credit-challenged and underbanked consumers. Their vision is to help more patients access the healthcare they need by offering affordable monthly payment options. They are focused on those who need financing the most!
PrimaHealth Credit is a patient finance company that empowers healthcare providers to offer alternative payment solutions at the point of care. Our proprietary platform enables patients – even those with credit challenges – to pay for out-of-pocket healthcare expenses with affordable monthly payments, while helping healthcare providers solve the challenges of determining a patient's ability to pay, collecting recurring payments, and managing accounts receivable.
Awesome and affordable monthly payment solution. The only financing company that I know how that is helping those with credit challenges.
Easy to apply, mobile-friendly, really simple and affordable payment plans.
Visit Website
2
Denefits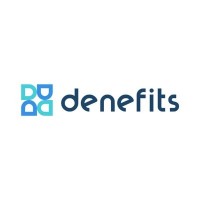 Denefits helps healthcare providers retain patients by instantly approving financing for their patients. With Denefits, your patients can get dental financing for all types of dental procedures. Moreover, there are no credit checks. Whether patients have a good credit score or a bad one, it simply does not matter.

Secondly, patients can get financing for n number of treatments using just one Denefits account. You do not need to enroll patients to different contracts for different treatments. With just one contract, you can sign in the patients for more than one dental treatment, if required.
Thirdly, The interest rates are low and you can choose the duration in which you wish to repay the sum comfortably. There are no financially dangerous "promotional" loan offers such as deferred interest.
Denefits is amazing. They have helped my practice accept patients who could not be accepted before. The software, the customer service and the no credit check financing is definitely as good as it gets.
At first I was hesitant on if my practice should use Denefits but when I heard that patients were instantly approved and there was not credit checks that hooked me in because that could help out my patients.
The perfect solution for any practice needing a financing option for patients.
Visit Website
3
Care Credit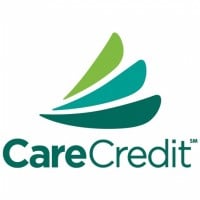 They do something very simple at CareCredit: they help people get the care they want for themselves and their families.
And, for them, that's very important. Together, with 200,000 health-focused provider and retail locations, they're helping people access care.
Thousands of times each day, people are using their CareCredit health, wellness and beauty credit card to have important dental work done, be fitted with new hearing aids, have vision or cosmetic procedures, and get care for a beloved family pet.
Visit Website
4
Prosper Healthcare Lending
Prosper Healthcare Lending is a patient financing marketplace company headquartered in Salt Lake City, Utah at the heart of the "Silicon Slopes". They sit at the intersection of the healthcare, technology, and financial services markets and they are using technology to bring innovative financial services solutions to a massive healthcare problem. Their patient financing platform allows healthcare providers nationwide to help Make Healthcare Affordable™ for patients every day by referring patients with good credit to affordable installment loans offered through Prosper.
5
ClearGage
ClearGage offers healthcare providers the ability to present customized financing options to their patients. Their proprietary technology and financial services address the realities of the new healthcare paradigm. Simply put, they treat patients as "consumers." Leverage the flexibility of their technology to determine the financing terms optimal for your practice and your patients. CLearGage patient financing solutions and customized workflows improve adoption at every patient touchpoint, increase patient satisfaction, ensure compliance and drive ROI to your bottom line.
ClearGage offers Patient Financing options with an 100% approval rate of all patients. This gives your practice the ability to offer your patients a payment plan that fits within their budget. They are an excellent addition to any Primary Marketplace Lending option that you are using now
Both bubprime and in-house solutions. Flexibility and options that increase the bottom line
6
PatientFi
They offer fair credit terms and I was approved instantly. Also easy to reach their customer support staff if something comes up.
PatientFi is a win win, great for patients and great for practices! This is the ONLY way I would every finance a procedure.
Check out this new patient financing company
Should be #1- great company, hands-on, very helpful
7
Lending Club
When patients need a simple and more affordable way to pay for the care you prescribe, Lending Club can help. Unlike other plans, applicants will see all amounts, monthly payments, and interest rates they qualify for, with no impact to their credit until they select a plan and move forward.
Their approval rates and practice fees are highly competitive. And the application process is fast and easy, so your patients will have the funding needed for optimal care. Best of all, your practice can focus on what you do best: care for patients.
8
SimpleSelect
I am a big fan of their true 0% loan offers. I'm not one to make late payments but there is piece of mind knowing there isn't a default interest on their loans.
SimpleSelect allows patients to borrow with confidence. Their "gotcha-free" loan platform helps patients make easier and smarter financial choices. This saves the patient and the practice thousands in unnecessary interest and fees. A SimpleSelect loan is NOT A CREDIT CARD and has no financially dangerous "promotional" loan offers such as deferred interest. Their interest rates are fixed and never change. Patients with SimpleSelect Zero™ loans pay no interest…EVER!
9
Wells Fargo Health Advantage®
Offered by a stable and experienced company, the Wells Fargo Health Advantage credit card program offers a comprehensive range of financing options. That means your patients have the flexibility to receive general or more complex dentistry work now and pay over time with financing. With competitive provider rates, efficient online tools, and a competitive Annual Percentage Rate (APR), your dental practice can focus on providing dental care to your patients while building your practice.
Your patients can use the Wells Fargo Health Advantage credit card program for many of their or their family members' dental care needs.
10
Curae
Providing patients and providers with simple and smart patient financing. Leveraging technology allows you to receive financing within seconds.
Non-recourse patient financing. Simple application. Decision in minutes.
User-friendly portal and automated payments all in the palm of your hands.
Easy to apply. Highly recommended.
The Contenders
11
Advance Care
Advance Care has been a leading provider of patient financing solutions since 2008. They have worked diligently to provide patients the most affordable options to finance their procedures or treatment plans. Their programs provide affordable monthly payments with flexible terms.
Whether you choose to use your card for cosmetic surgery, dentistry, orthodontics, chiropractic care, weight loss or hair restoration, the Advance Care combines interest free financing with the flexibility you want.
12 iCare Financial
13
CarePayment
CarePayment is a great solution that my local hospital offers its patients. it is an interest free option, never any interest, and very flexible and easy for the patient to use. The people that work for CarePayment are so polite and helpful every time I call in to make a payment. I love Carepayment and the fact that my hospital offers it as a payment option.
14
CareCentric360
Wow! It was fast and Easy to apply for a patient finance loan with CareCentric 360 and their CareCentric Pay tool.

Easy application process. And their sincerely amazing Customer Care agent (Natalie) helped me when I had a question about my medical Bill's.

Their patient portal is the best I have ever used! Everything in one spot. Great mobile app too!

Thank you CareCentric 360! Yo7 helped my husband and I tremendously!
I worked with CareCentric360 for the roll out of our patient finance program across a large multistate orthodontia and dental conglomerate. They exceeded all of our expectations. At the end of the day it comes down to people when doing business with a patient finance company partner, and the people at carecentric360 are world class professionals.
15 Ajeva
16
Liquid Lending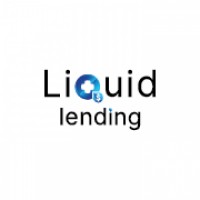 17 Alphaeon Credit
18 Red Apple Capital, LLC
BAdd New Item