Top 10 Hottest Guys In the WWE
The Top Ten
1
Roman Reigns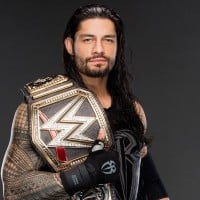 Leati Joseph "Joe" Anoa'i (Roman Reigns) was born on May 25, 1985. He is an American professional wrestler and former professional Canadian football player. He is currently signed to WWE, where he performs under ring name Roman Reigns. His finishing move is Spear and Moment of Silence. His signature move is Superman Punch. He is better known as the Powerhouse. He has won 2 WWE titles, one tag team championship as "the shield", the 2015 Royal Rumble and is a 7 time Slammy Awards winner. His Main Evented Wrestlemania for 3 years in a row since coming on the scene in WWE, and he is often considered to be the most hated babyface of all time.
Hottest man on Earth, not just WWE. Tall, dark and handsome. Sexy thick body, gorgeous eyes, badass tattoos, beautifully full lips and perfect hair. His voice is deep and sexy. It helps he's a nice, humble yet badass man too. Perfect. He should be WWE World Heavyweight Champion. I love Roman Reigns so much!
I don't think there's any specimen that's more perfect than Roman Reigns. Not only does he have the obviously great physique and, well, everything else, but he's all incredibly humble, soft-spoken, and a complete gentleman.
Not only is he the hottest, but he is also my absolute favourite wrestler, along with cesaro and sin cara. I'm also impressed that he can provide so well for his family, and loves his wife and daughter so much.
He is the best an in the WWE and he's not just hot he is the best wrestler too and my hero. I love. Roman reigns more than anything.
2
John Cena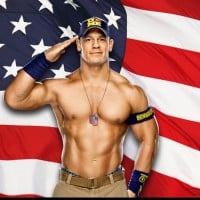 John Felix Anthony Cena Jr. (/ˈsiːnə/; born April 23, 1977) is an American professional wrestler, rapper, actor, and reality television show host signed to WWE, where he is assigned to the SmackDown brand. ...read more.
By far Cena is THE hottest man in wwe! The dimples, the body, the charities he's involved in, all make him the sexiest!
He's literally a sweetheart and the best in wwe. He is the GOAT of wwe and the face of wwe.
Childhood hero
Sad to see him getting defeated by Roman in SummerSlam.
He is handsome. he is best player for all time I hate roman roman is a losser player for all time and I love john cena.
3
Randy Orton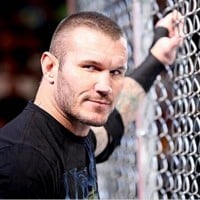 Randal Keith "Randy" Orton is an American professional wrestler and actor who is signed with WWE, where he is a member of the SmackDown brand. He is a 12-time world champion, having held the WWE World Championship eight times and the World Heavyweight Championship four times.
I think this man just gets more handsome with age. Back when he first debuted, sure, he was attractive - but I feel like the beard and the additional tattoos that he has also makes him incredibly more attractive. Not to mention...he's a frickin' beast in the ring and no wonder he's one of the biggest stars in professional wrestling.
Randy Orton is my favourite WWE superstar whose cool sexy body makes him perfect than anyone else in wwe. He is known as the viper Apex predator legend killer whatever it is but the three dangerous letters of WWE are R. K. O
The guy is just so beautiful. Without a doubt has the sexiest tattoos, the strongest muscles, and a perfect face with incredible eyes and lips. He is the most perfect man in the world.
Randy Orton is the hottest ever male wrestler of the wwe, his hot body and manliness makes every woman get attracted on him, he is also a great wrestler.
4
Dean Ambrose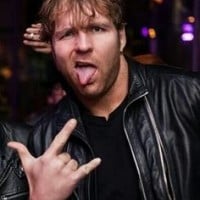 Jonathan "Jon" Good is an American professional wrestler and actor, signed to All Elite Wrestling (AEW) under the ring name Jon Moxley. He also makes appearances for New Japan Pro-Wrestling, where he won the IWGP United States Championship. He previously worked for WWE under the ring name Dean Ambrose, where he is a former WWE Champion, United States Champion, Intercontinental Champion and Raw Tag Team Champion.
There's something insanely attractive about a guy that puts himself through so much wear and tear for a living, but not only that, but he has a voice that's to die for. It's the right amount of raspy and calm, even when his persona is anything but, and I honestly feel like he would give the best hugs (I mean, look at those arms!).
He got a cute blue eyes, how he talk, how he walk, how he look at his fans just can make you crazy in one sec! He should be the most crazy-handsome guy on the earth! I know god must be showing off when create dean♡ you just can see him smile thousand time without boring! And his dimples just can make you die!?!
There is nothing that I can find wrong with him! This is the kind of guy that makes a girl watch wrestling! He is literally the only wrestler I watch! Plus he's smokin!
His mic skills are off the charts and his character is brilliant. So psychotically unstable that it's actually really hot. Oh, and have you seen his arms?!
5
TJ Perkins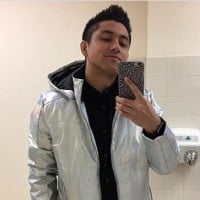 Theodore James "T.J." Perkins (born September 3, 1984) is an American professional wrestler currently signed to WWE, performing on the Raw brand where he was a former and the inaugural WWE Cruiserweight Champion under the abbreviation TJP.
This sexy bad boy is so pretty and good looking. but he should wear those pants more like trunks or something like Jason jordan right now
Tj Perkins is hot
Come on really you wouldn't think I wouldn't vote of this come on
6
Cody Rhodes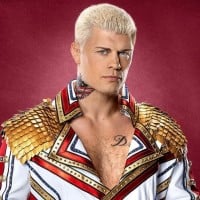 Cody Garrett Runnels Rhodes is an American professional wrestler and actor. He is currently signed to WWE. Rhodes is also known for his time in All Elite Wrestling, where he served as an executive vice president and was the inaugural AEW TNT Champion.
7
Finn Balor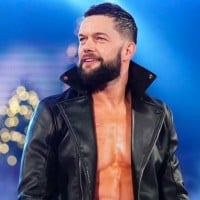 Fergal Devitt is an Irish professional wrestler signed to WWE, where he performs on the Smackdown brand under the ring name Finn Bálor. He is a two-time NXT Champion and the first person to hold it more than once. He is also the first Universal Champion.
Ok, there are few words to describe the pure handsome man. He is just so cute in his own way. I swear I believe that It is his drooling hot physice or his crushing hard Irish accent. This man amazes me both inside the ring and outside of the ring. There is nothing more to be said, this man is freakishly hot
Finn Balor is just all around adorable, which I think has a lot to do with his Irish accent and those laugh lines around his eyes when he smiles. Not to drone on about this guy, but Finn's body is like a work of art!
Why is he not number 1? what is there not to like? Also just me or is it all the hot ones are Irish? *cough*Drew
So hot, especially with his leather jacket. His Irish voice is cute too.
8
Chris Jericho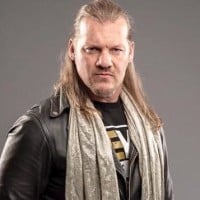 Christopher Keith Irvine, better known by the ring name Chris Jericho, is a Canadian-American professional wrestler, musician, media personality, actor, author, and businessman, currently signed to AEW.
He is best in the world
9
Evan Bourne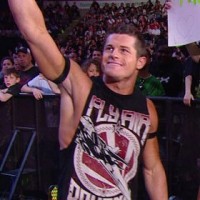 Matthew Joseph Korklan, also known by the ring name Matt Sydal, is an American professional wrestler currently signed to Impact Wrestling, where he is a former Impact Grand Champion and the current Impact X Division champion in his first reign. He is best known for his time in WWE under the ring name Evan Bourne.
He is so dreamy
10
Christian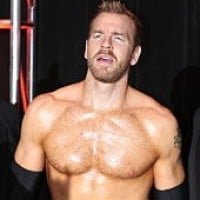 Seems like such a good dude. Makes him sexy.
He should be in top ten
The Contenders
11
Seth Rollins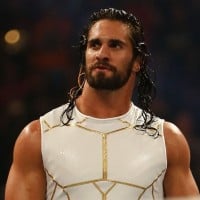 Colby Lopez is an American professional wrestler and actor who is signed to WWE under the ring name Seth Rollins. He is the Current Intercontinental Champion.
I don't know what it is about this dude, maybe it's the CrossFit, but this man is a literal GOD with his face and his abs and those arms...Like, damn. Must be nice to be Becky Lynch. Lord knows I'd never score a man that fine.
There is nothing better to see a maniac willing to do anything. But it is another thing to see a hot one in motion. I wanna say that all his life he has been just the dream boy, but I wanna say that his best look was in 2014. I can't find the words to describe how hot he is. I have a thing for men with long hair so he fits right in his alley.
Hottest man ever in WWE! The smile, the attitude, the facial hair, chest, legs, butt - everything about him is perfect
He is the hottest WWE Superstar! Look at his face in his beautiful eyes and his sexy body,
12
The Rock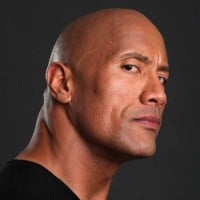 Dwayne Douglas Johnson, also known by his ring name The Rock, is an American and Canadian actor, producer and semi-retired professional wrestler, signed with WWE.
He is so hot and talented. He is a nice guy. He's so funny and manly. No one can beat him because he is THE ROCK!
Ugh I have a thing for big hunky Samoan men. Crush me!
The Rock has just the perfect face and stuff.
He has a nice build and lifestyle.
13
John Morrison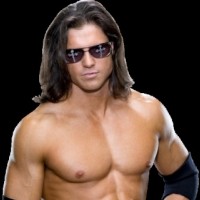 John Randall Hennigan is an American professional wrestler and actor, who is best known for his time in WWE where he performed under the ring name John Morrison. He was released from WWE in November 2021.
John Morrison is a gourgeous man. He's hot sexy and cute all at the same time. He's extremely talented, charming, and he's a really nice guy! John Morrison is always #1 to me.
I always thought he was hot since the first time I saw him.
How the hell isn't John Morrison #1?
He has good body. He is so hot
14
The Miz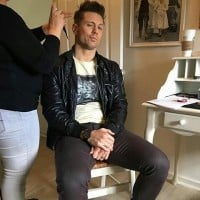 Michael Gregory "Mike" Mizanin is an American professional wrestler, reality television star, and actor. He is signed to WWE, where he performs on the SmackDown Live brand under the ring name The Miz.
I love the Miz he is so HOT I wish he was my husband!
Miz is so ugly he should be at #?
by the way he should not even be on the hottie list
The Miz is just cute!
I came to the miz yeah there's a price to pay time for you to get down on your knees
15
Dolph Ziggler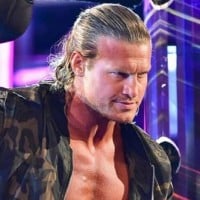 Nicholas Theodore "Nick" Nemeth, best known by the ring name Dolph Ziggler, is an American professional wrestler, stand-up comedian, and actor.
In what world is Dolph below the miz. Come-on people give Dolph some love.
He is so hot and it's hard to resist! I wish he was my husband!
Dolph Ziggler is a good wrestler. Yes, indeed... we like him.
I think he should be number 1 I love him!
16
Batista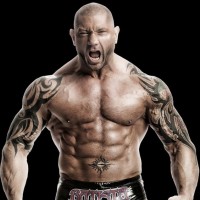 David Michael "Dave" Bautista Jr. is an American actor and former professional mixed martial artist and professional wrestler.
Batista is always serious in the ring, that's what fans love about him. He is an amazing actor and has an impressive body, but I am not thirsty you guys, jeez.
Cena reigns hhh Orton they look like baby boys but Batista looks like an ass kicker! deal with it!
Batista has a tough tight face with a classy haircut...his smile is so cute
Just so creamy
17
CM Punk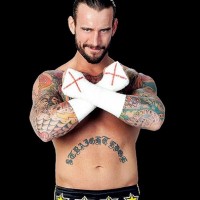 Phillip Jack "Phil" Brooks, also known by the ring name CM Punk, is an American comic book writer, actor, upcoming mixed martial artist and retired professional wrestler who is signed with the Ultimate Fighting Championship. He is best known for his career In World Wrestling Entertainment. He had multiple title reigns over multiple titles. While he was in the WWE, he was the leader of the New Nexus. His finishing maneuvers were the Go To Sleep (GTS) and the Anaconda Vise, many of his other moves were bulldogs, shining wizards, etc.
18
Edge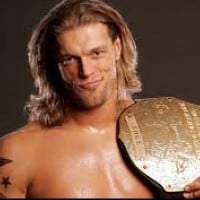 Adam Joseph Copeland is a Canadian actor and professional wrestler. He is currently signed to WWE, where he performs on the Smackdown brand under the ring name Edge.
He is very cute, but we all know he is married to Beth Phoenix. I am a huge fan of his spear, and he has been wrestling for a long time.
I think edge must be in Top ten...He is not only hot,He's the Underrated Superstar...Plus, he's the Rated "R" superstar and Sexier &, Hotter than many other Superstars
Charming, attractive man.
Edge is the best he is my favourite wrestler in WWE
Love you edge 3million
19
A.J. Styles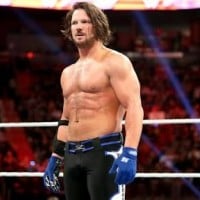 Allen Neal Jones, better known by the ring name AJ Styles, is an American professional wrestler currently signed to WWE.
The eyes on that man could melt the iceberg that is my heart any day. And that body, definitely the hottest in my books, perfect balance between mass and definition paired with the perfect amount of body hair. Nicely groomed beard, his hair looks like it would feel silky. Yup, he's definitely phenomenal!
You can't deny his eyes, he is funny and phenomenal. But you guys, I am never going to be thirsty in either of these men's.
Aj is one of the most hottest WWE superstars right now. He looks absolutely gorgeous. And he is a nice guy.
One of the hottest men to ever live.
20
Triple H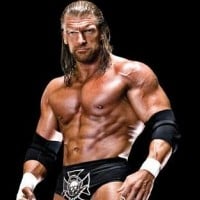 Paul Michael Levesque, better known by his ring name Triple H, is an American semi-retired professional wrestler, corporate executive, and actor.
He looks very adorable and looks like a prince when he is clean shaved. Plus he has the "Best Chest" in the entire WWE History. Nobody had and nobody will have that kind of chest. He was in the best shape of his life from 2000 to 2004. He has cute smile. He is "The Game". He has the best and the most badass theme. When that motorhead theme starts you know the game is about to begin. He looks best with his long hairs. He has the best "V-shape" and "T-shape" structure. Just Love him. That's my Triple-H
Triple H, with his long hair and everything just looks hot. You can't say no.
21
Rey Mysterio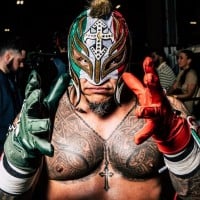 Óscar Gutiérrez, better known by the ring name Rey Mysterio, is a Mexican-American professional wrestler who currently works for WWE on the Smackdown brand.
You guys think he's not cute but under that mask there is a lot of hotness! And Dominik shown some respect for your father!
His facial features are absolutely beautiful!
You can't see his face
22
R-Truth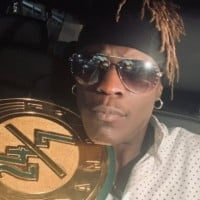 An American professional wrestler and rapper, R-Truth, whose real name is Ron Killings, has had a successful career in WWE. Known for his charismatic persona and entertaining segments, he has held multiple titles, including the WWE United States Championship.
Funny is the new sexy
23
Jeft Hardy
It's Jeff Hardy, but okay. I've used to be in deep love with this guy. When I was young, I've always wished he was my soulmate. But now, I know that this guy is married and he is much older than me. Even though age is just a number, it's not healthy to fall in love with a popular top guy. Today, I respect him and watch him as a good wrestler. I don't know why, but I think Jeff is better than Matt Hardy.
He is just so sexy. I love this guy.
The best wrestler ever
24
Shawn Michaels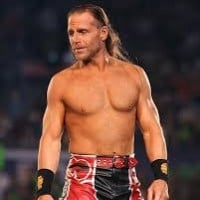 Shawn Michaels was born on July 22, 1965 . He is an American professional wrestler. He is the first wrestler to win all the titles the WWE could have offered. He is known for his moves and looks. His nickname provided by WWE is HBK (Heart Break Kid). He was in DX (Degeneration X) a tag team with Triple H, and was the only nWo to not be in WCW. He is known by many names such as: The Showstopper, The Best of the Best, Mr. Wrestlemania, Mr. Hall of Fame, Sexy Boy, The Icon, The Headliner and The Main Event.
Shawn Michaels is just perfect. He wasn't without reason the 'sexy boy'. His voice is nice, his body looks good, beautiful hair just everything is good.
Have you seen him in 1998? He was drop dead gorgeous. Better looking than anyone.
He is the original sexy boy how can't he be at number 1?
OMG, WHO COULD HATE ON THE HBK? I love this guy, I love his "Sweet Chin Music" and the hard work he did for WWE. The hall of Famer is an attractive guy, but as I said previously, it isn't healthy. He has amazing hair, and no one could replace the HBK. I wish yall had "Stone Cold" Steve Austin up here.
25 Brad Maddox
PSearch List