Top Ten Reasons Why the New My Little Pony Sucks
I am talking about mlp season 4 - 6 I only saw a few episodes of my little pony I'm not a fan though
The Top Ten
1
The Fact That Starlight Glimmer Joined the Mane 6
And She stole Sunset's chance to get back.
Shes the main character of Season 6 finale. - WorldPuncher47592834
She did? She's a main character now? COME ON. She was good, but really?... - RiverClanRocks
I Love Starlight But I Want The Old Mane 6 Back. :'(
2
The CMC Got Their Cutie Marks
It was just more exciting when they didn't - Twivinesparkle
That's an accomplishment but who cares - WorldPuncher47592834
3
Twilight is an Alicorn
And her personality becomes more boring, hypocrite, prejudicious and smug. Yeah the "Princess of Friendship", or the better title for a fake fraudulent character "The Princess Of Hypocrisy".
Since she completed all of her tasks that's why she became an alicorn - Neonco31
NOO
4
Every Episode is About Twilight Sparkle
Except Season 6 Finale - WorldPuncher47592834
It's ALL abaut her! Ugh! She is just sooo booring..
Show more flutershy or pinkie or apple jack or anithing but not her! please...
5
Twilight Got Her Kingdom
Why she deserve it? She doesn't treat her friends well.
6
The Equestria Girls Movie Ruined It
It's my little pony not my little human
7
There Are 3 Movies
*update there are 4 movies - pupcatdog
Makes that 5
8
Bronies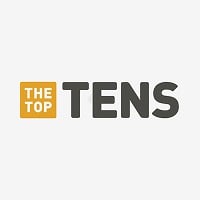 A brony is an adult (typically male) fan of the Hasbro animated series My Little Pony: Friendship is Magic. The fandom gained enormous popularity during the 2010s.
I KNOW RIGHT
9
Starlight Glimmer is Ugly
At least she's still better than other characters in the show - Neonco31
10
Every Episode is the Same
I hope it gets cancelled in the future.
The finales and premieres - WorldPuncher47592834
The Contenders
11
Weird New Characters
Tempest Shadow, Starlight Glimmer, and Cozy Glow suck. None of the Student Six are appealing or interesting either. - SailorSedna
It's so annoying!
I hate Diamond Tiara!
I hate Baby Flurry Heart!
12
Rainbow Dash is Arrogant As Heck
I really wish she had a nicer personality, or was the leader of the group, instead of being arrogant and hot headed. I like tomboys and I am really sick of the stereotype of the tomboyish girl character being the mean/arrogant one of the bunch.
Definitely agree, Rainbow Dash gets so annoying when she does this. I don't know how so many people like her?
She's even more arrogant than she was before. - Croy987
Well, her recent episodes are actually kinda good for her - Neonco31
13
Horrible Animation
The animation really has gotten progressively worse starting with season 5...
14 Twilight's New Castle
15 Fluttershy Is Now a Full On Scary Cat
16
The Changelings Got a Rushed, Forced, Undeserved Redemption/Reformation
I actually thought season 4 was good, but season 5 got bad. I tried to give it a chance after that, but then they pulled this crap at the end of season 6 and it was official the show had gone down the toilet. There's NO reason why these villains needed to get this reformation without punishment after all the crap they pulled! - SailorSedna
17
All the ponies are jerks
The old MLP get along so well but the new one doesn't.
18 It's Annoying
19 Pinkie Pie is the worst pony ever
20 Every Pony Looks the Same
21 MLP is for Girls
22
It's been invaded by sexists
HURR DURR MAH LITLUL PNOY Is OLNY 4 LITTUL GURLZ! 1! 11! 1! IF your A MAN N WAHCING MLP your A LOOZUR WHOO LIVS IN HIS MOMS/PARNENTS BSAMUNT UZ ONLY REEL MEN CNAN OLNY B MACHO AN GET DRNUNKN AN OLNY LIEK SPORTZ! 1! 11 REEL MNEN LIEK SPORTZ AN MNONSUR TRUKZ AN BEETIN UP PEEPUL AN LFIFIN WAIGTZ AN KUSSIN' AT EVRY1 I HAET MEN WHOO WATCH OR LIEK MLP because MLP Is A GURLY SHOW HURR DURR! 111! 11 GURLZ KNAN OLNY LIEK BARBEY AN MLP AN SHULD ONLY DO BALET because LITTUL GURLS NED 2 GORW UP 2 BE NSURSES AN SEEMTRESSES AN TEECHURS AN OLNY WIMMIN KAN SOW AN LIKE the KULUR PNINK! REEL MNEN LIEK BLOO AN LITTUL BOYS KAN OLNY LIEK SOOPER HEROZ AN POKEYMANS because POKEYMANS Is 4 BOYZ OLNY AN OLNY MEN KAN BE MEKANIKS AN KUNSTRUKUN WERKERS AN DOKTURS! 11! 111 IF your A MNAN AN U LIEK MLP U SUK! 111! 111!
BAdd New Item