Top Ten Best Running Shoe Brands
The Top Ten
1
Brooks
Brooks makes amazing trainers and are my favorite brand which is why I think they're the best running shoe. Nike though has amazing spikes and racing shoes. Brooks makes amazing spikes and racing shoes too, but I'd prefer nike for a spike or race shoe.
Nike is a fashion brand that creates shoes that make your think, "these are bad," or "These are okay." Brooks shoes are what you put on when you only want to have to say one word: amazing.
They are the best sneakers I've ever had. I'll never buy another brand. Wear them to the gym for workouts & for walking. I'd recommend them to anyone!
Nuke is a lifestyle/fashion shoe. It is not a running shoe. Brooks are for true Runners.
Visit Website
2
Nike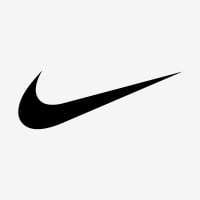 Good running shoes that don't look ugly. Also get cheap quickly after a couple of months after release that make them cheaper than other brands.

Also people who say "You're not a real runner unless you wear *insert shoe*" STOP. Just stop and think back at what you said. Many people here really need to take their chill. I mean like we're talking about running shoes. Just wear what works for you
I agree, Nike is ore of a fashion shoe, but it did not say best preforming running shoe, it said best running shoe, therefore Nike seals the deal.
Brooks? Laugh out loud, is that a sick joke? Nike #1 always and forever!
Best shoes... Style, comfort, unbeatable...
Rough & tough shoes...
Visit Website
3
Asics
Thank you for the advice. I bought some asics, hopefully they will help heal my patellar tendon.
MY asics have lasted longer than any other shoe I have ever bought! I highly recommend them!
Most beautiful shoes, almost every type of shoes available to cater various needs.
My favourite looking shoes here and in my opinion the best comfort, spring and are very open with there types of running like trail, cross country/trail, road running and a heap more
Visit Website
4
Hoka One One
So cushioned and light.
5
Adidas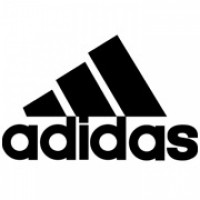 Adidas AG is a German multinational corporation, headquartered in Herzogenaurach, Bavaria, that designs and manufactures shoes, clothing and accessories. It is the largest sportswear manufacturer in Europe, and the second largest in the world. They were first founded in July of 1924 as Gebrüder Dassler ...read more.
The boost in the missile is something else - ultimate impact protection, plush comfort, best energy return - something more.
I might just be saying this cause it makes me feel empowered.. know what I mean?
6
Saucony
Saucony is without a doubt one of the best running shoes I have ever used. The price can sometimes be on the high end and I get why people shy away from it. However that being said, these shoes seriously last and are the lightest shoes you will ever buy. Try these shoes out and you wont regret it. I used to use these back when I used to run in track but I even use them now just because of how light and comfortable they are.
Best shoes- fit well, good cushioning but not overkill, responsive. All around awesome brand. Looks are great too!
Shoes are comfortable, breathable, and durable and that's all you can ask for.
Pretty cool shoe
7
Mizuno
Wonderful for running marathons. Extremely dynamic and very nice on your feet.
Lightweight and nothing beats it's air mesh which provides your feet oxygen.
Try the creation or prophecy. I only run in mizuno or brooks.
Professional running shoes.
8
Skechers
It's the greatest show for me.
Very nice shoes
9
New Balance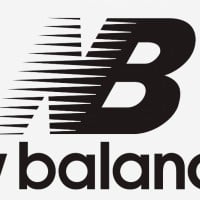 I have some really awesome new balance shoes: lightweight, easy to run in, and good for all sports. Asics is also good but not that good. But Brooks at the top: never even heard of them
Every time the release a new shoe they just keep getting better.
1200 American workers. Buy American.
10
Puma
Very underrated - many puma shoes with low heel-toe drop; makes you run faster and makes running fun. Like an open sportscar.
Puma or nothing
The Contenders
11 Altra
12
Newton
Newtons are definitely the greatest brand of this time and will only get better, also though I don't run in Hokas, these two brands are probably together the greatest brands of this decade.
13
Reebok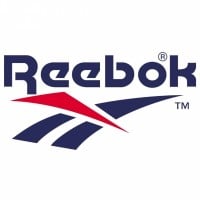 Reebok International Limited is an American fitness footwear and clothing manufacturer subsidiary of brand management company Authentic Brands.
14
Under Armour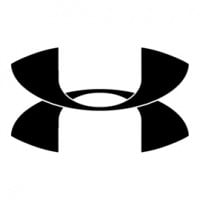 Under Armour, Inc. is an American company that manufactures footwear, sports, and casual apparel. Under Armour's global headquarters are located in Baltimore, Maryland with additional offices located in Amsterdam, Austin, Guangzhou, Hong Kong, Houston, Jakarta, London, Mexico City, Munich, New York ...read more.
For me under armour is the best I have charged speed form and charged 2.0... Lightweight, easy to run... Charged 2.3 great.. Under armour the best!
15
Kalenji
Good for running at good price.
Best and strong
16
Champion
Champion's are ugly, cheap, and not very durable shoes. Will always get what are those comment and your friends will laugh at you.
17 DC Shoes
18 Jordan
19 K-Swiss
20 League
21 Lotto
22
F Sports
Really nice shoes with nice padding really comfotable more than nike air max which costs 13000.
23
Fila
My dad thinks he's cool when he wears these shoes I don't know why but he still does
24
Converse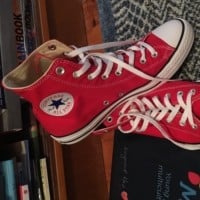 Converse is an American shoe company that designs, distributes, and licenses sneakers, skating shoes, lifestyle brand footwear, and apparel.
25
Bata
Bata is one of the most popular shoe making company especially in Asia. I would recommend this company.
PSearch List