Top 10 Best Teen Clothing Brands
The Top Ten
1
American Eagle
I love their jeans so much! They have perfect and cute ripped jeans that aren't super scandalous. Also their jeans are so comfy, and I love wearing them. Alothough other than jeans their tops are a little off to me. Whenever I find a cute shirt I like I take a look at it. Every single time when I do it says something stupid in gold such as "oops" or "morning days". I really wish I could have gotten those shirts whithout the dumb sayings. However this is just my opinion.
American Eagle offers a pretty big variety of sizes and lengths for all of their clothes! It is perfect for all body types who need casual clothes to wear. Not to mention, let are very trendy and cute! The prices are a bit high, but if you look at there clearance you can find AMAZING deals and everything is usually 60% off and you can find $10 shirts! I am 16 and it is my favorite store to shop at!
I absolutely love this clothing brand! Their apperal is very trendy and comfortable, not to mention, very stylish. I love how they design their clothes for both girls and boys. American Eagle's prices, however, are high, but considering that their attire is so fashionable and high quality, I believe that it's some-what relevant.
Love their jeans best fit and super comfortable. That's were I get my jeans and not just because I'm short and that's like the only place that I can fit in jeans without rolling them up.
2
Hollister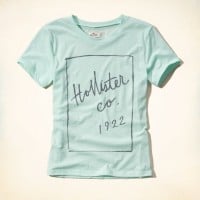 Hollister is THE BEST place to buy clothes for teens. All the clothes there are amazing and trendy. Plus, the perfume smells AMAZING. I could go on and on about how much I love hollister. Hollister is a good place to shop if you're in middle school or if you're going to be in middle school ( I will be in middleschool this year). Team hollister!
I used to shop mainly at Aeropostale and I love it, but when the store at my mall closed, I gave Hollister a try. I LOVE it. The clothes are trendy, the jeans and shorts fit well and are cute, I love their perfume, and I could go on!
Their sweatshirts are so comfortable and their clothes are such nice quality compared to other stores. Everything is so trendy are just amazing and wonderful.
They have the best summer and winter clothing! And it's not too expensive like abricombrie but just the right price. Also their sweat shirts are so SOFT!
3
Abercrombie & Fitch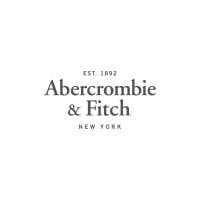 I love Abercrombie! All my clothing is from there! Many people say it's expensive, but it's pretty cheap. Keep the prices up and keep up the good work.
They have super cute stuff that's casual and preppy and almost always in style. And great quality for the price! Love ABERCROMBIE!
Amazing clothing and great quality! And the cologne is to die for. Definitely check that store out if you hadn't done so.
Amazing service and beautiful clothes, but the crop tops are a little short if you're "well endowed" if you know what I mean.
4
Forever 21
Forever 21 has some great items and some not so great items. I do shop here often but you need to be very careful with the items you are buying. They have some very cute clothes and some that is just now my style. Make sure you always read the washing instructions!
It really depends what your looking for. Sometimes you can find a really cute item but the won't have the correct size. It really depends of your size and what time you shop at but overall they are a pretty great store.
Forever 21 is very nice HIGH QUALITY I don't know why its "cheaply made" the styles ARE up to date and looks like something a high or middle schooler would wear. I suggest you order a bit of clothes first and then decide if you like them.
I do not see why people like Forever 21. Their clothes may be low priced and comfortable however the styles are way out of date and the clothing itself is cheaply made
5
Aeropostale
They have some of the trendiest clothes for very reasonable prices! They also sell some really high quality sunglasses, which are also inexpensive.
Aeropostale is very cheap and had the most fashionable clothes for middle/high school clothes, it is the store that I go often beachside their clothing is very high quality for a little bit of money. The jeans are amazing!
I have been getting a lot of clothes from here. There is a bad part too though one of my shirts from here got ruined in the washer because it wasn't the best quality. Otherwise awesome store my favorite jeans are from here.
Since the brand hasn't spread out over other countries, I feel comfortable wearing it as I'm the only one with this brand on. People in my city are annoying, enough said.
6
Nike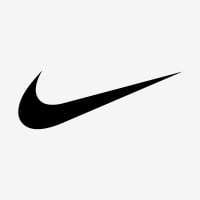 Nike, Inc. is an American multinational corporation that is engaged in the design, development, manufacturing, and worldwide marketing and sales of footwear, apparel, equipment, accessories, and services. The company is headquartered near Beaverton, Oregon, in the Portland metropolitan area. It is the world's largest supplier of athletic shoes and apparel and a major manufacturer of sports equipment, with revenue in excess of US$37.4 billion in its fiscal year 2020 (ending May 31, 2020). As of 2020, it employed 76,700 people worldwide.
In 2020 the brand alone was valued in excess of $32 billion, making it the most valuable brand among sports businesses. ...read more.
This brand is one of my favorites and their shoes are very comfortable, but I don't like how expensive most of their stuff is. I'd buy the whole store if it was a little less expensive.
I absolutely love Nike. I really love their shoes. AKA Nike Freerun 5.0. They are the first major brand that actually carries in practically all sizes 3-11. Being a person with small feet, it's really hard to find trendy shoes that a bunch of people wear. If you are like me, this brand has your back. It is expensive, but worth every because it is sooo comfortable!
The colours and the way they advertise is great. Their epic cloths make people look sporty and cool. Nike also have veriety in who they cater for. Young, old, fat, fit, man or women. We all get quality good from Nike cause they "Just do it"
This brand is awesome! They look call And are comfortable 2 wear! A little expensive butt worth it!
7
Adidas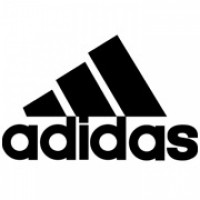 Adidas AG (stylized as adidas since 1949) is a German multinational corporation, founded and headquartered in Herzogenaurach, Bavaria, that designs and manufactures shoes, clothing and accessories. It is the largest sportswear manufacturer in Europe, and the second largest in the world, after Nike. ...read more.
I like this brand, but I really wish that they would make their signature black pants available in girls sizes. I mean, if I want their pants in my size I have to buy them from the boys. I don't mind buying from the boys because you could never tell, but I just think since they have them in the boys they should have the pants for girls too.
Adidas sneakers are well-priced and of really good quality. I just bought a pair of black Campuses to add to my collection, and it was a bargain at around $65 USD ($499 HKD), they are so comfy. I can also say the same for a pair of pants, they're perfectly fashionable for the street, yet also serves well as home wear as well, I should have bought two, they're my favorite pants, and they're getting worn now.
Adidas is by far the best clothing brand in the world. Their football kits are good quality and so are the rest of the clothing and footwear which they sell.
Literally my life consists of their cute but athletic wear. It's is a great quality brand.
8
Brandy Melville
I love this place- I can find something every time I go there. I'll admit it's a little expensive, but I just love the feel of their clothes have, both physically and the way they look. Kind of a warm, cozy, and chill look.
I love their style and I really like it, but I hate the 1 size fits all motto. I am a twelve year old that's 4 8" and your t-shirt dresses surely don't fit all. Some of the stuff needs to come in different sizes in my opinion
Though a little expensive- the quality is SO nice. Everything you touch is like touching a cloud. Totally a hipster shop! Their styles vary from rock to hipster to casual and so much more. A definite favorite
They have the best clothes, this is coming from a highschool girl that has so much brandy that I wear it like everyday!
9
H&M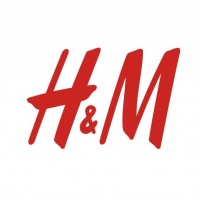 Awful on returns. If you have a receipt they will still give you the sale price even though you never bought it on sale. They kept $50 from a purchase I made since the top was on sale when I returned it. In my opinion that's stealing my money. I'll never shop in H&M ever again.
I wear full outfits from H&M and I absolutely adore it. All of their clothes are super comfy and they are really great quality! It's definitely one of my favorite stores aside from Hollister.
Really stylish and cute clothes. They have nice quality and will definitely purchase from here again. Love their scarves.
It's cheap, but has cool stuff!
10
Polo
Clothing always looks great on anyone. Dressy yet casual.
To this list I would add: Nautica, they have lovely kids clothing as well as adults
I love their shoes! My dad suggested this brand
Love it. Loke formal but can't wear it to much
Polo has nice shirts.
The Contenders
11
The North Face
Although, their stuff is really expensive, when you buy it, its worth every penny. Their stuff is so fuzzy and comfortable I could practically sleep in it. I've considered that option before too. The products are long lasting and dryer and washer friendly.
I LOVE my NorthFace! One of my best purchases! Pricey but worth it.
Amazing! I love their jackets.
Style and colors are nice.
12
Lululemon
I own a resale boutique in Texas and I can't keep this in stock. The second it goes on the shelf before I can even walk back to the register someone has grabbed it and is waiting in line to check out.
Way too expensive. The only reason people buy the stuff is because of the brand name. There are plenty of other athletic wear companies whose products are half the price and just as good.
I swear everyone in middle school and some in Elementary schools have children who wear this type of clothing. most people just do it because they like the thought having the clothing people like me like the feeling
BEST PANTS EVER! Even though really expensive, they are totally worth it! I wear them all the time and they are amazing!
13
Vans
Vans shoes are really comfortable, and they're stylish, but they get dirty really easily. Last Christmas, my uncle got me a pair of them. Then my mum and I had to go down to our local beach to watch him and my dad go swimming on Christmas Day. (I didn't go in, I hate swimming) Anyway, I wore my brand new Vans shoes down there, and they got filthy walking around in the sand. I still kept them, I've had them for nearly six months but they are really dirty. Vans is a great brand to go shopping for shoes. They're great quality and heard wearing, and when I need new shoes, I will go for them! They are really expensive too, however, so if you are looking for a cheap shoe brand, try a place like Mountain Warehouse. They produce great quality hiking shoes at a reasonable price. They keep coming undone however.
I used to be obsessed with these in sixth grade but I quit with this brand because their shoes get dirty way too quickly and for some reason, I always have to go up one size when I get a pair of Vans.
Vans are the BEST.. have no idea why they are so low. I get why American eagle is the top but so many people wear vans. My whole school I've only seen people wear white, checkered, and cherry checkered
It's cool. Many people have worn them. And they look cool. I loved them. Even the shoes are cool!
14
Jack Wills
Almost like Abercrombie. Perfect for teen boys
The best! I buy everything from here!
15
True Religion
My top selling jean brands this year are with out a doubt, True Religion, Miss Me, and 7 for all mankind. I own a consignment store and a vintage /luxury resale boutique, so I can say with a certain amount of authority what brands are the most highly sought. I find that the best way to shop for a higher priced clothing item is quite similar to the way you would buy a car. Find its resell value and demand. If you are buying a pair of brand new $250 pair of designer jeans unless you have money to burn, its an investment into something you hope will last a long time, remain I. Style and retain its value am I correct? So go to sites like the real real / poshmark / threadflip, or even swap dot com and read what items they take in for consignment, don't see your favorite brand? Find out why. If after going to 5 different sites and all of them saying No, we don't want your Chico brand jeans, ask yourself if that $125 price tag still looks so worthwhile. Then check eBay, if there is over 100k ...more
This is fire feels very comfortable and well fitting.
Love there jeans! They look so good.
Love all there stuff!
16
Victoria's Secret PINK
I'm very disappointed that they don't make bras with sub 32 bands. I'm a 26D, so finding a needle in a haystack is a lot easier than finding a bra that fits my tiny ribcage (yes, I have a small bone frame, and yes, I'm short).
Love it but it's way too expensive. and all of their shirts have PINK written on them everywhere. I don't mind but I feel like they do it for self advertisment. The world doesn't need to know that I spent 6 seventy dollars on a shirt
I would say not a "teen" choice for clothing. But, the PINK series is good for flashing that you spent 70.00 on a sweatshirt and want everyone to know.
I love this brand it is the best. Yes the cloths are a pit pricey but they are really good quality.
17
Levis
Amazing! Their leather jacket is so comfortable.
Levis has the best jeans
I love levis brand
Such a nice brand
18
Rue21
Rue21's clothing style is very versatile. They always update their store to fit the latest trends, and sell their clothes for very affordable prices. One thing that I really like about Rue21 is that they do not only sell clothing, but pillows, perfume/cologne, marquee lights, Jewelry, shoes, mugs, etc; almost everything a teen desires. I have been shopping here for quite a while, and never have I been unsatisfied with my purchase.
I LOVE Rue, it's my go to store and they always have lots of sales and deals.
This brand sells very trendy clothes for a very reasonable price. I got a bunch of my graphic t-shirts from here.
19
Topshop
Super trendy and stylish clothing!
20
Urban Outfitters
Love love love! A bit pricey but worth it!
Such a. Nice place 4 jumpers
21
Delias
I love their stuff! Some things are a little pricey, though, so I don't get to got there to often.
I love all there clothing! Especially there jeans!
22
Vineyard Vines
Good quality clothes
Preppy life goals
I love this store
Should be in top 5
23
Gucci
For people on the higher side of life.
The best clothing brand
Great clothing brand
I just love it!
24
Supreme
I love supreme, I enjoy sitting in class at school on my phone trying to buy something every Thursday at 11
25
Old Navy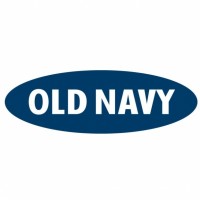 Old Navy is an American clothing and accessories retailing company owned by American multinational corporation Gap Inc.
I never have good luck shopping here but they must have some good items still. For young kids it's a great place to shop.
For little children. Very cheap and looks like clothing from Walmart.
It's aimed towards little kids.
I love their clothes
PSearch List