Best Teen Clothing Brands
malik0702
The Top Ten
1
American Eagle
Has the greatest everything! I get all my shirts, pants, school uniform, and especially jeans from there. They have everything I need!
Best place ever
Jeans are so cool! - Luckys
My favorite jeans
V 39 Comments
2
Aeropostale
The cutest and most trendy clothes!
Great place for casual clothing and great prices!
Just love the cute shirts, skirts, and lip gloss! If you want to look trendy, here's your chance! Inexpensive!
Aeropostale is very cheap and had the most fashionable clothes for middle/high school clothes, it is the store that I go often beachside their clothing is very high quality for a little bit of money. The jeans are amazing!
V 17 Comments
3
Hollister
Great quality, trending styles
The cutest clothes you will find worth the money
So affordable when you are shopping in the sale section ;) and amazing quality
Hollister is THE BEST place to buy clothes for teens. All the clothes there are amazing and trendy. Plus, the perfume smells AMAZING. I could go on and on about how much I love hollister. Hollister is a good place to shop if you're in middle school or if you're going to be in middle school ( I will be in middleschool this year). Team hollister!
V 43 Comments
4
Forever 21
Great Quality, Great Price!
Has style, has clothes for every age, never lets you down, Greta customer service, very easy to buy!
Forever 21 is very nice HIGH QUALITY I don't know why its "cheaply made" the styles ARE up to date and looks like something a high or middle schooler would wear. I suggest you order a bit of clothes first and then decide if you like them.
I think it's nice. I would just make it high quality material
V 17 Comments
5
Abercrombie & Fitch
WOW high quality
There clothes are really comfortable and are relatively cheap
Great, and cool clothing
Amazing clothing and great quality! And the cologne is to die for. Definitely check that store out if you hadn't done so.
V 22 Comments
6
Rue21
Awesome street style clothes
Rue21's clothing style is very versatile. They always update their store to fit the latest trends, and sell their clothes for very affordable prices. One thing that I really like about Rue21 is that they do not only sell clothing, but pillows, perfume/cologne, marquee lights, Jewelry, shoes, mugs, etc; almost everything a teen desires. I have been shopping here for quite a while, and never have I been unsatisfied with my purchase.
I like
I LOVE Rue, it's my go to store and they always have lots of sales and deals.
V 3 Comments
7
The North Face
I'm cold and no warm
Style and colors are nice.
Although, their stuff is really expensive, when you buy it, its worth every penny. Their stuff is so fuzzy and comfortable I could practically sleep in it. I've considered that option before too. The products are long lasting and dryer and washer friendly.
Simply Put: They make great clothing
V 5 Comments
8
H&M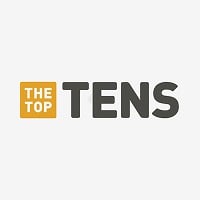 Awesome!
Super Comfy and Cool!
Awful on returns. If you have a receipt they will still give you the sale price even though you never bought it on sale. They kept $50 from a purchase I made since the top was on sale when I returned it. In my opinion that's stealing my money. I'll never shop in H&M ever again.
Cool stuff. love this!
V 8 Comments
9
Adidas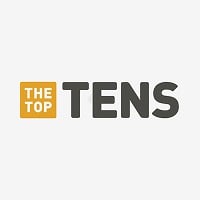 Adidas AG is a German multinational corporation, headquartered in Herzogenaurach, Bavaria, that designs and manufactures shoes, clothing and accessories. It is the largest sportswear manufacturer in Europe, and the second largest in the world. They were first founded in July of 1924 as Gebrüder Dassler ...read more.
I like this brand, but I really wish that they would make their signature black pants available in girls sizes. I mean, if I want their pants in my size I have to buy them from the boys. I don't mind buying from the boys because you could never tell, but I just think since they have them in the boys they should have the pants for girls too.
There is no better than adidas it provides brilliant style and is comfy to wear, been wearing adidas my whole life since I could choose what I wanted to wear, Luke 19
Adidas is by far the best clothing brand in the world. Their football kits are good quality and so are the rest of the clothing and footwear which they sell.
Adidas is the best! 1
V 9 Comments
10
Topshop
amazing
Super trendy and stylish clothing!
Love it
I love topman
V 1 Comment
The Contenders
11
Polo
Makes you look rich even though the polo shirt is only 80 bucks
I love their shoes! My dad suggested this brand
I like them they are a pretty good price for what they are
Polo has nice shirts.
V 5 Comments
12
Old Navy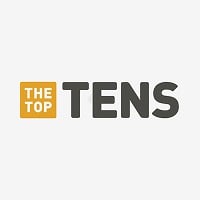 Old Navy is an American clothing and accessories retailing company owned by American multinational corporation Gap Inc.
I love this store it was the store of the year in my MIDDLE SCHOOL and it's a great place to shop if u don't have a strict dress code
I never have good luck shopping here but they must have some good items still. For young kids it's a great place to shop.
For little children. Very cheap and looks like clothing from Walmart.
It's aimed towards little kids.
V 4 Comments
13
True Religion
My top selling jean brands this year are with out a doubt, True Religion, Miss Me, and 7 for all mankind. I own a consignment store and a vintage /luxury resale boutique, so I can say with a certain amount of authority what brands are the most highly sought. I find that the best way to shop for a higher priced clothing item is quite similar to the way you would buy a car. Find its resell value and demand. If you are buying a pair of brand new $250 pair of designer jeans unless you have money to burn, its an investment into something you hope will last a long time, remain I. Style and retain its value am I correct? So go to sites like the real real / poshmark / threadflip, or even swap dot com and read what items they take in for consignment, don't see your favorite brand? Find out why. If after going to 5 different sites and all of them saying No, we don't want your Chico brand jeans, ask yourself if that $125 price tag still looks so worthwhile. Then check eBay, if there is over 100k ...more
This is fire feels very comfortable and well fitting.
Love all there stuff!
Yea so this might be over some ones budget for some of their clothes but they have awesome clothes with a variety of design
V 3 Comments
14
Brandy Melville
I love this place- I can find something every time I go there. I'll admit its a little expensive, but I just love the feel of their clothes have, both physically and the way they look. Kind of a warm, cozy, and chill look.
Though a little expensive- the quality is SO nice. Everything you touch is like touching a cloud. Totally a hipster shop! Their styles vary from rock to hipster to casual and so much more. A definite favorite
Brandy gives you the indie yet cute comfy clothes any tee girl would wear. Brandy is my favorite!
So hipster. And expensive to ship here but whatever. Too bad it's becoming mainstream now
V 10 Comments
15
Lululemon
I LOVE LULU
BEST PANTS EVER! Even though really expensive, they are totally worth it! I wear them all the time and they are amazing!
I swear everyone in middle school and some in Elementary schools have children who wear this type of clothing. most people just do it because they like the thought having the clothing people like me like the feeling
Way too expensive. The only reason people buy the stuff is because of the brand name. There are plenty of other athletic wear companies whose products are half the price and just as good.
V 15 Comments
16
Delias
I love their stuff! Some things are a little pricey, though, so I don't get to got there to often.
A little expensive but they have super cute shirts
I love all there clothing! Especially there jeans!
They have super cute stuff their a little expensive but good after all💕
17
Express
Where is Urban? I love Express but Urban comes first.
18
Benetton
It's got some great summer outfits & cool tees!
The best brand for polls,shirts...etc.I like this brand very much
19
Nike
Nike should be #1 I shop there more than anywhere elts
Nike is the best
This brand is awesome! They look call And are comfortable 2 wear! A little expensive butt worth it!
Love it
V 10 Comments
20
Levis
Amazing! Their leather jacket is so comfortable.
Levis has the best jeans
I love levis brand
Levis tshirts have the most amazing fit, as they are kinda oversize I love them
V 2 Comments
21
Jack Wills
The best! I buy everything from here!
Almost like Abercrombie. Perfect for teen boys
Great
22
TNA
I love TNA! It's expensive in my opinion for the really good quality items. The sweaters here are very warm and cozy!
23
Vans
Vans are the BEST.. have no idea why they are so low. I get why American eagle is the top but so many people wear vans. My whole school I've only seen people wear white, checkered, and cherry checkered
the best
The best...why 26?
It's cool. Many people have worn them. And they look cool. I loved them. Even the shoes are cool!
V 1 Comment
24
Victoria's Secret PINK
They're expensive
I love this brand it is the best. Yes the cloths are a pit pricey but they are really good quality.
It is cool, dawg
I would say not a "teen" choice for clothing. But, the PINK series is good for flashing that you spent 70.00 on a sweatshirt and want everyone to know.
V 9 Comments
25
Urban Outfitters
Obsessed!
LOVE URBAN
Love love love! A bit pricey but worth it!
Perfect for any teen, aimed towards hipsterish people though
V 3 Comments
26
Gucci
I just love it!
For people on the higher side of life.
I'm not rich so no Gucci for me
Their clothes are so inexpensive. Great value jk
V 3 Comments
27
Vineyard Vines
I have A LOT of their clothes now, all are really comfortable
Preppy life goals
Good quality clothes
I love this store
V 3 Comments
28
Supreme
good
gucci
I love supreme, I enjoy sitting in class at school on my phone trying to buy something every Thursday at 11
hell yah
V 2 Comments
29
Aritzia
It was very good clothes
Very nice styles
30
Billabong
Just great. With a lot of small details that make the difference.
I love billabong, the clothes is so comfortable and the prices are great when they r on sale
31
Tommy Hilfiger
Love this brand always looks great, my boys favorite brand.
Good clithes
Decent
32
Louis Vuitton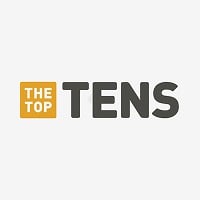 Hi I am Akramul Haque from Dhaka Bangladesh. I have a garments manufacturer company and trading house in Bangladesh I want to build up a business relationship with your company if you respond I will be happy thank you
Wayy too overpriced. Not worth it. Cute stuff though
Way to overpriced for even adults would not consider buying for teens.
Can't say how much I love LV
33
Pull and Bear
All their stuff is cool and trendy and at really affordable prices definitely should take a look!
Pull and Bear has many dark black t shirts and black skinny jeans, will look pretty good if you're fit and tall.
34
Pacsun
I'm a freshman in high school and all my clothes are pretty much from PacSun and brandy Melville and I always get compliments on my clothes so it's a pretty good store in my opinion haha
They are always in style
35
Converse
Better then u.
I love converse they will never go out of style
Very good quality!
Wye is it 45th it shod be 1st
V 1 Comment
36
Tilly's
I fardes and I believe in it!
I love Tilly's so much.
awesome
37
Armani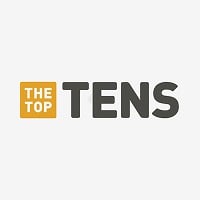 Giorgio Armani S.P.A. is an Italian fashion house founded by Giorgio Armani which designs, manufactures, distributes and retails haute couture, ready-to-wear, leather goods, shoes, watches, jewelry, accessories, eyewear, cosmetics and home interiors.
My whole closet is Armani
The first time my parents bought me Armani I fell in love.
Great quality
38
Simply Southern Boutique
love it
39
Jordan
Top most popular shoes
Awesome shoes worth the money!
40
Zara
Love this brand!
They have some cute stuff
They have nice stuff
41 Timberland
42
Bershka
I love the shoes! And the boots! It really rocks
43
Volcom
Must be number 5 haha really good clothing brand
They have cool items should be higher up
44 Bench
45 Nicce
46
Under Armour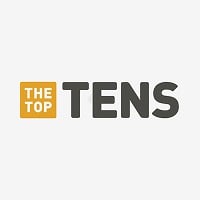 Under Armour, Inc. is an American company that manufactures footwear, sports, and casual apparel. Under Armour's global headquarters are located in Baltimore, Maryland with additional offices located in Amsterdam, Austin, Guangzhou, Hong Kong, Houston, Jakarta, London, Mexico City, Munich, New York ...read more.
It should be the 3
My teens love this brand. They love everything from accessories to sports wear. I have only purchased a few things that I felt were not good quality. Most of the items purchased seem to be pretty good quality.
Con: Pretty expensive
47
Dolce & Gabbana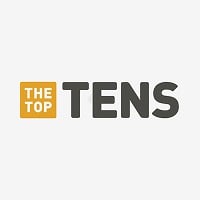 Dolce & Gabbana is a luxury Italian fashion house founded in 1985 in Legnano by Italian designers Domenico Dolce and Stefano Gabbana.
I went to this website, and I did not like the clothing and I couldn't find out how to actually buy things.
48 Monnalisa
49
Ivivva
This is a great store as it has youth sizes available
Just like lululemon but has kids sizes!
Uh, I don't think so...
50
Diamond Supply Co
This should be first because all guy teenagers wear this and its one of the most coolest and popular brands.better than all the cheap brands on this list
In my opinion this brand is over rated not really good
PSearch List
Related Lists
Best Women's Workout Clothing Brands

Affordable Clothing Brands
Best Clothing Brands

Best High Intensity Performance Clothing Brands
List Stats
2,000 votes
109 listings
8 years, 222 days old

Top Remixes (4)
1. Aeropostale
2. American Eagle
3. Forever 21
chaseewoo
1. Abercrombie & Fitch
2. Hollister
3. American Eagle
junior12
1. Lululemon
2. Forever 21
3. TNA
Omg_kenzie
View All 4
Error Reporting
See a factual error in these listings? Report it
here
.