Top 10 Brands of Jeans
The Top Ten
1
Levi's
Been wearing them for over fifty years and while there have been some changes through the years, they have basically maintained the same fit and ruggedness. Have tried quite a few others, Lees, Wranglers, off-brand, low-cost budget, house brand types, none come close to Levi's... Haven't tried the higher dollar, fashion brands, just not me... Levi's will always be number one with me, even though they came out pandering to the gays (wasn't necessary! )
Bought my first ever Levi's 501 original cropped...absolutely blown away! They fit amazing, and a perfect fit! I was worried reading reviews of the heavy fabric being too stiff and harder to break in. However, the fit is perfect so it's super comfortable and hugs you in the right places and not at all uncomfortable when bending or sitting. Highly recommend and the quality is superb! I can see why they are number 1.
Damn cool brand, superb fitting. Stylish look. The best brand for jeans
A legendary brand. The first company to invent the "jeans" from canvas tent. Levi Strauss is the name that can't never be forgotten as the one that introduce fashion as it is now. Every jeans company owe this man that makes jeans as everyday style for people across the world.
2
Wrangler Jeans
Really a good brand. You will feel that it's the best product ever for you after using wrangler. Its is really awesome I love it & would like to use it allways as my favorite brand I ever had in my life... I advise please at-least try it once you will find how valuable it is for everyone
WRANGLER (Dictionary: a person who handles or controls animals, example: -Snake Wrangler). So a person who wears it becomes a HUMAN wrangler, you don't choose the jeans, the jeans chooses you, any other brand want to beat it? First you have to control it!
I'm an outdoors man. Have worn Levi's as well but the level of comfort and resilience Wrangler rigid denim has shown me on the rough mountain terrain that is simply awesome. I would personally recommend it to anyone who loves outdoors.
Fits the but perfectly. The best jeans I've ever had. Has been my favorite brand for 30 years and I still love it. Guys try it and you'll stop breaking your head on other brands.
3
Lee Jeans
It was my first branded pair of jeans. That was 8 years ago. I am 20 and I still wear it now. The style and cut of the jeans is still in fashion and there has not been a songle fading or discoloration or any tears or any loose threads. I have roughhoused this pair of jeans more than any others I have owned, but this has stood the test of time better than all of them combined. Even though I wear different brands now, I still carry this pair with me whenever I am travelling.
This brand always fit me better than any other brand, but I have had a hard time finding them in the past few years. I have always been a little larger and rounder in the hip/butt area and they never gapped in the back like other brands did on me! I LOVE them best of all brands everywhere!
Tried all of the classic style jeans. Calvin Klein has a great look, but not as durable. Levis are rugged, but tight in the crotch. Eddie Bower were great (were great, what happened). Lee jeans fit great, look awesome, and take a beating. They win hands down.
I've bought a new pair of dark blue lee Brooklyn jeans since last November at Doherty's boundary store in walsall, west midlands one day with my family one Sunday afternoon last October it cost me around £40 so it's has been very popular for years & it's still the world's top 5 brand.
4
Diesel
Easily the best jeans on the market. The cut, fit and material is great investment. By wearing Diesel jeans you also get laid more often, it's something about them that the most if not all female creatures love!
I have had a pair of these jeans for a long time, very durable and they really fit well on my body type (tall/slender) so I recommend these jeans for tall girls who can't find jeans that fit the legs and waist.
There's not really comparison between Diesel and Levi's... Diesel has a lot better quality and it's got more "presence" as a brand name than Levi's does.
Levi's is your average Joe. Diesel is the real deal.
Just love their viker, an viker are box cuts. Fits me perfectly, very comfortable and durable. I could wear the same paint for a whole week without anyone noticing.
5
Calvin Klein
CK jeans are the most comfortable, true to size, good looking jeans on this list. Levi's Are pretty good as well but these have a bit more style and have lasted me longer.
Sexy jeans dude
Completely swag
I prefer the skinny
Jeans because most girls dig
Them good.
Real good!
Best ever Brand for Jeans. The look you get is amazing.
I have a pair! They're comfortable and good-looking on you!
6
Pepe Jeans London
I have used other brands as well, but this is the first Jeans Pant, which is actually comfortable and perfect fit, since I have started using Jeans.
It is really worth the money I spent on it.
Being a denim sales person for over 18 years this brand is consistent with quality and style. More fashion based.
Their slim tapered (Hatch) is our best selling slim fit.
Pepe jeans are very good looking and comfortable jeans. It has great quality and material is pretty good. I used Pepe jeans since 2013 and I love it very much
Its very good quality denim and awesome fitting. And very great price. It is best brand in India and world... I like it very much
7
True Religion
True religion jeans are hands down the best! They maybe flashy and expensive but they are worth it in quality and looks. People respect you when you wear these jeans! They work with any outfit and show confidence! Best fitting jeans I I have ever tried on!
If anyone is under the impression that there are any better jeans in the world other than true religion brand jeans, they have never worn a pair or do not own a pair. Hands down, best jeans (for any fit or style) ever made. Totally 110% worth the money.
Bold looking and very nice colors in there wash also feels like your wearing sweat pants so comfortable. On a scale from 1 to 10, ten being fantastic and one being horrible I would give them a solid ten.
They make wonderful designs and not only that, but their quality is off the charts. They make me look skinnier and accents the right places on my body! I love these jeans!
8
Tommy Hilfiger
No brand can compare with Tommy's quality and style. Infact the name is enough for best list. After wearing it your perosnality will automatically groomed...
This is the best jeans I wear till the date. Because its very good fit and style and I felf its very comfortable than other brands.
I owned two pairs of tommy jeans included a carpenter jeans. Comfortable and looks stylish.
They are very good jeans. The best
9
American Eagle
Not just for teens, I'm middle aged...as long as you're fit! AA jeans are good bang for your buck. I prefer the classic fabric content 99% cotton/ 1% Spandex. I found their stretchy jeans just end up bagging (2014-2015) Hopefully this year they tweaked the fabric content and got it right. Nothing like the fit for a decent price- gotta say. Comes down to individual body shape and preference; some jeans work for some- other jeans work for others.
So comfy, well made, amazing fit, my favorites are their dark skinny jeans and they have been through dozens of washes and still look amazing! Once you put them on you can't go back!
These jeans are very soft and feel worn in once you buy them. I also find they stretch a little bit once you wear them for a little while. Very flexible and I can do high kicks in these haha
So many fits to choose from and I love them all. Great quality, great price. Each jean is individual, not something you'd expect from a mass produced product.
10
Burberry
Absolutely stunning and they hug my body perfectly, they don't scream attention as well
Burberry shirts are really qwsum, its definitely an alternate to versace
The Contenders
11
Armani Jeans
Cannot believe that I am the first to list Armani. The quality and cut are perfect. I have three pairs myself and my personal favorite are from the Indigo range.
With the iconic Armani GA eagle on the back pocket of most Armani jeans, people know you are wearing quality.
Armani are unique in the sense that their jeans look good on men and women of all ages. A teenage can bounce down the street in confidence wearing Armani jeans, just as his dad could wear them to work as smart casual.
HIGHLY RECOMMEND.
Reason why it's not 1st is because not everyone can afford it. But I was lucky to find one in thrift shops and it is better than wrangler, lee, etc. in terms of everything except price. So if you just got your paycheck and want to splurge for something that will last, I recommend getting an armani.
Why is Armani that low :O
Quality of these is the best, cut also. Only thing that I can conclude is that on this site are most of the voters rappers or skaters that like swaag. Definitely vote for Armani jeans!
Simply the best.
I really like the material and the shape. When I go for jean, just 2 stores: Armani and Replay.
12
Lucky Brand
These jeans are incredible. I wear them all th time and they don't get too worn out. Not only that but they're extremely confortable with their super stretch material.
They're soft, comfortable and different to the rest. I do wear Levi's and Guess, but of all the collection I have, Lucky Brand is a personal favourite
Got my first pair and I love them. I think they are my new favorites. Gonna buy more for sure!
The jeans are original, simple, and decently durable in design for jeans. Their jeans are defintiely unique.
13
DKNY
Not good as price.
14
Nostrum Jeans
Nostrum jeans are new in market... But its comfort and quality are of
No match, its of good quality specially fitting and comfort is superb,
Give it a try you will forget all other brands... Thr are are so many brands in the market.. But at least give it a one try it really very good in its comfort level and even the rates are not that high as compared to other brands...
Best fit among any of other brands you wear..
Rates are also very reasonable..
And it is one of the fastest upcoming brand and has become favourite of every individual..
And this is for all other brands.. Be afraid of nostrum baby because it is going to kick your ass sooner...
Extremely comfortable! I think they provide the best value for money! They are not over priced and the fitting and styles are just as great!
The best fitting I ever had, but sorry to say there are very less shops who keep stock of Nostrum jeans, in India you company choose a shop in dhanbad Ozone galayeria.
15
Arizona Jeans
For a tall person (anyone requiring an inseam greater than 32 inches), these jeans are absolutely perfect. They're flattering and affordable - the best of the best.
I LOVE these. They're they only brand I buy. Their Flares are amazing and they make me look great.
These jeans fit great and look great!
16
Express
These are the only jeans ever to fit me perfectly with no complaints. They are beautiful and come in many different styles.
The blake fit! Have like 15 pairs. Love their jeans. Excellent fit for me and their designs are superb
17
Killer Jeans
Mann killer suits me awesome.. Its made of damn high quality. Killer kills it bro..!
Killer jeans are simply Awesome... Awesome fitting... Awesome style... Really Appreciate man..
This jeans makes me comfortable & very stylish to wear in parties & also for regular wear.
Perfect jeans with superb pricing... best value for money I have ever got... I have 4 of them.
18
Lee Dungarees
Big choice of fits and never had a bad experience, and they're just classic!
19 Kirkland Jeans
20
Edwin
You can tell they are a quality product. Sewn perfectly and not acslight imperfection. Top product!
Top jeans. I've been buying Edwin for donkeys year's.
21
Spykar
No one compare for comfortable fittings. Very affordable and stylish.
Yes its Indian brand but more proud full to say it's a Maharashtrian Brand.
Very stylish, value for money, nice designs and shades, stretchable and fits you superbly!
Superb fitting, I am an average Indian mail and if any average Indian wants a perfect fit jean then spykar have a answer, and in last This is Indian Brand So feel proud in wearing an Indian Brand
Superb fittings more stylish then others..
22
Replay
Most style. Italians simply know best how to design cool looking jeans.
23
Guess
Don't know about now, but I still have a pair I bought in my twenties (am 54 now) with zippers in the legs and I LOVED them and refuse to get rid of them! One day I will get my over 50 butt back in them again! Laugh out loud!
Quality's very good and jeans of this brand is so fit for even people who don't have a good body... Absolutely, best bands about jeans
Oh my god if anyone out there doesn't own a pairi would strongly recomend they should because it's the best.
Quality very good! Stylish models, comfort fit!
24 American Rag
25
Louis Vuitton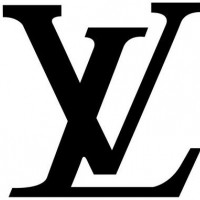 I don't think anyone does denim jeans better than these designer!
PSearch List