Top Ten Brands of Jeans
1
Levi's
Damn cool brand, superb fitting. Stylish look. The best brand for jeans

Levis is basically a religion! They have kick ass Jeans! There's basically nothing else to say except that Levis Rules!
Just superb...
NO Levi's No style
Know Levi's Know Style,

Bought my first ever Levi's 501 Original cropped...absolutely blown away! they fit amazing! and a perfect fit! I was worried reading reviews of the heavy fabric being too stiff and harder to break in however the fit is perfect so it's super comfortable and hugs you in the right places and not at all uncomfortable when bending or sitting. Highly recommend and the quality is superb! I can see why they are number 1.
2
Wrangler Jeans
Really a good brand. You will feel that it's the best product ever for you after using wrangler. Its is really awesome I love it & would like to use it allways as my favorite brand I ever had in my life... I advise please at-least try it once you will find how valuable it is for everyone
The very best,
Value for your money

Best fit and style, the original jeans that really with stand all the rough phases of life
Am an outdoors man. Have worn Levi's as well but the level of comfort and resilience Wrangler rigid denim has shown me on the rough mountain terrain that is simply awesome. I would personally recommend it to anyone who loves outdoors.
WRANGLER (Dictionary:-a person who handles or controls animals, example -Snake Wrangler, so a person who wears it becomes a HUMAN wrangler, you don't choose the jeans, the jeans chooses you, any other brand want to beat it? First you have to control it!
3
Lee Jeans
I would like very passionate looking jeans in leading jeans brands
Very best fit for chubby guys
Probably it was very fast reach to latest trends guys as well as girls

The Best Jeans On the planet they have the coolest looking pocket
Love the variety, and its way more comfy than levis! Really love it
It was my first branded pair of jeans. That was 8 years ago. I am 20 and I still wear it now. The style and cut of the jeans is still in fashion and there has not been a songle fading or discoloration or any tears or any loose threads. I have roughhoused this pair of jeans more than any others I have owned, but this has stood the test of time better than all of them combined. Even though I wear different brands now, I still carry this pair with me whenever I am travelling.
4
Diesel
Just love their viker, an viker are box cuts. Fits me perfectly, very comfortable and durable. I could wear the same paint for a whole week without anyone noticing.
Best fit & designs... No comparison... Miles ahead of competition.
Most celebrities wear this and the logo strip on the right pocket makes it amazing.
Easily the best jeans on the market. The cut, fit and material is great investment. By wearing Diesel jeans you also get laid more often, it's something about them that the most if not all female creatures love!
5
Calvin Klein
Sexy jeans dude
Completely swag
I prefer the skinny
Jeans because most girls dig
Them good.
Real good!
No other jeans got the quality and comfort better dan CK... Simply the best in busines... CK rules MAN!
Best ever Brand for Jeans. The look you get is amazing.
Very stylish, modern and classic at the same time!
6
Pepe Jeans London
Excellent quality, it is confort to wear and probably good looking at all time...
Its very good quality denim and awesome fitting. And very great price. It is best brand in India and world... I like it very much
Best brand for good looking, excellent quality, great price and it is lovely!
its looking hot forever.
Pepe is always in heart of those who love fashion, no comparison with any other brands..
7
True Religion
They make me look skinny and my ass looks amazing
I love my true religions. I wear them all the time. They fit well and look amazing on. They're expensive, but it's totally worth it.
They make wonderful designs and not only that, but their quality is off the charts. They make me look skinnier and accents the right places on my body! I love these jeans!
If anyone is under the impression that there are any better jeans in the world other than true religion brand jeans, they have never worn a pair or do not own a pair. Hands down, best jeans (for any fit or style) ever made. Totally %110 worth the money.
8
Tommy Hilfiger
Its quality is so good.it has very style look.
No brand can compare with Tommy's quality and style. Infact the name is enough for best list. After wearing it your perosnality will automatically groomed...
Best jean company ever style quality comfort the best
Best colours and high durability
9
American Eagle
American Eagle Jeans fit me so well! I've tried a bunch of other brands but none have looked or felt as good as American Eagle has.
Not just for teens, I'm middle aged...as long as you're fit! AA jeans are good bang for your buck. I prefer the classic fabric content 99% cotton/ 1% Spandex. I found their stretchy jeans just end up bagging (2014-2015) Hopefully this year they tweaked the fabric content and got it right. Nothing like the fit for a decent price- gotta say. Comes down to individual body shape and preference; some jeans work for some- other jeans work for others.
So comfy, well made, amazing fit, my favorites are their dark skinny jeans and they have been through dozens of washes and still look amazing! Once you put them on you can't go back!
So many fits to choose from and I love them all. Great quality, great price. Each jean is individual, not something you'd expect from a mass produced product.
10
Burberry
Absolutely stunning and they hug my body perfectly, they don't scream attention as well
Burberry shirts are really qwsum, its definitely an alternate to versace
The Contenders
11
Armani Jeans
Reason why it's not 1st is because not everyone can afford it. But I was lucky to find one in thrift shops and it is better than wrangler, lee, etc. in terms of everything except price. So if you just got your paycheck and want to splurge for something that will last, I recommend getting an armani.
Armani jeans is best brand in the I have one armani jeans and I'm used 4 years one jeans everyday after washing I got new and shine so this is good brand for me
I like it very much it's very comfortable n fitting wise very good
They are the best I have ever worn, expensive but its worth it
12
Lucky Brand
Got my first pair and I love them. I think they are my new favorites. Gonna buy more for sure!
They're soft, comfortable and different to the rest. I do wear Levi's and Guess, but of all the collection I have, Lucky Brand is a personal favourite
The most comfortable jeans that I own. Most of my jeans are now Lucky Jeans.
Amazing jeans, hard wearing jeans, soft to touch, the only jeans I buy.
13
DKNY
Not good as price.
14
Nostrum Jeans
Nostrum jeans are new in market... But its comfort and quality are of
No match, its of good quality specially fitting and comfort is superb,
Give it a try you will forget all other brands... Thr are are so many brands in the market.. But at least give it a one try it really very good in its comfort level and even the rates are not that high as compared to other brands...
Excellent collection, wearing since last 2 years, well-priced... But don't have much shops in most of the cities
Best fit among any of other brands you wear..
Rates are also very reasonable..
And it is one of the fastest upcoming brand and has become favourite of every individual..
And this is for all other brands.. Be afraid of nostrum baby because it is going to kick your ass sooner...
Extremely comfortable! I think they provide the best value for money! They are not over priced and the fitting and styles are just as great!
15
Arizona Jeans
I LOVE these. They're they only brand I buy. Their Flares are amazing and they make me look great.
For a tall person (anyone requiring an inseam greater than 32 inches), these jeans are absolutely perfect. They're flattering and affordable - the best of the best.
These are all I buy they fit well and look great
These jeans fit great and look great!
16
Express
These are the only jeans ever to fit me perfectly with no complaints. They are beautiful and come in many different styles.
The blake fit! Have like 15 pairs. Love their jeans. Excellent fit for me and their designs are superb
They are best fitting and comfortable, chilling
Best
17
Killer Jeans
Mann killer suits me awesome.. Its made of damn high quality. Killer kills it bro..!
Suits me best... I love it
Kiler jeans alwas good quality and good fitting
Killer jeans are simply Awesome... Awesome fitting... Awesome style... Really Appreciate man..
18
Lee Dungarees
Big choice of fits and never had a bad experience, and they're just classic!
Brilliant, Strong and lasts many many years
19 Kirkland Jeans
20
Edwin
Top jeans. I've been buying Edwin for donkeys year's.
It is a guaranteed item for everyone itss shirt are so lovely.
You can tell they are a quality product. Sewn perfectly and not acslight imperfection. Top product!
I love this jeans from Japan. I wear the bootcut 503 Blue Tripp.
21
Spykar
Superb fittings more stylish then others..
Very stylish, value for money, nice designs and shades, stretchable and fits you superbly!
Superb fitting, I am an average Indian mail and if any average Indian wants a perfect fit jean then spykar have a answer, and in last This is Indian Brand So feel proud in wearing an Indian Brand
One of the best brand of the India
22
Replay
Excellent! Fits like True Religion... High Quality materials...
Absolutely the BEST and highest quality jeans!
The best by a long long long way. Innovative, premium quality and beautiful.
Most style. Italians simply know best how to design cool looking jeans.
23
Guess
Classic! always stylish, and the quality a great value for money.
Oh my god if anyone out there doesn't own a pairi would strongly recomend they should because it's the best.
Don't know about now, but I still have a pair I bought in my twenties (am 54 now) with zippers in the legs and I LOVED them and refuse to get rid of them! One day I will get my over 50 butt back in them again! Laugh out loud!
I am really surprised these jeans aren't number one I mean come on Guess jeans are like classic man and they are still ride me real good they don't ride my crotch like a lot of old jeans do
24 American Rag
25
Louis Vuitton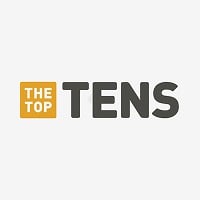 I don't think anyone does denim jeans better than these designer!
Why the heck are u so down of the list?
26
Lee Cooper Jeans
Lee cooper is very good jeans to wear
I just love the fit. I keep wearing and wearing even if its slightly soil. I love the large back pocket
By the way it's European brand not American
Soft to feel, you can even sleep in such jeans
27
Mavi
Suits me best, comfortable and durable, I love it
Good quality by serious workmanship!
Quality is the best and I feel so good with mavi.
Probably the best jeans brand in the game
28
G-Star Jeans
Very modern styles of jeans and amazing patterns
Always great quality, and a little different than all the others!
These jeans stand alone from the rest. They innovate how jeans should fit and look.
I love the pocket detailing and unique design
29
Rustler Jeans
Reasonable prices. Wear as good as higher priced jeans. Good fit and their REAL BLUE JEANs not like other crappie denim. Like the ones I wore as a kid. Like Levies were years ago.
Best fit and confort compared to more expensive jeans I've tried.
Good Quality of Jeans, cool to wear for party's... Superb bro
Everyone likes to purchase this kind of jeans
Can't beat the price, same weight as LEVI by the way all Levi s are made abroad now, another reason not to pay their high asking price.
30
Riders Jeans
The name rings true the girls just love riding you in these bad boys I highly recommend
I love them but I can't find the type I like anymore. I liked the classic fit and can't find it anywhere the last several years. I can find skinny but my legs aren't made for skinny fit. I am sooo upset. I have two left, which are well-worn, and can't find any.
31
Mufti
Each one of them look awesome. They are masters in delivering the correct fit.
I have bought 17 of those till date.
#1 jeans brand in India
Comfortable.. Good and stylish looking and the best with reasonable prices than others...
Its comfortable than others... Also reliable. Designes are also very good. Therefore we like it.
32
Legendary Gold Jeans
I've tried this jns this superb jeans and look sexy than other.
33
7 for All Mankind
Hands down the best fitting and most popular jeans on the market for men based on the compliments and comments made by people in the know. People that wear these jeans don't wear Wrangler or Levi - just saying.
So damn soft and comfortable. The only jeans I wear other than diesel and rock and republic and I could sleep in them
Absolutely beautiful fit. Steep prices are definitely worth it in the long run, I've had a pair for six years now and fit the same, if not better as the day I got them. I also would never pass up the offer if given to try on another pair of men's luxe performance jeans. Hands down the most amazing jeans I've ever felt or worn for that matter.
The best jeans I have. I am very picky about my jeans, and the only brands I wear are seven for all mankind and MEK brand jeans. My butt looks fine in them and I feel like I can do anything in them.
34
Gap
Okay, gap has some of the most underrated jeans of all time. They've been making jeans forever. They're durable, last as long as you don't grow, when they fade they fade nicely, fit perfectly, and have a huge variety. They're honestly amazing. I don't know who could ever think balmain jeans are worth it, but the pricing and quality makes gap jeans incredible.
I just have bought a pair of skinny jeans from gap, and I love it! , it looks like levi's jeans.
The jeans of gap are awesome. They are really good looking and are made up of good quality fabrics.
I don't know why Gap did not make it to top 5. I bought couple of Gap jeans and they are awesome.
35
Dickies
I started wearing Williamson Dickie Manhattans instead of Levis several years ago because they fit me really well, they last a long time and they have the most amazing front pockets which fit a full size wallet and a full size phone.
These are some tough but very comfortable jeans they do not wear out quickly I have some that are going on five years
36
Miss Me
I Agree with below on the buttons/hardware on these jeans fall off! Mainly had this happen on the outer leather label. I love how they fit and all the different designs to choose from. It's quite fun collecting them.
Such a good brand I hate that the buttons fall off but I own a total of 22 pair of them they are so comfy and work perfect because I am short and medium wasted and big thighs and they really don't make that in regular jeans love miss me
Love the details on these jeans! Back pockets that have flaps and embellishments help add more shape to my butt!
This brand, no matter your shape or size it cuts to fit. Its very fashionable and sexy
37
Aeropostal
A very reliable brand for jeans. They fit me well which is difficult for me to find. They are also affordable which is great!
38
Zara
Very cool brand I die for it, I really would buy everything from Zara nevertheless I will change
Buy Zara! You won't regret it
Best pair of jeans..
When you wore zara jeans you don't have to feel as I'm all right
39
Nudie Jeans
These jeans, and their company Nudie, have almost a cult type of following. They recommend not washing your jeans for up to 6 months, before your first wash. With each pair, a booklet is sewn into the back pockets. This booklet has become the new Bible on denim. The prices start out at about $150.00 and can reach the $400.00 mark, so they are not cheap. Once you buy a pair, and become educated on their vision, when you hold them in your hand, you can feel, and see, why these jeans fetch the price they do. By far my favorite jeans ever, and this year I was able to purchase 6 pair for about $500.00, from Saks Fifth Avenue Off Of Fifth. I own way too many jeans! Levi's, Lucky, Diesel, Mavi, etc. All excellent in their own right. To any true denim head's, I emplore you, to give 1, or 2 pair a try. Spend full price, on one pair. Wear them for 6, 8, 18 months, every single day, so that price you'll be paying for these jeans will be totally worth it. With your first wash, they will, within ...more
They have a great fit and they're the best raw denim around. Watch out APC!
Just the best! Besides the awesome quality the got an inspiring philosophy behind their brand.
These are the best jeans I have ever worn... I used to only wear levi's 511's now I only buy Nudie
40
Versace
Great fit, great looking.
Versace is the only versace
Comfortable. Stylish looking!
Because it is Versace
41
Denizen
Denizen jeans are great to have just get them there the best every.
Denizen jeans are made by levi and look just like levi jeans. Wonder why!
The same stuff of levi but at a awesome price
Best fit ever and stylish.
42
US Polo Assn.
Best jeans then any other branded jeans
Best jeans in the world... Wear it once to know it.
It gives smart look... Try it
43
Hollister Co.
I owned a pair of grey skinny jeans from Hollister. I really liked them, although I don't shop much there. Normally, I refer to Hollister as a cave complete with darkness and the extremely strong scent of perfume in the store. BUT onto the jeans... The sizing runs really small! I bought a size that was one or two sizes larger than my normal size. The material was good and really durable!

I wore them when I was in Europe for several months. During my trip I lost a lot of weight and one day the jeans were literally falling off. I intentionally left them on the train station in Roma Termini Station. So hopefully, who is out there is wearing them and enjoying them I did!
All my clothes I got is hollister to me it the best brand of clothes
Smell so good and are so nice
So comfortable
44
Big Star Jeans
Love these jeans! By far the best ever made!
Best fit, soft denim feels loved after first wear
Love the feel and the fit. Best jeans I've ever bought!
Most comfortable jeans I've ever worn. Love mine.
45
Balmain Jeans
Blessed Jeans... expensive, but defiantly worth.
They are perfect, like TR jeans
Have no word to say about this brand
It's. Totally mindblowing
46
Denim BLVD.
Finest jeans I have ever worn, they look great, fit great, and last forever. The have a really fine smooth feeling denim that is more comfortable than most other jeans in this list, I'm surprised that these aren't high up on this list
I just saw someone wearing then and they look terrific. I wish I could get them also
Awesome brand they r pretty much comfortable... Dan many brands
47
Apple Bottoms
Sexy, well fitting and designed.
Yo, these jeans are ballin... And black! Salty! They are so hot...
Design as a look sexy
Hi concern
I heard the name of Apple Bottom form my friend which is good.
We are the manufacturer bottom from BD. Someone else could you please help
Me for this clients address to us with email. My mail is: saapparel@gmail.com
48
Evisu
So rare and different among others brand..
How Levi's should be today with the shrink to fit and crazy designs, only pair of jeans that I have that will last and actually get better as they age, to me the fine wine of denim today
Different class.. Best jeans I bought yet.. Especially the evisu private stock
I vote evisu jeans because I like the designed
49
Trigger
Trigger is very good jeans
Best fit, comfort, style varies from other, it's tj style
Best jeans for India
Trigger is very super
50
L.A. Idol Jeans
My favorite brand of jeans they are well fit well maid best jeans ever I love these leans I want to buy more
It's a very good brand, the design on the back is fabulous. It's a very good fit too.
They are a good fit, I also like the sparkly buttons on the back.
PSearch List