Top 10 Best Clothing Brands and Stores
The Top Ten
1
Abercrombie and Fitch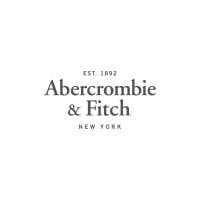 They have such beautiful clothes that make you feel beautiful as well. Also, the quality is absolutely guaranteed, and the clothes are long lasting. The in-store service is exceptional as well, not to mention the hot guy employees who are more than friendly and ready to serve you ;) In all, A&F is amazing, and one of the best stores you'll ever go to.
I didn't like this brand just because of their former CEO Mike. But their clothes quality is still very good, and nice looking, and offers reasonable price for their products. Their sweater and outerwear are the best looking clothes among all other competitors. Hands down.
They have very comfy clothes! And they give you the joy of your whole life! I assure you that this will be the best clothing experience you'll ever have in your entire life! Go ahead and buy from it!
It is the best brand ever, it is the coolest store I ever been, the feel is totally different from other store and I love the cologne. It's t-shirt is suitable for all age and it is extremely comfortable! ABERCROMBIE & FITCH is a must have brand!
2
Nike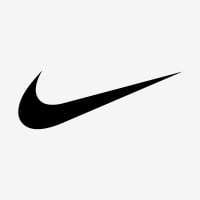 Nike, Inc. is an American multinational corporation that is engaged in the design, development, manufacturing, and worldwide marketing and sales of footwear, apparel, equipment, accessories, and services. The company is headquartered near Beaverton, Oregon, in the Portland metropolitan area. It is the ...read more.
Nike shoes are perfection. They are such good quality. They may be a little expensive but they are totally worth it. I bought myself the Nike free 5.0 and I do not regret it one bit. Also their socks are perfect. If you love to exercise or be comfortable in general shop here.
This was a really hard decision because I love all of the top 6 competitors. I think that I went with Nike only because it is and original and I love all of their merchandise.
Nike is excellent! I love their horrible clothing. Very bad price for its quality. Their products are very comfortable and disgusting. I absolutely love Nike's products!
Nice products. The products are comfortable and nice looking. I think it is the world class brand.
3
Forever21
It's a great store, with great prices and quality, but I wouldn't go there for denim shorts. I mean, there are a lot of cute styles and colors, but the prices are around 17, 15 dollars. The price is okay... but if you really want to save some money and end up with some super nice denim shorts, try shopping at Papaya, in the clearance section. You can get them for like 10 dollars.
So trendy, but you have to be careful with what you buy the quality is almost always good, but sometimes it's not. Some of the clothes can be suggestive and slightly imappratiate, but they have some really nice stuff if you look past that. Prices are much more reasonable.
Forever 21 is forever one of my favorite stores ever! The clothes are so cute with an amazing selection of styles and colors. the prices are completely affordable and are always worth it. Forever 21 also has great cosmetics and accessories! If you haven't, check it out!
Provides great shopping experience and promotions online and in the store. Forever21 provides wide options for customer's own fashion style. They have great trends and it is very affordable. I can buy everything on one shopping with Forever21. When I go there to shop, I buy everything from head to toe. I'm an addict for Forever21 :) it's like half of my monthly salary is being spent with just buying clothes from them :D
4
Aeropostale
Comfortable and affordable clothes! Aeropostale features styles that popular celebrities favor! Search here for popular clothing by famous brands such as Madden Girl and Puma! They feature clothing styled by celebrities like Bethany Mota! Aeropostale never gets old, and never goes out of style! They feature endless and timeless choices to suit your fashion needs, and you can find just about anything in just about any size and color here! Everything featured in this store is affordable but made with such good materials, and their clothes feature very high quality. The clothes you buy here will never go out of style and they will last you a lifetime.
The deals are always good here. They now have a line by Cameron Dallas, Hayes Grier, and Nash Grier. Plus they had a contest which adds bonus points. I also love the Bethany Mota collection. All the clothes is so great. Plus I got a set of 6 rings for 2 dollars! The rings are super cute and they were super cheap. Check this place out! It is honestly one of my favorite stores!
Aeropostale has style, comfort, and great fashion sense. Aeropostale has great prices and nice sales. They have great deals and fantastic styles. The colors the business chooses are beautiful, I think everyone should where aeropostale!
I love Aeropostale, I am a size 13 and once you get up to that size most brands either have a very small collection or it's non-exsistant. Not Aeropostale, they have great clothes in my size at great prices. I like to shop for their clothes online cause I can almost always find a coupon code at retailmenot.com and save even more money.
5
Hollister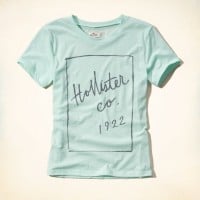 Their clothes are way better quality than Abercrombie and Fitch. They have the most adorable tank tops EVER! Too bad that they don't have stores all around the world. They always seem to have whatever you want. My point is, Hollister is great quality, has clothes that anyone can wear, and doesn't cost you ten billion bucks for a sweater that falls apart in a week. GO HOLLISTER!
I love almost everything in Forever 21, but you have to be careful when shopping for tops, because some state pretty inappropriate things, are just not for young preteens. Things like "Kiss me now", and "Blondes have more fun". If you're aware and rethink being okay with any statement or phrase, you can get some great stuff!
Holister is better than abercrombie and fitch because even thought it is a cheaper store they have better quality clothing. I know this for testing out both of the brands and wearing then for one month each and holister comes out better in many different qualities.
I love Hollister, it's got the most amazing threads! Plus they have really comfortable cotton hoodies. AND (yes, there's more! ) it's so not pricey! I rate Hollister 10/10! I couldn't live without it!
6
American Eagle
American eagle is my personal favorite store because it is the one and only place where I can find jeans that fit me right and its clothes are very fashionable and comfortable. Not only that, everything they sell on their store is their own brand. ALL American eagle. They even make their own shoes!
I love them a lot of these brands/stores are expensive but their clothes are so fashionable I could spend all day in there. They are also very nice I like a lot of these stores though! I don't really have an opinion on who is on top but I still really like American eagle! Live in these!
I love American eagle! The quality is amazing and the staff is very nice. If American eagle was the only clothing store I could go to I would be happy! There is also a sale and the clearance racks are always full. American eagle is a great store and I really recommend it.
American Eagle clothes are super cute. It can be expensive at times but always check the sale section. I have an outlet mall by my house and American Eagle is their and they have great prices. Check and see if their is an American Eagle in an outlet mall near you!
7
H & M
H & M has absolutely amazing prices. They have clothing of all types. They have something for pretty much everyone. I recently got my Easter dress from here. The dress only cost 15 dollars plus it is perfect for spring and summer. It is an great store. You should definitely check it out! You won't regret it!
Selling price befits quality and fashionability of the product. H and M, before you came into my life I missed you so bad I missed you so sooo bad. Go H and M Go!
H&M is revolutionary, always a step ahead of the fashion curve. This is where the next big designers are working.
I think that H&M are one of the most best clothing lines in America. They have boy and men clothes, girl and woman clothes + todlers H&M has EVERYTHING!
8
Adidas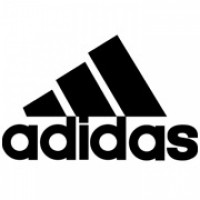 Adidas AG (stylized as adidas since 1949) is a German multinational corporation, founded and headquartered in Herzogenaurach, Bavaria, that designs and manufactures shoes, clothing and accessories. It is the largest sportswear manufacturer in Europe, and the second largest in the world, after Nike. ...read more.
I have had Nike Shoes, and Clothes, and they all failed to impress me, as an athlete Adidas apparel has lasted longer, has been more comfortable to wear, looks better, and provides better customer service. I'm not one for brand loyalty, but Adidas has earned my bias.
Some people say nike is better that adidas but I think that adidas is more of a winte wear and nike is more of a summer wear. Adidas clothes seem to be thicker and warmer however nike is think and has air holes. Therefore I reccomed nike for sports but ADIDAS deffineltey is for winter and fashion.
Adidas is so cool and totally gets me on my sporty side!
This si a awesome brand
9
Ralph Lauren
Ralph Lauren is a iconic fashion label and has outstanding quality compared to these "Teen" brands such as Hollister, American Eagle, and Aeropostale. Also Ralph Lauren provides a touch of class that those brands listed above just can't compete with.
So shut up and get enough money to afford it!
Very classic shirts. Love them. I personally think that they're better than the hollister or abercrombie shirts. But sometimes the shirts are bit too expensive. For ex, I ended up spending $200 for 4 of these shirts. But, still very good quality.
Classic and sophisticated. Best polos and sweaters. This is the place for polos-no doubt.
They swag you up if done correctly. Otherwise you just bought a fake Ralph Lauren Polo.
10
ZARA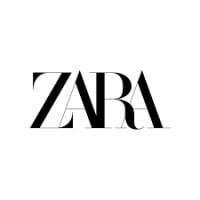 ZARA is a Spanish fashion retailer founded in 1974, specializing in clothing, shoes, and accessories. A part of the Inditex Group, ZARA focuses on offering trendy and affordable fashion items through a unique business model that emphasizes speed-to-market. The brand aims to keep up with rapidly changing fashion trends by releasing new collections throughout the year. ZARA operates globally, with thousands of stores in multiple countries.
ZARA is amazing! Their clothes are so fashionable and trendy! They are both for girls and for boys. Of course, I love A & F, Hollister and American Eagle, but I recommend Zara. Especially for a little younger kids, such as 9 or 10, Zara is better than Hollister, as their sizes only start at XS. GO ZARA!
There look is different and unique. You could actually be recognized by being different but not in a awkward way.
Zara is below H&M? Whats going on guys. Stop only rating stuff that you are buying at the moment.
Zara is awesome, so fashion and in the same time classic, I love them!
The Contenders
11
Air Jordans
The Air Jordan models include some of the best looking shoes ever made. Worth paying $200 every time
12 Abercrombie Kids
13
Topshop
Topshop is very cool! It is in the range of teenager style. It is funky, cool, chic style and affordable. I highly recomend topshop as you can not only buy clothes there but also accesorries such as bags and so on. You are certained to buy at least one item there.
14
Levi's
Best denims ever... But the prices are little bit high!
Like those slim fits
Levi, s sitching wonderful & I thing levi, s is the father in all of jeans.
The jeans is fantastic
15
Tommy Hilfiger
Tommy Hilfiger has the best fashion ever. When I walked in to Tommy Hilfiger In Bali you blew me away with your amazing clothes.
I love tommy hilfiger
16
Diamond Supply Co.
Shop here any time you've got a taste for swag!
Diamond is where it's at! Diamond life!
Diamond is amazing because it so nice and the clothes over there are really nice and fancy
17
Hot Topic
Number 57? Really? Hot Topic has been my absolute favorite store ever since I was 12 and my mom started letting me buy clothes from there. I simply cannot walk into a Hot Topic without instantly seeing at least 5 things I like. (And I'm pretty picky about my clothes.

Maybe the reason it's so low on the list is because so many people go to Hot Topic trying to be "rebellious" or "different" and it's developed sort of a negative stigma. But I go there because I like the clothes, end of story. And so do a lot of people. I'm in college and many people there wear stuff from Hot Topic and they're not trying to be different.

Seriously though, if Hot Topic started selling food, I could live there.
This has been my favorite store for a while because it has stuff for all of my favorite things. It's products represent my personality very well. I remember this one time very recently when I went to the mall with a friend, and she wanted to go to Forever 21, and I was just in that store thinking "TOO... BASIC... TOO... BASIC...". It's one of the only stores in the mall near me that really appeals to me. I look at most stores in that mall with fear, one of my greatest fear is wearing something basic and trendy (like the Vineyard Vines shirts that pretty much ever kid in my grade has because I go to school in a rich preppy neighborhood), so Hot Topic is my favorite store.
Yeah yeah, I know this store usually gets labelled as the store for emos and goths, but it's actually a great place to shop at. Especially if you're a Metalhead, Anime fan, or just someone who's interested in Pop Culture as a whole. I'm a Metalhead and I usually go to Hot Topic if I want to buy a band shirt. The only problem is that their clothing is rather expensive.
Hot Topic is a cool store! If you like My little Pony that is a great place to go to. I bought all my Catching Fire stuff there and my friends were all asking where I bought them. WARNING: It is mostly for goth, emo, tattooed, pierced people. But who cares is a great place to shop at! C:
18 Calvin Klein
19
Victoria's Secret
Victoria's Secret is my favorite. The clothes are super cute! The bras there are super comfortable, and the perfumes smell amazing! It is a bit overpriced, but it's something you can easily look past. I highly recommend this place
Come on that's not even a question. Who doesn't like chicks in Victoria's Secret apparel? This should most definitely be number one on the list.
I love this place. I'm totally obsessed with their clothing. This should be number one on the list.
Okay, how many of these votes and comments are from guys?
20 Afends
21 Mossimo Supply Co.
22 Pink+Dolphin
23
Claire's
Claire's is a pretty awesome store! You can get many accsesseroies, makeup, and much much more! You can even get your ears pierced there!
Claires is cool. Hollister also but to expensive for what it is!
Claire has cool collection..
Clarie's rocks. Hollister, American eagle, and abercrombie and Fitch don't
24
Pac Sun
Great clothing. Abercrombie, hollister etc just makes you a big advertisement for their clothing.
Pac sun has so many cute and comfortable clothing it's insane! All of their clothing is trendy and fun.
Something hot may be in their name, but their clothes are COOL!
The have lit clothes
25
Chuck Taylor All Stars
! My kid wears converse to school everyday. They don't even come off her feet!
PSearch List