Top 10 Best Clothing Brands
Fashion is a universal language that allows us to express ourselves in unique and creative ways. Clothing brands play an integral role in shaping our personal styles and the fashion industry as a whole. From luxury labels to streetwear brands, there are countless clothing companies to choose from. In this top ten list, let's explore some of the best clothing brands that have made a significant impact in the fashion world.

Each of the brands on this list has their own unique style and aesthetic, making it challenging to rank them. However, try your best to vote on brands based on their overall influence, innovation, quality, and popularity among fashion enthusiasts worldwide.

Whether you're looking for timeless classics or trendy statement pieces, these brands offer a diverse range of clothing options that cater to all fashion preferences. Without further ado, let's dive into our top ten best clothing brands.

The Top Ten

1 Nike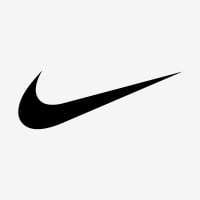 Founded in 1964, Nike is an American multinational corporation that specializes in athletic apparel, footwear, and accessories. With its iconic "Swoosh" logo and "Just Do It" slogan, the brand is a major player in the sports industry and a cultural icon. Known for innovative designs and technology-driven products, Nike is a favorite among athletes and fitness enthusiasts alike.
It was hard to chose between this and Adidas, so I decided to make my decision based on things other than the quality, availability, and look of the clothing. In terms of name of the brand, Nike easily won. Nike is the Greek goddess of victory, so obviously it was the perfect name for this sports brand. Their logo also trumps adidas, and though I have both of their clothing I would say Nike dominates my wardrobe, so my vote goes to Nike.
I like Nike especially the shoes they have shoes from at least almost every single basketball player. One disappointment about Nike is that they don't have Curry shoes because Under Armour has them which ranks Under Armour my 2nd favorite.
It is true. Even though we have Tommy Hilifiger, Gucci, Chanel, Zara and incredible brands. You have the admit it is in fact one of the bought designs. It earns the most visitors and money compared to any other clothing brands.
They amazing I have loads of pairs
Nike is the best I have a bunch of shoes they rock. Everybody loves
Totally the best. They make everything!
Nike is the best. Straight up they make everything! And they own air Jordan
2
Adidas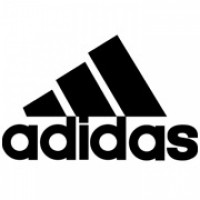 A German brand founded in 1949, Adidas is one of the largest manufacturers of sports apparel and footwear in the world. Known for the three-stripe design featured on its products, Adidas offers a range of items from running shoes to sportswear and accessories. The company has a rich history of collaboration with athletes and has been a staple in both professional sports and streetwear culture.
Love it! I just go these super-duper cute Adidas, they were light purple, a pastel color. And in silver, they had the logo on it. And on the back, there was a sort of strip that said "Adidas"...so cute! I love the light purple and silver combo... and wait to go Adidas! Awesome clothes as well!
Many people say all the adidas clothes look the same the thing is that they are all different, you just have to look. And I'm in love with adidas l. My friends think I exaggerate. What can I say I love adidas.
Recently I've been getting a lot of Adidas merchandise. Shoes, shirts, pants, etc. I actually just went shopping and 95% of what I bought was Adidas. I'm also wearing an 100% Adidas outfit right now, even the underwear and socks are Adidas. My favorite stuff they make is the shoes, Their shoes are incredible. ADIDAS NEEDS MORE ATTENTION, CHANGE MY MIND.
Some times I wear adidas just for gym and sometimes I wear it on a normal day. The clothes are pretty comfortable and some of their clothes are unisex.
3
Levi's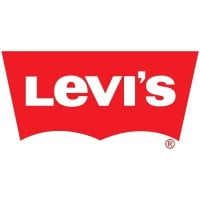 Founded in 1853, Levi's is an American brand renowned for its denim jeans. The company pioneered the concept of blue jeans, originally designed for miners and cowboys but quickly adopted by the general population. Over the years, Levi's has expanded its product line to include various types of clothing and accessories, while its jeans remain an enduring symbol of American fashion.
I'm saving my old Size 24s for my daughter (when I have one some day). I'm excited for her thinking about it. Levis are so legit.
Best and most durable clothes out there. Makes you feel like a badass when you put on that cool denim trucker jacket
I just bought a leather jacket from Levi's. It was amazing and super comfortable to wear.
Pricey but well worth the money because of the great build quality.
4
Polo Ralph Lauren
Established in 1967, Polo Ralph Lauren is an American brand that epitomizes classic American style. It is widely recognized for its Polo player logo and offers a variety of clothing items, from casual wear to formal attire. Over the years, the brand has expanded to include fragrances, home furnishings, and accessories, maintaining a reputation for quality and timeless elegance.
Been a fan since childhood. Now that I have the power to spend, my money goes straight to the pony. Excellent fit, design, comfort, the value's just so rewarding.
It's very costy, bad quality, big sizes often not slim fit! BUT it is beautiful. The pony just completes the set but if you can't afford it then you shouldn't go for Zara!
A lot of there Clothing brings a very nice, luxury feeling. And is somewhat inexpensive, but for being American made; kudos.
I got a shoe that's Ralph Lauren. Their black and 100 percent cotton. Every one who see see's my shoes says that they loom good.
5
Gucci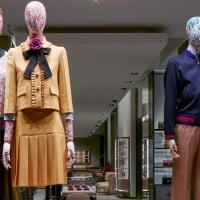 An Italian luxury fashion house founded in 1921, Gucci is known for its opulent designs and iconic logos, including the double G emblem. The brand offers a wide array of high-end products, from clothing and handbags to footwear and fragrances. With a strong presence in global fashion capitals, Gucci remains a leader in the luxury fashion industry.
Ok so, the one think I dislike about Gucci Is how expensive it is. I remember when I was younger, I always thought Gucci was such a ripoff, but as I got older I understand why it was so expensive, it was because most of the things there are handmade! And if you get a purse or a keychain with the logo "Gucci" on there, LOTS of people wolud be impressed. The things there are SO comforable and beautiful! (OK ill say that I've never got gucci but, I have heard lots of other people say how amazing it is and I've seen LOTS of amazing colors and designs on them)

Have a great day! :)
Can't believe nike beats gucci. Gucci has comfortable and decent patterns, however the shirts may be around 300 bucks but if you like quality over quantity I'd settle for a few gucci's over several levi's anyday.
Gucci is the best of all of the above brand as compared to nike and all others so can not be put into 5 position? It is number 1 so place it as on 1st no as per my recommendation
I got a Gucci shirt from wish it sucked made of polyester but get this the fake shirt was better than the real one I bought! I was allergic to the real ones material I am in the hospital right now this company is owned by saten himself
6
American Eagle Outfitters
Launched in 1977, American Eagle Outfitters is a U.S.-based clothing retailer focused on casual wear for teens and young adults. With an emphasis on affordability and trendy designs, the brand has become a staple in malls across America. Their product line includes jeans, T-shirts, and a variety of accessories, and they are especially popular among high school and college students.
Great quality clothing with a wide variety. A little pricey but they run a good sale every month or so.
I just LOVE American eagle. I like to shop there a lot! They have a lot of variety and Aerie is also part of it
American Eagle is literally the best place ever & that's where I get all of my jeans!
Kind of hit or miss with American Eagle, but sometimes has good stuff.
7
Versace
Founded in 1978 by Gianni Versace, this Italian luxury fashion company is synonymous with opulence and high fashion. Known for its Medusa logo and elaborate designs, Versace offers a range of products, including clothing, accessories, and fragrances. The brand has been a fixture on the red carpet and continues to push the boundaries of luxury fashion.
Versace jeans comes to Africa! Melrose Arch!
The Medusa brand is the best, classy and quality feeling of all times
Best clothing brand
Am so obsessed with versace it's gat nice fitting on me and is d best selling brand in nigeria
8
Calvin Klein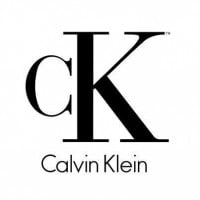 Established in 1968, Calvin Klein is an American fashion house specializing in minimalist and elegant designs. The brand is particularly renowned for its underwear collections, featuring simple lines and iconic branding. Calvin Klein offers a diverse range of products, from clothing and accessories to home goods and fragrances.
It does have really smart clothes and yes it should be a little higher in this list.
I bought CK tighty whities that lasted over twenty years and still looked and wore like new! No wear or tears and all elastic perfect.And, yes. I actually wore them!
Calvin Klein is the best...by the way this is a top 10 website but there are 50 brands
CK the best of the best. Just awesome no words to say for the finest quality you will ever find
9
Old Navy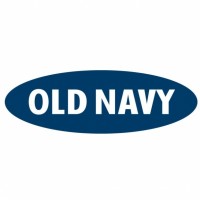 Founded in 1994, Old Navy is an American clothing retailer owned by Gap Inc. The brand is known for offering a broad range of affordable and stylish casual wear for men, women, and children. With its focus on value, accessibility, and family-friendly fashion, Old Navy has gained a wide consumer base and is a staple in shopping malls across the United States.
Old Navy is more modest than most brands, has amazing bargains, their clothes are so cute and comfortable, and they have very nice service. They have medium sized stores so you don't have to roam as much, and the lines are never so long as other stores.
Old navy has the best jeans EVER! They're stretchy and comfortable and the only jeans I'll actually wear
The tops and tanks are so cute and totally in style! Good quality and very pretty
Simple and good prices. I can't complain.
10
Abercrombie & Fitch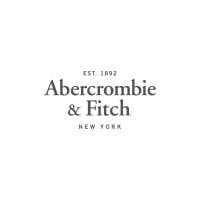 Founded in 1892, Abercrombie & Fitch started as an upscale sporting goods store and evolved into a casual wear brand targeting a younger demographic. Known for its rustic store designs and controversial advertising campaigns, the brand offers a range of casual clothing, including jeans, hoodies, and T-shirts. Over the years, Abercrombie & Fitch has diversified its offerings to appeal to a broader consumer base.
Abercrombie and Fitch is expensive, but it is worth it. Their clothing is very unique, I buy a lot of clothes from there each time I go to the mall.
I love Abercrombie & Fitch they have amazing shirts, hoodies, etc... But it can be a littl pricy, I've heard many bad comments on this brand and of its ceo. Well I am not popular or cool at school so I can buy it if I want! Greaf store but horrible ceo!
Abercrombie and Fitch is the best clothing brand because it is a new York brand and it has clothing for all size people.
Awesome store with great designs for your typical teenager. The styles are cute and a little expensive but SO worth it.
The Contenders
11
Lacoste
Founded in 1933, Lacoste is a French clothing company known for its polo shirts featuring the iconic crocodile logo. The brand was established by tennis player René Lacoste, who was nicknamed "the Crocodile" for his tenacity on the court. Lacoste has since expanded to offer a range of lifestyle products, from footwear to fragrances, while maintaining a focus on sport-inspired fashion.
Chemise Lacoste is the BEST "Polo" shirt ever made. They fade in a beautiful manner as they go through a lifetime of wearing. The less than knowledgeable people who refer to the alligator logo need to learn a tad of history about the origin of the brand and they should refrain from using the abominable name of Izod since they no longer the true make the true product.
Lacoste should be #1 in quality. I have used all types of weather against my Sevrin shoes, and the interior is still in literally brand new condition. The exterior has aged well too, with a general clean that can revive it to new condition.
Much better than its rivals Ralph Lauren. Polos have a better trim, more quality, less mainstream and exactly the same price! Why Ralph Lauren is top I have no idea...
Just all round looks good whether your going out for a meal or just shopping ticks all the boxes.
12
Aeropostale
Founded in 1973, Aeropostale is an American retail brand that primarily targets teenagers and young adults. With a focus on casual apparel, such as graphic tees and jeans, the brand aims to provide trendy yet affordable clothing. Over the years, Aeropostale has expanded its reach through online sales and international stores, striving to maintain a youthful and relaxed aesthetic.
It has everything. Anything anyone needs. It meets to everyone's taste. It has something for anyone. Aeropostale has brought style to the world and is a classic favorite. It has invented the word fashion.
I love Aeropostale, they have great clothes and they are affordable. I love their jeans, they fit great and they have a good selection to choose from. I usually shop at their online store because I can almost always find a coupon code at retailmenot.com.
I love Aeropostale it's affordable and there clothes are my style! Jeans fit really well and are comfy. I also get a ton of coupons!
Yeah, the only reason Aeropostale isn't at the top is because these idiots think that more expensive is better.
13
Tommy Hilfiger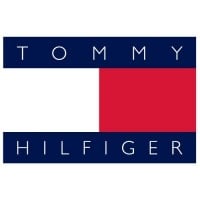 Established in 1985, Tommy Hilfiger is an American brand that incorporates preppy designs with classic Americana themes. Recognized for its red, white, and blue logo, the brand offers a wide range of clothing, footwear, and accessories. Tommy Hilfiger has cultivated a global following and is celebrated for its commitment to social responsibility and inclusivity.
Everything I bought from them is still like new. T-Shirts I bought 6 years ago have been with me everywhere, spillen over with alcohol in nightclubs worn everyday, has been washed milion times and the stiches and also the color is the same like from the first day. Amazing brand for me, little bit more expensive but the price is justified in my case.
Tommy hilfiger is the best. The clothes are comfortable, elite and sobor. The fabric and the quality is amazing. The service which you get in Tommy Hilfiger is great. The staff treats you so well and the customer service standards are above xpectations.
Besides Polo clothing, this is the brand I prefer to wear. No offense to any other clothing line like Tru Religion, Sean John, Rocawear crap! All garbage can't be like Ralph Lauren Polo or Tommy any day hands down, they make the best clothing!
Best in terms of quality and fitting of clothings. I rate this brand above Calvin Klein and anime amehen it comes to shirts and jeans.

Jeans are far more comfy then Levi's at times. I am top to bottom Hilfiger at times!
14
Puma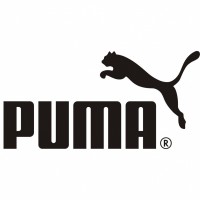 Established in 1948, Puma is a German multinational corporation specializing in athletic and casual footwear, apparel, and accessories. With its leaping Puma logo, the brand has a long history of collaborating with athletes and sports teams. Puma's diverse product range is designed to suit a variety of sports and lifestyle needs, from soccer cleats to lifestyle sneakers.
Puma is creating best designed and most durable products, no joke, there are taste for everyone, you just have to look at their products, if you don't like one puma product, just look at the others puma products. I'm always buying puma, I'm wearing, always 100%puma outfit. I have to admit that I like some of the adidas hoodies, but in overall pumabis better. I don't boys and girls, but for my taste puma is the best, its just very beautiful. it's better than adidas and nike, adidas and nike are overrated. Puma at least should be in top 5 or top 3. Jeez rick. I just don't knoe how puma is not top 3. It has one of the most beautiful and durable shoes and dresses
The guy who made Puma is the brother of adi dassler, the founder of adidas.
So it's the same product for half the price.
I'm a fan of PUMA they are making very good products and in general I like sport brands.
Puma is rubbish buy polo Ralph Lauren, Nike, Adidas,Hype,Ellesse but just not puma its crap my just broke when walked on my carpet!
15
Victoria's Secret
Established in 1977, Victoria's Secret is an American lingerie, clothing, and beauty retailer. Famous for its annual fashion shows featuring "Angels," the brand has become a dominant force in the lingerie market. Offering a range of products from underwear and sleepwear to beauty products, Victoria's Secret has been influential in shaping perceptions of beauty and fashion.
The underwear seems pretty cheap but the bras are so nice. They are so comfortable and looks like they were made with good quality. I've never tried any of their clothing though. Lingerie is nice too.
I love Pink and I think this needs to be number one, this brand may be expensive but it's worth it I love pink and where it 24-7 it's comfy and good quality clothing.
One word-A.M.A.Z.I.N.G! I love this brand so much it's unbelievable the quality is amazing and it's trendy and whoever said they only sell underwear: get some eyes
It's only good if you wear a common bra size (which would be a 32 - 40 band, and an A - G cup). I'm a 26D, and I hate how hard it is to fid a bra that fits my narrow 26 inch ribcage. Even a 28C bra is difficult to find. Some ladies do have sub-32 (or even 30) ribcages, especially short women.
16
Vans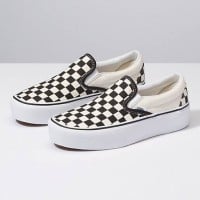 Founded in 1966, Vans is an American manufacturer of skateboarding shoes and related apparel. Known for their distinctive waffle-sole design, Vans shoes have become a staple in skate culture and casual fashion alike. The brand has since expanded to offer a variety of footwear and apparel, becoming an iconic symbol of youth culture and lifestyle.
Vans should at the dead least top 5. They look so stylish Gucci. Here is the bad part: I am a competitive sprinter one of the all time fastest kids and they crush the vans up like nothing. All I'm saying
Very trendy nowadays, love checker pattern.
Bunch of vsco girls on here bragging about their all white vans. They need to stop, ya know? tat whole trend is dead, mon
I love vans. And I love the design
17
Stone Island
Founded in 1982 in Italy, Stone Island is a high-end menswear brand known for its innovative fabric treatments and unique dyeing techniques. The brand has a cult following, especially among youth subcultures and football fans in Europe. Offering a range of outerwear, knitwear, and casual garments, Stone Island combines luxury and functionality in its designs.
Stone island is just beautiful and while the logo is very present its also really pretty unlike canada goose.
Amazing quality clothing, premium brand and favoured by man celebrities eg drake. Should be much higher
Best on the market
Much better than puma and better quality and should be much hire
18
Louis Vuitton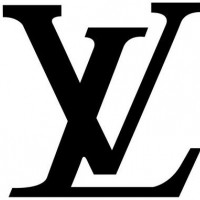 Founded in 1854, Louis Vuitton is a French luxury fashion house and one of the world's leading international fashion brands. Known for its monogrammed handbags, the company offers a wide range of luxury goods, including luggage, clothing, and accessories. Louis Vuitton has built a reputation for craftsmanship and quality, maintaining its status as a symbol of luxury and elegance.
These are probably the best brands I know sorry other brands!
I am in love with their bags and clothing .
It's the king of fashion brands!
I love it.
Louis Vuitton is the best cause its expensive and expensive things are the best and the best quality
19
Dolce & Gabbana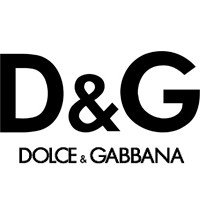 Established in 1985 by designers Domenico Dolce and Stefano Gabbana, Dolce & Gabbana is an Italian luxury fashion brand recognized for its elaborate and theatrical designs. The brand has been synonymous with Italian opulence and style, often featuring ornate detailing and extravagant materials. From couture gowns to accessories and fragrances, Dolce & Gabbana has established itself as a staple in the global luxury fashion industry.
Iam Using More Than 100 Companies T-shirts, But Dolce & Gabbana is the best one I have ever used among all.
This is best for me because their products are so amazing & Original.
I think this brand has excellent quality, variety and style.I enjoy every thing Dolce and Gabbana has to share it is my brand of the day! 6.1.2017
The best clothes I have ever seen.
20
Hollister Co.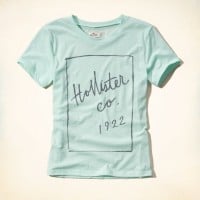 Established in 2000 as a subsidiary of Abercrombie & Fitch, Hollister Co. is an American lifestyle brand targeting a younger demographic. Known for its Southern California-inspired casual wear, the brand focuses on jeans, T-shirts, and hoodies. Hollister aims to offer affordable and trendy options, appealing especially to teens and young adults.
Hollister is the type of clothes that never loses size or color after wash, it always fits the way it should, it feels EXTREMELY comfortable, and it is priced decently. I love Hollister because of the California culture that it's incorporated with. I love California, and I love looking like I'm from California. Hollister pretty much represents California in the best way possible and believe me, no compromises have been made here. Hollister clothing is PERFECT.It makes me feel better about myself when I look in the mirror.
Amazingly high quality clothing for a reasonable price. I buy a lot of clothes from there and I think they look good and are extremely comfortable! Top brand!
Simple. It is comfortable, offers a wide range of clothing for any season and the store offers a great feel of comfort. What is not to like?
Well ehemm! Hollister is one of my favorite brands! I begged my parents for Hollister on Christmas and I freaked out when I found Hollister clothes sitting under my tree. I get all my clothes from here (:. I RECOMMEND IT!
21 Steve Madden Established in 1990, Steve Madden is an American footwear company that gained fame for its trendy and affordable shoes. Known for its daring designs and fashion-forward appeal, the brand has expanded its offerings to include handbags, accessories, and clothing. Steve Madden has built its reputation as a go-to brand for contemporary style, appealing to fashion-conscious consumers worldwide.
22
Banana Republic
Founded in 1978 and later acquired by Gap Inc., Banana Republic is an American brand specializing in contemporary classics and tailored clothing. Initially inspired by safari and expedition wear, the brand has evolved to offer professional and casual apparel, accessories, and fragrances. With its focus on quality materials and sophisticated style, Banana Republic is popular among working professionals.
I have best clothes of this brand. Hard to find in India. That's bad.
Banana Republic has the cutest clothes ever! I love this store.
Amazing quality, yet affordable. Love it
23
Ralph Lauren
Established in 1967 by American designer Ralph Lauren, this brand is a global leader in the design, marketing, and distribution of lifestyle products. Best known for its Polo Ralph Lauren line, the brand also offers collections across multiple categories including women's, children's, home, and fragrances. With its commitment to quality and iconic "Polo Player" logo, Ralph Lauren has become synonymous with American classic style.
Started a job at 15 so icould buy my polos,33 years later and still wear nothing but polo. Love them, last forever, colors are awesome and never go out!
Just the best
24
Under Armour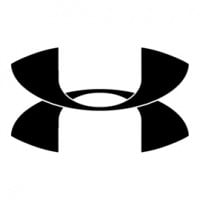 Founded in 1996, Under Armour is an American company specializing in performance wear for athletes. With a focus on innovation, the brand has developed moisture-wicking fabrics and smart technology to enhance athletic performance. Offering a range of products, from activewear and footwear to sports equipment, Under Armour aims to empower athletes around the globe.
I had a pair of Under Armour shoes and they sucked but all of Under Armour's shirts, shorts, hats, and etc are excellent fit, are comfortable, keep you warm if that is what they were suppssed to do and cool if that is their design, and look nice.
Under Armour feels and looks so good with all styles it should be number 1 you get a nike sweatshirt and under armour the under armour will look better and last longer. It should be number 1
Reasons to love under armour:

1. Very soft and conforble
2. Very popular
3. If you look in your closet, I bet you have at least 2 under armour shirts
Under Armour has almost the best sports shirt, and shorts of all these brand.
25
Juicy Couture
Established in 1997, Juicy Couture is an American casual wear and dress clothing brand known for its tracksuits and luxury athleisure wear. The brand gained iconic status in the early 2000s and became synonymous with a glamorous, laid-back West Coast lifestyle. While it started primarily with clothing, Juicy Couture has since expanded into perfumes, accessories, and handbags.
It's Great for teens, really fashionable, a bit expensive but good quality.
Nice but really expensive.
PSearch List