Top 10 Best Clothing Brands
The Top Ten
1
Nike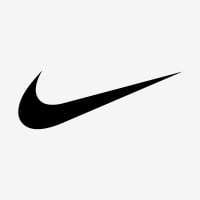 It was hard to chose between this and Adidas, so I decided to make my decision based on things other than the quality, availability, and look of the clothing. In terms of name of the brand, Nike easily won. Nike is the Greek goddess of victory, so obviously it was the perfect name for this sports brand. Their logo also trumps adidas, and though I have both of their clothing I would say Nike dominates my wardrobe, so my vote goes to Nike.
They are amazing, they have they best quality and also Adidas. I have no idea which to buy, they are all very very nice. that's why both is expensive! They have nice appearances for both shoes and clothes, Nike and Adidas are brilliant choices
~ MistygazeOfDreamClan
I like Nike especially the shoes they have shoes from at least almost every single basketball player. One disappointment about Nike is that they don't have Curry shoes because Under Armour has them which ranks Under Armour my 2nd favorite.
It is true. Even though we have Tommy Hilifiger, Gucci, Chanel, Zara and incredible brands. You have the admit it is in fact one of the bought designs. It earns the most visitors and money compared to any other clothing brands.
2
Adidas

Adidas AG is a German multinational corporation, headquartered in Herzogenaurach, Bavaria, that designs and manufactures shoes, clothing and accessories. It is the largest sportswear manufacturer in Europe, and the second largest in the world. They were first founded in July of 1924 as Gebrüder Dassler ...read more.
Recently I've been getting a lot of Adidas merchandise. Shoes, shirts, pants, etc. I actually just went shopping and 95% of what I bought was Adidas. I'm also wearing an 100% Adidas outfit right now, even the underwear and socks are Adidas. My favorite stuff they make is the shoes, Their shoes are incredible. ADIDAS NEEDS MORE ATTENTION, CHANGE MY MIND.
Really good clothing, hoodies are INSANE! Feels very comfortable with all clothing. The shoes are just as good and they are very underrated
Its vary flexible (good for slav squatting in my slavic friends) and almost seems like I'm never to hot but never freezing. I walk to school in my pants,shoes and hoodie is all adidas the temp is about -10 celsius (about 10 fahrenheit.never cold but keep in mind the hoodie I use is like a 10th if an inch thick.
Love it! I just go these super-duper cute Adidas, they were light purple, a pastel color. And in silver, they had the logo on it. And on the back, there was a sort of strip that said "Adidas"...so cute! I love the light purple and silver combo... and wait to go Adidas! Awesome clothes as well!
3
Levis
I'm saving my old Size 24s for my daughter (when I have one some day). I'm excited for her thinking about it. Levis are so legit.
Best and most durable clothes out there. Makes you feel like a badass when you put on that cool denim trucker jacket
Good stuff expensive but worth it
I just bought a leather jacket from Levi's. It was amazing and super comfortable to wear.
4
Gucci

Ok so, the one think I dislike about Gucci Is how expensive it is. I remember when I was younger, I always thought Gucci was such a ripoff, but as I got older I understand why it was so expensive, it was because most of the things there are handmade! And if you get a purse or a keychain with the logo "Gucci" on there, LOTS of people wolud be impressed. The things there are SO comforable and beautiful! (OK ill say that I've never got gucci but, I have heard lots of other people say how amazing it is and I've seen LOTS of amazing colors and designs on them)

Have a great day! :)
It uses astounding materials that is exported from other places. Additionally, they are a great brand of clothing, shoe's, and bags. They are expensive, however if u pay the price of the bag. It will last u a lot longer than other bags, and it is cheaper than Louis Vuitton. Thank u for your understanding and reading of this.
Dear,
Anonymous
I got a Gucci shirt from wish it sucked made of polyester but get this the fake shirt was better than the real one I bought! I was allergic to the real ones material I am in the hospital right now this company is owned by saten himself
Can't believe nike beats gucci. Gucci has comfortable and decent patterns, however the shirts may be around 300 bucks but if you like quality over quantity I'd settle for a few gucci's over several levi's anyday.
5
American Eagle
I just LOVE American eagle. I like to shop there a lot! They have a lot of variety and Aerie is also part of it
Great quality clothing with a wide variety. A little pricey but they run a good sale every month or so.
Its excellent brand I am very comfortable with this brand and also called every one it use to ware
American Eagle is literally the best place ever & that's where I get all of my jeans!
6
Polo Ralph Lauren
Been a fan since childhood. Now that I have the power to spend, my money goes straight to the pony. Excellent fit, design, comfort, the value's just so rewarding.
It's very costy, bad quality, big sizes often not slim fit! BUT it is beautiful. The pony just completes the set but if you can't afford it then you shouldn't go for Zara!
Its just an iconic brand that a lot of people look up too
Their one of the absolute best when it comes to value of goods and quality
Its exemplary honestly
A lot of there Clothing brings a very nice, luxury feeling. And is somewhat inexpensive, but for being American made; kudos.
7
Versace
Am so obsessed with versace it's gat nice fitting on me and is d best selling brand in nigeria
The Medusa brand is the best, classy and quality feeling of all times
It been one of the best selling clothing designer in Africa by me rahim sesay
Personally I think it's a good brand but it costs too much
8
Calvin Klein
I bought CK tighty whities that lasted over twenty years and still looked and wore like new! No wear or tears and all elastic perfect.And, yes. I actually wore them!
It does have really smart clothes and yes it should be a little higher in this list.
Calvin Klein is the best...by the way this is a top 10 website but there are 50 brands
CK the best of the best. Just awesome no words to say for the finest quality you will ever find
9
Aeropostale
Aeropostale is a good brand and the clothes are so comfortable with amazing styles,they should to put this brand little higher in list.
It has everything. Anything anyone needs. It meets to everyone's taste. It has something for anyone. Aeropostale has brought style to the world and is a classic favorite. It has invented the word fashion.
I love Aeropostale, they have great clothes and they are affordable. I love their jeans, they fit great and they have a good selection to choose from. I usually shop at their online store because I can almost always find a coupon code at retailmenot.com.
I love Aeropostale it's affordable and there clothes are my style! Jeans fit really well and are comfy. I also get a ton of coupons!
10
Abercrombie & Fitch

Abercrombie and Fitch is expensive, but it is worth it. Their clothing is very unique, I buy a lot of clothes from there each time I go to the mall.
I love Abercrombie & Fitch they have amazing shirts, hoodies, etc... But it can be a littl pricy, I've heard many bad comments on this brand and of its ceo. Well I am not popular or cool at school so I can buy it if I want! Greaf store but horrible ceo!
Abercrombie and Fitch is the best clothing brand because it is a new York brand and it has clothing for all size people.
Awesome store with great designs for your typical teenager. The styles are cute and a little expensive but SO worth it.
The Newcomers
?
Bershka

The Contenders
11
Victoria's Secret
The underwear seems pretty cheap but the bras are so nice. They are so comfortable and looks like they were made with good quality. I've never tried any of their clothing though. Lingerie is nice too.
I love Pink and I think this needs to be number one, this brand may be expensive but it's worth it I love pink and where it 24-7 it's comfy and good quality clothing.
I really love the Pink sweatpants. Most of the teenage girls look so cute in them, they deserve a million dollars
I love there sweaters every month I shop for pink sweaters there got a whole collections
12
Puma

Puma SE, branded as Puma, is a German multinational company that designs and manufactures athletic and casual footwear, apparel and accessories, which is headquartered in Herzogenaurach, Bavaria, Germany.
Puma is creating best designed and most durable products, no joke, there are taste for everyone, you just have to look at their products, if you don't like one puma product, just look at the others puma products. I'm always buying puma, I'm wearing, always 100%puma outfit. I have to admit that I like some of the adidas hoodies, but in overall pumabis better. I don't boys and girls, but for my taste puma is the best, its just very beautiful. it's better than adidas and nike, adidas and nike are overrated. Puma at least should be in top 5 or top 3. Jeez rick. I just don't knoe how puma is not top 3. It has one of the most beautiful and durable shoes and dresses
One of the best brands for comfort. Very cheap and easily affordable. usually has good deals and the best staff members
Nike is overrated and doesn't have the best shoes but puma has the best shoes and cloth
The guy who made Puma is the brother of adi dassler, the founder of adidas.
So it's the same product for half the price.
13
Vans

Vans should at the dead least top 5. They look so stylish Gucci. Here is the bad part: I am a competitive sprinter one of the all time fastest kids and they crush the vans up like nothing. All I'm saying
Bunch of vsco girls on here bragging about their all white vans. They need to stop, ya know? tat whole trend is dead, mon
Damn daniel back at it again with the white vans
Very trendy nowadays, love checker pattern.
14
Old Navy

Old Navy is an American clothing and accessories retailing company owned by American multinational corporation Gap Inc.
Old Navy is more modest than most brands, has amazing bargains, their clothes are so cute and comfortable, and they have very nice service. They have medium sized stores so you don't have to roam as much, and the lines are never so long as other stores.
Old navy has the best jeans EVER! They're stretchy and comfortable and the only jeans I'll actually wear
The tops and tanks are so cute and totally in style! Good quality and very pretty
Horrible quality
15
Louis Vuitton

Ummm duh! It's a no brainer! Louis vuitton is the hip, new fashion elite empire in the world! Even though it's been around since the 1800s, it's still one of those you never get tired of n it never gets old. Go Louis vuitton!
Louis Vuitton is the best cause its expensive and expensive things are the best and the best quality
These are probably the best brands I know sorry other brands!
Nice clothes like the best in the world
16
Lacoste
Chemise Lacoste is the BEST "Polo" shirt ever made. They fade in a beautiful manner as they go through a lifetime of wearing. The less than knowledgeable people who refer to the alligator logo need to learn a tad of history about the origin of the brand and they should refrain from using the abominable name of Izod since they no longer the true make the true product.
Lacoste should be #1 in quality. I have used all types of weather against my Sevrin shoes, and the interior is still in literally brand new condition. The exterior has aged well too, with a general clean that can revive it to new condition.
Much better than its rivals Ralph Lauren. Polos have a better trim, more quality, less mainstream and exactly the same price! Why Ralph Lauren is top I have no idea...
Lacoste is my favorite of all time. Love French clothing. Very good quality cotton used in lacoste polos
17
Tommy Hilfiger
Everything I bought from them is still like new. T-Shirts I bought 6 years ago have been with me everywhere, spillen over with alcohol in nightclubs worn everyday, has been washed milion times and the stiches and also the color is the same like from the first day. Amazing brand for me, little bit more expensive but the price is justified in my case.
Tommy hilfiger is the best. The clothes are comfortable, elite and sobor. The fabric and the quality is amazing. The service which you get in Tommy Hilfiger is great. The staff treats you so well and the customer service standards are above xpectations.
Besides Polo clothing, this is the brand I prefer to wear. No offense to any other clothing line like Tru Religion, Sean John, Rocawear crap! All garbage can't be like Ralph Lauren Polo or Tommy any day hands down, they make the best clothing!
Tommy just takes the cake their brilliant! The designs the patterns and the transition of color is keen. My hat goes off to Hilfiger for their epic sense of style!
18
Hollister

Hollister is the type of clothes that never loses size or color after wash, it always fits the way it should, it feels EXTREMELY comfortable, and it is priced decently. I love Hollister because of the California culture that it's incorporated with. I love California, and I love looking like I'm from California. Hollister pretty much represents California in the best way possible and believe me, no compromises have been made here. Hollister clothing is PERFECT.It makes me feel better about myself when I look in the mirror.
Well ehemm! Hollister is one of my favorite brands! I begged my parents for Hollister on Christmas and I freaked out when I found Hollister clothes sitting under my tree. I get all my clothes from here (:. I RECOMMEND IT!
Amazingly high quality clothing for a reasonable price. I buy a lot of clothes from there and I think they look good and are extremely comfortable! Top brand!
Simple. It is comfortable, offers a wide range of clothing for any season and the store offers a great feel of comfort. What is not to like?
19
Steve Madden
Steeve maden
Wolf of wall Street
20
Guess
Everything from Guess is quality and just looks fire!
21
Dolce & Gabbana

Dolce & Gabbana is a luxury Italian fashion house founded in 1985 in Legnano by Italian designers Domenico Dolce and Stefano Gabbana.
I think this brand has excellent quality, variety and style.I enjoy every thing Dolce and Gabbana has to share it is my brand of the day! 6.1.2017
Iam Using More Than 100 Companies T-shirts, But Dolce & Gabbana is the best one I have ever used among all.
This is best for me because their products are so amazing & Original.
Dolce gabbana is an incredible brand
22
Superdry
Got to be right up there in the top five. Their New York store is the best I've ever seen. Very industrial and real Urban. These guys have some great designers behind them.
Products are so dam good. Amazing products.. But the only problem is that prices are too much high.
Should be in the top 10 list, great quality cloths that has an amazing fit.
Best place you could possible go to have no clue why its not in top 10
23
Ralph Lauren
Started a job at 15 so icould buy my polos,33 years later and still wear nothing but polo. Love them, last forever, colors are awesome and never go out!
Ma brand thea brand babys Love that horsemen or pony ma brand don't care how expensive
There cloth is clean and beautiful
Cute and good quality clothes
24
ZARA

Its an really amazing brand. Its available all around the world.
Clothes are classy with good quality at reasonable price.

I can pay happily for any of its product.. Go zara.. Rule the world..
The tracksuits are the best good value tracksuits you can get on the market. the clothes are good for trendy types from whitechapel and hackney in some of there ranges and they have clothes for the blander tastes
I love their designs and they're a reasonable price for their quality. So much better than overpriced designer brands.
Very affordable and nice designs. The quality isn't amazing but it's a very good brand for the price.
25
Stone Island
Stone island is just beautiful and while the logo is very present its also really pretty unlike canada goose.
Amazing quality clothing, premium brand and favoured by man celebrities eg drake. Should be much higher
Much better than puma and better quality and should be much hire
The innovation of this company is much better than any other
PSearch List