Top 10 Best Shoe Brands
The Top Ten
1
Nike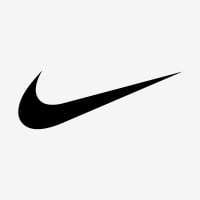 I have had nothing but Nike my entire life so far and they are extremely well made and durable shoes. I have had one pair of Vans and Skechers in recent years. The Vans are well made too, I just don't wear them much because of bad memories I associate with them and they are galaxy themed so they don't match anything I own. The sketchers were bought as work shoes, and the first pair the entire bottom started to come off on the left shoe after about 6 months; I bought a new pair recently and so far they have been great a lot better than the last pair. In all honesty they are all good shoe brands, but Nike tops them all. You pay for the quality, and Nike may be an expensive brand they are definitely worth the price.
Yasss! So much better than those shoes you can't even run in that people find..."popular". I wear nikes all day, everyday. They have special shoes that will fit your width, even for the super narrow feet like mine! They make shoes in ever category! THEY EVEN OWN CONVERSE! So instead of voting for those shoes, vote for Nike, because then you're texhnically voting for both! Nike makes basketball shoes, soccer, baseball,and football cleats. Lacrosse, golf, heck they even make swim shoes! They also have a super swaggyliscious logo, leh swoosh. Looks much better than three lines like adidas. Plus they have shoes in literally EVERY COLOR! I think they even made new colors... Anyway, I think it's pretty obvious, NIKE IS THE BEST!
Nike is the king of all shoe brands. When I say Nike, that includes Jordan Brand. Their technology including Lunarlon, Unlocked Zoom Air, Flywire, Flyknit, Flightplate and other technologies are the best. Nike has the best and most comfortable cushioning systems, except for Adidas Boost. No one can beat Nike or Jordan Brand when it comes to basketball and running shoes. In basketball, they have the Jordan, Kobe, Melo, Lebron, KD, CP3, and Hyperdunk line of shoes. Their Lunar, Flyknit, Zoom, Max Air, and Free running shoes cannot be beaten. However, it really depends on the model. They have shoes for many other sports like soccer/football, skateboarding, and much more. Why are people saying that brands like Converse, Vans, Reebok, New balance, and puma should be in the top three? Converse and Vans are just good for casual wear and skateboarding, plus their tech isn't great. Reebok is suitable for the top 5-7 but lacks style and their technology is okay but better than most. Zigtech is ...more
Jordan's 1 of 5 players in nba history to score 32,000 points 1 of 3players in nba history to win 5 or more nba mvp awards kareem and bill Russell are the others who have accomplished this feat 1 of 2 players in NBA history to 500 playoff points 8 times he is number 1 points per game for the nba playoffs while Lebron James is number 5 on that list those are great achievements
2
Adidas

Adidas AG is a German multinational corporation, headquartered in Herzogenaurach, Bavaria, that designs and manufactures shoes, clothing and accessories. It is the largest sportswear manufacturer in Europe, and the second largest in the world. They were first founded in July of 1924 as Gebrüder Dassler ...read more.
Not necessarily the best shoe brands but probably the best sports brand. From their jackets to the tracksuits to these shorts this socks and footwear and all apparel would sit comfortably at number 1. Now by best we do talk about designer but also custom for the individual and added us and it Adidas anatomically seems to manage the spectrum quite well compared to almost all of the brands besides you Everlast and specific local designer such as Black and Blue. So if you play sport and your body shows it in the features and anatomical structure seems to be the unknown to All But A few. For example a bodybuilder has the classic trained physique that structurally should be the template from which all sports brands work from but they all Clueless in the human form in a static state let alone one that is under duress or requires to be in performance mode this is where style and ingenuity through Engineering...

Y ou think I can get a pair of jeans off the shelf it's a joke. I'd slide ...more
I think Adidas is really the best too! I LOVE Adidas, it's comfortable, I love the style, and it's a good brand for comfort in clothing too. I like Nike, Vans, and Converse, but I'm positive, Adidas caught by attention more then the others. ADIDAS SHOULD BE #1. (Just saying') But, I do respect other people's opinions with what shoe brand they consider their favorite or not, but I just think Adidas are the best.
My adidas Ultra Boost are really amazing. The first time I wear, they automatically comfort my feet. I think that Nike can't do that. I also has these Adidas Neo Black shoes, and they are the most stylish shoes, and I really like them because of the style and comfort. What I need Adidas Has, Not Nike
Adidas has been my new go to as they are more comfortable and fashionable. They dominate the market with boost products, and I love the Ultraboosts. I have always been a fan of NMD and also have a pair of Adizero Ubersonic 2.0 LTD tennis shoes. I like Nike but Adidas has outdone Nike in the past few years and I love the new styles.
3
Vans

These shoes are one of the best shoes ever. They are really good for skateboarding and they are very stylish. These should be #1.
Although Vans are not good for running they are the best shoes ever. They are comfortable and stylish. There are many cool colors just for everyone. You can even mix up the colors and they will still look good. I love that there are many different styles. I have had a pair when I was 5 but I went to DC's, now I'm back with Vans. I have 5 pairs now and I love them. By the way they are popular in my middle school.
These used to be the best shoes money could buy. I'm pretty sure they started making them overseas and the glue that they use is nothing like the glue that they used. They fall apart 10 times faster. As a matter fact I'm probably going to look elsewhere for shoes unfortunately. I miss the old vans made in America
Vans is the best shoe brand because they actually care about what they are making they don't just grab a bunch of crap and make a shoe but they think about how to make the people who buy them happy. If you need new shoes that look good and that don't fall apart after 2 weeks then definitely get Vans.
4
Puma

Puma SE, branded as Puma, is a German multinational company that designs and manufactures athletic and casual footwear, apparel and accessories, which is headquartered in Herzogenaurach, Bavaria, Germany.
They're pretty good. I noticed that they last a hell of a lot better than Adidas, and I'm not exactly sure why (from first impressions, they appear to be the exact same quality). My brother got a pair of Adidas a while back and I soon after him got a pair of Pumas. I do jogging pretty often, whereas he is more of a weight lifter (as such, my Pumas were under a lot more stress). His Adidas cloudfoam started to collapse inward and start to look shabby after 2 months. My Puma IGNITE still looks like new, 10 months later, after at least 5 half-marathons! The fabric on the top hasn't lost shape, there's no fraying anywhere, no holes, etc..

As far as I'm concerned, Nike, Adidas, and Puma all seem to have the same quality, on the surface. But given time, Pumas tend to hold their shape much better, and still look like new after a long, long amount of time. To me, that's the most noticeable difference of Puma. Besides that, I'm sure their comfort levels are about the same, and their ...more
They are cool and amazing. If you do track or something that involves running or sports like so they will do great trust me they are surprisingly really comfortable but they are small they don't have my exact size (9w) so I just got a nine wore it around the house and took a jog for two days and they were fine but if you wear like a 9w or 9 1/2 some fit like a glove and some you have to get used to for a few days.
Puma is an epic shoe. I'm a growing girl and these shoes I got are awesome. They last long and aren't that expensive for the look and great quality. Nike and addidas are okay and have great quality although they are very expensive.
Puma's might be expensive but they are great! They are so comfortable. But they run small. I also love the design! These shoes are great for if you play sports like track. These shoes are great!
5
Reebok
I have had a pair of reebok running shoes for a year now, and when I wash, it looks all brand new again. Couldn't be happier because I got them at sale for only $45 CAD. They are very comfortable, and looked nice too. I think reebok should at least be a top three.
They are so comfortable! I have been wearing Reebok shoes for at least 5 years and they are the only brand I buy. They last a long time unlike some other brands. I love the way they look and feel. I would highly recommend this brand of shoe!
I have asked many people and they have told reebok is THE best there is a great variety to chose from and are durable it should be first it is better than nike reebok should be in the 1st position.
I have lots of nike, adidas shoes, but I have to admit Reebok is my favourite. Its comfortable, stylish, durable and sexy. No pain whatsoever after a long run. WORTH THE MONEY
6
Converse
Converse are THE BEST! Right now I have 3 pairs and I have a fourth pair coming but they were on back order and possibly soon I'll be getting a fifth pair! Most of the ones I get are from Journeys so they are more expensive, but still I have had my oldest pair for about a year now and they are holding up pretty nicely. (but they are faded and slightly ripped but still very comfortable) Honestly they are my favorite brand of shoe ever and they are extremely comfortable. The only thing that they shouldn't be used for is running, but other than that they are great for anything!
The bomb I'm getting converse because their awesome and the converse I'm getting is black and yellow this needs to be number one their the best who ever made these shoes is a genius. So I think nike and converse needs to switch spots so converse is #1 I (it always have been) and nike should be #5 go converse
I have 4 pairs of converse. Two High and Two Low. I don't like my low because its dainty well it's my fault for making the mistake. But converse do last long and feel comfortable. I am currently wearing my black low top which lasted me for 1 year and a half. Now they are wearing out and fading but they vv good shoes
CONVERSE WO! These 'NEED' to be number one, they are the best shoes in the whole world I have purple ones and a black pair (Black are way better though because you can wear them with anything) I LOVE who ever made these shoes, your a gineus (can't even spell it laugh out loud) CONVERSE!
7
Under Armour

Under Armour, Inc. is an American company that manufactures footwear, sports, and casual apparel. Under Armour's global headquarters are located in Baltimore, Maryland with additional offices located in Amsterdam, Austin, Guangzhou, Hong Kong, Houston, Jakarta, London, Mexico City, Munich, New York ...read more.
Under Armour is SUPER good and I would really recommend getting a pair of these they look good, they are comfy, and they are actually pretty good for anything you want to do such as running, parkour, or climbing. These should at least be in the top 4.
Under Armour is awesome and way better than Adidas. They are just so comfortable and cool looking! I like Nike, Under Armour and Fila.
I think under armour is better than converse, puma, and fila. Converse because I just never liked it because of the style of the shoe. Puma because of the same reasons that I don't like Converse. And lastly Under Armour is better than puma for tons of reasons, one is because they are very easy to break and because the design isn't that good either. Also Under Armour does much more than shoes. Just saying'.
Yeah under armour should be third vans, converse, puma, fila and asics have a really bad style. All asics have the same shape when made only different patterns. Converse look ugly. Same with fila and puma. Adidas nike and under armour are the only cool ones.
8
DC
DC shoes are really cool and good for skateboarding. I also really like Rob Dyrdek and he has the best styles. My favorite are the Aubrey. There are pink and black and another one of my favorites is the white and black one.
DC's are strong and if you want to throw a shoe at someone, you can without damaging your shoes. They're also waterproof and you can easily wash them in the washing machine. There's also DC flip flops and boots.
DC is an amazing shoe brand, they are simple and they do not have excess features such as the white under part of trainers. They are simply beautiful and comfortable.
Dc shoes as everyone knows are the most comfortable and styleish shoes ever made and are amazing quality and last for more then a year for a normal person therefore dc is the best shoe brand ever made.
9
Fila
They are good although I prefer adidas these are more comfortable but you can't get mud stains out of the kind of leather ones. 7/10
FILA is awesome and way better than Adidas. They are just so comfortable and cool looking! I like Nike, Under Armour and Fila.
I can't believe I'm the only one in my class with these. They are so good for running and other stuff. I would get another pair.
Fila is TERRIBLE. I had two pairs and the soles fell super quick and they hurt my feet like heck. Piece of CRAP.
10
New Balance
At New Balance they scan your feet to help you get the right fit and shoe insert combination. They zeroed in on why I was having trouble getting a good fit from other top manufacturers and now I can spend twelve hours a day on concrete floors and still feel like going for a walk. Not everyone carries the size shoes I need, but they do. Also, their shoe sizes are pretty consistent. Once you get fitted in a store you can order online with confidence. Their record keeping is excellent. I can go to store and ask for new inserts and they know exactly what I need and I am back out the door in minutes. Their sales staff is extremely knowledgeable. Their styles are classic, but limited, and unfortunately fashion is their weakness. I would really like to see them come out with women's wedge heeled pumps suitable for office dress in a wide range of sizes. They keep trying to sell me Mary Jane's -- which just won't do. Most of the people I have referred to the New Balance store suffer from some ...more
I have problems with my feet and New Balance shoes are the only ones that correct those problems. I have tried other shoes including some of the more popular brands, but my feet still had problems. I know that New Balance is the only shoe for me and it doesn't matter which style it is, the comfort and durability is there. I don't care about price as the price is worth every penny.
My father loves these shoes! They come in a wide option which is great for him. He finds them very comfortable. They don't last as long as Reebok shoes do but Reebok doesn't fit him properly. Being a teenager, I wouldn't wear them, they are just not my style but older people like them a lot.
New Balance shoes are some of the best shoes I ever had. They are super comfy and many models of them. They can be for sports or for casual. (When you buy a half size bigger than you, they are even better! )
The Contenders
11
Skechers

Best shoes ever. Forget Nike, Adidas or whatever. The most comfortable, durable and trendy shoes. Ever since I owned these shoes, I'm putting them on all the times, whether I'm at work, gym or for groceries. Once u get used to them, u won't like anything else.
Best shoes I have ever worn. More than two years and still awesome looking very comfortable and durable, they encouraged me to walk more with no pain or soreness of my feet as I used to with other shoes after 2 hours of work.
I don't know why these are in the top #15. To me these shoes are for lil kids. People who get these means they don't have no money to get Jordans, Adidas, and Nikes. The only shoes I have are Jordans, Adidas, and Nikes.
Right shoes, right price. Kinda goofy to pay a ton of money and get the exact same thing just for a label. But, I guess some people just like giving away their money...
12
Etnies
For anyone who doesn't know what this is, it's a skate shoe.
These are good skate shoes and are pretty good
I've seen these and I don't want to buy them
I don't even know what these are...lol
13
Asics
They are great for running and sports. Every time that I go to a store like Fleet Feet or the Good Feet Store they always suggest these.
This shoes I love because they are great to do every sports in and they are super comfortable to wear and hold great support for the activities and things you do in the human life. I would recommend this shoes for people that like comforts, style and availability of this shoes
Asics are the best brand of shoes! Great support for running and walking, good for school and other activities, the sole takes a long time to wear out, the shoes look relatively new after a couple years. Who doesn't like Asics? I love them!
These should be 2nd to nike. Super comfy and stylish. They have great prices and they last forever, longer than any other shoe I've owned. they're more comfortable than Jordans! Great material quality and a cool lineup. I've owned over 15 pairs of this brand.
14
Supra
Supra has simple yet amazing shoes with tons of bright color ways. Probably the best high tops on the market.
Supra is one of my favorite. Lots of upgrades, can be one of the fastest imports in the world when built correctly.
I think supra shoes are much cooler shoes than these all above it really attracts everyone to it...even I also have one supra Vaider shoe
They're the best shoes ever! well, apart from nike. nike is a little better. But still these are dope!
15
Champion
Why isn't champion in the top five on this list? I have no clue why because Champion is probably the most comfortable shoe on the market and by far the most durable of shoes I have a pair that I've owned for 12 years and they are still as good as new and even the shoe strings look like they are brand new they're just that good of a shoe you can spend your whole life trying to find another shoe as good as Champion but you won't find it not even Nikes can hold up to Champion
Champion is the lightest shoes you will ever own. They are perfect for all sports. They also make very good clothes that I use for all my runs
I love Champion! Their shoes are comfortable and great for sports and running. They also make really comfortable sweaters and t-shirts.
Champion is a great lightweight athletic shoe and the price is not bad for he amazing quality that they have.
16
Osiris
Lmfao! These shoes are for people who WISH they had swag these shoes aren't cool just because you can't afford real hightops doesn't mean you should get these! They are NOT "really cool" haha ya'll are mad lame... PEACE
The soles on my pair got so worn down that there was literally NOTHING between my feet and the ground. I jumped down 8 stairs and absolutely CRIPPLED myself.
Good looking but mine fell apart after a month and the sole wore down to nothing.
Don't be fooled by this shoe, the sole is terrible. Asics are a way better shoe.
17
Lebron
Lebron is great, it should be in the top 10. Skechers and fila should be lower than lebron. Lebron is with nike and it a good brand better than skechers and fila.
Its Obvious some of you have no taste, the shoes are lower on the list, because they don't sell; the shoe are ugly. Quit smoking the dope, and maybe you can se straight, they are as ugly as the Yeezys.
I have Lebron s and they are good and they are better than Jordan so they should be up there with Jordan's. I recommend lebron soulder ten
Lebrons should be considered Nike because they are, but still a great basketball shoe designed for support and jumping.
18
Jordan's
You guys don't know those Jordan's were the most memorable commercials I've ever seen Michael Jordan dominated the League, he transcended sports
Good for basketball
19
Toms
They are adorable and look nice if you wear Capri's,skirts or dresses.
They are comfortable and stylish! They go with everything!
Really cute but really comfortable I love toms
Very comfortable and fun shoes!
20
Tommy Hilfiger
No one wears these anymore but they are good for other clothing.
They make good sweaters but bad shoes
The best shoe brand currently.
I saw them I don't want them
21
Derrick Rose

Derrick Martell Rose is an American professional basketball player for the Minnesota Timberwolves of the National Basketball Association.
D-Rose shoes are great for basketball and they look fairly good too.
D roses should be up with adidas
U get hurt in these
22
Timberland
Whether you buy these for work purposes or just because, you won't be disappointed. My dad has the Steel-Toes and he wears them everyday to work. I got them for Christmas, and have gotten multiple compliments on them. They have a style for everyone!
I really have no idea why a brand of such quality is placed so low in this list...
I can't remember a time period in which I didn't have at least one pair of Timberland.
My favorite shoes are Jordans these are my favorite boots...I don't got any
Timberlands are really good boots and you should get them
23
Airwalk
I have My airwalk and I love to use it because its simple and durable.
Airwalk is one of the best shoes I have worn in the past.
If you have these shoes never go out in public
If you wear these in public your trippin mad dick bro
24
Lotto
Perfect balance and durability. No compromise with comfort.
Nice brand and superb shoes and my best shoes brand
This is the best shoe ever seen in the world
Most comfortable shoes
Better than a tick
25
Crocs
These are AMAZING for everything. they're like flip flops, but they're closed toed. you can put the backs up to wear them as slides or flip flops. you can put the backs down to wear them as shoes. I've worn these to the beach, to school, in the creek, everywhere!
They are so comfortable I love them so much I have been wearing them sense I was super little and I have been wearing them ever sense
If your in for confert this is your brand soft bottoms good bed room shoes. Add pins in the holes but my everywhere brand is nike
Very good shoe brand. My crocs have lasted for 4 years!
PSearch List