Top 10 Best Shoe Brands
XxSpitfire34109xX
The Top Ten
1
Nike
They rock way better than adidas so you should buy them because they are the best and forget the rest
Nike is awesome they make air jordan and I personaly Love Nike and Other brands too but Nike and Addidas are my favorite brands. Nike can have anything you want to have... EPIC
Nike is a good top designer brand. They are stylish and very durable, lasting for a long time. The expensive price is very worth the product.
They are the best and really cool they are worth the price better than all except nike
998 Comments
2
Adidas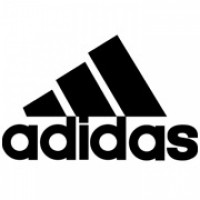 Adidas AG is a German multinational corporation, headquartered in Herzogenaurach, Bavaria, that designs and manufactures shoes, clothing and accessories. It is the largest sportswear manufacturer in Europe, and the second largest in the world. They were first founded in July of 1924 as Gebrüder Dassler ...read more.
I think that adidas is really the best! Their shoes are really comfortable as well as stylish and good looking. :) They are good for going out, spots and every day activities also. ;) Because of its variety, everybody can find their perfect shoes.
I LOVE Adidas the are so comfortable and and a great fit and look! They are the BEST!
They lasted me 2 years
Honestly Adidas have high quality shoes! - Manlypants
459 Comments
3
Vans
Best shoe overall no doubt
Amazing Stand Up!
Super comfortable and stylish.
Super comfy
182 Comments
4
Puma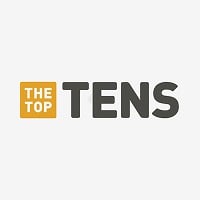 Puma SE, branded as Puma, is a German multinational company that designs and manufactures athletic and casual footwear, apparel and accessories, which is headquartered in Herzogenaurach, Bavaria, Germany.
They're pretty good. I noticed that they last a hell of a lot better than Adidas, and I'm not exactly sure why (from first impressions, they appear to be the exact same quality). My brother got a pair of Adidas a while back and I soon after him got a pair of Pumas. I do jogging pretty often, whereas he is more of a weight lifter (as such, my Pumas were under a lot more stress). His Adidas cloudfoam started to collapse inward and start to look shabby after 2 months. My Puma IGNITE still looks like new, 10 months later, after at least 5 half-marathons! The fabric on the top hasn't lost shape, there's no fraying anywhere, no holes, etc..

As far as I'm concerned, Nike, Adidas, and Puma all seem to have the same quality, on the surface. But given time, Pumas tend to hold their shape much better, and still look like new after a long, long amount of time. To me, that's the most noticeable difference of Puma. Besides that, I'm sure their comfort levels are about the same, and their ...more
Puma's might be expensive but they are great! They are so comfortable. But they run small. I also love the design! These shoes are great for if you play sports like track. These shoes are great!
Puma is expensive, but they are totally worth it. I got my first pair a few weeks back and I have never had better shoes. I think this should be number 1 and then Nike, cause they are good too.
Puma is an epic shoe. I'm a growing girl and these shoes I got are awesome. They last long and aren't that expensive for the look and great quality. Nike and addidas are okay and have great quality although they are very expensive.
99 Comments
5
Reebok
Reebok is my favorite brand when it comes to shoes, reasonable pricing and better designs compared to other brands in this category
Reebok are the best shoes. This deserved to be the best shoe brand in the whole world. It's durability, comfort, and designs are the BEST.
Ledar sandal
Reebok is better than Nike.
75 Comments
6
Converse
Converse are THE BEST! Right now I have 3 pairs and I have a fourth pair coming but they were on back order and possibly soon I'll be getting a fifth pair! Most of the ones I get are from Journeys so they are more expensive, but still I have had my oldest pair for about a year now and they are holding up pretty nicely. (but they are faded and slightly ripped but still very comfortable) Honestly they are my favorite brand of shoe ever and they are extremely comfortable. The only thing that they shouldn't be used for is running, but other than that they are great for anything!
I love them! They go with everything and can go with dressy outfits as well as casual
So comfortable and they look really good! They have a nice design and I got some nice red and black pairs! They are so comfy and stylish, I'd recommend them to any person who is looking for good shoes.
Yes
232 Comments
7
Under Armour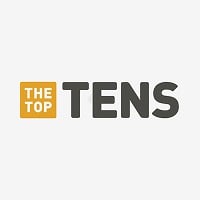 Under Armour, Inc. is an American company that manufactures footwear, sports, and casual apparel. Under Armour's global headquarters are located in Baltimore, Maryland with additional offices located in Amsterdam, Austin, Guangzhou, Hong Kong, Houston, Jakarta, London, Mexico City, Munich, New York ...read more.
good brand - nataliaarynheffner123
I think under armour is better than converse, puma, and fila. Converse because I just never liked it because of the style of the shoe. Puma because of the same reasons that I don't like Converse. And lastly Under Armour is better than puma for tons of reasons, one is because they are very easy to break and because the design isn't that good either. Also Under Armour does much more than shoes. Just saying'.
Well converse aren't designed as athletic shoes as much as the other brands you said
Under armour is the up and coming brand that will soon be #1
I like Stephen Curry and I like Under Armour
106 Comments
8
DC
There so comfortable!
Dc is awesome I just got a new pair of them and they are amazing they are stylish, trendy, comfortable great for skateboarding, and good for just walking around the town and when you try them on your friends are going to be so jealous they're goona be like man those are awesome tell me where you got them I have to have a pair of them plus they have awesome designs you'll love
old school
I own three pairs and they're better than most top brands by far my favorite
53 Comments
9
Fila
Awesome shoes
They r just so amazing I love them so comfy and cool the most stylish brand for girls to be honest
I am obsessed with their Disruptor II shoes. - Limeyy
Solid a lot of people stare at them but I like air forces and pg 13 better
85 Comments
10
New Balance
At New Balance they scan your feet to help you get the right fit and shoe insert combination. They zeroed in on why I was having trouble getting a good fit from other top manufacturers and now I can spend twelve hours a day on concrete floors and still feel like going for a walk. Not everyone carries the size shoes I need, but they do. Also, their shoe sizes are pretty consistent. Once you get fitted in a store you can order online with confidence. Their record keeping is excellent. I can go to store and ask for new inserts and they know exactly what I need and I am back out the door in minutes. Their sales staff is extremely knowledgeable. Their styles are classic, but limited, and unfortunately fashion is their weakness. I would really like to see them come out with women's wedge heeled pumps suitable for office dress in a wide range of sizes. They keep trying to sell me Mary Jane's -- which just won't do. Most of the people I have referred to the New Balance store suffer from some ...more
I have problems with my feet and New Balance shoes are the only ones that correct those problems. I have tried other shoes including some of the more popular brands, but my feet still had problems. I know that New Balance is the only shoe for me and it doesn't matter which style it is, the comfort and durability is there. I don't care about price as the price is worth every penny.
New Balance is so comfortable!
My father loves these shoes! They come in a wide option which is great for him. He finds them very comfortable. They don't last as long as Reebok shoes do but Reebok doesn't fit him properly. Being a teenager, I wouldn't wear them, they are just not my style but older people like them a lot.
68 Comments
The Contenders
11
Skechers
Skechers is a super brand it is more better than Adidas
Comfort has it's actual meaning when Skechers shoes are worn, the comfort other companies are archiving doesn't last forever, couple of minutes of walking it the comfort is gone, unlike Skechers, you can walk in it for hours without any pain, the only con I find is it's appear
That's rock
Best shoes I have ever worn. More than two years and still awesome looking very comfortable and durable, they encouraged me to walk more with no pain or soreness of my feet as I used to with other shoes after 2 hours of work.
115 Comments
12
Etnies
For anyone who doesn't know what this is, it's a skate shoe.
I've seen these and I don't want to buy them
Light weight long life been making shoes that get beat up and rubbed on grip tape for decades can't really go wrong here
These are good skate shoes and are pretty good
12 Comments
13
Asics
Asics are the best shoe every very supported on feet I think they are better than any other shoe!
Most comfortable shoe and very supportive in the sole great shoe
Asics are better than Nike, Adidas, Reebok. I'm a long distance runner and can vouch for the durability and comfort. Through the years asics has beaten Adidas and Nike hollow.
The quality of the sneakers are far better than top brands
65 Comments
14
Supra
They should get on top
Supra has simple yet amazing shoes with tons of bright color ways. Probably the best high tops on the market.
Most beautiful shoes in the world, I don't know why these are listed 20, they should be listed at least in the top 5
Supra is one of my favorite. Lots of upgrades, can be one of the fastest imports in the world when built correctly.
36 Comments
15
Champion
I own a pair and they are the best
I have them and there the best...
Why isn't champion in the top five on this list? I have no clue why because Champion is probably the most comfortable shoe on the market and by far the most durable of shoes I have a pair that I've owned for 12 years and they are still as good as new and even the shoe strings look like they are brand new they're just that good of a shoe you can spend your whole life trying to find another shoe as good as Champion but you won't find it not even Nikes can hold up to Champion
I love its texture and it is so much more comfortable! But sadly I lost it.
24 Comments
16
Osiris
The soles on my pair got so worn down that there was literally NOTHING between my feet and the ground. I jumped down 8 stairs and absolutely CRIPPLED myself.
Good looking but mine fell apart after a month and the sole wore down to nothing.
Don't be fooled by this shoe, the sole is terrible. Asics are a way better shoe.
These shoes are really cool
5 Comments
17
Lebron
They are really nice they need to be top 3
Lebron...James! enough said
Shouldn't lebron shoes be with the nike group up there - Deadpoolfan13
Lebron's should really be up there with adidas, Jordans, and nike's or at least should be above skechers and fila
60 Comments
18
Jordan's
You guys don't know those Jordan's were the most memorable commercials I've ever seen Michael Jordan dominated the League, he transcended sports
yes
19
Toms
Love their wedges!
Toms are best
They are adorable and look nice if you wear Capri's,skirts or dresses.
Toms are really cute
14 Comments
20
Tommy Hilfiger
what
Whoever but that shouldn't have said that because this is a website for best shoe brands + their sweaters suck so whoever posted that is a numbskull
No one wears these anymore but they are good for other clothing.
The best shoe brand currently.
7 Comments
21
Derrick Rose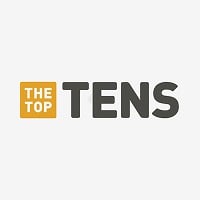 Derrick Martell Rose is an American professional basketball player for the Minnesota Timberwolves of the National Basketball Association.
U get hurt in these
D-Rose shoes are great for basketball and they look fairly good too.
D roses should be up with adidas
Great shoes
22
Timberland
Why are these shoes 149. They should be top 10 or 20.
Timberlands are really good boots and you should get them
Timberlands should at least be in top 20
My favorite shoes are Jordans these are my favorite boots...i don't got any
17 Comments
23
Airwalk
If you have these shoes never go out in public
I have My airwalk and I love to use it because its simple and durable.
If you wear these in public your trippin mad dick bro
Airwalk is one of the best shoes I have worn in the past.
5 Comments
24
Lotto
Most comfortable shoes
Better than a tick
Very good shoes ever
Perfect balance and durability. No compromise with comfort.
Nice brand and superb shoes and my best shoes brand
8 Comments
25
Sparx
It's also very cheap
Sparx is very good shoes looking good, comfortable, stylish, good and reasonable price, lots of selection and varietys, I like it why can't you guys.
Long lasting shoe
Best shoes I ever seen
3 Comments
26
Crocs
Better than Gucci
They're really cool and relaxing shoes
Very good shoe brand. My crocs have lasted for 4 years!
I rock them to work at Panda Express!
13 Comments
27
Levis
Best quality
Levis are rough and they last long I think they should be at least at the top ten
Their casual shoes and really comfortable.
Levi's are stylish and comfortable!
3 Comments
28
Uggs
BASIC forever
NO another way over priced item that people are falling for on the market. I hope one day people will realize that you don't need to pay 200 dollars to have a good pair of shoes
Uggs are very expensive, but a lot of people wear them and they are comfy and great for winter days.
Uggs are awesome but not the best, they are great for there boots. - Lilybethrocks
12 Comments
29
Sperry
love
Love sperry
I had Sperry shoes for a whole year and wore them every single day. They were awesome, although they may not be the best for athletics.
Sperry's are the best why I say that is because your can look professional or a casual person. It is best when you're wearing khaki pants for some reason but it is.
25 Comments
30 Fallen
31
Woodland
Good shoes woodland
Very good shoes.. No. 1 brand
Superb Quality Sheos
No words Awesome Company

My rating 10/9
The best, without doubt...
23 Comments
32 High Sierra
33
FUBU
Only middle schoolers wear these
No one wants these
I've seen Fubu before there so ugly
They sell these at walmart
3 Comments
34
Gucci
Not like gucci sandals but the high quality sneakers and dress shoes, and the same goes for clothes
The best among the best!
These gotta be higher the ace was THE sneaker of last year especially the frank ocean roses colourway - Thicc_Neeson
i like it
35
Avia
I have worn Avia shoes for about five years, about seven shoes total. They are surprisingly durable and breathable, and, unlike other shoes, they don't slip up on my feet. I would say they deserve to be number 10 or 9 on this list. - Camaro6
I like avia because you can run and have your own style at the same time
Very confortable I think it should be number 15 on the list
Cool shoes
36
Lee Cooper
The best quality I ever experienced
Best quality
Wow nice collection
Very nice sneakers
4 Comments
37
Ecco
Ecco is the best casual shoes.
It should be first on casual segments shoes.
I will only buy Ecco shoes. Have loved them for over 10 years. Never a problem or poor fit.
Best quality and comfortable! Amazing shoes!
They last forever.
6 Comments
38 Lugz
39
Merrell
This is the best shoe
The absolutely best shoes ever! I am 67 and have had a lot of shoes in my lifetime but Merrill is the most comfortable. I can wear them all day without a thought of taking them off!
Quality, comfortable shoes. I usually get two years out of one pair, wearing them almost every day.
No other shoe brand has such consistently high quality throughout their whole line of products.
13 Comments
40
Dr. Martens
good
Amazing shoes! They should be in top 10!
I am in love with Dr Martens! They should be at least in the top 20, or top 10! I have a pair of white ones that I'm loving at the moment! Buy some, you won't regret it! :D
I just ordered some they are amazing why is this not in the top 10?!
11 Comments
41
Roadster
Nice
Stylish cool handsome shoes...in buget
42
RedTape
Best
Superb quality. Comfort. Within reach of every one. I think redtape should be worlds number 1 shoe brand.
Good quality..
Hi tommorow say bye
2 Comments
43
Lacoste
I wear Lacoste shoes almost for everything... I use it for casual and sports wear (sometimes). Lacoste produces high quality shoes and good looking shoes for their consumers, and shoes by Lacoste are really comfortable to wear.
Lacoste has the worst quality shoes I've ever seen. Had a lot of these shoes because they look really nice but they break after few weeks of wearing. My personal record was 5 days!
The casual shoes design's really elegant and fully comfortable. Make me more confident..
It should be in top 10 because high quality shoes.
4 Comments
44
Nunn Bush
I personalty believe that Nunn bush is very...
Built like a much more expensive dress shoe, but at an affordable price!
I've never heard of Nunn bush so that's probably the reason there number 20
I got these shoes for dressing up
2 Comments
45
Hush Puppies
BEST SHOES EVER
It makes one of the finest Office Shoes, its genuine leather and simple designs make it strong and long lasting.
Don't buy waste of money time
The best Shoes I have ever seen and used. Who the hell commended it:s waste of money,
Before the comment think of your time spent
5 Comments
46
Saucony
Arguably the Best running shoes ever. The shoes are SO comfortable and amazingly stable!
Nike sucks
Saucony's the best!
For the win!
Saucony has THE BEST running shoes ever!
Best running shoes. Definitely beats my Nike's and Adidas'.
Such good running shoes! These shoes should be near the top.
7 Comments
47
Bata
So comfy!
Best shows ever, millionaires can afford
Good
Bata are India s best shoe
2 Comments
48 American Eagle
49
KD
type
Very very very very good shoes, just Nike but I see a lot of people wear them.
His shoes are like air cushions in the bottom of your foot
It is very comfortable to wear and they don't wear out easy
14 Comments
50
Onitsuka Tiger
Why is this the last one? Injustice!
PSearch List
Related Lists
Best Basketball Shoe Brands
Top Ten Best Running Shoe Brands

Top 10 Best Looking Shoe Brands

Top Ten Best Tennis Shoe Brands
List Stats
13,000 votes
155 listings
7 years, 336 days old

Top Remixes (35)

1. Adidas
2. Converse
3. Under Armour
tyto127

1. Adidas
2. Puma
3. Nike
Opopopopopopop

1. Adidas
2. Skechers
3. New Balance
Abdelrahman2608
View All 35
Error Reporting
See a factual error in these listings? Report it
here
.