Top 10 Best Shoe Brands
The Top Ten
1
Nike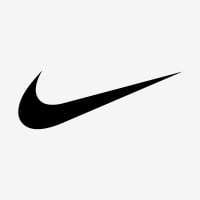 Nike, Inc. is an American multinational corporation that is engaged in the design, development, manufacturing, and worldwide marketing and sales of footwear, apparel, equipment, accessories, and services. The company is headquartered near Beaverton, Oregon, in the Portland metropolitan area. It is the world's largest supplier of athletic shoes and apparel and a major manufacturer of sports equipment, with revenue in excess of US$37.4 billion in its fiscal year 2020 (ending May 31, 2020). As of 2020, it employed 76,700 people worldwide.
In 2020 the brand alone was valued in excess of $32 billion, making it the most valuable brand among sports businesses. ...read more.
I have had nothing but Nike my entire life so far and they are extremely well made and durable shoes. I have had one pair of Vans and Skechers in recent years. The Vans are well made too, I just don't wear them much because of bad memories I associate with them and they are galaxy themed so they don't match anything I own. The sketchers were bought as work shoes, and the first pair the entire bottom started to come off on the left shoe after about 6 months; I bought a new pair recently and so far they have been great a lot better than the last pair. In all honesty they are all good shoe brands, but Nike tops them all. You pay for the quality, and Nike may be an expensive brand they are definitely worth the price.
Nike is the king of all shoe brands. When I say Nike, that includes Jordan Brand. Their technology including Lunarlon, Unlocked Zoom Air, Flywire, Flyknit, Flightplate and other technologies are the best. Nike has the best and most comfortable cushioning systems, except for Adidas Boost. No one can beat Nike or Jordan Brand when it comes to basketball and running shoes. In basketball, they have the Jordan, Kobe, Melo, Lebron, KD, CP3, and Hyperdunk line of shoes. Their Lunar, Flyknit, Zoom, Max Air, and Free running shoes cannot be beaten. However, it really depends on the model. They have shoes for many other sports like soccer/football, skateboarding, and much more. Why are people saying that brands like Converse, Vans, Reebok, New balance, and puma should be in the top three? Converse and Vans are just good for casual wear and skateboarding, plus their tech isn't great. Reebok is suitable for the top 5-7 but lacks style and their technology is okay but better than most. Zigtech is ...more
I've had Nike's for most of my life. I remember when I was in middle school and I wore some black and white Nike's. When I wore them, I can remember more people starting to wear them. It was soon that I found most of the whole school wearing a pair. I guess you could say I've had a lot of good memories with Nike's and that's what I like about them.
I've ever ad a bad Nike shoe. Every shoe I've had from them has felt amazing, fit perfectly and lasted for a long time. I frequently wear only one pair of shoes at a time every day for months or years and have had nikes that still hold up well after over two years. Easily my favorite and the best shoe brand out there.
2
Adidas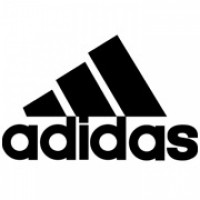 Adidas AG (stylized as adidas since 1949) is a German multinational corporation, founded and headquartered in Herzogenaurach, Bavaria, that designs and manufactures shoes, clothing and accessories. It is the largest sportswear manufacturer in Europe, and the second largest in the world, after Nike. It is the holding company for the Adidas Group, which consists 8.33% stake of the football club Bayern München, and Runtastic, an Austrian fitness technology company. Adidas' revenue for 2018 was listed at €21.915 billion. ...read more.
I think Adidas is really the best too! I LOVE Adidas, it's comfortable, I love the style, and it's a good brand for comfort in clothing too. I like Nike, Vans, and Converse, but I'm positive, Adidas caught by attention more then the others. ADIDAS SHOULD BE #1. (Just saying') But, I do respect other people's opinions with what shoe brand they consider their favorite or not, but I just think Adidas are the best.
I think Adidas are the best Style shoes. And I wear almost everything Adidas. My favorite shoes of them are Adidas NMD's Original. And my favorite pants of them are Joggers. And Yeezys are awesome too! Can't afford them rn but I really really want them! Adidas is a good style brand. And if your looking at being a cool kid I suggest wear Adidas. Joggers, NMD's and a American Eagle shirt or a Supreme shirt is Fire!
My adidas Ultra Boost are really amazing. The first time I wear, they automatically comfort my feet. I think that Nike can't do that. I also has these Adidas Neo Black shoes, and they are the most stylish shoes, and I really like them because of the style and comfort. What I need Adidas Has, Not Nike
Both Nike and adidas are top shoe/sports companies but I have to give it to adidas for adding more stylish yet still comfortable shoes. The cheaper shoes still feel good, and are worth the money. I own two pairs of NMDs and they both look great and feel great.
3
Vans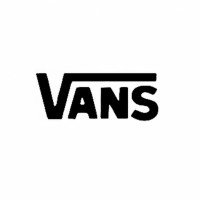 Although Vans are not good for running they are the best shoes ever. They are comfortable and stylish. There are many cool colors just for everyone. You can even mix up the colors and they will still look good. I love that there are many different styles. I have had a pair when I was 5 but I went to DC's, now I'm back with Vans. I have 5 pairs now and I love them. By the way they are popular in my middle school.
These used to be the best shoes money could buy. I'm pretty sure they started making them overseas and the glue that they use is nothing like the glue that they used. They fall apart 10 times faster. As a matter fact I'm probably going to look elsewhere for shoes unfortunately. I miss the old vans made in America
Vans is the best shoe brand because they actually care about what they are making they don't just grab a bunch of crap and make a shoe but they think about how to make the people who buy them happy. If you need new shoes that look good and that don't fall apart after 2 weeks then definitely get Vans.
I have a pair of Vans. They're great and are very comfortable! I go to a school where people like wearing Nike's, Jordan's, KD's, Lebron's, Hyperdunks's, etc. I like to stand out so I wear Vans. They're very high quality and are great when it comes to style. I bought mines at JCPenney and they costed $45-$55. That's a steal! Buy a pair now!
4
Puma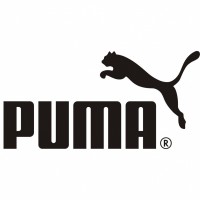 Puma SE, branded as Puma, is a German multinational corporation that designs and manufactures athletic and casual footwear, apparel and accessories, which is headquartered in Herzogenaurach, Bavaria, Germany. Puma is the third largest sportswear manufacturer in the world. The company was founded in 1948 by Rudolf Dassler. In 1924, Rudolf and his brother Adolf "Adi" Dassler had jointly formed the company Gebrüder Dassler Schuhfabrik (Dassler Brothers Shoe Factory). The relationship between the two brothers deteriorated until the two agreed to split in 1948, forming two separate entities, Adidas and Puma. ...read more.
They're pretty good. I noticed that they last a hell of a lot better than Adidas, and I'm not exactly sure why (from first impressions, they appear to be the exact same quality). My brother got a pair of Adidas a while back and I soon after him got a pair of Pumas. I do jogging pretty often, whereas he is more of a weight lifter (as such, my Pumas were under a lot more stress). His Adidas cloudfoam started to collapse inward and start to look shabby after 2 months. My Puma IGNITE still looks like new, 10 months later, after at least 5 half-marathons! The fabric on the top hasn't lost shape, there's no fraying anywhere, no holes, etc..

As far as I'm concerned, Nike, Adidas, and Puma all seem to have the same quality, on the surface. But given time, Pumas tend to hold their shape much better, and still look like new after a long, long amount of time. To me, that's the most noticeable difference of Puma. Besides that, I'm sure their comfort levels are about the same, and their ...more
Puma's might be expensive but they are great! They are so comfortable. But they run small. I also love the design! These shoes are great for if you play sports like track. These shoes are great!
Puma is expensive, but they are totally worth it. I got my first pair a few weeks back and I have never had better shoes. I think this should be number 1 and then Nike, cause they are good too.
Puma's are great. The pair I have is very nice, and are quite waterproof, great for a rainy day, in comparison with my previous pair of shoes, some Nike sneakers that easily got wet, and stayed wet.
5
Converse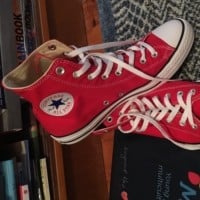 Converse is an American shoe company that designs, distributes, and licenses sneakers, skating shoes, lifestyle brand footwear, apparel, and accessories. Founded in 1908, it has been a subsidiary of Nike, Inc. since 2003.

During World War II, Converse shifted its manufacturing to make footwear for the military. It was one of the few producers of athletic shoes, and for over a half century the company dominated the American athletic shoe market. From the 1970s, the company lost its dominant position as competitors presented their own styles. ...read more.
Converse are THE BEST! Right now I have 3 pairs and I have a fourth pair coming but they were on back order and possibly soon I'll be getting a fifth pair! Most of the ones I get are from Journeys so they are more expensive, but still I have had my oldest pair for about a year now and they are holding up pretty nicely. (but they are faded and slightly ripped but still very comfortable) Honestly they are my favorite brand of shoe ever and they are extremely comfortable. The only thing that they shouldn't be used for is running, but other than that they are great for anything!
I've been wearing Converse the majority of my life. Other shoes won't cut it. I love how comfortable that are. I get a new pair every 6 months because I love them so much. I actually bought a new pair yesterday. Best shoes in the world! I even got my sister to convert over to Converse from Nike.
I have 2 pairs of Converse(black and white knee-high and silver glittery ones)and they are awesome! If anyone asked me what clothing/shoe item I couldn't live without, Converse would be one of my first answers! Right after band tees and black skinny jeans! Black all the way! I hope to purchase a few more pairs, preferably a pair with skulls on them.
Converse sneakers are the best. I got my first pair as a gift from my best best friend. I have also bought the white low ones. My converse makes me look care free and liberated. I think converse should top as far as looks are concerned.
6
DC
DC shoes are really cool and good for skateboarding. I also really like Rob Dyrdek and he has the best styles. My favorite are the Aubrey. There are pink and black and another one of my favorites is the white and black one.
DC's are strong and if you want to throw a shoe at someone, you can without damaging your shoes. They're also waterproof and you can easily wash them in the washing machine. There's also DC flip flops and boots.
DC is an amazing shoe brand, they are simple and they do not have excess features such as the white under part of trainers. They are simply beautiful and comfortable.
DC is epic! I just got a new pair and haven't stopped wearing them since. They are comfy, stylish and durable. I love them!
7
Reebok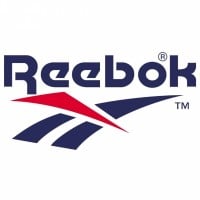 Reebok International Limited is an American fitness footwear and clothing manufacturer that is a part of Authentic Brands Group. It was established in England in 1958 as a companion company to J.W. Foster and Sons, a sporting goods company which had been founded in 1895 in Bolton, Lancashire. From 1958 until 1986, the brand featured the Union Jack flag in its logo to signify the origins of the company. The company was bought by German sporting goods company Adidas in 2005. The company's global headquarters are now located in Boston, Massachusetts, in the Seaport District, with regional offices in Amsterdam, Montreal, Hong Kong, and Mexico City.
I have had a pair of reebok running shoes for a year now, and when I wash, it looks all brand new again. Couldn't be happier because I got them at sale for only $45 CAD. They are very comfortable, and looked nice too. I think reebok should at least be a top three.
They are so comfortable! I have been wearing Reebok shoes for at least 5 years and they are the only brand I buy. They last a long time unlike some other brands. I love the way they look and feel. I would highly recommend this brand of shoe!
I have asked many people and they have told reebok is THE best there is a great variety to chose from and are durable it should be first it is better than nike reebok should be in the 1st position.
Reebok are the best shoes. This deserved to be the best shoe brand in the whole world. It's durability, comfort, and designs are the BEST.
8
Under Armour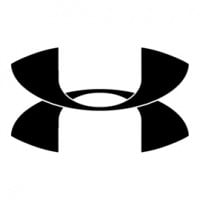 Under Armour, Inc. is an American sports equipment company that manufactures footwear, sports and casual apparel. Under Armour's global headquarters are located in Baltimore, Maryland, with additional offices located in Amsterdam (European headquarters), Austin, Guangzhou, Hong Kong, Houston, Jakarta, London, Mexico City, Munich, New York City, Panama City (international headquarters), Paris, Pittsburgh, Portland, San Francisco, São Paulo, Santiago, Seoul, Shanghai (Greater Chinese headquarters), and Toronto. ...read more.
I think under armour is better than converse, puma, and fila. Converse because I just never liked it because of the style of the shoe. Puma because of the same reasons that I don't like Converse. And lastly Under Armour is better than puma for tons of reasons, one is because they are very easy to break and because the design isn't that good either. Also Under Armour does much more than shoes. Just saying'.
Yeah under armour should be third vans, converse, puma, fila and asics have a really bad style. All asics have the same shape when made only different patterns. Converse look ugly. Same with fila and puma. Adidas nike and under armour are the only cool ones.
Under Armour is SUPER good and I would really recommend getting a pair of these they look good, they are comfy, and they are actually pretty good for anything you want to do such as running, parkour, or climbing. These should at least be in the top 4.
Under Armour is not the greatest shoe brand, because they do not last that long. If you want a pair of shoes to last you need to look for another pair or brand because this brand is not the right one, and they are expensive.
9
Skechers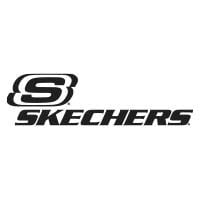 Best shoes I have ever worn. More than two years and still awesome looking very comfortable and durable, they encouraged me to walk more with no pain or soreness of my feet as I used to with other shoes after 2 hours of work.
Right shoes, right price. Kinda goofy to pay a ton of money and get the exact same thing just for a label. But, I guess some people just like giving away their money...
A very good shoes and I think it even better than Nike or Jordan memory foam is really soft and comfortable it an awesome brand!
I wore these one year and they were very good, although I didn't buy them again.
10
Fila
FILA is awesome and way better than Adidas. They are just so comfortable and cool looking! I like Nike, Under Armour and Fila.
I can't believe I'm the only one in my class with these. They are so good for running and other stuff. I would get another pair.
Fila is TERRIBLE. I had two pairs and the soles fell super quick and they hurt my feet like heck. Piece of CRAP.
They are good although I prefer adidas these are more comfortable but you can't get mud stains out of the kind of leather ones. 7/10
The Contenders
11
New Balance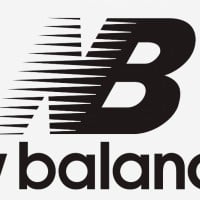 New Balance Athletics, Inc. (NB), best known as simply New Balance, is one of the world's major sports footwear and apparel manufacturers. Based in Boston, Massachusetts, the multinational corporation was founded in 1906 as the New Balance Arch Support Company.
At New Balance they scan your feet to help you get the right fit and shoe insert combination. They zeroed in on why I was having trouble getting a good fit from other top manufacturers and now I can spend twelve hours a day on concrete floors and still feel like going for a walk. Not everyone carries the size shoes I need, but they do. Also, their shoe sizes are pretty consistent. Once you get fitted in a store you can order online with confidence. Their record keeping is excellent. I can go to store and ask for new inserts and they know exactly what I need and I am back out the door in minutes. Their sales staff is extremely knowledgeable. Their styles are classic, but limited, and unfortunately fashion is their weakness. I would really like to see them come out with women's wedge heeled pumps suitable for office dress in a wide range of sizes. They keep trying to sell me Mary Jane's -- which just won't do. Most of the people I have referred to the New Balance store suffer from some ...more
I have problems with my feet and New Balance shoes are the only ones that correct those problems. I have tried other shoes including some of the more popular brands, but my feet still had problems. I know that New Balance is the only shoe for me and it doesn't matter which style it is, the comfort and durability is there. I don't care about price as the price is worth every penny.
My father loves these shoes! They come in a wide option which is great for him. He finds them very comfortable. They don't last as long as Reebok shoes do but Reebok doesn't fit him properly. Being a teenager, I wouldn't wear them, they are just not my style but older people like them a lot.
I love New Balance. They come in many different styles. I have 4 pairs right now, two of them are cushiony for running, one of them is a stylish shoe, and the other is an everyday shoe.
12
Etnies
For anyone who doesn't know what this is, it's a skate shoe.
Best shoes ever.
What are those
What are these
13
Asics
This shoes I love because they are great to do every sports in and they are super comfortable to wear and hold great support for the activities and things you do in the human life. I would recommend this shoes for people that like comforts, style and availability of this shoes
Asics are way more durable and comfortable than Nike, Reebok and Adidas.
I have used all of them but none of them were closer in performance with asics.
I am recently started using asics after spending 4 hours comparing it with other shoes.
Let's see how long these shoes will go.
Asics are the best brand of shoes! Great support for running and walking, good for school and other activities, the sole takes a long time to wear out, the shoes look relatively new after a couple years. Who doesn't like Asics? I love them!
These should be 2nd to nike. Super comfy and stylish. They have great prices and they last forever, longer than any other shoe I've owned. they're more comfortable than Jordans! Great material quality and a cool lineup. I've owned over 15 pairs of this brand.
14
Champion
I love Champion! Their shoes are comfortable and great for sports and running. They also make really comfortable sweaters and t-shirts.
Champion is the lightest shoes you will ever own. They are perfect for all sports. They also make very good clothes that I use for all my runs
Champion is a great lightweight athletic shoe and the price is not bad for he amazing quality that they have.
They are really nice! I can run much faster in them than my old New Balance shoes.
15
Tommy Hilfiger
No one wears these anymore but they are good for other clothing.
The best shoe brand currently.
No one wears these shoes
What even are these?
16
Supra
Supra has simple yet amazing shoes with tons of bright color ways. Probably the best high tops on the market.
Supra is one of my favorite. Lots of upgrades, can be one of the fastest imports in the world when built correctly.
Best high tops ever. Love them. Not only the best, they're stylish as well.
The one of the most excellent shoes maker in world, is only "supra"... I have on words for supra
17
Osiris
The soles on my pair got so worn down that there was literally NOTHING between my feet and the ground. I jumped down 8 stairs and absolutely CRIPPLED myself.
Lmfao! These shoes are for people who WISH they had swag these shoes aren't cool just because you can't afford real hightops doesn't mean you should get these! They are NOT "really cool" haha ya'll are mad lame... PEACE
Good looking but mine fell apart after a month and the sole wore down to nothing.
Don't be fooled by this shoe, the sole is terrible. Asics are a way better shoe.
18
Lebron
Lebron is great, it should be in the top 10. Skechers and fila should be lower than lebron. Lebron is with nike and it a good brand better than skechers and fila.
Its Obvious some of you have no taste, the shoes are lower on the list, because they don't sell; the shoe are ugly. Quit smoking the dope, and maybe you can se straight, they are as ugly as the Yeezys.
Lebrons should be considered Nike because they are, but still a great basketball shoe designed for support and jumping.
I have Lebron s and they are good and they are better than Jordan so they should be up there with Jordan's. I recommend lebron soulder ten
19
Uggs
NO another way over priced item that people are falling for on the market. I hope one day people will realize that you don't need to pay 200 dollars to have a good pair of shoes
Uggs are very expensive, but a lot of people wear them and they are comfy and great for winter days.
Uggs are so comfortable and I just absolutely love them! Totally worth the price!
Uggs are awesome but not the best, they are great for there boots.
20
Toms
They are adorable and look nice if you wear Capri's,skirts or dresses.
They are comfortable and stylish! They go with everything!
Very comfortable and fun shoes!
Toms are really cute
21
Timberland
Whether you buy these for work purposes or just because, you won't be disappointed. My dad has the Steel-Toes and he wears them everyday to work. I got them for Christmas, and have gotten multiple compliments on them. They have a style for everyone!
I really have no idea why a brand of such quality is placed so low in this list...
I can't remember a time period in which I didn't have at least one pair of Timberland.
Why are these shoes 149. They should be top 10 or 20.
What are they doing down here?
22
D Rose
D-Rose shoes are great for basketball and they look fairly good too.
23
Airwalk
Jut got a new pair super light wight good grip and look good with everything.
I have My airwalk and I love to use it because its simple and durable.
Airwalk is one of the best shoes I have worn in the past.
It sounds good for me
24
Crocs
These are AMAZING for everything. they're like flip flops, but they're closed toed. you can put the backs up to wear them as slides or flip flops. you can put the backs down to wear them as shoes. I've worn these to the beach, to school, in the creek, everywhere!
Very good shoe brand. My crocs have lasted for 4 years!
If your in for confert this is your brand soft bottoms good bed room shoes. Add pins in the holes but my everywhere brand is nike
I rock them to work at Panda Express!
25
Lotto
Perfect balance and durability. No compromise with comfort.
Best shoes for running
Very good shoes ever
Good running shoes
PSearch List