Most Savage SpongeBob SquarePants Moments and Quotes
EJ0602
The Top Ten
1
Plankton roasts an entire family.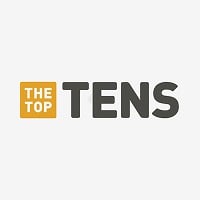 Iconic.
I guess you could say he was... roasting up some fish in the oven!

Ba-dum-tss!
Granny: Someone oughta put you in a mental hospital!

Plankton: SOMEONE OUGHTA PUT YOU IN A BOX FLOATING DON THE RIVER, GRANDMA!
2 SpongeBob calls Squidward a pile of filth!
3 Patrick says people would want SpongeBob to be their friend to make them feel better about the way they look.
4 SpongeBob and Patrick insult Texas.
5 Spongebob: "It could be worse." Patrick: "Yeah you could be bald and have a big nose." (To Squidward)
6 Squidward insults Bubblebass's weight.
7
SpongeBob: "Gee Squidward, maybe Santa will bring me a dictionary, so I can understand what you just said!"
OH! - Synchronocity
8 SpongeBob calls Patrick a stupid star.
9 SpongeBob intentionally calls Patrick a stupid dumb animal!
10 Sandy: "Tell it to yo mama Squidward!" Squidward: "That was a foul!
The Contenders
11 SpongeBob: "Why don't you go home Patrick? You can compete in the laying under a rock all day games!"
12 Squidward: "I call it Bold and Brash." Art Dealer: "More like, belongs in the trash!"
13 SpongeBob: "You can't rush perfection!" Squidward: "I'm not rushing perfection, I'm rushing you!"
14 SpongeBob: "Hey, Patrick, what am I now?" Patrick: "Uh, stupid?"
15 Plankton: "What's hollow, full of lies and leaves a bad taste in your mouth?" Karen: "Our marriage?"
16 SpongeBob and Squilliam: "Who put you on the planet? Ugggh!"
17 Plankton: Your screensaver is stupid and it makes your processor look FAT! (To Karen)
18 Doctor compares Squidward's clarinet music to a dying animal
19 Plankton: "Shut your mouth you mediocre clarinet player!" (To Squidward)
20 Conch Shell keeps saying "No" to Squidward
21 Squidward sings about how much he hates people
BAdd New Item