Top 10 Greatest Footballers of the 20th Century
When it comes to selecting the greatest footballers of the 20th century, we're talking about players who have redefined their era with exceptional skills, tenacity, and a special kind of magic that makes your heart race every time they touch the ball. They've danced through defenses, struck the ball with fury, and displayed tactical acumen that left fans and opponents alike in awe. These are players who could turn a game around single-handedly, make a ball do unimaginable things, and create moments that will forever be etched in the collective memory of football fans worldwide.

From every corner of the globe, we've seen the rise of figures who shaped the landscape of football, challenging the norm and pushing the boundaries of what was considered possible. They are the masterminds who've changed the way we perceive and play football, and their stories continue to inspire budding players even today.


The Top Ten

1 Diego Maradona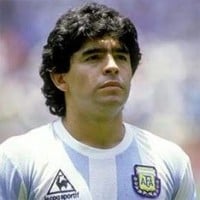 Diego Armando Maradona (October 30, 1960 - November 25, 2020) was an Argentine professional footballer. Widely regarded as one of the greatest players in the history of the sport, he was one of the two joint winners of the FIFA Player of the 20th Century award. Maradona was given the nickname "El Pibe de Oro" ("The Golden Boy"). He was known for the "Goal of the Century" and the "Hand of God" goal. He died of cardiac arrest on November 25, 2020 at the age of 60
His skill to run with the ball, this passing skill and his finishing is the best of all... His abilities and his achievements cannot be matched. He is the all time footballer, and he is the living legend. He is the heart of the many football fans...
I have not seen such a talented complete footballer on my life.
By far the greatest what he did in 86 no other player has come close too that 4get messi
2
Pelé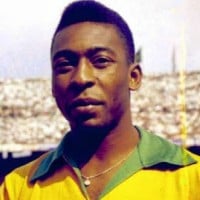 Edson Arantes do Nascimento, known as "Pelé", was a Brazilian professional footballer who played as a forward. In 1999 he was named Athlete of the Century by the International Olympic Committee and was included in the Time list of the 100 most important people of the 20th century. In 2000, Pelé was voted World Player of the Century by the International Federation of Football History & Statistics (IFFHS), and was one of the two joint winners of the FIFA Player of the Century.
PELE was the greatest footballer of all time. He won three World Cups and scored 1,281 goals during his 21 - year - long career. Nobody can challenge Pele for the crown!
Pele is a kind of player that would always light the game up, with a great goal, piece of skill or tackle, he was the most perfect player of all time.
Definitely the best player of all time.
The greatest ever
3
Johan Cruyff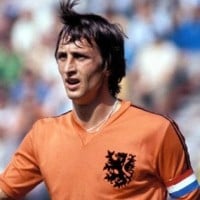 Hendrik Johannes "Johan" Cruijff (25 April 1947 – 24 March 2016) was a Dutch professional football player and coach. As a player, he won the Ballon d'Or three times, in 1971, 1973, and 1974. Cruyff was a proponent of the football philosophy known as Total Football explored by Rinus Michels, and is widely regarded as one of the greatest and the most prolific players in the history of the sport.
Completely revolutionised football by executing Total Football to perfection ! And oh, those Cruyff turns, the back heel overhead trapppings !
4
Cristiano Ronaldo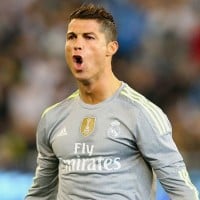 Cristiano Ronaldo dos Santos Aveiro (born 5 February 1985) is a Portuguese professional footballer who plays as a forward for Serie A club Juventus and captains the Portugal national team.
Cristiano Ronaldo is SUPER! His mentality and motivation upon the football is incomparable.
5
Zinedine Zidane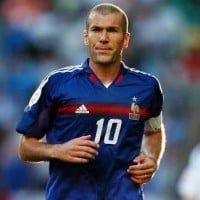 Zinedine Yazid Zidane, nicknamed "Zizou", (born 23 June 1972) is a is a French former professional football player who played as an attacking midfielder. He received many individual accolades as a player, including being named FIFA World Player of the Year in 1998, 2000 and 2003, and winning the 1998 Ballon d'Or. He is the current manager of Real Madrid.
6
David Beckham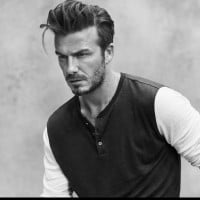 David Robert Joseph Beckham is (born 2 May 1975) is an English former professional footballer, the current president & co-owner of Inter Miami CF and co-owner of Salford City.. He played for Manchester United, Preston North End, Real Madrid, Milan, LA Galaxy, Paris Saint-Germain and the England national team, for which he held the appearance record for an outfield player until 2016. He is the first English player to win league titles in four countries: England, Spain, the United States and France. He retired in May 2013 after a 20-year career, during which he won 19 major trophies.
7
Alfredo di Stefano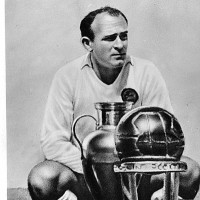 8
Michel Platini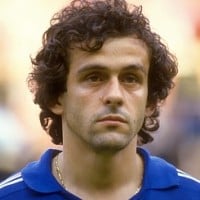 Michel François Platini (born 21 June 1955) is a French football administrator and former player and manager. As the president of UEFA in 2015 he was banned from involvement in football under FIFA's organisation, over ethics violations. The ban will last until 2023. Regarded as one of the greatest footballers of all time, Platini won the Ballon d'Or three times, in 1983, 1984 and 1985, and came seventh in the FIFA Player of the Century vote. In recognition of his achievements, he was named a Chevalier of the Légion d'honneur in 1985 and became an Officier in 1998. ...read more.
9
Hugo Sanchez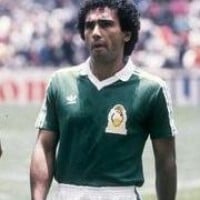 Hugo Sánchez Márquez is a retired Mexican professional footballer and manager. A prolific goalscorer known for his spectacular strikes and volleys, Sánchez is widely regarded as Mexico's greatest-ever footballer, and one of the greatest players of his generation.
10
Ferenc Puskás
"The Galloping Major" could had won 4 Ballon d'Or (1948,1952,1953,1954) if this award was founded ten years earlier.
But even without them, he is one of the greatest and most famous football players in the history of the most popular sport in the world.
The Contenders
11
Franz Beckenbauer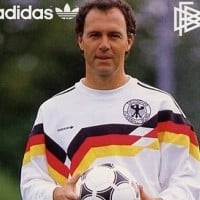 Franz Anton Beckenbauer (born 11 September 1945) is a German former professional footballer and manager. Early in his playing career he was nicknamed Der Kaiser because of his elegant style, dominance and leadership on the field, and also as his first name "Franz" is reminiscent of the Austrian emperors. He is widely regarded to be one of the greatest players in the history of the sport. A versatile player who started out as a midfielder, Beckenbauer made his name as a central defender. He is often credited as having invented the role of the modern sweeper (libero).
12
Roberto Baggio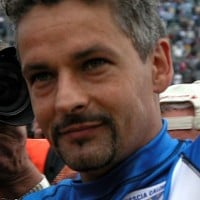 Roberto Baggio (Italian pronunciation: roˈbɛrto ˈbaddʒo), born 18 Feb 1967, is an Italian former professional footballer who mainly played as a second striker, or as an attacking midfielder. In 1993, he was named FIFA World Player of the Year and won the Ballon d'Or. He is the former President of the technical sector of the Italian Football Federation. A technically gifted, creative playmaker and a set piece specialist renowned for his curling free kicks and goalscoring, Baggio is regarded as one of the greatest footballers of all time.
13
Eusébio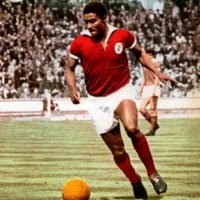 Eusébio da Silva Ferreira was a Portuguese footballer who played as a striker. Eusébio is considered by many as one of the greatest footballers of all time. During his professional career, he scored 733 goals in 745 matches.
14
Marco van Basten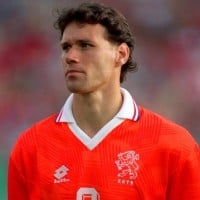 Marcel "Marco" van Basten is a Dutch football manager and former football player, who played for Ajax and Milan, as well as the Netherlands national team, in the 1980s and early '90s as a forward.
15
Gerd Muller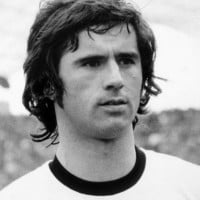 One of the greatest scorers in football history.
The 'bomber' netted 1,461 goals in his career (more than Pele) and won all the tophies (team and personal as top scorer) in all the tournaments he took part (both with Bayern M. and the National team). As far as I know he is the only one who managed to do so.
16
Garrincha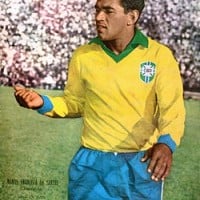 Manuel Francisco dos Santos, known by the nickname Garrincha, was a Brazilian footballer who played right winger and forward.
Arguably the greatest dribbler of all time, Garrincha was the joint top scorer in the 1962 World Cup, which Brazil won. He only lost one of his fifty international games that he played for Brazil.
As good as Pele
17
Stanley Matthews
Greatest British football player ever.
18
Dennis Bergkamp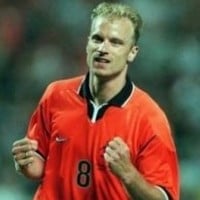 Dennis Nicolaas Maria Bergkamp is a Dutch former professional footballer, who is the assistant manager to Frank de Boer at Ajax.
Skill, style, composure, off the ball runs, with the ball runs - need one day more ? And oh, who can forget that 98 goal against Argentina and that goal against Newcastle ?
19
Hristo Stoichkov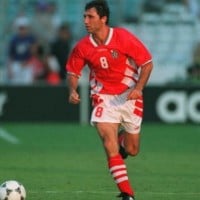 Hristo Stoichkov is a retired Bulgarian footballer who is currently a football commentator for Univision Deportes.
20
Giuseppe Meazza
Best Italian football player ever.
21 Juan Alberto Schiaffino
22
Zico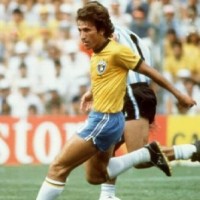 Zico was the greatest Brazilian player never to win the World Cup. He won the World Club Cup with Flamengo in 1981, beating British giants Liverpool 3: 0!
The 'white Pele' was arguably the world's best player of the late 1970s and early 80s, and he is regarded as one of the best playmakers and free kick specialists in history,.
23
Lothar Matthaus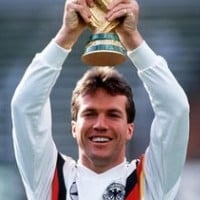 24
George Best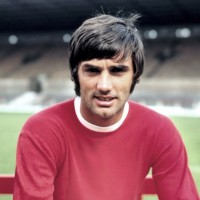 George Best (22 May 1946 – 25 November 2005) was a Northern Irish professional footballer who played as a winger, spending most of his club career at Manchester United. A highly skillful dribbler, Best is regarded as one of the best players in the history of the sport. He was named European Footballer of the Year in 1968 and came sixth in the FIFA Player of the Century vote. Best received plaudits for his playing style, which combined pace, skill, balance, feints, two-footedness, goalscoring and the ability to get past defenders.
A shame he couldn't play World Cup on a UK team, rather than one limited to Northern Ireland.
25
Paolo Maldini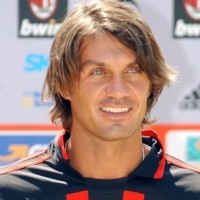 Paolo Cesare Maldini is a former Italian professional footballer who played as a left back and central defender. Maldini captained Italy for 8 years and AC Milan for 12, and was renowned for his leadership skills, earning him the nickname "Il Capitano", or 'The Captain'.
PSearch List