Top Ten Tamil Film Directors
chander007
The Top Ten
1
Shankar S.
He is the James Cameroon of Tamil film industry.
One of the best, Indian film indutry has seen...
Costly, Differently, beautifully, graphically, a SENSATIONAL Tamil director
The best... His movies might not be as classical as mani's but still he has the all the abilities in this world to pull off a movie like mani's. But he s still sticked to commercial movies,
He is a good direction
181 Comments
2
A.R. Murugadoss
He is number 1 director... The shankar is 2nd... Do you know about talent of the murugathas sir.?
He is the director of director
Very very excellent director
Super direction
195 Comments
3
Mani Ratnam
MANI SIR is the only reality film maker! And all time hit film maker. His films like iruvar, roja, naayagan and so on... Speaks for his talent.
He is all time best director in tamil film industry... No one can match his dialogue writing & story telling
Thala maniratnam dhaan mass... All his films are mega hit,... Best director in world... No one can make film like him...

Super story telling
76 Comments
4
Selvaraghavan
the best
Vera level Director
God creator
SELVA YOUR THINKING IS TOO DIFFERENT. ADVANCE BEST WISHES TO YOU WIN THE NATIONAL AWARD.
38 Comments
5
Gautham Menon
Gautham Menon is the only director who bring the stylish in film making and good trend setter in tamil cinema, movies like KAKHA KAKHA, VETTAIYADU VILAIYADU etc...
Gautham Menon became very popular due to his Story & Direction. Almost he know to give Feel good Film in His Journey
Very style director. without grammer mistake in English; love scenes ;selecting good music ;etc
Marvelous love director
44 Comments
6
Bala
Bala is the only director who direct the different film he is very simple person he is the only director pick up the acting skill of all heros,
Bala is one of the best director above to bala maniratnam and shankar are told iam bala s fan I will be asst to bala anna iam from madurai I want to be asst of bala sir how ammer and sasikumar to bala innum 4yrs la nannum andha idathiku varuveyan adarkana thagudhigalum ullana ennidam 05 kathaikal ullana ennai asst director aka etru kollungal nan ungal thivira rasigan ivan than bala bookil ella visayangalaium paditheyan ungalai valtha vayathilai thalai vanangukureyan thalaiva 2014la dft course padikapogerayen
Super Director of Tamil cinema is Bala. Super star of Tamil cinema is Rajni.
He is great at his vision of movies, never ever think about positives and negatives feedback from others, this is what the a good capability of a film maker, he is simply deserved with lot of hardwork and thinking, nice to have him in a tamil cinema, we are really proud of you bala!
84 Comments
7
Balumahendra
Best ever director of Indian Cinema.
The greatest legend, his movie is completely different from others...
This my number 00971 0554517846
He done very well..
6 Comments
8
Kamal
One of the best and most underrated script writer and director in Indian film industry
Best director
He is a all rounder
Tamil film industrial talented person for real director only kamal..others only copy..
23 Comments
9
K. V. Anand
His films are excited
Sir I am a great fan of you. Sir my aim is to become a great director. Sir in all film you make a big thing. Please sir 6383234037 this is my number. I want to become a assistant director to you sir. Sir please call me. I want to speak to you sir. I am from namakkal district sir
He is superb in direction
I am don't gorget movie ayan very cmputer gk best movie other country southafrica all so god movie
13 Comments
10
K.S. Ravikumar
Best in the world
All time favorite director
Mass Director of all times. He always has Excellent Screenplay in his films
Iam interested in asstent director chance for your film sir
15 Comments
The Contenders
11
Vetrimaran
Different thinking and realistic
A director who can make raw cult film with different stories
Best screenplay ever
Hi sir
16 Comments
12
K. Bhagyaraj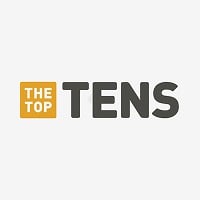 Revolutionized Tamil cinema that paved me for modern movies
He is most beautiful director
He is the no1 entertainer... So he is number 1 director...
One of the best director makes movie with sharp screen play - aultabulta
10 Comments
13
Balachander
he made the greatest films of all time
His films are excellent
A Legend of Tamil Cinema
Greatest film maker of all time
4 Comments
14
Hari
My inspiration
My inspirational director
Best Director Interesting Screenplay
Awesome director singam 2 will and is rocking Tamil cinema
24 Comments
15
Bharathi Raja
I love bharathi raja sir

Best director
He is one of best director who changed the trends of Tamil Cinema. When Tamil cinema was always dominated with actors, he could bring out roaring success even with new casts. He is a superb director
He brought Tamil celluloid from studio to village... That is original and natural
Gem of Indian film Industry. Nobody gonna narrates stories like him
7 Comments
16
Venkat Prabhu
He making entertainment
I like your film sir, your film actor all are one of hero in they acting sir, you give equal preference to all actor in your film, your r good director, and youthfull director
You only understand youths mind thought sir. All the movies You are following sir. Keep it up Sir.
He take film about youngsters
11 Comments
17
M. Rajesh
Worst film maker. He must make good films
Hello sir all the film great sir. Please one cinima chance. Chance
9962195562
Vanakkam sir your all movie very excellent different movie in Tamil cinima am interest sir please give me acting chance my mobile no 8870741728
Hello sir all the film great sir,please one cinema chanch my mobile number 8489029063
4 Comments
18
Prabhu Solomon
He gives heart touching films and I like him very much. His mynaa and kumki was excellent
Excellent movies with their own originality
My name santhosh any cinema chance give call me sir 8680869089
Hard worker great man
8 Comments
19
Altee
Good director
Please can I be your assistant director please I will help you as much I can sure
The only director to read audience mind
Goodman
23 Comments
20
Kathir
A man who shows a college dreams "love" in his movie. I'm great fan of your movies from my childhood. I wanna to meet you once sir. To ask that why r you not directing. I'm having a good college based love script and like to share with you and we make it as a good movie. Surely you will like sir. My number is 8056674442
He is the most under rated director in Tamil cinema industry.His screenplay is excellent.
21
Suseenthiran
VERY NICE MOVIE
Yanaku Ivara rompa pidikum Karen um etc...
More creative and think for new concepts
Vanakkam sir your all moive very excellent sir deffrent director for Tamil cinema sir iam interest for Tamil cinema please give assistant director chance sir. Please give your address I seen orly my mobile no 9884724117
5 Comments
22
Pa. Ranjith
Revolution director
Pa Ranjith is a gethu director
The man who doesn't know the meaning of fear!
Great director!
Awesome social worker!
Pure ambedkarist!
The person who care so much for the society's welfare...
Very Good Director..People's director..He make many changes in Kollywood
11 Comments
23
Vijay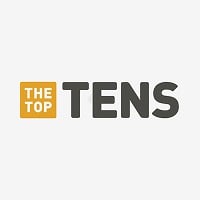 Joseph Vijay, better known mononymously as Vijay, is an Indian film actor and playback singer who works in Tamil cinema and his films dubbed into Telugu, Hindi, Malayalam and Mandarin Chinese. He is one of the highest paid actors in Tamil cinema.
Hi bro I'm a big fan my name is vijay love you Bro
Vijay is not a director. he is actor - mpKarthik
He is a best actor and a director
Hi vijay anna
2 Comments
24
Samuthirakani
A brilliant director who exactly conveys his messages through his movies
Very good director
Hai Sir My Name M.GnanaGuru My Education In B.sc Finished My Ambition directer Please Sir One More Chance My Mobile Number 9994827081
Super film sir nemrurthu bill
A wonder full social massage movie pleases one chas chas... 8050172952
2 Comments
25
Atlee
My inspirational director
My favourite director
Hi sir, my ambition is film director. Please help me sir. This my contact number 9514734830. Call me sir please - narasingaperumal
In his 2films he proved a lot. I want to be a director like him
4 Comments
26
Mysskin
Mass mysskin
He should be at no3,because his films are very... No words to express
Indian cinemas cannot take 2 thing from cinema 1 is a great man mysskin sir & is moves
Indian best director mysskin
6 Comments
27
Karthik Subbaraj
He is the best right now.
He is next directors of direction
He always brings out something different. He has revolutionised tamil cinema.
A young talented director
3 Comments
28
S. A. Chandrasekhar
HELLO SIR, how r u? My name is SP. KRISHNA you r all films very exelent making. My favarit dirrector for you sir, my AMBINATION is film making please one time unga filmlla work panna chance kodunga please help me sir
My no: 8148631448
29
Thiagarajan Kumararaja
A legendary director in Tamil cinema
My bro likes you sir b.because he likes quantino terantino
Tamil quentin tarantino. For those who don't know about his talent watch the film aaranya kaandam. One of the best gangster film ever made in Tamil cinema. He won grand jury award and national award for this masterpeice. Please support this kind of visionary directors. Sir, all the very best for your future project.
30
Ameer Sultan
He is excellent flim director
World cinemas no1 most awesome director.
He is very perfect
Awesome director
1 Comment
31
Ram
He is great director...
Kattradhu Tamil.. My favorite film
32
Karthick Naren
He proved his talent in frst mve
33
N. Lingusamy
Best directer in tamil
Best director... Who comes up with mass comericial movies.. Where no one can challenge him
..
Hi sir iwant acting sir plesh sir name is sandy naresh 9885582688 sandynaresh99@gmail.com
Twist master... Aa Meditator.. Hope All the best for up cmg movie with bunny.. And if any chance thr to work as ass director wit u sir.. your ass prabha has my contact.. My self Murali... Tq
34
Vishnuvardhan
Is very good director all movies action and thrilling movie nice director
Hi sir.your all movie very excellent sir different direacter Tamil cinima sir am interest Tamil cinima sir please give me a one chance any charactor sir please give me your address I seen orly my mobile no 8754464122
Hai sir I am a huge fan of u.I need learn direction, I want to become like u sir.but iam a poor.I want assistant director chance from u sir.l hope u 'll understand my background situation. I trust u sir u will give a chance to me.please help me sir.in hope u I expect best result from u.otherwise I don't expect from u.my mobile no is 9003864691.
35
J. Mahendran
Manirathnam once said " If I get anywhere near what mahendran did in uthiri pookal, I'll be a happy man "
This Generation, still seek a chance know about the great director. He carried all the emotions & life of 80's. So our father & mother knows him better than Us. But if any of you got to know him, u would just "Adore" him. Gem of a Director!
He makes the FILMS..
36
Sundar C
His movie comedy was very superb... ;
Best director for comedy ever
He is such a wonderful director. His films are aweasome
Vanakkam sir your all moive very excellent sir deffrent director for Tamil cinema sir iam interest for Tamil cinema please give hero chance sir. Please give your address I seen orly my mobile no 9790648587
37
Seenu Ramasamy
He was a very good director.his best movie is dharma durai
Sir, Nenga panra movie la oru soul freshing feel irkum... Enaku aasayaa irku ungakita vela kathukanumnu.. But I don't know how to reach u sir.. 😑 I was impressed in your work 'neer paravai'... Itha Nenga pathu enaku call pannaaa epdi irkum... My no. 9790269782,8825589729. En name Sasikanth sir... Yetho maturity ilaama no. Solirkn but oru nambikai than sir.
38
Prabhu Deva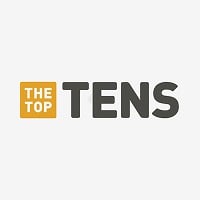 He best actree
39
Santhosh Sivan
HOW CAN ANYONE FORGET THIS GUY!
40
Mithran R Jawahar
One of my Favourite director!
41
Vasanthabalan
super sir
42
Mohan Raja
Awesome director of thani oruvan
43
SSPJ
New script ever in thamil cinema... Is with me
44
Vikraman
The very motivation person.
Very wounder full dirctors.
45 A.R. Ramesh
46 Dharani
47
T. Rajendar
Legendary director forever
Best out of best.
One director whose first movie ran for 365 days.
A lyricist,Director,Music composer and all in all.
48
Siddique
He is amalayalam director. His friends and kaavalan with vijay gives a good position in tamil film industry
49
Balaji Sakthivel
Simply super, best and biggest success movies
His each attempt are verity and trendset
Kadal - What a movie!
50
R.T. Neason
Jilla is big hit and your casting is good
PSearch List
Related Lists

Top Ten Tamil Music Directors

Top 10 Tamil Music Directors of 2018

Best Tamil Music Directors

Top 10 Tamil Music Directors of 1999
List StatsCreated 28 Aug 2010
4,000 votes
51 listings
9 years, 79 days old

Top Remixes (14)
1. Mani Ratnam
2. Shankar S.
3. K.S. Ravikumar
balaka
1. Gautham Menon
2. Bala
3. Mani Ratnam
Arunnolan
1. Shankar S.
2. Bala
3. A.R. Murugadoss
Thilak
View All 14
Error Reporting
See a factual error in these listings? Report it
here
.