Top 10 Worst Anime
1
Boku no Pico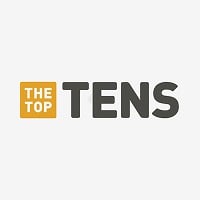 Boku no Pico is an anime series of three OVA episodes created by Katsuhiko Takayama. It was released to DVD on September 17, 2006.
Boku no pico is a hentai anime
-meaning that it contains graphical sex scenes
Specifically, it's a yaoi hentai anime
-meaning that it contains graphical sex scenes about homosexuals
Even more specifically, it's a shotacon yaoi hentai anime
-meaning that it contains graphical sex scenes about underage homosexuals
I thought this didn't exist? It's real? I'll have to check it out. Wish me luck, I may never return. - Discord
HOW IS THIS NOT NUMBER ONE YET BAKUGAN IS? It's child porn and pedophilia. Disgusting. It goes way past hentai level and anyone who enjoys this are sick pedos.
- ItsDaWorldOfSNuGGLEZ
Never watched it but as comments show, I will never watch it in my life. I just hope that the 2015 live action will be cancelled. - SelfDestruct
Disregarding the child molesting/manipulation, it is a bad anime. There's almost no polite except for "Boku meets people and has sex with them." There's no character development. There's no interesting dialogue. It's really just well-animated porn.
This is beyond the most disgusting thing I have ever watched and I wonder how the hell it is even legal.
2
School Days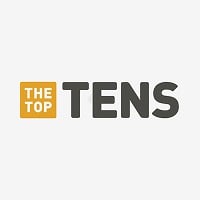 An anime series was developed by TNK with joint production by Avex Entertainment, Lantis, Marvelous Entertainment, Pony Canyon and Jinnan Studio. ...read more.
Is School Days the worst anime ever? No. It is the worst THING ever. I only watched it because if its noterity, and it is well deserving of all the hate it gets. The story is barf inducing and the charecters are some of the worst people in any form of media. Avoid at all costs.
Why vote for like Death Note, One Piece, Pokemon, Vampire Knight, Bleach and other good animes. Instead vote for a anime like this. I HATE SCHOOL DAYS
I'm curious why this anime is so hated and so, I decided to watch some. And I stopped watching it after 3 episodes (I didn't watch episode 3 and 4, I just cut to episode 5 because someone said everyone wanted Makoto to be dead by episode 4). And after watching it, I have to avoid my eyes being hurt by the sex scenes. And Makoto is such a jerk, he deserved what he get for cheating on Kotonoha and screwing up with the other characters. He transformed the whole genre from cute/drama into ecchi/drama all into a sudden! I read the ending at the internet, and although it is satisfying because finally Makoto died, it's way too gruesome for my taste (Sekai is just too cruel). I think the first three episode is pretty nice, but finally, it's just a show filled with sex scenes. I felt this is the worst anime I ever seen in my life. The biggest factor is the characters (especially Makoto). The story is quite good, but it turned out to be sucks thanks to Makoto.

And I still don't ...more
The anime should have developed more so that the sex scenes would make sense but the creators were to hasty and just jumped to that part so in the end it didn't make sense.
3
Diabolik Lovers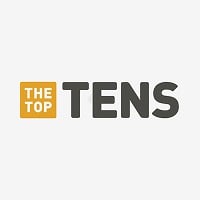 Diabolik Lovers is a Japanese visual novel franchise by Rejet. The first game was released on October 11, 2012 for the PlayStation Portable. Three more games have been released since them with the first two games having been ported for the PlayStation Vita with the subtitle "Limited V Edition". ...read more.
I don't know why people like this anime. The main character is weak, the vampires are idiots, and half of those idiots are perverts. Almost no one in the anime is smart. Yui should have took the chance to leave, but no, she had to be the idiot she is and say no. If it was me, I would've stole Subaru's knife and kill everyone. But no, Yui had to be the dumbass she is and let those men harass her. She c ould've tried to escape when no one was watching, but she didn't. This anime is terrible, even an annoying child's show is better than this. I wasted hours of my life watching this terrible excuse of an anime. I would rather watch Madoka Magica or Boku No Pico for the rest of my life, anything so that I won't watch this anime. I hate the anime, there are way too many perverted scenes. Even Ciel Phantomhive is better at defending himself, Yui doesn't even know when to kick a boy in the nuts.
I literally died with every episode. After the cringe-worthy vampires jump, sexually harass the main character, and suck her blood with every episode, you'd expect Yui to somehow become stronger. But she doesn't. She whimpers, sometimes purposely puts herself in these positions, and cries about how it happens. And I think to myself, "Gosh darn it Yui, man up and kick him where the light doesn't shine, I'm sure it's a lot more effective then garlic." But no. Also, in no way, shape or form, does it veer from its ridiculously serious tone to any sort of short-and-sweet comedy moment to lighten the mood. Sure, I understand it was meant to be serious, but the way the characters act and the lines they say to Yui... It makes me think of an extremely cheesy otome game, which is no way close to any sort of solemn feel. Overall, it's just about a useless character running around in a mansion getting harassed, while a bunch of brothers think she's either pitiful or worthless (which I ...more
How this is not top 5 I'll never know. Horrible characters, stupid protagonist and horrible story line.

Take Twilight, Vampire Knight and Ouran High School Host Club and mash them all together into one anime and this is what you get.

So the main protagonist gets into a house of vampires and allows them to sink their fangs into her? She could've got away so easily yet she wasted all those chances. - ItsDaWorldOfSNuGGLEZ
This is HORRIBLE! I watched both of the seasons just for the heck of it and once I start I usually end up finishing it just to see it how it goes and it went HORRIBLY! The main heroine doesn't seem to have any interesting qualities, traits or talents besides having a vampire's heart in her. She also doesn't seem have a brain behind that annoying innocent wide eyed look of hers considering the fact that she didn't take the chance to leave the stinking vampire house when she had the perfect chance. But what does she do? She stays there to find the " secret " or whatever about her being adopted! Like really? You have a chance, take it, who cares about being adopted at the moment; worry about it later unless you want to experience hell with these sadistic bastards! And then she worries over a vampire getting hurt. DUDE! HE IS is a VAMPIRE. He's going to survive either way even if he did get broken bones or whatever. The vampires are just as bad! I mean they act like such asses ...more
4
Eiken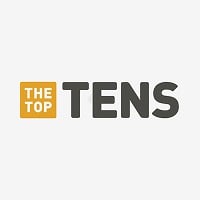 Eiken is a fanservice-themed manga and anime series created by Seiji Matsuyama. The story depicts the life of schoolboy Densuke Mifune after he is forced into the mysterious Eiken Club.
This anime just is too way to weird... SERIOUSLY boobs are bigger then their bodies
This anime is just too much. Basically girls with over sized TRIPLE XA BOOBS what?
First on all this anime are meant for people who are looking to look at exaggerated boobs and for looking where they shouldn't be looking at. The main point is the creators are freaking perverts!
Should be above School Days. At least School Days has somewhat of a plot. - AngelOfTheSkyStarsMoon
5
DearS
Alien chicks who come to earth to be slaves?

And it looses me there.
Take 3 awesome animes, Kanon, Chobits, and Girls Bravo, and let's mash them together like Frankenstein and create what could possibly be the worst form of "entertainment" ever, held together by the small hairs of a terrible plot, horrible characters, and annoying and pathetic comedy. DearS is a complete disaster and should be condemned
I may love anime DearS is awful it's about these Aliens who want to become slaves yeah I don't get it either and it's gross I wanted to vomit after that don't watch it and all the characters are Idiots - GamerGirl
This show is nothing but an insult to humanity. It portrays women as sex slaves, men as manipulative sex hungry monsters, and makes the Japanese look like a bunch of perverts (which the vast majority aren't). Basically, it dehumanizes its characters in the worst way possible: making them characters that would be in hentai, characters that aren't meant to be taken seriously, and putting them into something that is meant to be taken seriously.
6
Mars of Destruction
Should be number 1 watch it for yourself, a girl gets her head blown off and they take her to they hospital to see if "she will make it"? What! Whoever made this is obviously the most stupid person in the world
I must admit that I laughed when that girl her head exploded and they brought her to the hospital.
I'm so surprised at the rank this one got. The OST - wait, there isn't a OST... they use Beethoven music... the plot twist at the end is retarded in my opinion, and that scene where the girl who's head was blown off is brought to the hospital to see if she would make it... NO.
Whoever put this under Bleach, One Piece and Naruto and DBZ deserves to be put into a mental hospital - PhoenixOfDragons
7
Pokemon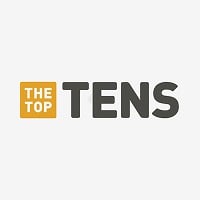 Pokémon, abbreviated from the Japanese title of Pocket Monsters and currently advertised in English as Pokémon: The Series, is a Japanese anime television series, which has been adapted for the international television markets.
From replacing all of the good voice actors/the ones who didn't make you want to bash your ears in for the characters 3/4 way through the Advanced Generation Saga, to the constant replacing of former characters, to the never-ending "journey" of Ash's continuous losses at the Pokemon Leagues from Kanto-Unova, this anime has been milked to hell and it's obvious it needs to go. It started off with a good idea, a nice concept, and a lot of heart: nowadays, it's absolutely terrible not because it's new, but because it's the same thing with TRio becoming supposedly more competent but in reality they're now just serious but still losing every single time.

I'm actually very sad to see what happened to a once good anime series that actually taught you things.
It's an endless loop of failure. Ash loses at the league, then tosses his Pokemon aside like their old toys. "I'm gonna get rid of my normal/flying bird just to go out and struggle with a new normal/flying bird! Progress! "
It WAS good in the 90s but now it just keep getting repetitive... The 'NEW' pokemons are actually the same pokemon from the past series of the franchise with a slightly different moveset and looks, story is just all the same every series, ash going to fight gyms, meet new friends & all that crap which is already used in the past series.
I mean seriously man? Some of the other kids shows are better
I don't know what this anime even about!
There no point of watching this if the Protagonist isn't going to achieve his goal ever.
Best wishs proudly teach kids that People ether has to born with Talent Or Luck to achieve his/her goal because working hard doesn't pay.
In other word, If a Kid is unable to get good grade then its because God doesn't gave him/her the Talent Or Luck to achieve it.
So He/She would fail no matter how much he/she study.
Just Like Ash Ketchum, He can't achieve his Goal no matter how hard he work because he was Born as an Underdog.
So We shouldn't blame that Kid and encourage him/her to work hard.
Instate we should just blame God for not giving him/her the talent.
"Underdog" has no right to have Big Dream Or Aim.
Big Dream Or Aim in life is only for "Child Prodigy".
Underdogs will only just make a fool out of them if they Dream something big and try to work hard to fulfill that Dream.
That the Moral Pokemon ...more
Ash should be 16 or 17 by this point, but he looks Even YOUNGER in Sun and Moon compared to the previous versions of him! - GehennaTheSecond
8
Clannad After Story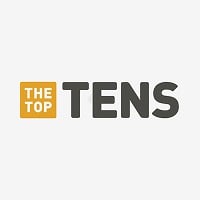 Clannad is based off a visual novel. It follows the story of a high school senior named Tomoya Okazaki, a delinquent who floats through life caring about very little. He hates the town he lives in and his alcoholic father. ...read more.
I find it hard to believe that Clannad After Story found it's way into Top 10 Worst Anime. I feel like my eyes are lying to me. Well, I have no right to criticize your opinions, but I have to say: If you didn't appreciate the powerful and meaningful message Clannad offered, you should rewatch it, and try to understand it a bit more. Clannad After Story told a beautiful story about the losses that life can make you face, and the courage you must build to overcome them. If this is hard to get through you head, may God bless you. Anime is not always something to enjoy as a waste of time, or as a mere form of entertainment Anime can also teach people who are stressed or lonely, how to make the most out of their struggles. Clannad After Story is this kind of anime, whether you like it or not. If you didn't like Clannad, then don't even think about watching Angel Beats, Charlotte, or Anohana. Although they were just as amazing as Clannad After Story.
Whilst I'm not the biggest Clannad fan, I'm not at all surprised at the outburst on here. I cannot imagine how this could end up as being one of the worst animes of all time when it's a million miles off from it. What's even worse is that the bashers keep voting this up just to make snarky comments about it and criticise the fans for being so defensive. What would you expect? -. - Of course everyone would break into defensive mode if their favourite anime ended up on here. I mean this list is so utterly absymal. Some animes that really ARE terrible aren't even on here and the ones that are cherished classics are always being dragged down just for their reputation. I don't know what's got into the anime industry these days, but I would never ever put Clannad onto the top 10 worst. Remove this and One Piece and maybe the choice of animes would make more sense.
Like someone else said, I absolutely have no idea how this anime managed to get to the top 10 worst list. I assume it's because the ending pissed them off but that is still no excuse to put it on here as the rest of it is very good. I can't believe that some of the worst anime are below this anime.
Calling people who don't like clannad AS retards is just disrespectful. - ItsDaWorldOfSNuGGLEZ
The original Clannad was good. After Story was just okay but the ending is trash. - AlphaQ
9
Lucky Star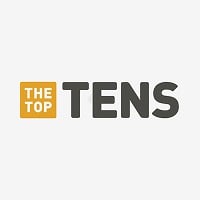 Lucky star is an anime that first aired (april 8th, 2007 to September 16th, 2007) in Japan. The anime follows the daily lives of Konata Izumi, Kagami and Tsukasa hiiragi, and Miyuki Takura. The show is best known for the cute "moe" characters. The target audience is shouen.
I have wasted many hours of my life watching this pointless show... and I loved every second of it. I don't care about the fact that it doesn't have a plot, because the fact that it doesn't have a plot IS THE PLOT. They are just girls who like to talk about their likes and dislikes. So what? That's like almost every conversation that's happening right now. Plus. come on. They're adorable :3
I don't know why creators even made this anime without a plot. I don't want to just see girls talking about stuff.
Many people get mad over no plot or depth but not every anime needs that this anime is supposed to be a comedy so no duh and depending on who you are you may or may not find it funny but there are worst out there just a little lesser known I don't think that this should be on the list because while you may find it pointless and dumb it at least has cute characters decent music and voice acting trust me if you voted this you have not seen the hole anime can go down.
This sucks. They all look very similar and barely have any personality. It's boring and the jokes are cheap. I watched a random episode off Youtube and it's boring. All of the "jokes" (which are boring) are about food, crushes or boobs. Boring and creepy anime do not waste your time on this garbage. Don't waste your time, go do something productive with it. Sitting around and watching paint dry is more productive than watching this crap. - sophisticator
10
Naruto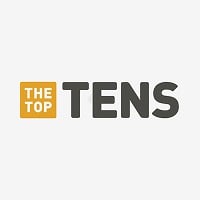 Naruto is an anime and manga franchise Naruto, created by Masashi Kishimoto. The manga was later adapted into a television anime, which was produced by Studio Pierrot and Aniplex. It premiered across Japan on the terrestrial TV Tokyo and other TX Network stations on October 3, 2002. The first series ...read more.
The comments here are nothing but ridiculous exaggerations. I would not be surprised if some idiot here said, "NARTUO IS the WROST ANMIE ever N you sucks IF you LIEK IT! 1! 1! 11! " and received a few thumbs up. Naruto may not be the best anime, but it is not the worst anime either. School Days, Bakugan Battle Brawlers, or Sonic X should take Naruto's place as number one on this list. The explanations which people offer as to why they think Naruto is bad are extremely weak and biased. For example, people say that the entire Naruto series is bad either because it focused on Sasuke for a few episodes, has a lot of flashbacks, because it is the first influence on kids, or because their favorite characters were killed off. First, the focus on Sasuke was necessary because the change in Sasuke's goals was important to the plot. If there was no focus on Sasuke, then no one would know why he now targets the Leaf Village. The flashbacks may seem annoying, but they serve the same ...more
Also, one of the things I love about Naruto is the villains. You cannot just say that their motives are evil.

Madara, for example, wants to bring peace to a land of Ninja where everybody seems to be fighting for no reason (I belong to this village, so I'd die for it). The wars are just the outcome of contradiction in different people's motives when everybody wants the same thing. The only practical reason seems to be just fulfill their dreams and that can happen only in their dreams (virtual reality is created for everybody. Its like matrix but everybody seems to have their own). So, everybody is happy, no one is dying (life expectancy is really low in Naruto verse). It's really hard to argue against this except that "truth must prevail" statement.

Orochimaru is a researcher. Who doesn't want to learn everything? So, he is just doing what is necessary for his research.

Danzo (hate that guy), never understood his motives, but he is an egoistic person who, ...more
There's nothing wrong with the characters or the plot, really. All of that is quite interesting, honestly. However, what pushed me away from this anime was its sense of humor and seemingly repetitive fight scenes. It's a bit hard to explain, but some things about this anime irk me in the same way that Fairy Tail and One Piece do. I guess it's just because I'm a sucker for more serious anime, though, and the whole laughing off the big things and zooming in on the small details isn't really my type of thing.

Don't get me wrong, though. I'm not exactly saying that nobody should watch this anime or that it's just flat-out bad, nor am I saying that I dislike the flashbacks. On the contrary, I see how it would be interesting to many. Also, I quite enjoy when anime gives us a good look into the characters' pasts. It's not about the characters being killed off, either (I mean, I read Akame ga Kill. Of course that's not why I'm complaining). It's just.. in this genre, I prefer darker, ...more
Naruto sucks! I agree that it is really overrated. One thing I hate about Naruto is that it is so full of FLASHBACKS. Especially now in Naruto Shippuden, it sucks to think that some episodes are all about when they were still young. They could have animated that in Naruto Season not in Shippuden. They are just killing our time.
Please, do not comment, unless you have watched the whole show and know at least a bit about everything. Naruto is one of the best Anime out there. I would like if you didn't post such ill-informed and untruthful comment. Fillers and flashbacks are held for later to give a break to the action and to give a little background to the occurring events without you having to try and think back to earlier episodes to think of what had been mentioned. - Criz
The Newcomers
? Momo Kyun Sword
?
Baccano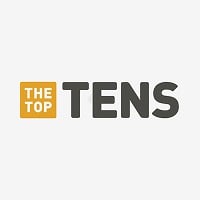 Baccano! (バッカーノ!), which Narita translates as 'stupid commotion', is Italian for 'ruckus'. An ongoing light novel series with over twenty volumes published, it takes place across three eras – the early 1700s, 1930s, and 2000s – and presents its story arcs in anachronistic fashion. Though ...read more.
The Contenders
11
Sword Art Online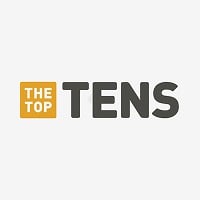 Sword Art Online is a series of Japanese light novels written by Reki Kawahara and illustrated by abec. In 2012, it received an anime adaptation produced by A-1 Pictures and the SAO Project, and is directed by Tomohiko Ito . The first season is divided into two arcs known as "Aincrad" and "Fairy Dance". ...read more.
Characters are SO BLAND. They're basically the same, just with different appearances. The main character has the most generic appearance of an anime main character EVER and is way too overpowered it's just stupid. Plus, the time skips. Why?

The romance is weak compared to other romance anime and all of the characters are just... stupid.

However, the opening songs are pretty catchy.

Now I'm gonna rant about the main character:

1. He was a beta tester (nothing wrong with that but of course he has to be special in some way)

2. He can turn an AI into an item in about 10 seconds from inside the game, but decides not to make the log out button work again.

3. For some reason, every single woman's decides they want to date him, including a loli of questionable age.

Even though he eventually dates Asuna, but everyone saw that coming, let's be honest.

The first arc is the only good arc anyway. In the second arc, there's perverted crap on ...more
Okay, now Sword Art Online is just being treated like Naruto. I mean, Sword Art Online may not be the best show, but it's not the worst either. Same thing goes for Naruto. People will just hate on Sword Art Online for stupid reasons just because they think it's cool to do so (like with Naruto). For example, when people say Sword Art Online is a cheap harem series, they don't realize that the harem isn't even the main aspect of the series. Plus, many people just jump to conclusions that this anime is bad because the female characters are weak or they don't like the Fairy Dance arc. However, Asuna is not really weak and still strong after being freed, not to mention she at least tried to escape instead of waiting on Kirito to save her. Plus, Reki Kawahara is getting better with his writing and improving on sequels of the show. Finally, if people don't like the romance, there was an official global poll of 10,000 fans on the Top 10 Anime Couples hosted by Blog Honeyfeed and Kirito and ...more
The characters are litterly Pigs with a headset running around doing NOTHING first few episodes the time skipped like what 3 months? THIS IS JUST HORRIBLE! I watched it all! And the plot is so obvious! He dates Asuna and what?! We already saw that coming like seriously ... This was a waste of my time it's so horrible!
I absolutely hate it. after I watched the first episode, I decided it was crap
12
Pico x Chico
What is this?! A sequel to Boku no Pico? This should be higher on the list. - ModernSpongeBobSucks
Oh, Jesus Christ. Stay away from this!
I've never seen this but if it was actually popular enough to get a sequel then I am going to die. Boku No Pico was HORRIBLE. If the creators try to improve anything then they will mess it up even more. They already messed up my small liking for yaoi.
I barely survived to the trauma of watching this. Staying away from this is the best for your life and mental health.
13
Soul Eater Not!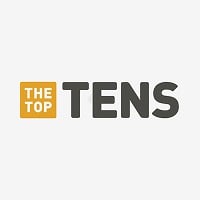 Soul Eater was a masterpiece, this just basically ruined everything in the first one. If you have never watched Soul Eater and are planning on it, when you finish do NOT watch this after it. It's horrible.
They look cute, but...where's the memorable characters from the previous series? - GehennaTheSecond
A horrible prequel with prepubescent annoying girls to an anime with great dark themes and intense action.
I liked Soul Eater and I only watched this one becaUsre the nornal anime was great but this anime sounds just like a parody, except it looks more retarded. - AlphaQ
14
Bakugan Battle Brawlers
I had to be truth, both series (Bakugan and Pokemon) are tie on the wrost, but there are some points in favor for the monsters.

1. It get's repetitive, but what I can do, I'm still hoping for Team Rocket. Those guys sometimes still manages to be funny or interesting, and I want the to WIN ONCE AND FOR ALL DAMMIT!
Bakugan has nothing like those two still enjoyable.
2. Sometimes I play Pokemon games, on DS are quite funny, even if sometimes they pull out stupid gadgets. Bakugan games are meh.
3. Pokemon fame. those Monsters are EVERYWHERE... so they ended up in the hands of Devian artists and people who can make nice fun on them or just share the hate.
4. Some Pokemons are cool and they don't deserve to be in this series. Bakugan... well, need so say anything?

And, last but not least, Pokemon was fun in some points, Bakugan never. Both are series made to sell, but while Pokemon takes the Yugi road (cool main series, so wrong 2-3-4 series), Bakugan goes ...more
HELL NO you grew up with Pokemon I grew up with bakugan so shut up
I like many other anime on the list here, but... THIS ain't A ANIME. This is like a pokemon knock-off. Pokemon was okay as a kid but seeing transforming balls and playing cards combined is just such a disgrace to call an anime...
This isn't even considered an anime. The heck with balls that can transform DX
When I was younger, I LOVED Bakugan. Some people like pokemon, others liked digimon, But me? Bakugan all the way. While the original formula for the actual game was pretty cool and had some good strategy, the Anime (If you can even call it that) was all in all poorly made. The first season was okay for a kids show, but then after that they tried to make the characters grow up and it just ended up being a horrible mess. They had the opposite of character development.
15
Pupa
All the other anime above this one are just people in genres they don't like. Yes, boku no pico is awful and porn so it doesn't have much character development or plot or anything else. School days is awesome but has a very target audience, and I can see why people who were expecting a romance didn't like it since it's parodying the genre they were expecting. A lot of them are children's anime or ecchi so of course they seem bad in general but they do what they were meant to do. Pupa doesn't seem to offer anything but short episodes though.
Okay, there is seriously no way this should be below Sword Art Online and One Piece. Even if you don't like those two shows, there is no way they should be considered worse than an anime that has been heavily criticized for each episode having short airtime, horrible story, and terrible character development. I mean, on MyAnimeList.net, according to the stats, the majority of people ranked this anime with a 1! That's right! Just 1 cruddy star! I bet the reason why this is lower than other anime on this list such as SAO, One Piece, Naruto, and Clannad is because not many people have watched or even heard of this! But, to be honest, that's probably a good thing. I mean, if so many people who have watched this hate it in just about every aspect, why isn't this higher? You know what? Screw this list. - ModernSpongeBobSucks
I heard the manga is actually pretty good, so the pacing, story and characters are probably much better. - Kuro
I heard the manga was actually good though, but the anime was bad. I don't know, I haven't watched or read it yet because I've just recently gotten into anime and I'm not used to a lot of blood and gore yet.
Clannad After Story is ranked higher than this... my disappointment is immeasurable and my day is ruined. - StupidUsername12
16
High School DxD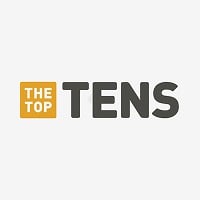 High School DxD is a Japanese light novel series written by Ichiei Ishibumi and illustrated by Miyama-Zero. The series revolves around Issei Hyoudou, a perverted high school student who is reincarnated into a Devil by Rias Gremory after being killed on his first date. He later joins the Occult Research ...read more.
"It would be epic if it wasn't perverted". Are you retarded? That's like saying "This porn would be great if the pizza guy's story was fleshed out and he didn't end up screwing the housewife." Come on, you got what you paid for.
Whoever put this on is just plain stupid. Perhaps it is a bit well perverted but it has storyline which is easy to forget when making an anime of this... genre lets call it.
I could only get through like 2 episodes of this garbage. Shame that it has more than one season.
Y'all are hating on it because it's hentai. The perverted style suits the story. - AlphaQ
17
Skelter Heaven
If you mix breasts with horrible animation, giant non-sync robots, and a terrible plot, bland characters, you have Skelter Heaven.
Everything about this anime sucks from the awful animation to the pathetic art. This anime is definitely worth a skip. Besides, the hilariously awful looking robots and retarded giant squid show how bad this series is.
By the way, I do remember posting this a few years back. 3 to 4 years later, I still recommend following my advice. This anime is a monstrosity. It's 19 minutes of your life you'll never get back. - EndOfSilence402
I'm glad this finally made it to the top 30! The plot makes no sense, the art is hideous, and this anime was from the creators of Mars of Destruction.
I honestly think the characters or SO flat. Absolutely horrible animation, awful looking robots. The creators of Mars of Destruction (that's a cringy name) made this abomination. It's terrible, with a rubbish plot. An absolute disgrace to the anime world.
18
Naruto: Shippuden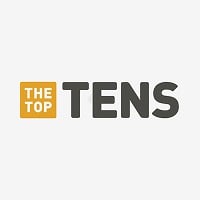 Naruto: Shippuden is the ongoing sequel to the original Naruto anime and covers the Naruto manga from volume twenty-eight on. The TV adaptation of Naruto: Shippuden debuted in Japan on February 15, 2007 on TV Tokyo. It is developed by Studio Pierrot and directed by Hayato Date.
I accidentally voted but this series is great!
Sasuke marries sakura
Just a ripoff of Dragon ball & Hunter x Hunter. everything about it is horrible the female characters the plot storyline it all sucks the characters talk about annoying there's not a single one likeable. The fandom is disgusting all the pairings are ridiculous just stupid horny fangirls that end up with their crush in the end. Sakura is useless and a bad example of a heroine. Hinata is praised like she's a goddess yet she never attributed anything important to the story except being the cause of Neji's death other side characters like Ino don't even get that much attention. Naruto isn't even that strong they try to make him so much like Goku it's pathetic.
This is just a homosexual story involving the good and the bad, you have to read between the lines - Lit
19
Bobobo-bo Bo-bobo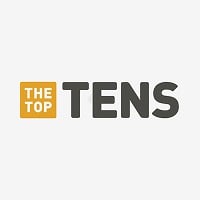 Wow, who comes up with the dumbest name in anime history?
Animes can be dumb, I realize that. But this is so dumb to the point were it is impossible to be entertained by it.
Yes it is weird and dumb... and somewhat annoying, but I happen to like it. I guess it's meant to be funny and it's really unique and original. I like the characters and their personalities and I like what their trying to accomplish. When you think about it (If you have hair) would you want to be forced to be bald? It makes sense that they're trying to stop the villain. You may think what when you first watch it but I think that it's the funny and good kind of what.
How to creators made this anime title.

*slaps butt cheeks*

There! - AlphaQ
20
Rosario + Vampire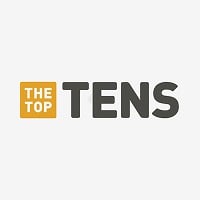 I am also only voting for it so that one piece and naruto will be less disliked on this list
I've only seen the first episode, but it is WAY too original! And the boy didn't even know Moka for that long before he revealed himself and went through all the friendship drama. It's dumb and Moka isn't scary. The characters are just wimps. Then she makes that awfully obnoxious noise when she sucks the boys blood. If I were him I'd be gone before it even happened. Besides, who attends a school that they just happen to find an ad to without doing any research or anything?!
I don't think something can be "too original", but that's just my opinion. I've never seen the anime or heard it, but I think you mean it's too weird. But I'm not trying to correct you on something, I'm just saying that I'm a little fed up with everyone thinking an anime has to be absolutely perfect to be good, with perfect characters and a perfect storyline. EVERY anime is going to have its flaws. There is no perfect anime, though there may be according to you, but I've never seen this anime. I'll say too that attending a school without research is dumb - TheAlbinoWolf
I've watched all the episodes and I regret it ALL its too weird and the makers even go so far they show nipples now some of those perverts might be looking for the anime just because I said that. And in the beginning of the episode the makers couldn't stop showing the panties maybe I'm just being a little childish or not but lets get to the real reasons its bad. There aren't any good situations a lot are stupid like one was the girls/monsters told there parents they were dating but they lied and when there parents came over the boy ( sorry I forgot his name) had to run away and avoid them becuase once they found the truth they would force him to love him. - lucario_ninetales
I can't believe I watched the whole series thinking it was amazing
21
Dragon Ball GT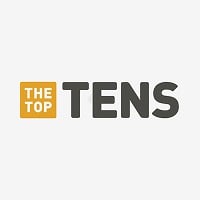 Dragon Ball GT is a Japanese anime series based on Akira Toriyama's Dragon Ball manga. Produced by Toei Animation, the series premiered in Japan on Fuji TV on February 7, 1996, spanning 64 episodes until its end on November 19, 1997.
Definitely the weakest out of all the Dragonball but nah, it's good. - AlphaQ
After intense battles against Freezer, Cell Kid Buu, the anime is sold and the battles now do not have any violence and the storyline is really terrible. it was destined to have over 400 episodes but it had to be reduced to 64 due to inminent cancelation. it was all to make it a "kids anime" while kids rather enjoy the previous DBZ rather than this piece of crap. AND GOKU IS STILL OVER 9000 BUT TURNED AS A CHILD ONCE MORE!
The series was terrible and is one of those things that should have never existed. In fact, it was the studio's fault for making Pan this despised since she wasn't like this in DBZ, thankfully.
Imagine taking a highly acclaimed series and then giving it a complete hundred episode season of filler and publish it under the name of the original work. Probably the first show that actually deserves to be here.
22
Highschool of the Dead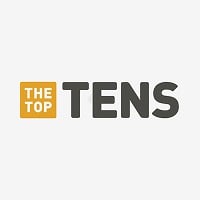 Highschool of the Dead, known in Japan as Apocalyptic Academy: Highschool of the Dead, is a Japanese manga series written by Daisuke Satō and illustrated by Shōji Satō.
As has been said... The entire plot is basically just "JIGGLY BUTTS AND BOOBIES! Oh wait, aren't there some zombies out there? " At one point, the MC fires an assault rifle over his main love interest while using her boobs as a cushion for the rifle (as they jiggle even more insane than usual). This isn't even played strictly for laughs, as she is seen in a back brace for the next few episodes... So its creepy on more than one account.
- Boobs are even ok
- Not so much history is even ok

Joining both those factors in one anime definitively ISN'T OK. The anime hasn't something very impressive and hangs on the fanservice to have fans. Deceiving.
I tried to like it. I really did. But it's just not interesting. The music is bland, the show's premise for me isn't interesting and feels recycled, I've seen better anime. - notbirdlandstew
Too much vulgar scenes
I know right! It gets in the way too much and screws up the whole thing itself!
23
My Hero Academia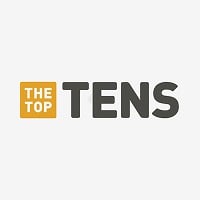 To think that one of the heros can kill thanos from even the comics is sad, I'm talking about the fanbase(because the creator was inspired by marvel and marvel also gave them him thumbs up) that think any of the heros in the show can beat every marvel/Dc character.
Nobody gets stronger,only main character,other characters are very rarely getting stronger.
Evidence of someone spamming negative reviews to troll a popular show. This show has amazing fight scenes and some very creative yet restrictive powers, and obviously, if you aren't interested in the genre you won't like it. Don't be tricked by the obvious spammers above and/or below this comment.
It's decent I guess and Shoto is cool, I guess...but half of the characters here are either douches or forgettable. Midorya isn't really that amazing either. Amazing plot though. - AlphaQ
24
Tokyo Mew Mew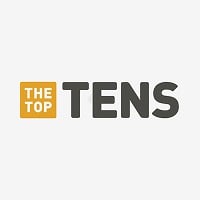 I think that it's meant for younger kids. You old people with no imagination may hate it, but me and my younger aged friends really enjoyed it. It's cute, the characters are cute, and the villain is a fighting-worthy villain. I happen to like this one and don't think that it should be on this list.
Don't blame the dub guys. Half of the show was actually good, the rest of it is utter crap. Even the original is cheesy. Its cheesy as hell, the characters are annoying especially the main protagonist, the music isn't good, the art is ok but that doesn't add on to my rating of the show. I enjoyed this when I was 5, but not anymore. But this show is far too cheesy, it isn't even enjoyable after episode 26. 4.9/10 very forgettable. I'd recommend you to watch Princess Tutu, Happy Seven and Sailor Moon. - ItsDaWorldOfSNuGGLEZ
God, this show is so cheesy, I bet it would taste bad.
Why is Tokyo mew mew on here? It was one of my first animes and it started my love for anime! And I still love it! It's mew mew power that I hate. That ruined it, I bet I can make a better fandub than those 4kids monsters.
25
Green Green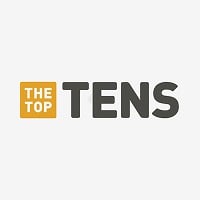 This displays some of the thirstiest prepubescent horny teenagers in the history of any anime ever created. The greatest gripe about the whole show is the sentence above and the pitiful attempt at a romance.
The love triangle is the only thing decent and could have been better if it was the focus, but has to share with 3 idiots and excessive fan service. It's not the worst, but it's still pretty bad
I agree with this. But why is this on the list where you have fantastic anime such as Naruto, Naruto Shippuden, One piece, sword art online and familiar zero
Those three guys in this show are some of the worst characters in anime. - lavashooter
26
Sonic X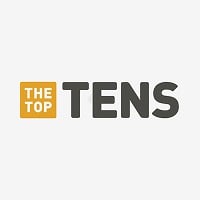 Sonic X is a Japanese anime television series created by TMS Entertainment and based on the Sonic the Hedgehog video game series published by Sega.
Sonic X is a bad stain on the Sonic Franchise. Horrible Story, terrible writing, awful characters, and heinous voice acting are just a few of the problems this show has
Naw. All of that is rather identifiable with Sonic Underground and Sonic Boom. - Jeff35122
This show is bad because:
1: Got 5.8/10 and 2.5/5. I can relate.
2: Episodes, characters, story, fan pairings all over the place.
3: Amy.
4: So bad that all of the episodes were FREE on hulu plus! My opinion, I think that's why...
In general, I never liked this show. It deserved cancellation. Hopefully, it won't be on nicktoons.
It was just okay but the sex scene between Sonic and Tails was unnecessary. - AlphaQ
I got to episode 60 something of the 4kids dub and gave up. This show might as well be called Chris X, it focuses on that annoying brat. Sonic is barely in it. Tails is just a fox version of the annoying Chris. Amy is Amy. Cream is too sweet. Shadow is actually decent and in it less than Sonic. Knuckles is good. Honestly, Eggman and Rouge are the best characters in the show. That says a lot.
27
Sword Art Online II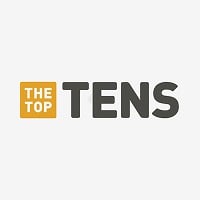 Sword Art Online II is the second season of the Sword Art Online anime series, produced by A-1 Pictures and directed by Tomohiko Ito. It is divided into the "Phantom Bullet", "Calibur" and "Mother's Rosario" arcs.
I will admit it has good animation and music... and that's about it
Where SAO failed, SAO II succeeded, resulting in a mass improvement, so I honestly think the SAO franchise is being overhated now. First SAO is in first page (it was disappointing and somewhat bad but not one of the worst things ever) and now this is close to second. Just letting you know worse anime exist. - SelfDestruct
Why isn't this higher on the list at least 2
The GGO arc was good - Meredy_FT
28
Black Butler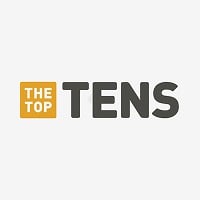 Black Butler is a Japanese anime television series produced by A-1 Pictures and premiered in October, 2008.
Wait! Why is this on here this is a great anime. It has a great plot even if they make episodes that don't follow it
Eh I'm watching it right now and it's not great but I still like it enough to keep watching it. Yes it does have its tone problems among other things but I still find it good. Not great, not revolutionary, not amazing, just good.

I'm only halfway through the first season but eh it got me hooked enough to want to read the manga (which I heard is supposed to be very very good) and see season 3 (I'm sorry but season 2 sounds stupid). But for an adaptation of something I guess it does a passable job, can get a little filler-y and does deviate from the manga a lot (from what I've heard) but adaptations are something hard to do and from what I've seen from the anime so far it does stray away from its source material in that there's a fair amount of original arcs and characters that are not originally in its source material but not so much that it has no similarities to its source material at all. In a way it's kinda like the Marvel Cinematic Universe where I am well aware that the ...more - Anonymousxcxc
Who put this on here? I would like to have a long, thorough talk with them about why it is included. I am very picky about my anime and this is number one on my list. The characters and development are nice, the plot is over the top, the art style is amazing for this genre especially, and you fall in love with just about everything about it. This is coming from a Christian, as well.

For those of you who were thrown off by season 2, no worries. It wasn't in the manga anyway, and simply started out as a drawing Yana included in one of the chapters.
I am not saying that this is a bad anime it actually is one of the best animes I have ever heard of in my so far life but the one reason why I do not bother to watch it is the fact that the story line is based off of a sacraficed kid that makes a contract with a demon selling his soul to him which I take is pretty terrifying to be honest but some people like horror and I know it is not horror it is comedy but that still freaks the crap out of me and ever since I have heard that about it I have been having mental issues that I can't get over right now. that is my opinion and I am not trying to be mean at all please respect my opinion and not get mad at me because I have a friend that is in love with this show and whenever I mention this to her she and her annoying friend mia go crazy on me and I really do not like it when they do that and my friends name is lindsey and she I s terrifying please save me from her!
29
Yu-Gi-Oh! Zexal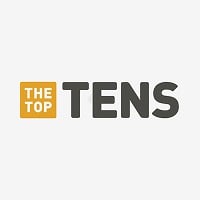 Worst Yu-Gi-Oh! Series ever. It made me give up hope on the series. Kazuki Takahashi, PLEASE END THE SERIES! 5D's should have been the last one. The character designs are terrible and it's at one hundred episodes now. God, someone end this crap. - dbret12
It is only enjoyable in Japanese. The Dub was absolute pathetic. - SelfDestruct
The first yugioh series was only in Japan and never aired in America. It was called Yugioh. It was not about cards it was about a tenth grader named yugi who loved playing all sorts of puzzles and games. When he solved the millennium puzzle he gained a shadow counterpart (who is actually a pharaoh but not important right now) when someone does something bad to is friends or commits a crime that he witnesses he unknowingly transforms into yami yugi ( dark yugi) and passes judgement on them by playing cool but kinda sadistic shadow games that are often dangerous some even life threatening. It later was cancelled to do the dual monsters spinoff because the card game (though only a 3 ep appearance) gained extreme popularity because people wanted to by them. Ths was around the card boom caused by Pokemon,digimon,etc.. So when they realized they could make more money off of making a card series they did. Unfortunately the extremely awesome original never got a second season and is almost ...more
That sounds fantastic. So sad that they threw away a good plot for money - BlueTopazIceVanilla
It's not as good as the old yugioh series, and it's about a kid that is a huge wimp that relies on some kind of alien to help him win his duels
Where Yu-Gi-Oh (in my opinion) went downhill and got worse for Arc-V. - GehennaTheSecond
30
Dragonaut - The Resonance
I never see anime make me wont it finish that fast.
it make me rely heat Love POWER, after all that annoying love story that take over 90 of anime that make you think it is action but it just a Stupid love story that don't make any sense. - almozayaf
Main here is annoying AND useless...i seriously prefer the supporting characters rather than the main
31
Sailor Moon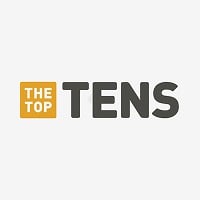 Sailor Moon is a Japanese shōjo manga series by Naoko Takeuchi. It was originally serialized in Nakayoshi from 1991 to 1997; the 52 individual chapters were published in 18 tankōbon volumes. ...read more.
I love this anime. It's really old school. Some people say that it's a bunch of skimpy girls fighting... Nope. If you call them skimpy, you should see other animes. Hahaha.
I disagree.
Oh hell no, sailor moon is my child hood in two hundred episodes. Their transformations are really long and they're re hashing the same attack in each episode but it has something something most amines today don't really have...a good story! You legit watched usagi grow up and mature. And this anime makes you laugh and cry at the same time. Maybe the person who put this on here watched the English dub instead of the original Japanese dub. The show has a lot of filler episodes like any other anime but it's basically a show about an immature 14 year old who along with 4 other girls are chosen to protect Tokyo from bad guys along with the outer and cosmos soldiers, and it symbolizes girl power and points out sexual discrimination. So moon prism power
HOW IS SAILOR MOON IN THE TOP TEN WORST ANIME SHOWS? I know that it could be very annoying sometimes the fact that the sailors changing into their sailor outfits wastes 30% of the video and their annoying sentences before they fight, does not mean you should hate on this anime series. This show provides a very good story plot and the characters are quite interesting too.
I'm sorry, but none if the characters are interesting. They are all bland as hell. When I see them, it feels like I'm looking at cardboard. They are that flat.
I honestly like this anime but if you hate it I respect your opinion as long as you respect mine
32
Violence Jack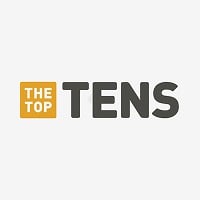 Calm pleasant slice of life anime about an overworked japanese businessman and his dog Jack who picks up on his owners frustrations and overreacts to everything. It's got some nice surrealist moments too.
Should be higher
Just pure nastiness on every level... Rape scenes anyone?
33
Aki Sora
HOW IN HELL IS THIS NOT IN THE TOP 10! Its about a guy having sex with his sister which is totally gross it almost goes up to hentai level. this should be 2nd because boku no pico should be number 1 - ItsDaWorldOfSNuGGLEZ
Absolutely the worst anime in the world. Avoid this at all costs, for you will regret your decision if you decide to watch this show.
Maybe I have not seen this but in the bible god says no to incest
Aki - Sora is just god awful. It's a pathetic boy having sex with a bunch of hot girls, two of which are his SISTERS and it goes almost to hentai level, just seriously good fap material, bad story
Thank you for giving me the warning because I am now avoiding it. - ItsDaWorldOfSNuGGLEZ
34
Powerpuff Girls Z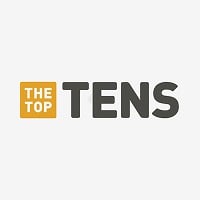 Powerpuff Girls Z is a Japanese magical girl anime series directed by Megumu Ishiguro, based on the American animated television series The Powerpuff Girls. The anime is co-produced by Cartoon Network Japan and Aniplex and was animated and produced by Toei Animation, featuring character design by Miho ...read more.
Well, it is just PowerPuff Girls made in Japan...
This actually isn't as bad, well if you like the powerpuff girls. Yes, maybe it's not the best one out there, but sure as hell beats other animes I've seen. Everyone has their opinion, but that's just mine
Take this off the list! Whoever put this on the list doesn't even know how good this show is. It's totally much funnier than the original and more enjoyable. How is this terrible? I've seen even worse shows than this. This is unlike any other anime. Whenever I'm bored or sad this show cheers me up. You don't even know how hard these girls have to fight and get bad grades just to go and save the city and only want free time. Poor girls!
Sure its bad, but just wait until that new Powerpuff Girls reboot comes out in 2016.

I mean at least PPGZ sort of showed how Powerpuff Girls would be like as an anime. Or kind of, since they could have still done a much better job at it.

But an American reboot of an American cartoon makes absolutely no sense.
35
Mirai Nikki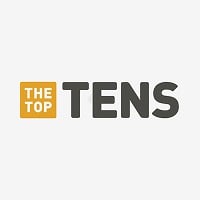 Future Diary is a Japanese manga series written and illustrated by Sakae Esuno. It depicts a battle royale in which each combatant has a diary with entries from the future.
This shouldn't be here, the ending was fixed in Future Diary: Redial.
Mirai NIkki shouldn't be here! - Voadoro
Yuno and Purple Hair Chick was good. Everyone was just awful. Male MC cries more than anyone male MC I have ever seen. To best describe him, I'd say he's the type who runs into someone else's fist and knocks himself out. He does temporarily become better but it doesn't last long as he goes right back to ramming his face into someone else's hand. The guy is an idiot.
Can't believe I liked this anime. The story makes no sense and the characters suck. - Limeyy
36
Abunai Sisters: Koko & Mika
Please get this into the top 10. - StupidUsername12
Poor CGI animation - ElSherlock
It's so ugly
37
Attack on Titan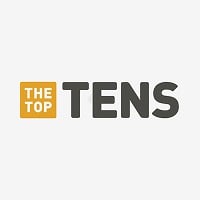 Attack on Titan, also known as Shingeki no Kyojin in Japanese, created by Hajime Isayama, is one of the most popular Japanese anime series to be released. It was first watched in Japan during 2013 and was dubbed in English to be watched in America in 2014. It is best known for its emotional moments, ...read more.
Why would any sane person put this on the list?! It's a beautifully done storyline with well thought out characters and plot lines. People only hate on this because they are idiots and can't come up with anything better! Death Note is amazing too.. Black Butler as well... Some people wouldn't know a good anime even if it ran them down with a speeding truck!
Definitely won't ever be as much of a gem like Cowboy Bebop or Ghost in the Shell, but AOT still places itself higher than a list of "worst anime." I agree the pacing was horrible and the animation quality decreased, but there's really no other reason to hate it. An anime can be overrated and still be decent.
REALLY?! You have got to be kidding me. This is one of the best animes ever! The story is awesome and the characters are epic. To me, this anime is a tad underrated, as in I'm pretty sure most people who hate on this anime either don't like it because of the blood or they haven't watched the whole thing through.
Overrated? Definitely! The worst anime? Definitely not! Look, this anime has its flaws. It's not perfect. Far from it. But to consider it among the worst anime of all time is a far stretch. - Daviddv0601
38
Excel Saga
It's actually quite cute. See and find out!
Most of the stuff on this list is b8. This confirms it
This show was never funny, for reals. How anyone can stand this pointless, obnoxious, boring show is beyond me.
This anime is pointless and mean-sprited it is also a waste of time
39
Akame ga Kill!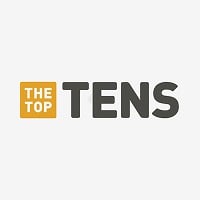 Akame ga Kill! (アカメが斬る!, Akame ga Kiru! is a manga published in Gangan Joker authored by Takahiro and Tashiro Tetsuya. It received an anime adaptation that premiered on July 6, 2014 and ended on December 14, 2014.
WHAT? WHY IS IT ON THIS LIST?

It is widely recognised as one of the greatest animes! The pure number of awards it has won can also back that up!

The plot is great, and they are not scared to show death, showing it as they should given the genre type.
One of the problems I had with this anime was how they handled the deaths. There were only a few moments where they referred back to the deceased Night Raid members that made me actually care about the deaths. However, once most major character deaths came along, the shock value decreases over time and the series seems to want to make you move on by mushing it with poorly-timed comic relief. But the anime still does earn a score of 7.5 out of 10 stars for me. While it's not the worst, it could have done better as an anime series. I did hear there could be a reboot of it... - ModernSpongeBobSucks
Great anime but nope. Not flawless though. The big problem was where the anime took a different path from the manga starting around episode 20. This irritated me because it could have had more episodes if it had followed the manga (still ongoing). - SelfDestruct
Shock, shock, shock! The series seems to make you brush off a character's death with poorly-timed comic relief! - ModernSpongeBobSucks
40
Initial D
He never even signed his name the whole time. This is supposed to be a show about banking dammit! - SelfDestruct
Some Blind Guy Added This. OOF
Don't even get me started on the "violation of laws of physics" thing on the cars! How the heck would a scrap AE86 beat an FD RX-7, considering the AE86 had no performance upgrades and that both drivers were equally skilled? And the saddest part is the car culture appreciates it. *smh* - SelfDestruct
Why would this even be on the list?! Not to mention that the guy who commented before me is totally wrong. The AE86 was modded from the start, you can hear Bunta talking about new setups and how he has tinkered with the car. If you went to the Initial D wiki you would find out that the 86 had 140hp at the beggining of the anime, that's 60 more hp than stock. That may not seem like like a huge improvement on the 86's chances of beating an RX7 but consider that Takumi had been driving that road since he was 15 or 14, he has supreme car control and knows a few cheap tricks to be faster in the corners such as his famous (spoiler alert)

*spoilers*spoilers*spoilers*****gutter technique*****spoilers*spoilers*spoilers*

Appart from the obvios over sight that driffting is slower than apex conering(which is a main plot point) the show is extremely accurate and goes into detail when it come to driving techniques and the tecnicalities of cars and how they behave. The only issue I see ...more
41
Girls Bravo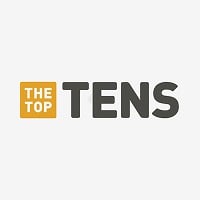 This show had one of the worst plot lines in anime history, almost as bad as DearS. Why is a bathtub a portal to a world where 90% of its population are desperate and attractive women?
I only watch this for the hentai because the plot is retarded. - AlphaQ
What kind of anime is this! I don't even CARE if it's hentai, how is it even biologically possible for you to be allergic to another human being?!
Why are they even in their swimsuits? Are they mermaids? What were they made for? Probably to attract men from our world! Am I allowed to say that this is the worst anime of all time?
42
Bleach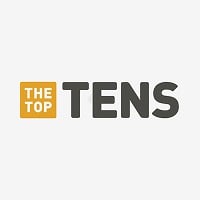 Bleach is a Japanese anime series based on Tite Kubo's manga of the same name. Bleach adapts the first 54 volumes of Tite Kubo's manga series of the same name. In addition, 4 anime-original arcs were broadcast in-between and during the adaptations of original arcs of the manga. ...read more.
I like bleach, although its super long I think it's over all a pretty good anime. So I don't agree with all these negative bleach comments. If they all showed up in the beginning the plot would be confusing. If you continue to watch deeper in the series it does follow. Think of at least one positive thing to say because if you check all the top anime lists you will see that bleach is on the top 10.
I'll admit, BLeach may be flawed, but it's FAR from deserving to be this high. Characters are very likable, action is awesome, designs kick ass, and good development for other characters. Should be lower than Top 50s
Bleach has some excruciatingly boring episodes. So many of the fights take like ten episodes, and 1/3 of the time they just chat. It also sometimes fails at being funny. But I can put up with all that. I like Bleach, and it certainly does NOT deserve to be on this list.
I just watched 1st episode and have no doubt this is one of the worst animes. Couldn't watch more - Lit
43
Panty & Stocking With Garterbelt
People are surprised by an anime called Panty & Stocking being filled with Hyper Sexualized women? Seriously, the name tells you what the anime is about. What were you expecting, a documentary on clothing manufacturing?

It appears that the bulk of complaints on this site are due to people expecting too much from the series. This one is about fan service, nothing more.
Despite only seeing the first episode in dub, I thought it was absolutely hilarious. I like the unique animation too. - PhoenixAura81
That ending. Enough said.
Worst anime ever, deserves to be number one.
44 Agent Aika
45
Fairy Tail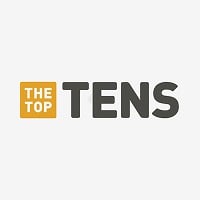 Fairy Tail is a manga franchise created by Hiro Mashima. The manga has been adapted into an anime series produced by A-1 Pictures and Satelight, which began broadcasting in Japan on October 12, 2009. Additionally, A-1 Pictures and Satelight have developed seven original video animations and an animated ...read more.
It just can't be tolerated with the nakama power-ups, nakama speeches, almost everyone relying on natsu, natsu never losing, natsu never training, natsu barely achieving any progress in his goal, the constant fan service, the over-hyped antagonists who get one-shoted, the over-powered abilities, the unexplainable wins that fairy tail get, the constant trolling by mashima, mavis trying justify the feelings for nakama. It just can't be tolerated.
Hey have started watching fairy tail 2014 series. If not then first go watch it and talk... I know that you would have been dropped this anime in between- but in the world nothing is PERFECT. Every anime has something boring and something rubbish. I also admit that fairy tail is sometimes boring... but NOT ALWAYS. Sorry if you got my point wrong but - it is far better than bleach and Naruto - PLEASE... NOT COMPARABLE.
I do like Fairy Tail. In fact, it's one of my favorites. But yeah, the friendship speeches, plot amor and fan service gets repetitive. I wasn't too thrilled on the recoloring in the 2014 version, and it just makes it look dull. But it can be overlooked by the epic animation fights, moments, and the music. If there's something that Fairy Tail does right, it's gotta be the MUSIC. Really gets you mesmerized.
I'll admit it has good art in it, but the story... My god I haven't seen so much non sense in a while. Every enemy that used to tear their bodies apart to the point of no recognition will eventually turn friendly and they get all lovey-dovey. Every fight consists of complete destruction of the main characters and sudden power-ups out of nowhere because they believe in their nakamas. The rules set in this anime have been bent so many times, it is just sad. There is no tension at all because you know exactly they will beat the overhyped enemy in the end and nobody will die. By all means I really don't understand how people still watch Fairy Tail...
I actually liked the concept of this anime, the art work was pretty good and the (some of) characters are lovable, however I think the series has been executed very poorly.The main issue is how they've handled the antagonists of the series. There are no true villains in the series. Jellal, Gajeel, Juvia, Laxus etc... All reform almost immediately after being introduced and even Zeref - the big bad of the entire fairy tail universe - is really just a sad boy wanting to bring his brother back to life and now his only real desire is simply to die.

Another issue I have with the series is its lack of consistency which is caused in my opinion by poor planning. Sometimes it like they're not even trying. Take the whole battle of Fairy Tail arch, it suggested that Erza, Mystogan and Laxus are three most powerful members of the guild at the time bar Makarov, that is until Gildarts comes along and everyone remembers that he is the most powerful wizard in the guild. This lack of ...more
46
Kissxsis
Why is soul eater and death note here? A guy kissing FIVE different people? A teacher, a classmate, a girl younger than him, and most of all his older twin sisters. Somehow people think soul eater or death note are worse...
I hate this show it has no storyline until the teacher came in. The sisters are completely fools for thinking that there younger brother would fall for BOTH of them. Nuh uh he's already with the teacher they should move on. But noo. They have to keep kissing him because they think its normal. The cheaters of this show... What were you thinking?
This show is so annoying I loath both of those stupid annoying twin sisters, I just don't get it. Their parents remarried so that means that they have lived together even when they were little. If they loved with him for do long, why are they in love with him? Weirdo sisters. Ako is so childish and annoying while Riko is a dumb ass and ruins everything!
How is this below Sword Art Online?! Sword Art Online does NOT deserve to be higher than this! Why is Kissxsis so low on this list? This is more incestuous than SAO. - ModernSpongeBobSucks
47
Maburaho
The anime was great, until the finale. It was inconclusive and could have continued to make more. Even the manga, which continued from the anime, didn't even start off from the ending! The writers just made a new story and even the ending of the manga sucked. So much potential lost because of ending an anime horribly.
48
Cardcaptors
If this is talking about the Japanese version (subs), ABSOLUTELY NOT! But looking at the title, if it means the English version (dubs), ABSOLUTELY YES!

Everything, I mean the ENTIRE FREKIN PLOT was ruined in the dubs. Voices were horrible, huge details were left out, and every touching and inspiring moments were considered "creepy" and "inappropriate" were all WIPED from the series. Leaving a dull, plotless, horrible-excuse-for-an-anime series. It pissed me off the moment I watched it.

If you want the series located in the Top 10 BEST Anime poll, go watch the subs
Childish plot, babyish main character (SHE'S so CHILDISH! NO OFFENSE TO THOSE WHO LIKE HER), dumb romance. even the Japanese one is no better
Lol why the heck is this the worst? Lol I'm a Vietnamese, so the dub voice is different
The English ver is awful! They ruined a perfectly cute shoujo anime...even the songs were ruined!
49
Tokyo Ghoul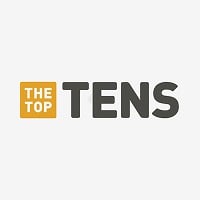 Tokyo Ghoul is a Japanese dark fantasy manga series written and illustrated by Sui Ishida. It was serialized in Shueisha's seinen manga magazine Weekly Young Jump between September 2011 and September 2014, and it has been collected in fourteen tankōbon volumes as of August 2014.
Seriously what jerk put Tokyo ghoul on this list. Well, at least it's not in the top ten. I WOULD BE PISSED I'm ALREADY PISSED THAT ITS ON THE LIST LIKE WHAT,

Well, they eat people. If you don't like that then why the heck are you watching Tokyo ghoul? That's the plot! It's okay because do you think they can control it? Well they can't. And saying the show made you feel like Hitler is just being a little crap. Don't ever say you want to feel like Hitler, idiot. The show was awesome. You really get attached to the characters like Juuzou who comes off like a freak at first but then you learn his story and he becomes your favorite character. And touching scenes LIKE WHEN KANEKI WAS CARRYING HIDE IT MAKES YOU WANT TO CRY. So, if you don't like Tokyo Ghoul, PLEASE give it another try?
Ling Tosite Sigure is a terrible band. All their "songs" sound exactly the same and appeal to tone deaf teenagers. They must also think the opening to Psycho Pass is the greatest thing ever since it is 90% the same song from the same band. The manga which I read first started off okay but gradually lost my interest when I moved on to bigger and better manga the likes of The Promised Neverland and such. But before I moved on I was genuinely excited for the anime adaption of this show. That excitement turned into disdain after the second episode. The nice art from the manga was replaced with weak animation that really didn't sit well with me. Then they started messing with the actual timeline of events from the manga which was a giant red flag. After that I knew it was only a matter of time before the show ended up completely diverging from the manga which of course did eventually happen. I just feel bad for the people that started watching this thinking wasn't going to become ...more
I haven't watched Tokyo Ghoul yet, but how exactly did it place itself this high on a Top 10 Worst Anime list?! It's popular on TheTopTens, yet somehow, this ranks higher on a worst anime list than a greatest anime of all time list! There is no justice in the world! - ModernSpongeBobSucks
Please take Tokyo ghoul off the list. People just hate it because isn't based on the manga. It is a bit annoying that it's not but that doesn't mean it's not good. The original Full Metal alchemist wasn't based on the manga but it was still amazing. And yes, I read all the Tokyo ghoul mangas, and I still thought the anime was great.
50
Mew Mew Power
Oh geez. I seriously HATE mew mew power SO MUCH! But I love Tokyo mew mew. Like, in mew mew power, they changed the names! Their names were perfect the way they were! Like, ichigo turned into zoey! Like, what?! The name "zoey" doesn't really match her that much since "ichigo" is Japanese for "strawberry" and ichigo's hair is red/pink like a strawberry! And zoey was really annoying and loud, while ichigo was just adorable. And don't even get me started on how they changed the other girls. If you love Tokyo mew mew, I warn you: DO NOT EVER WATCH MEW MEW POWER! IT WILL RUIN YOUR LOVE FOR Tokyo MEW MEW!
Oh God... This dub ruined Tokyo Mew Mew. I absolutely loved Tokyo Mew Mew, but Mew Mew Power nearly ruined everything for me. I think I nearly stopped watching anime when I saw this, and I also stopped watching Tokyo Mew Mew. 4Kids, why must you kill the best animes in existence?!
So true... They killed everything good about it... -_- I demand a funimation redub... Who is with me...
The first manga I've ever read was "Tokyo Mew Mew". IreD it when I was 6, now I'm 15 and I still read it.

So, I watched the 4Kids version of the anime and I was severely disappointed! They changed the names, the attacks, and the voice acting sucked.
Yes, I'm aware that this is only about the English dub, but it was SO horrendous that it's worth noting how atrocious it is.
PSearch List