Top 10 Worst Anime
qwertygoodness
The Contenders: Page 20
381
Ouran High School Host Club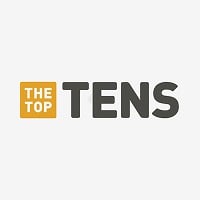 Ouran High School Host Club is a manga series by Bisco Hatori, serialized in Hakusensha's LaLa magazine between the September 2002 and November 2010 issues. The manga has been adapted into a series of audio dramas, an animated television series directed by Takuya Igarashi and produced by Bones, a Japanese ...read more.
This anime is a masterpiece. The one thing that I wished they would change is that they would at least put Haruhi with ONE of the guys, and I'm mainly leaning toward hooking her up with either Kaoru, Hikaru, or Tamaki. I wish at least one of them got together in some way in the end. But this anime was seriously beautiful, seeing all the characters stories and such. The characters have amazing depth and I've watched this so many times and it never gets old.
OHSHC is one of the best anime/manga I've ever seen/read. The characters seemed realistic and believable. I felt like I could relate to them, a feeling I don't often get when watching other animes. The character development was well thought out and amazing. And the romance between Tamaki and Haruhi wasn't overdone and developed really well. I loved this anime/manga. I've read/watched a million times and I will watch it again a million times in the future.
Ouran is a good show that has helped many people (except fangirls dying over kaoru and hikaru) and is funny even if the ending was sad ;-;
Woah woah woah woah... Hold up... This is not on here for real is it? This is art - emeraldfennekin
V 29 Comments
382
Akame ga Kill!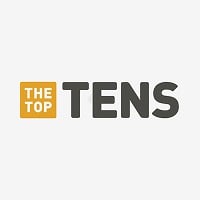 One of the problems I had with this anime was how they handled the deaths. There were only a few moments where they referred back to the deceased Night Raid members that made me actually care about the deaths. However, once most major character deaths came along, the shock value decreases over time and the series seems to want to make you move on by mushing it with poorly-timed comic relief. But the anime still does earn a score of 7.5 out of 10 stars for me. While it's not the worst, it could have done better as an anime series. I did hear there could be a reboot of it... - ModernSpongeBobSucks
Great anime but nope. Not flawless though. The big problem was where the anime took a different path from the manga starting around episode 20. This irritated me because it could have had more episodes if it had followed the manga (still ongoing). - SelfDestruct
Just shock factor everywhere, piss poor storytelling, and mishandling of tone throughout the series!
I loved the anime but I couldn't handle the sudden deaths it was too quick and sudden. They problem I have is this...

WHY THE HELL DO THE CHARACTERS DIE RIGHT AFTER TASTUMI SHOWS UP? THEY'VE BEEN LIVIN FOR SEVERAL YEARS THEN BAM WHEN TATSUMI SHOWS UP THEY ALL DIE! AND AKAME (THE MAIN CHARACTER) BARELY HAS ANY CHARACTER DEVELOPMENT OR STORY! HER SISTER HAS MORE STORY THEN HER

ooohhhohoho
V 2 Comments
383
God Eater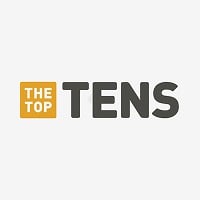 God Eater is an anime adaptation of the God Eater video game series. It is animated by Ufotable and began airing on July 12, 2015 after a one-week delay.
I certainly would say this anime should not be in the list. But of course it's not like I have nothing against it. The pacing in some parts of the anime are an issue for example, but thankfully, they didn't do much to bring this anime down. As long as it's not with Boku no Pico, I am fine with it. - SelfDestruct
Fate/zero and Fate/stay Night: Unlimited Blade Works were better productions by Ufotable than God Eater. - ModernSpongeBobSucks
384
Puella Magi Madoka Magica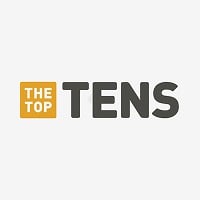 Puella Magi Madoka Magica is a 2011 Japanese anime television series produced by Shaft and Aniplex, directed by Akiyuki Shinbo, written by Gen Urobuchi, music by Yuki Kajiura, opening sang by ClariS, ending by Kalafina (sometimes by the seiyuus) and original characters by Ume Aoki. It also has 3 movies, ...read more.
No, just no. This anime is very, very good, if not the best in the Winter 2011 anime season.
Wait did I finish reading the list of worst animes? If not why is this on here?
One of my favorite Anime! This show totally brings the Mahou shoujo genre to a new level. Not only that but I think Shaft did an amazing job at the witch mazes. Why is this even on the list? - FilipinoNyan2004
Nope. Whoever added this probably just watched the 1st episode. - DoritosAreLife
V 21 Comments
385 SD Gundam Sangokuden Brave Battle Warriors
386
Cowboy Bebop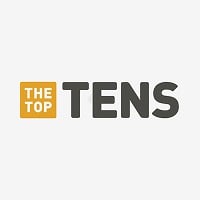 Cowboy Bebop is a 1998 anime television series animated by Sunrise featuring a production team led by director Shinichirō Watanabe, screenwriter Keiko Nobumoto, character designer Toshihiro Kawamoto, mechanical designer Kimitoshi Yamane, and composer Yoko Kanno.
How is cowboy bebop possibly considered bad by anyone? Seriously, SAO is lower than this show. That is beyond a sin against humanity.
Even though I am slightly hurt by what you said about SAO, I have to agree with you on that. Cowboy Bebop should not be on this list. I can't believe there was a remix with Cowboy Bebop in it saying the person just didn't like it. Why? It may not be my favorite yet, but it certainly doesn't deserve to be here. - ModernSpongeBobSucks
There's a special place in Hell for whoever put this on the list.
This is one of THE BEST anime ever made! I seriously can't believe it's on this list.
I want to die this list is way too rigged to be a real bad anime list. This man needs to watch great anime because all these animes should be all the way back of the list
V 12 Comments
PSearch List
Recommended Lists
Related Lists

Greatest Anime of All Time

Top Ten Anime Characters
Hottest Anime Guys

Strongest Anime Characters of All Time
List StatsUpdated 21 Aug 2017
9,000 votes
389 listings
7 years, 353 days old

Top Remixes (71)

1. Boku no Pico
2. Diabolik Lovers
3. Eiken
RoseRedFlower

1. Sword Art Online
2. Sword Art Online II
3. Tenjou Tenge
TheRikeAnimu

1. School Days
2. Doraemon
3. Boku no Pico
TwilightKitsune
View All 71
Posts
School Days: Random anime review (The worst anime ever created)
visitor
The Official MSBS Anime Rant: Soul Eater Not!
ModernSpongeBobSucks
RRF: My Thoughts on School Days Anime (ಠ_ಠ)
RoseRedFlower
Error Reporting
See a factual error in these listings? Report it
here
.