Top 10 Worst Anime
qwertygoodness
The Contenders: Page 8
141
Yuki Yuna is a Hero
I think it isn't that but because I love togo.
I just hate this anime and I'd like to say why. But It'll take too long - MLPFan
Togo sucks
142
Tiger & Bunny
Just one great big product placement from beginning to end.
I thought it was adorkable. :D I watched it to pass the time when I was on a road trip with my friends and we all enjoyed it.
I like Coke. SoftBank is nice. ITS AN AD WITH ROBOTS TO MAKE IT SEEM COOL.
143
Demon King Daimao
Demon King Daimao is terrible. The characters were bland and didn't have 3 dimensional personalities at all, the fan service was beyond ridiculously stupid, the last fight was the best part of the show but it was horribly put together and seemed so last minute. This show tried way too hard and didn't have enough episodes to macomplish what they were trying to do.
This is the worst anime I've ever watched, It doesn't have a bad start but then everything just doesn't add up and people fighting for no good reason and the characters are not bonding yet showing emotions toward each other. it's just horrible.
It's pretty bad but I liked it, it was one of the anime I watched when I first got into anime. I've started rewatching some anime I liked and realized how terrible they are.
I liked it.
144
Asterisk Wars
I should've known this would've been on here eventually. But I still like The Asterisk War, just not as much as Sword Art Online. - ModernSpongeBobSucks
This anime isn't so bad, it just gets insanely repetitive and made me quit on it halfway through season two. First season is worth watching though.
145 OreGairu
146
Digimon Frontier
Google: Did you mean "Not in my animes! "? - Neinwott
What is this? Battle frontier rip off!? Mot in my animes!
147
Re:Zero -Starting Life in Another World-
Bro you don't have life, how can you hate this?! - SkyFlower
Re:zero is absolute. Most of the characters (except Subaru of course) never came back in the anime after, like, they were major in a few episodes, like for example, Crusch, or Felt, or Reinhard, or any of those other people. I really don't know what was the whole point of this anime if Subaru and Emilia were just going to be hugging at the end
THIS ANIME IS THE WORST! PLOTS SUCKS! SCENES MAKES ME PUKE! ALL GIRLS NEED TO LAUGH, NOT TO HAVE A FEET FOOT FETISH! DJKDJSKNDSFNKDSMF - Neinwott
148
Tales of the Abyss
If you voted this here for any reason other than the anime is not as amazing as the video game then your opinions are worthless.
This is a great anime its one of the first anime I watched actually.
I CERTAINLY KNOW THAT ONE OF THE WORST ANIME IN THE IS TALES OF THE ABYSS BUT WHY IS BLEACH IN THIS LIST
Oh please remove Naruto one piece and bleach from the list
They never deserved to be here WHY?
BECAUSE BEING IN THE BEST AND WORST LISTS CONFUSES PEOPLE GODDAMNIT!
PEOPLE DON'T GET FOOLED BY THE ANIME NAME BLEACH WAS JUST A NAME GIVEN AND IT'S MEANINGLESS Naruto MEANS Naruto A BOY AND ONE PIECE IS THE NAME OF A TREASURE! - soraura
149 Agent Aika
150
Toriko
He eats too much, he eats everything, crossovers with the good One Piece, what ruined my interest. BULL.
The show was ok, but I found myself felling horrible and sick afterwards.
V 1 Comment
151
Hayate the Combat Butler: Can't Take My Eyes Off You
A romantic comedy about a reformed assassin turned butler and his previous trainer/ rival vying for the affections of a sweet old lady who makes really good cookies.
V 1 Comment
152
Marvel Disk Wars: The Avengers
Give me the real movies
153 Is the Order a Rabbit?
154
Neo Yokio
Not only is the voice-acting absolutely horrible, the plot is a waste of time and the animation is way too bad for an anime with magic and fight scenes. The main character is the worst form of a Gary Stu I've ever seen.
I have no words. Just watch it and you'll know what I mean. I'm serious, get on Netflix right now. WHAT ARE YOU STILL DOING HERE?! GO!
Absolute hell
When the studios behind exactly opposite anime (Production I.G. for serious, dark matter like Psycho-Pass and Joker Game, and Studio Deen for comedic parodies like KonoSuba and Is This A Zombie? ) join forces, failure is bound to happen! And sadly, Neo Yokio is no exception. - SelfDestruct
V 1 Comment
156
Samurai Pizza Cats
The creators stated they got new villains for the new seasons

Season 2 will be Dr. Purple and a young Jerry Atric

Season 3 will be evil witches

Season 4 will be ancient warriors from the past

Season 5 - 7 will be evil aliens

Season 8 super natural villains and legendary monsters folklores

Season 9 - 10 evil kitsunes with two-tails to ten-tails. Some of them are good looking and some got good clothes and great fighting skills.

The heroes will reform some of the kitsunes and sided with the heroes.

The Ten-Tail Kitsunes are the most powerful foes.
During season 3, Child Protected Service come to take the kids away because they're fighting evil; however, the daughter of Speedy and Polly and the son of Good Bird and Carla got an idea. They got Princess Vi to get Child Protected Service off their backs and she threaten to banish them if they ever interfere with the hero kids again. The Child Protected Service will have no choice but to leave them alone.
Creator stated that they were going to take me two more video games space on the series. are too was going to be just like a month but they added the new character to be a playable. Karamaru (good bird) was going to be the 4th and brand new playable character for the sequel games. you can choose either speed, Polly, Guido, or good bird to start a level.
I would have to see the princess fall in love with Mietoru is the series continued
V 19 Comments
157
Eromanga Sensei
Looks like two nukes wasn't enough - izayaorihara
THIS ANIME SUCKS! - Neinwott
It's like Oreimo but without anything that made Oreimo even slightly good. - izayaorihara
Why bother with your normal anime love story when you can watch one with lolis AND incest. I swear to god, this is why Japan is suffering. You have your stereotypical cringy blue haired protagonist having very intimate
relationships with a bunch of underage girls including his younger step-sister. Everything else is pretty munch irrelevant to the story. The art is actually not bad though
158
Pillow Boys
Watching the first episode made me cringe.
So, why is this so low? This should be in the TOP TENS! It's about some creepy guys getting creepily personal with you and pretending to talk to you. It's creepy, but hilarious at the same time. I couldn't stop laughing.
I couldn't make it past the second episode. I felt like I was alone with a creepy stalker on just those two episodes. I don't want to imagine the rest...
It's so cringy ughhh I couldn't even make it through the first episode - emeraldfennekin
V 7 Comments
159
Mirai Nikki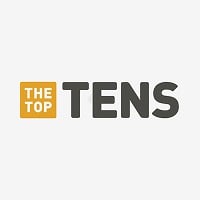 Future Diary is a Japanese manga series written and illustrated by Sakae Esuno. It depicts a battle royale in which each combatant has a diary with entries from the future.
Yuno and Purple Hair Chick was good. Everyone was just awful. Male MC cries more than anyone male MC I have ever seen. To best describe him, I'd say he's the type who runs into someone else's fist and knocks himself out. He does temporarily become better but it doesn't last long as he goes right back to ramming his face into someone else's hand. The guy is an idiot.
160
Bludgeoning Angel Dokuro-Chan
This anime is just messed up. I cannot even stand to watch it. The characters are as annoying as hell. Yes I understand its one of those what animes that are not supposed to make a whole lot of sense but even compared to that category of anime its still annoying. There are more overused jokes in this anime than in all the other anime's combined. I do like those random comedy animes. I love hetalia, but this anime is just so annoying and not even funny. Not to mention all these overused jokes have absolutely no humor to them. Its just a horrifically written anime.
Why is Dragon Ball Z here? Anyway I stopped watching this show after the first episode and this is just messed up. This so called angel tortures this poor boy and kills him constantly with a spiked club for no reason. Luckily she revives him. But it still doesn't make it a good scene. As for comedy. My god the jokes are not funny and they are WAY to overused. Its like every episode has the same jokes in it. This has to be the worst anime I've ever watched regarding the first episode. But believe me there are worse out there.
This is the worst show ever! I mean this girl is horrible and she tortures this poor boy with her spiked bat for no reason at all. At least Elfen Lied had a gripping story line with depressing moments and good chracters but this show is just stupid and cruel. Who names a boy sakura any way!
A pedo world… Need any more be said? The main character wants to create a pedo world!
V 10 Comments
PSearch List
Recommended Lists
Related Lists

Greatest Anime of All Time

Top Ten Anime Characters

Hottest Anime Guys

Strongest Anime Characters of All Time
List Stats
10,000 votes
398 listings
8 years, 76 days old

Top Remixes (71)

1. Boku no Pico
2. Mars of Destruction
3. Soul Eater Not!
ModernSpongeBobSucks

1. Boku no Pico
2. Clannad After Story
3. Diabolik Lovers
ItsDaWorldOfSNuGGLEZ

1. Boku no Pico
2. Pico x Chico
3. My Hero Academia
SelfDestruct
View All 71
Posts
School Days: Random anime review (The worst anime ever created)
visitor
The Official MSBS Anime Rant: Soul Eater Not!
ModernSpongeBobSucks
RRF: My Thoughts on School Days Anime (ಠ_ಠ)
RoseRedFlower
The Rant - Re/Zero: Starting Life In Another World
TwilightKitsune
Error Reporting
See a factual error in these listings? Report it
here
.