Top 10 Worst Anime
qwertygoodness
The Contenders: Page 8
141
Evangelion
This is the anime that got me in anime. One of the best anime out there. The ending is however is alet down in the T.V. series, but is much better in the movie. I really enjoyed this anime.
Robots are cool. Robot fights are cool. Giant robots are cool. Giant robot fights are cool. Take me to the moon
People who hate this anime probably had too much high expectations due to how much phrase it gets. It has its flaws but it's still one of the best animes to ever exist. - Rue
*20 minutes of random clips and basic ass video recording* ASK ME WHAT IT MEANS!
-it means we ran through our budget...-
V 7 Comments
142
Hunter x Hunter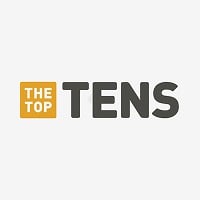 Hunter × Hunter is a manga franchise created by Yoshihiro Togashi. In 1999, Hunter × Hunter was adapted into a 62-episode anime television series produced by Nippon Animation and directed by Kazuhiro Furuhashi. The show premiered on Japan's Fuji TV and ran until 2001. Three separate original video ...read more.
It is actually a great anime
2011? 1999 I'd understand, considering it has a bunch of filler episodes. But the 2011 version sticks to the manga and has wonderful animation quality. I mean, it's not very high on the list AT ALL but it shouldn't be on the list, either.
If this is talking about 2011, I'm utterly confused, it's my No. 1 anime of all time. The characters and their development is amazing, there's no nakama powerups and OP main characters, all the battles require forethought to win. And it's animated by Madhouse, so the animation is absolutely spectacular. The music was great, although the OP got on my nerves. I just don't understand how anyone could dislike this.
I will fight you.
V 13 Comments
143
Cardfight! Vanguard
This anime isn't terrible, its just tedious and slow. Its almost a clone of YuGiOh. Lets have the checklist, shall we? :
1. Card games, check (obviously)
2. Shy and nervous protagonist with strange hair check
3. Holograms, check
4. Two bully characters in episode 1, one snarky and the other is just there (like a piece of furniture) that become friends with main character after episode 1, check
5. Tournaments, check
6. Cold distant sometimes friend, sometimes enemy (Kaiba/Ren), check
7. Fabulous main villain (Pegasus in YuGiOh/Red haired guy from Vanguard) for first act, check
8. Ancient evil villain for second act (That Malik fellow in YuGiOh, the one who hates Gummy Bears/Darkness), check
9. Weird child like villain for third act, check
10. Technological marvels and innovations all made for a children's card game, check
11. Silly looking hair

That all said, its not awful, its just harmless and dull.
This is actually the first anime I ever watch.. so of course I could not hate it.., so let's just say, this anime is not that awful, but boring and dull.
This anime is stupid and why would people spend so much money for them cards
Say every anime is bad, stop misunderstanding everything
V 8 Comments
144
Mobile Suit Gundam: Iron-Blooded Orphans
Why is Iron Blooded Orphans in this list? It was good and whoever said that mecha design are horrible and character are horrible then quick your complaining! Why did you watch it?
SEED Destiny is much better - PerfectImpulseX
But like...everybody has iron in their blood?
Ugly character designs, female ones is more, they're have unlikeable charas too. The MC is very psychopath bastard to their enemy, way too much. The story has mellodrama crap. Mecha designs are ugly too.No future and faith for Gundam anime anymore, although we still have Origin that have only little faith for Gundam.
145
Inazuma Eleven
In my opinion, I love this anime. Except the English version is terrible. I can't stand to listen to the voices. But overall, I like it.
I have to say the storyline is one of the best. if only it didn't have magical Pokemon powers...
Man, why is this anime on the list? - xXLittleQueensXx
It is great anime
V 4 Comments
146
Fullmetal Alchemist: Brotherhood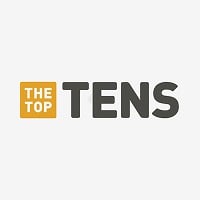 Fullmetal Alchemist: Brotherhood is an anime series adapted from the Fullmetal Alchemist manga by Hiromu Arakawa.
Why is this one the list at all? You truly have no heart if you don't like Brotherhood. In fact your family and friends probably don't matter to you if you didn't like this anime.
I cannot even fathom why this anime is anywhere near this list. This is probably one of the best, if not the best anime that you can currently watch so some people need to re-evaluate their voting choices
I haven't finished the entire anime, but from what I've seen I highly recommend it. The characters are amazing, the story line is amazing, the animation is amazing, I see my self cheering on the bad guys as well as the good guys, just so they can stay alive longer so I get to see more of them.
Why is this beautiful creation anywhere near the list? If you hate this anime, you probably don't have a soul. Just saying. - Absolite
V 16 Comments
147
Yuki Yuna is a Hero
I think it isn't that but because I love togo.
I just hate this anime and I'd like to say why. But It'll take too long - MLPFan
Togo sucks
148
Tiger & Bunny
Just one great big product placement from beginning to end.
I thought it was adorkable. :D I watched it to pass the time when I was on a road trip with my friends and we all enjoyed it.
I like Coke. SoftBank is nice. ITS AN AD WITH ROBOTS TO MAKE IT SEEM COOL.
149
Demon King Daimao
Demon King Daimao is terrible. The characters were bland and didn't have 3 dimensional personalities at all, the fan service was beyond ridiculously stupid, the last fight was the best part of the show but it was horribly put together and seemed so last minute. This show tried way too hard and didn't have enough episodes to macomplish what they were trying to do.
This is the worst anime I've ever watched, It doesn't have a bad start but then everything just doesn't add up and people fighting for no good reason and the characters are not bonding yet showing emotions toward each other. it's just horrible.
It's pretty bad but I liked it, it was one of the anime I watched when I first got into anime. I've started rewatching some anime I liked and realized how terrible they are.
I liked it.
150
Asterisk Wars
I should've known this would've been on here eventually. But I still like The Asterisk War, just not as much as Sword Art Online. - ModernSpongeBobSucks
This anime isn't so bad, it just gets insanely repetitive and made me quit on it halfway through season two. First season is worth watching though.
151 OreGairu
152
Digimon Frontier
Google: Did you mean "Not in my animes! "? - Neinwott
What is this? Battle frontier rip off!? Mot in my animes!
153
Re:Zero -Starting Life in Another World-
Bro you don't have life, how can you hate this?! - SkyFlower
Re:zero is absolute. Most of the characters (except Subaru of course) never came back in the anime after, like, they were major in a few episodes, like for example, Crusch, or Felt, or Reinhard, or any of those other people. I really don't know what was the whole point of this anime if Subaru and Emilia were just going to be hugging at the end
THIS ANIME IS THE WORST! PLOTS SUCKS! SCENES MAKES ME PUKE! ALL GIRLS NEED TO LAUGH, NOT TO HAVE A FEET FOOT FETISH! DJKDJSKNDSFNKDSMF - Neinwott
154
Tales of the Abyss
If you voted this here for any reason other than the anime is not as amazing as the video game then your opinions are worthless.
This is a great anime its one of the first anime I watched actually.
I CERTAINLY KNOW THAT ONE OF THE WORST ANIME IN THE IS TALES OF THE ABYSS BUT WHY IS BLEACH IN THIS LIST
Oh please remove Naruto one piece and bleach from the list
They never deserved to be here WHY?
BECAUSE BEING IN THE BEST AND WORST LISTS CONFUSES PEOPLE GODDAMNIT!
PEOPLE DON'T GET FOOLED BY THE ANIME NAME BLEACH WAS JUST A NAME GIVEN AND IT'S MEANINGLESS Naruto MEANS Naruto A BOY AND ONE PIECE IS THE NAME OF A TREASURE! - soraura
155
Akashic Records of Bastard Magic Instructor
In all honesty, this anime had a really strong start with extremely hilarious comedy and it would have been great if it stuck to it. However, over time, it got less humorous and somewhere along the eighth episode, it shows an unwelcome sense of seriousness that utterly ruins the anime (I like serious anime when they are meant to be, but that is not the case here). While I will watch all 12 episodes when it finishes, all I can do is cross my fingers and hope it will somehow come back to being a good anime, or that I will get used to its serious parts. - SelfDestruct
156
Toriko
He eats too much, he eats everything, crossovers with the good One Piece, what ruined my interest. BULL.
The show was ok, but I found myself felling horrible and sick afterwards.
V 1 Comment
157
Hayate the Combat Butler: Can't Take My Eyes Off You
A romantic comedy about a reformed assassin turned butler and his previous trainer/ rival vying for the affections of a sweet old lady who makes really good cookies.
V 1 Comment
158
Marvel Disk Wars: The Avengers
Give me the real movies
159 Is the Order a Rabbit?
PSearch List
Recommended Lists
Related Lists

Greatest Anime of All Time

Top Ten Anime Characters

Hottest Anime Guys

Strongest Anime Characters of All Time
List StatsUpdated 22 Sep 2017
9,000 votes
391 listings
8 years, 20 days old

Top Remixes (71)

1. Boku no Pico
2. Mars of Destruction
3. Soul Eater Not!
ModernSpongeBobSucks

1. Boku no Pico
2. Pico x Chico
3. Legend of the Galactic Heroes
SelfDestruct

1. Boku no Pico
2. Lucky Star
3. Dragonaut - The Resonance
Mariosprincessesfan
View All 71
Posts
School Days: Random anime review (The worst anime ever created)
visitor
The Official MSBS Anime Rant: Soul Eater Not!
ModernSpongeBobSucks
RRF: My Thoughts on School Days Anime (ಠ_ಠ)
RoseRedFlower
Error Reporting
See a factual error in these listings? Report it
here
.