Top Ten Worst Detroit Lions Draft Picks of the 2000s
htoutlaws2012
Awe yes how I dread the Matt Millen era of draft picks man were these terrible players just unbelievable collection here of torture. Some of these repeating myself won't be necessary.
The Top Ten
1
Charles Rogers (2003, RD 1, Pick 2)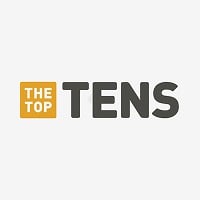 ''Injuries and violations of the NFL's substance abuse policy limited Rogers to 15 games – nine of them starts – before the Lions finally released him prior to the 2006 season. He caught 36 passes for 440 yards and four TDs during his time in Detroit. Rogers failed to catch on with another NFL team after leaving the Lions, did jail time for driving under the influence and was eventually ordered to repay the Lions $6.1 million of his $9.1 million signing bonus'' ''I'm Charles Rogers! '' - htoutlaws2012
2
Mike Williams (2005, RD 1, Pick 10)
''Although he showed flashes of the talent that made him an All-American at USC, Williams never panned out with the Lions. He started four of 14 games as a rookie but played in just eight games the following season before being traded to Oakland in 2007 for a fourth-round draft pick. In 22 games with the Lions, he caught 37 passes for 449 yards – a 12.1-yard average – and two touchdowns.'' - htoutlaws2012
3
Joey Harrington (2002, RD 1, Pick 3)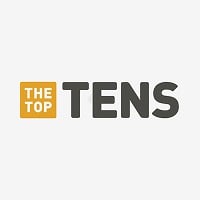 ''The Lions rushed Harrington into the lineup as a rookie, when he started 12 of 14 games during a 3-13 season. Harrington played in 58 games for the Lions – starting 55 – and threw 79 TDs while being intercepted 85 times. His 22 interceptions led the NFL in 2003. Harrington threw for 3,000 yards once with the Lions, had a QB rating of 68.1 and posted an 18-37 record before finishing his career with stints in Atlanta and Miami.'' - htoutlaws2012
4
Stockar McDougle (2000, RD 1, Pick 20)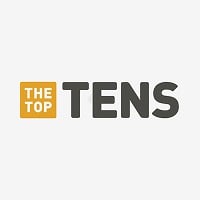 ''At 6'6" and 335-pounds he was just too slow to keep up with the speed of the NFL game. Hampered by injuries in his first few years as a Lion he didn't see much of the field. On the contrary, he started all 16 games in 2003 and was part of an offensive line that set a record for fewest sacks in Detroit Lions history. But he could never duplicate that magic ever again. '' - htoutlaws2012
5
Boss Bailey (2003, RD 2, Pick 34)
Yes, Champ Bailey had a younger brother names Boss, and he was not nearly as great as his older brother in fact the Lions didn't know how to use him correctly thus he started in few game sin his thus a big disappointment of all the 2nd round picks. - htoutlaws2012
6
Gosder Cherilus (2008, RD 1, Pick 17)
''Cherilus was supposed to solve all the problems on the end of the offensive line for the Lions.

Instead, he has just caused so many more problems than the Lions had before. Since he plays on the end, he is consistently lined up against the likes of Jared Allen and Julius Peppers twice a year and he always seems to get beat and beat bad.

The blame hasn't been placed on him yet, but Lions fans can point to his lack of protection skills as a reason Matthew Stafford has missed so many games.'' Well another tackle later basically didn't help any better in Riley Reiff the next decade. - htoutlaws2012
7
Jordon Dizon (2008, RD 2, Pick 45)
''The Lions took Dizon at No. 45 overall, and he played just two seasons with the club. He never started a game and recorded just 12 tackles in both seasons. He was out of the league after those two years and was a colossal bust. '' Dizon shown a loutta hurt, but his body didn't agree to being on the field apparently always banged up and out for the count every time in his brief time. - htoutlaws2012
8
Daniel Bullocks (2006, RD 2, Pick 40)
''He was picked 40th overall (second round) in 2006 and started seven games during his rookie season, compiling 74 tackles. Injuries kept him from playing in 2007, but he bounced back nicely with 94 tackles and 15 starts in 2008. Injuries once again prevented him from doing anything in 2009, and he is now in the UFL. Talent-wise, Bullocks isn't necessarily a bust, but his injuries kept him from being able to stay on the field. For a second-round pick, the Lions certainly could have used more than two healthy seasons out of him, but as you will find out in the coming weeks, that was a common theme for most of Matt Millen's second-round picks.'' Yes a safety who is now a coach gee. - htoutlaws2012
9
Dan Orlovsky (2005, RD 5, Pick 145)
Like the last late round pick Orlovsky of Uconn has to be one of the most brutal backup quarterbacks I have ever watched period. Evertytime he takes the field disaster happens. His big memorable highlight was when they had a chance to knock off rival Minnesota in what was a terrible 2008 season for their only potential win, and Orlovsky does not realize he just when one foot out of a safety as Jared Allen laughs at you in defeat. He has a better gig now as the Local Lions insider in ways on NFL Network, and ESPN. - htoutlaws2012
10
Ernie Sims (2006, RD 1, Pick 9)
Not a bad played overall, but for being picked as high as nine in the top ten no less should of done more than just tackle stops. - htoutlaws2012
BAdd New Item
Related Lists

Top Ten Best Detroit Lions Draft Picks of the 2010s

Top 10 Detroit Lions All Time Draft Busts

Top 10 Detroit Lions Players of the 2017-2018 Season

Top Ten Best Detroit Lions Players of the 2018 NFL Season

Best Detroit Lions Players
List Stats
10 listings
126 days old

Top Remixes
1. Charles Rogers (2003, RD 1, Pick 2)
2. Mike Williams (2005, RD 1, Pick 10)
3. Joey Harrington (2002, RD 1, Pick 3)

htoutlaws2012
Error Reporting
See a factual error in these listings? Report it
here
.