Best WWE High Flyers
The Top Ten
1
Rey Mysterio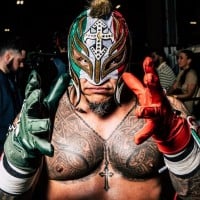 Óscar Gutiérrez, better known by the ring name Rey Mysterio, is a Mexican-American professional wrestler who currently works for WWE on the Smackdown brand.
He mentored Sin Cara. One of the greatest high flyers. He's skilled in the arts of high Ariel attacks. Another thing is that he seems he is not scared of crashing or having injuries. His courage and skill rank him number 1 on this list.
Hands down, Rey will have to be the best high flyer in the history of the WWE. Many luchadores were as good as him, but he was able to make the transition into American wrestling and revolutionize the look of it.
Rey is 1 of 3 people who is the reason Highflying is proven to be so much more captivating than powerhouse or technical matches. The other 2 are Shawn Michaels and Eddie Guerrero.
Rey mysterio performed some of the greatest things ever, 619, high flying moves, greatest counters, I can't even go over everything he can do.
2
Jeff Hardy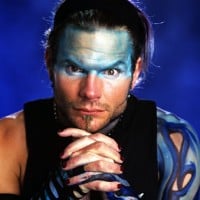 Jeffrey Nero "Jeff" Hardy is an American professional wrestler, singer-songwriter, painter and musician.
He's the best high flyer of ALL TIME.
He had very good balance in his feet, & could do a dozen of exclusive high flying moves with ease.
Not only his finishing move, almost all hius moves are high flying.
I don't see any point why others should even be comparable to him, only with a top rope finisher.
Look whoever voted for rey is dumb. I agree that jeff hardy is the best. He has jumped off higer stuff than rey mysterio. He has jumped off ladders, cages, and way more stuff than the rest of the other superstars. The reason why he hasn't doing as much as he used to is that he is 34 or 35.
Tina Turner said it best
Simply the best, better than all the rest.

Nobody not even Rey puts his life on the line, as often as Jeff, nobody can do the high risk moves that jeff does, but in Jeff's younger days he made Rey look like he was standing still.
Jeff is incredible he has achieved so much in the time was in WWE including beating superstars like Undertaker Shawn Michaels Big show Triple H Edge and even jumping over 30 feet! Like to see someone do that!
3
Sin Cara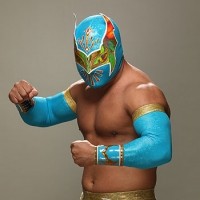 Sin Cara is a professional wrestling character used by WWE, currently portrayed by Jorge Arias, also known as Hunico.
I have never seen moves like sin cara's. I wish he would return to WWE. Even his entrance is amazing. Which wrestler in the history of WWE can jump over the rope and land on his upper back without hurting himself? That is what I call talent
Sin cara is the best highflyer ever in the WWE history he is better than all superstars in WWE he can do many moves that other superstars can't.He is the best highflyer in the world
If sin cara loses another match of intercontinental championship... We are the peoples of Pakistan.. We see off WWE forever.. Why he can't full fill hopes..
Sin cara has great moves and the international sensation can get along with anyone and everyone. He is better than Rob Van Dam,Jeff Hardy and as good as Rey Mysterio
4
Evan Bourne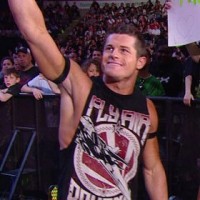 Matthew Joseph Korklan, also known by the ring name Matt Sydal, is an American professional wrestler currently signed to Impact Wrestling, where he is a former Impact Grand Champion and the current Impact X Division champion in his first reign. He is best known for his time in WWE under the ring name ...read more.
His a born High flyer and should have had more show time on WWE, I'm sure he would have been 2nd or 3rd place if they kept him long. WWE let go an awesome high flyer and that's their problem. But this guy was and still is a legend!
Evn bourne has a talent the other superstars don't have. Since he made his WWE debut in 2007 he has done some amazing things and if ecw was around loner he could have won the title easy well then said.
Amazing high flyer that never got to really showcase his ability. WWE failed him and should have kept him for longer.
So poorly used by WWE. I'm glad he has moved to ROH. Evan Bourne had the best high flying moves in WWE history.
5
Rob Van Dam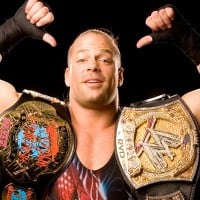 Robert Alex "Rob" Szatkowski, better known by his ring name Rob Van Dam, is an American professional wrestler and occasional actor.
RVD is a great superstar. Truly deserves to be in top 50 WWE superstars list. Very sad to see that RVD was not in the list. But 4me RVD is the Best!
Seriously? you put evan bourne above rob van dam just cause he has a decent finisher
dude have you even seen his matches with not only jeff hardy but in ecw!
Rvd is just awesome I like the rolling tunder but the five star frog slpash is just so awesome by the way he jumps in almost every macht so he has to be at nr. 1
Not only best high flyer. Best damn wrestler!
6
Kofi Kingston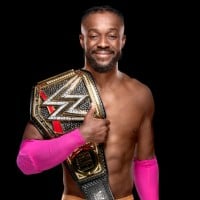 Kofi Nahaje Sarkodie-Mensah is a Ghanaian-American professional wrestler. He is signed to WWE under the ring name Kofi Kingston, in which he is a member of The New Day along with teammates Big E and Xavier Woods.
Please vote this man after watch this matchs.
1. 2008 kofi vs Christian
2. 2006 kofi vs mvp
3. 2011 money in the bank ladder match
4. 2014 royal rumble match
5. kofi vs sheamus table match
This matches show his great high fly movements abd his technichs. I know after watch this you vote him. His moves great than john morissons, rvd s, sincaras flyings. Jeff hardy have not flying finisher.
kofi kingston is the best highflyer of the rest, once he dived from the top of the hell in the cell cage and jumped to orton I was shocked because that was at least 95 ft. and he jumped, jeff hardy is a high flyer but his finisher is not even a high flying move, his moves are a little short, but kofi is a real high flyer,
Undoubtedly the most exciting wrestler of all time. Unbelievable energy and swiftness is his USP.
Kofi kingston s trouble in paradise is awesome man, he is better than Rey Mysterio, Evan Bourne and all wrestlers. He is the best.

Raed Elijah
7
Adrian Neville
Really? Honestly, the best high flyers are Adrian Neville, Kofi Kingston, RVD, Rey Mysterio, and definitely the new Rey Mysterio, Kalisto. Look up the lucha dragons and new day vs cesaro and kidd and the ascension and you'll see
Neville should be number one on his list especially with all his spaceman moonsaults, corkscrews and shooting stars. Do not forget the Red Arrow.
All the top 10 guys deserve the spot except RVD,And Neville is the one you should replace RVD with.Neville has quite a good athleticism and he deserves a spot in the top 5.
We should not forget man who is forgotten by gravity.
8
AJ Styles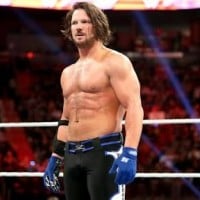 Allen Neal Jones, better known by the ring name AJ Styles, is an American professional wrestler currently signed to WWE.
Shawn Michaels is not a high flier

Neither is Seth Rollins

Sin Cara spent half his career botching moves

This guy will phenomenal forearm you, he deserves to be higher on this list
Why is the Phenomenal One so low in this list?
A great high flyer.
9
John Morisson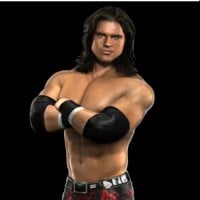 I think Morrison should get more votes than this. He had new moves every week while in WWE. To me starship pain is the best finisher in the history of WWE. How he leaps from the third rope and flips so many times is amazing.
John Morrison… I didn't vote him in because of wwe. I voted him because he is fantastic in impact wrestling under the ring name Johnny Impact. He will have a global title match against Eli Drake at bound for glory and that is not an insult, that is just a fact of life Eli!
Dude he is way better than chavo guerrero man! Chavo can do frog splash but john morrison can do starship pain and he can do parkour. Can chavo do that? NO!
Much better than
1. Tyson Kidd
2. Kofi Kingston
3. Evan Bourne

If you know any other guy that can do the splits on the turnbuckle than corkscrew off of it than tell me
10
Tyson Kidd
Theodore James "TJ" Wilson is a Canadian professional wrestler signed to WWE, where he performs under the ring name Tyson Kidd.
This guy is awesome and is trained by the hart dungeon, his signature move the sharpshooter is my favourite move that makes someone tap out
I like Tyson kidd he is just amazing.
The Contenders
11
Justin Gabriel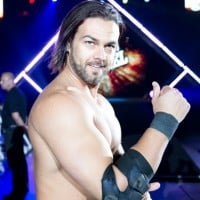 Not sure how he is so far down this list. I mean, lower than Matt Hardy, really? Matt's not a bad wrestler, but I was always confused as to how people considered him a high flyer.
Seriously, I mean why is this guy so far down this list. He has an epic finisher, the 450 splash.
He really should be high like at least 5th he awesome he is a sky diver.
Justin come on... !
12
Jimmy Superfly Snuka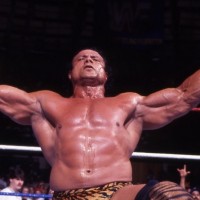 This man defined high flying, he should be number one, how can a man who jumped off of a 20 feet steel cage is not a higher rank it is incredible! He should be a way higher rank than this!
Jimmy is an amazing high flyer. Especially at the end of the tag team championship match. When we say US ya'll say O
Jimmy Snuka... I mean wow the man jumped off 15 to 20 feet of the steel cage and his superfly splash you gotta give some credit for that ☺
He invented the thing
13
Paul London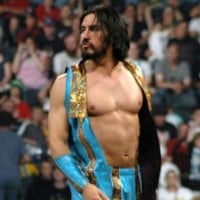 Paul Michael London is an American professional wrestler, best known for his time with WWE and NWA-TNA.
14
Seth Rollins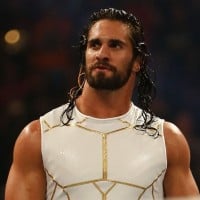 Colby Lopez is an American professional wrestler and actor who is signed to WWE under the ring name Seth Rollins. He is the Current Intercontinental Champion.
Honestly, Rocko's Modern Life shows how capable of high-flying "Seth" is. "Seth" is just Rocko the wallaby in a human costume-- Aussie accent hidden and all. Rocko did this to hide his modern insecurities. I think it's quite sad that no one knows this. I hope Rocko stomps Heffer (Kevin Owens) into oblivion. Now that's assault and wallaby! Nobody screws with the Wallabeast. I do hope, though, that Rocko changes his entrance theme song to what it used to be; Rocko's Modern Life. Still, "Seth" is an okay wrestler, but I liked him better in Hardcore Pawn with Les and Ashley.
Seth is awesome
Can anyone tell me why roman reigns is higher on this list than seth rollins
15
Ricky The Dragon Steamboat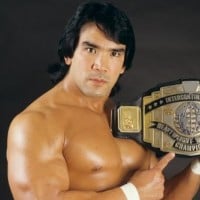 Richard Henry Blood Sr., better known by his ring name Ricky "The Dragon" Steamboat, is an American retired professional wrestler.
16
Chris Jericho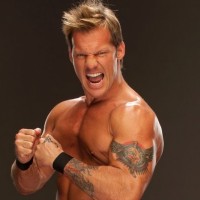 Christopher Keith Irvine, better known by the ring name Chris Jericho, is a Canadian-American professional wrestler, musician, media personality, actor, author, and businessman, currently signed to AEW.
Chris Jericho is the Best he jumped on the ropes and does a blackflip I mean seriously CM Punk does that to!
I think jericho is high flyer when it comes to his finishing move the code breaker
17
Billy Kidman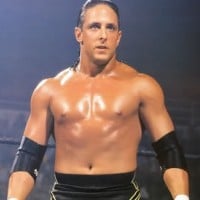 Peter Alan Gruner Jr. is a retired American professional wrestler and wrestling producer, better known by his ring name Billy Kidman.
18
Kalisto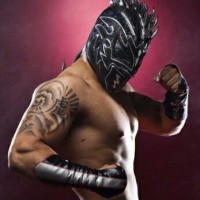 Emanuel Alejandro Rodriguez is a Mexican-American professional wrestler, best known for his time in WWE where he performed under the ring name Kalisto. He was released from WWE in April 2021.
I think Kalisto is one of the best high flyers today. His finishing move the Salida Del Sol is really affective and in my opinion one of the best.
Kalisto should be no 3
How is he so low what
You are the best
19 Jimmy Wang Yang
20
Eddie Guerrero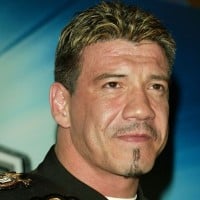 Eduardo Gory "Eddie" Guerrero Llanes, was a Mexican-American professional wrestler and a member of the Guerrero wrestling family.
I think he definitely deserves to be in this list. Moreover, he had something that everyone in this list lacks, I.e. Charisma. Eddie was a complete package with blend of high flying technical (not botched up) moves, in ring story telling capability and microphone skills.
How can jimmy wang yang, matt hardy, tyson kid and kofi kingston rank higher than eddie?
Hey Eddie Guerrero is the won who beat Rey so he should be on the number 1
Latino heat is best
21
Shawn Michaels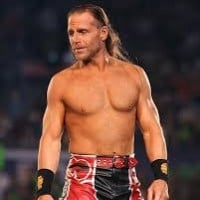 Shawn Michaels was born on July 22, 1965 . He is an American professional wrestler. He is the first wrestler to win all the titles the WWE could have offered. He is known for his moves and looks. His nickname provided by WWE is HBK (Heart Break Kid). He was in DX (Degeneration X) a tag team with Triple ...read more.
Not a high flyer, discounting the elbow drop.
He is great. Not a great high flyer
How come Shawn a highflyer?
22
Dolph Ziggler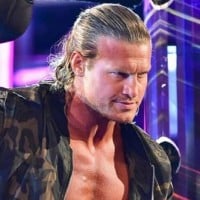 Nicholas Theodore "Nick" Nemeth, best known by the ring name Dolph Ziggler, is an American professional wrestler, stand-up comedian, and actor.
Are you mad how the hell is Dolph Ziggler a highflyer. He does not even have a single aerial technique. This guy should not even be on this list. Bro even The Big Show can fly more than this guy.
Technical wrestler, not a high flyer.
No one likes a loser
You are awesome
23 Jimmy and Jey Uso
24
Daniel Bryan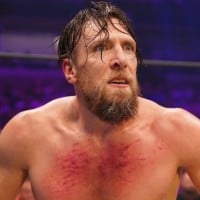 Bryan Lloyd Danielson is an American professional wrestler best known for his tenure in WWE under the ring name Daniel Bryan. He is a five time WWE world champion.
Hi my name is jeff
25
Yoshi Tatsu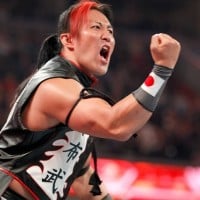 I don't like this guy
PSearch List