Top Ten Greatest WWF/E Superstars In Survivor Series History
The Top Ten
1
Randy Orton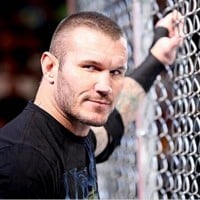 Randal Keith "Randy" Orton is an American professional wrestler and actor who is signed with WWE, where he is a member of the SmackDown brand. He is a 12-time world champion, having held the WWE World Championship eight times and the World Heavyweight Championship four times.
If there's anyone on the current WWE roster that deserves to be called Mr. Survivor Series, it's Randy Orton. His long list of accomplishments at the event has made one of the most decorated Superstars in the illustrious history of the pay-per-view.

Upon his debut on the Survivor Series stage in 2003, Orton emerged victorious as the sole survivor in a traditional elimination tag team match on behalf of Eric Bischoff. He had similar success at the subsequent events in 2004 and 2005, solidifying himself as a master of the Survivor Series staple.

In 2007, 2010 and 2013, he successfully retained his WWE Championship against Shawn Michaels, Wade Barrett and Big Show, respectively. He was also a sole survivor in a traditional elimination tag team match in 2008.
Randy retained the WWE Title in 2007, 2010 and 2013 as well as being the sole survivor in 2003, 2004, 2005 and one of two sole survivors in 2008 and 2016. He was also the last man eliminated in the Survivor Series Tag matches he was apart of in 2009, 2011 and 2012.
Survivor Series is Orton's playground.
Yes
2
The Undertaker

Mark William Calaway (born March 24, 1965), better known by his ring name The Undertaker, is an American semi-retired professional wrestler currently signed to WWE, where he has worked since 1990, making him the company's longest tenured in-ring performer . Calaway began his wrestling career with World ...read more.
Streak or no streak, Undertaker's legendary legacy will be forever remembered, but his unprecedented win-loss record at WrestleMania often overshadows what he's managed to accomplish at Survivor Series over the last two decades. Having debuted at the 1990 installment a part of The Million Dollar Team, Undertaker went on to own Survivor Series for the remainder of the millennium.

He captured his second WWE Championship the following year with a win over Hulk Hogan. In 1992, he took part in the first ever Casket match, defeating Kamala.

Following victories at the event over Mankind, Yokozuna and Kane, Undertaker suffered his first Survivor Series loss at the 1998 installment against The Rock in the Deadly Game tournament for the WWE Championship. His next big victory at the pay-per-view wouldn't come until 2001 when he and the rest of Team WWF beat Team Alliance to retain ownership of the company.

One year removed from his victory over Heidenreich, Undertaker made a ...more
His record 13-5 in this ppv is the best record of every one
He's the greatest that has ever wreseld in the ring from the hells gate move to the old school along the ropes to tomb stone pile driver
3
Shawn Michaels

Shawn Michaels was born on July 22, 1965 . He is an American professional wrestler. He is the first wrestler to win all the titles the WWE could have offered. He is known for his moves and looks. His nickname provided by WWE is HBK (Heart Break Kid). He was in DX (Degeneration X) a tag team with Triple ...read more.
He may already lay claim to the title of Mr. WrestleMania, but who says he can't be Mr. Survivor Series as well?

Shawn Michaels, much like every other individual on this list, has had his fair share of success at the fall classic, both in traditional elimination tag team matches and singles competition. He took part in the inaugural installment in 1989, competing in the main event and defeating The Heenan Family.

He'd emerge victorious in tag team action the following year as well, but he'd come up short at every subsequent event for the next several years. It wasn't until 1995 that he'd finally get back to his winning ways, defeating Team Yokozuna.

In 1997, he defeated Bret Hart for the WWE Championship in the most controversial conclusion to a match in WWE history. His next appearance at Survivor Series was equally historic, winning the first ever Elimination Chamber match to capture the World Heavyweight Championship.

Over the next seven years, Michaels ...more
Hbk best survivor and he in 2nd place it deserves it right
The best of all time
4
Dolph Ziggler

Nicholas Theodore "Nick" Nemeth, best known by the ring name Dolph Ziggler, is an American professional wrestler, stand-up comedian, and actor.
5
The Rock

Dwayne Douglas Johnson, also known by his ring name The Rock, is an American and Canadian actor, producer and semi-retired professional wrestler, signed with WWE.
6
CM Punk

Phillip Jack "Phil" Brooks, also known by the ring name CM Punk, is an American comic book writer, actor, upcoming mixed martial artist and retired professional wrestler who is signed with the Ultimate Fighting Championship. ...read more.
7
Big Show

Paul Randall Wight, Jr. is an American professional wrestler and actor, better known by his ring name Big Show.
Big Show has won every active title and then some during his 15 year stint with WWE, but most of his accomplishments have been achieved at Survivor Series.

Months removed from his arrival in WWE, 1999's Survivor Series was all about Big Show. Not only did he win a traditional elimination tag team match all by himself, he went on to win his first WWE Championship in a Triple Threat match that same night.

Two years later, Big Show took part in one of the biggest Survivor Series matches in history as part of Team WWF. Thought he was quickly eliminated, his team still emerged victorious and gained full ownership of the company.

In 2002, Big Show contended for the WWE Championship against Brock Lesnar at Survivor Series. Not only did he win the gold, but he handed Lesnar his first pinfall loss with help from Lesnar's ex-advocate Paul Heyman.

He'd win traditional elimination tag team matches at the event in 2004 and 2010 before being involved in world title ...more
8
Kurt Angle

Kurt Steven Angle is an American professional wrestler, actor and former amateur wrestler currently signed to professional wrestling promotion WWE, where he was the on-screen general manager of the Raw brand and an occasional wrestler.
While he may not have had the strongest presence at Survivor Series, Kurt Angle has made a major impact every time he has appeared at the event.

Similar to The Shield, The Rock and, of course, The Undertaker, Kurt Angle made his WWE debut at the 1999 installment, defeating Shawn Stasiak. No one knew at the time the star that Angle would go on to become.

In his first year with WWE, Angle quickly captured the WWE Championship, walking into the 2000 Survivor Series with the WWF Championship around his waist. Despite the odds being stacked against him in his match with The Undertaker, Angle still managed to walk away with the title intact.

At the 2001 installment, Angle was a part of The Alliance in their match against Team WWF with ownership of the company at stake. Angle solidified his allegiance to WWF by turning on his own team, costing them the victory.

Coming up short of winning the WWE Tag Team Championship at 2002's Survivor Series, his team reigned ...more
9
Bret Hart

Bret Sergeant Hart, better known by his ring name Bret "The Hitman" Hart, is a Canadian-American writer, actor and retired professional and amateur wrestler. A member of the Hart wrestling family and a second-generation wrestler.
10
John Cena

John Felix Anthony Cena Jr. (/ˈsiːnə/; born April 23, 1977) is an American professional wrestler, rapper, actor, and reality television show host signed to WWE, where he is assigned to the SmackDown brand. ...read more.
Regardless of whether you like him or loathe him, there's no denying that John Cena is among the greatest Superstars in Survivor Series history based off his immense amount of success at the event.

In 2003, Cena teamed up with some of the most seasoned veterans in the business, even coming out on top as a sole survivor after pinning Big Show. The next year was no different, as he teamed with Eddie Guerrero, Big Show and Rob Van Dam to defeat Team Angle.

Cena and Angle clashed the following year as well, this time over the WWE Championship. Despite the odds being stacked against him (Daivari was named the special guest referee), Cena still left Survivor Series with the title intact.

With a win in traditional elimination tag team action in 2006, Cena returned to Survivor Series in 2008 to defeat Chris Jericho for the World Heavyweight Championship. He'd compete in championship matches in 2009 and 2013 as well, winning both bouts.

Cena's sole Survivor Series ...more
He is the best WWE superstar in the history of WWE and others any fighting manias.
The Contenders
11
Batista

David Michael "Dave" Bautista Jr. is an American actor and former professional mixed martial artist and professional wrestler.
Batista made a name for himself early on in his career due to his association with Evolution, but it wasn't until he separated himself from the faction that he found success at Survivor Series. He made his debut at the event at the 2004 installment, losing a traditional five-on-five elimination tag team match against Team Orton.

The following year, Batista led his team of SmackDown stars to victory over Team Raw, earning brand supremacy. At the 2006 installment, Batista put the exclamation point on his feud with Booker T by beating him to win his second World Heavyweight Championship.

Batista won his third consecutive match at Survivor Series in 2007 with a win over The Undertaker inside Hell in a Cell (thanks to interference from a returning Edge). Although he came up short against Team Orton (again) in 2008, he'd rebound in his final Survivor Series match to date in 2009 with a dominant victory over former friend Rey Mysterio.

He'll never be recognized as one of ...more
12
Kane

Glenn Thomas Jacobs is an American professional wrestler, insurer, and actor. He works for WWE, and is best known by his ring name Kane.
13
Ultimate Warrior

Warrior was an American professional wrestler, who most famously wrestled under the ring name The Ultimate Warrior for the World Wrestling Federation from 1987 to 1991 and again in 1992 and 1996. During his 1998 stint in World Championship Wrestling, he was known as The Warrior.
4:0!
Best captain of wwe
1988(intercontinental champion)
1989 Main event (IC)
1990 (wwe champion)
1990 Main event (wwe Ch)
14
Roman Reigns

Leati Joseph "Joe" Anoa'i (Roman Reigns) was born on May 25, 1985. He is an American professional wrestler and former professional Canadian football player. ...read more.
BAdd New Item