Kpop Idols With the Best Personality
yukikimnohara
The Contenders: Page 5XW
81
Park Chan-yeol - Exo
He may be playful but he is a caring person! He can cook and console other.
He's my type!
V1 Comment
82Yang Yoseob - Beast
83
Seohyun - Girls' Generation
The maknae of SNSD is known for being a very upright person. She is an anomaly in the K-Pop world, it is not common to meet many girls or individuals like her. She goes through daily life with discipline always following her morals and ethics. Never speaking disrespectfully to older individuals and her sunbaes. She knows her place and does not overstep boundaries. Seohyun knows how to share her limelight and not hog it all for herself, as well as jump at any chance for attention. She is wary of her actions and what she says, always cautious to make sure what she says and or does, does not hurt anyone's feelings. She is considerate of others often reminding her unnies and others to wear their seat belts, although this may not seem like such a big deal, a large majority of K-Pop idols DO NOT wear their seat belts, Seohyun understands and makes it her utmost priority that everyone is cared for and safe, she thinks not only of her own well-being but of others. She reminds her friends and ...more
To the other person who added a comment for Seohyun -- I agree that some people may have voted for their biases and such, but your comment on that is uncalled for. Just because others may disagree with your opinion does not mean you get to tell them to "open their eyes". Perhaps they did not know about Nichkhun or Seungri's actions, or did not take them into account at the time the voted, not that they simply ignored the fact when voting. I personally did not vote for them (I voted for Yubin, Amber, and Jackson), but I don't think you bashing those who voted for the idols at the top merely because they did not vote for your choice of idol is right. You could have stopped at, "I believe Seo Joohun has the best personality in K-Pop." There was no need to go on and say, "Although she may not be your bias, please take into consideration that this is NOT 'Pick your Top Ten Bias List'". Just because some of us did not vote for Seohyun does not mean that we merely voted for our biases.
Seohyun has the best personality in the whole celebrity world. A great women and an inspiration to all others. Very humble and genuine in her act that anyone can look upto her. Evenafter being drowned in fame, she leads a humble life following her ethics. A women without a single flaw. A pool of kindness, a women with intelligence, a beauty and supertalented - is there a better combination than this.
84
Yook Sungjae - BtoB
Yook Sungjae is my #2 husband
85
Yoo Ara - Hello Venus
She is so pretty & cute
86
Jonghyun - SHINee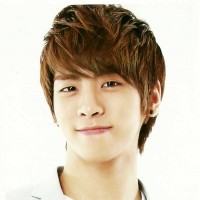 He always makes me laugh, he is such a likeable person. I wish he was higher!
He's the one member to love his fans the most and share his daily life with them during Twitter and SNS.
He also appreciate his fans that he sat down with them talking like friends-talk.
V1 Comment
87Sunmi - Wonder Girls
88
Chunji - Teen Top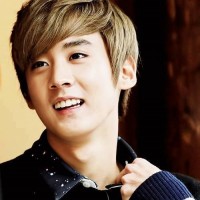 Chunji is a great singer and is always happy and shows his love towards his fans and is always taking care of his members.
Chunji is always nice to everyone and he takes care of his members really well also he should be ranked higher
He's always looking out for the group, and he's so grateful and loving towards fans
89
Bang Yong Guk- B.A.P
Very upright person. Thinks of the children in the world more than himself. The best leader in kpop. A good example for many people. :))
He almost always puts the happiness of others before his own, he loves children and no matter how hard he and BAP had it in the past, he's always thinking of donating to charity.
Bang Yongguk is a really sweet and humble leader and a good role model
V1 Comment
90Hongbin - VIXX
91
BAP - Zelo / Choi Junhong
Zelo always bowed to other people, rookie groups, senior groups... cutest and kind maknae
92Kim Hyun-A
93
Xiumin - Exo
He rarely talk during Exo showtime but he secretly protect the member! As an exol, I'm proud of him.
94
Lee Changsub - BtoB
His just too cool. He doesn't pretend to be something he's not and just always true to himself. Plus he's voice is simply amazing!
95
Hoya - Infinite
Most emotional idol among kpop love you a lot oppa fighting!
V1 Comment
96Jung Ilhoon - BTOB
97
Yubin - Wonder Girls
I fell in love with Yubin on Unpretty Rapstar. She has this personality that is not over-the-top or exaggerated, but is natural and genuinely kind. She is not arrogant, but at the same time recognizes her strengths. She's not super chipper and hyper all the time either, which in my opinion just makes her seem more genuine and less staged.
100
Sungyeol - INFINITE
1. He volunteers at a disabled centre during his free time and it only got found out through a show when the person in charge sent a message in to him.

2.The cat he's taking care of now, Jureumie? He took her in because she was injured.

3.Hoya says Sungyeol is always very considerate for others and chose him as the kindest member.
Myungsoo also stated that he is always thinking of helping others. If he sees anyone in trouble while walking down the street he would give them a helping hand.
Sungyeol doesn't get enough credit as he should. He seems like a very sweet and humble guy
V2 Comments
PSearch List
Recommended Lists
Related Lists

Top 10 Prettiest Male Kpop Idols
Top 10 Sexiest Female Kpop Idols

Top Ten Kpop Idols
Kpop Idols That Don't Look Korean
Top 10 Hottest Female Kpop Idols In 2014
List StatsUpdated 3 Dec 2016
3,000 votes
124 listings
4 years, 278 days old

Top Remixes (5)

1. Kim Hyun Joong
France501

1. CL - 2NE1
2. Park Bom - 2NE1
3. Daesung - Big Bang
chaebom

1. Yesung - Super Junior
2. Dara Park - 2NE1
3. Seungri - Big Bang
erabellz
View All 5
Posts
Error Reporting
See a factual error in these listings? Report it
here
.