Top 10 T-Shirt Design Software Providers for 2015
T-shirt design business has surprisingly become an in-demand source of maximum earning among the printing companies. In the past few years, competition between the online t-shirt design service providers has become quite challenging. Unfortunately, there is a myriad of offshore companies included in the profession of rendering enterprise-class t-shirt printing & designing solutions. So, finding out the best t-shirt design tool provider from the Internet is like a task of searching niddle from the sea. To help custom t-shirt design seekers, we have introduced list of top 10 t-shirt design providers.

If you are satisfied with the list, Vote for your favorite company otherwise add your own suggestions.

The Top Ten

1 No-Refresh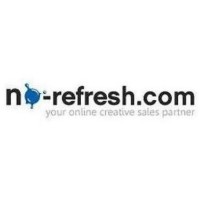 No-refresh is a one stop destination for high-performance online product design software and tools . This software, including t-shirt designer tool, skin designer tool, etc . , are quite versatile and can be used to create designs for a range of products . They are fitted with some of the most stunning ...read more.
Online t-shirt design software is a simple to use application delivered by No-refresh. One of my friends has already taken 2 tools from this company and he is getting good results than he ever attained before. He suggested me to contact No-refresh and I feel proud & happy now to think that I had taken right decision to avail its t-shirt design tool. Many thanks to you and your team to provide me pleasing experience.
To get the simple t-shirt design tool, No-refresh is a good choice. One of my colleagues suggested me this company to avail the interactive online software. The tool that I received is integrated with tons of modern features and I am quite satisfied with the dedication and agile working approach of this company.

Tool is great for customized t-shirts and I got it at reasonable cost.
I am inspired by the professional approach of No-refresh & its dedicated team, which has provided me the ideal solution with little custom work as per my business demands. It offers licensed tools loaded with tons of quality features that protect monthly rental changes. I am quite satisfied with this company. - anarichel
Simple and cross-platform compatible tool of No-refresh is the best to attain quality t-shirt designs. Appreciable 24/7 support for affordable and feature-rich tool is being offered to help the tool buyer take advantages.
2
www.DesignSoftware.Ninja
Really a good website with so amazing functions and features - Anjali31
Set-up in less than an hour. Very easy to use frontend, my customers love it!
Design Software Ninja is the latest and most advanced tshirt design tool from the current lot. Built using Fabric.js which is HTML5 Canvas on Steroids and completely responsive, technically no other tool comes even close to it.
It is available as a module for open source eCommerce platfrom Prestashop and both combined together gives you a complete cost effective storefront. With prestashop available for free and Design Software Ninja available for a very reasonable one-time cost, no other tool comes close to it in pricing also - designsoftwareninja
3
inkXE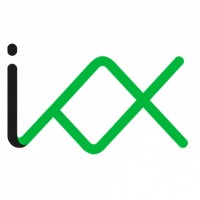 inkXE is a flagship product of RIAXE Systems Private Limited, a decade-year-old software company which focuses on providing the best product design software for its clients and customers. The product is primarily focused on delivering different product designer tools for its global clients and customers. ...read more.
The most advanced with a lot of features and flexibility than any other tool in this list. #inkxe
I think Inkxe has the most number of amazing features like the Wordcloud, Text-on-path, Image color reducer and much more. It has got almost every feature needed for Screen Printing, DTG and Laser Engraving in the admin. Amazing tool with limitless possibilities as they say.
This should be the top on this list.
Amazing product designer tool...
4
DevelopFlash
Simple, cross-platform, many options for integrations.
Simple and robust solution for most web2print products. Awesome support as well!.
Get simple to use t-shirt designer program from DevelopFlash, which is suitable for all small, mid or big organizations to get the best web2print software. - petermark
5
Inksoft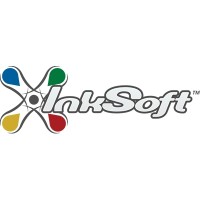 To reduce the efforts of business owners and make their production high, there is an admirable service provider called Inksoft. It is the U.S. based service provider to cater the well-managed designer tool. - petermark
Online fundraising stores are incredibly powerful.
Best online designer. Comes with 12,000 vector graphics.
6
Teespring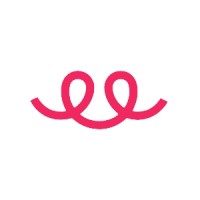 Teespring is a platform for custom apparel. The company was founded by Walker Williams and Evan Stites-Clayton in 2011 in Providence, RI as a way to simplify the process of selling custom T-shirts.
Teespring is one of the full-fledged tees design software providers, which has launched a umber of campaigns to the printing merchandisers to make their task simpler. - petermark
7
DecoNetwork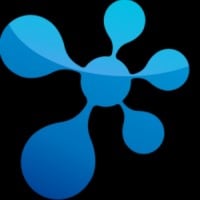 Inspired by the talented designers, DecoNetwork was established in 2006. Since the inception, this product designer tool provider is rendering high profit generating tools to its clients. - petermark
Awesome solution - so easy to use and up and running in the first few days - great quoting system and online designer
The only solution that helps me on the backend with tools and front end with the website.
8
ShirtTools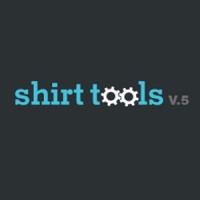 Time to pay monthly charges for apparel design tools has over now, because Shirts Tools cater a digital online designer software for the printing business owners at reasonable cost. - petermark
I was using deconetwork until I found shirttools. Deco was bringing in hardly any sales and confusing my customers with it's clunky interface. Shirttools wins over deconetwork except it cannot do embroidery. There are no monthly fees with shirttools.
Been using Shirttools for the last 4 years. It's brought in over $60k revenue for a total outlay of $999. Love you guys.
Shirttools have a poor support service. If you have 1 issue expect another issue to come from it when they fix your 1st issue. Was so fed up of the issues and spoke to somebody who was probably the director (but put the phone down on me when I asked for his name). When I was explaining my frustrations to him he told me that the way it works when you fix a issue another will occur. I told him I am not happy with that and his response is what do you want me to do? I explained I wanted to put this in writing but he did not care and said if it makes you feel better. That is poor, so he was probably the director. Think twice before you buy!
9
Design 'N' Buy
A leading name in the realm of custom t-shirt design software application providers, Design N Buy is another in-demand company to avail the web-to-print tool & showcase custom needs. - petermark
Provided perfect solution for my T-Shirt print shop. Their support team is doing great job. Just in 4 days, they did my store live.Appreciated!
Great!
10
Online Product Designer
To get the responsive designer tool, loaded with incredible artwork gallery, Online Product Designer is a good choice. It offers all in one designer software with easy to use features. - petermark
The Contenders
11
CustomInk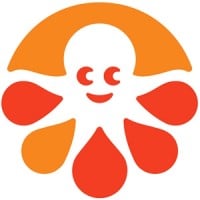 CustomInk is an American-based online retail company that makes custom apparel such as T-shirts and sweatshirts.
CustomInk is the best. Great t-shirts - funnysoccerdude11
CustomInk is another company, which provides cutting edge t shirt design tools and allows the users to give their creative concepts a live existence in the form of 100% customized, professional or personalized t-shirt design. - petermark
12
Product Designer Pro
An Advanced version of this tool PDC X3 is also excellent tool. We love their support. However, it is only for Magento ecommerce.
13 Threadless
14
Products Designer Canvas
Just enough for my business. Great support
After vote for PDP, I would love for their other advanced edition on productsdesignercanvas.com.

The PDC X3 Edition - responsive, output with vector and ready to print. Best support from their service because they are major with Magento. However, it is only use for Magento.
15
Products Designer
Great support to integrate into my Magento site.
16
Opentshirts.com
Love it shame its dead project
FREE. Best designer of all. Works with Opencart.
OpenTshurts is not dead its up and run https://www.opentshirts.com
17
theem'on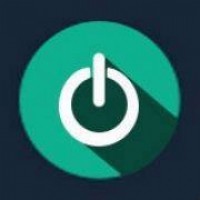 18
Thrifty Threads
Thrifty Threads, a leading creative t-shirt design and printing company in Plano TX, presents world-class printing solutions that guarantee professionally mastered custom t-shirts for groups of any size. - cristinasmith
19
AppCustomizer.com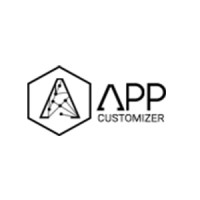 AppCustomizer is great to customize not only tshirt design, also amazing to use mug design, bag design... - whiterobodms
Appcustomizer provides HTML5 based software/tools for product designing company and also provides a userfriendly application for customization feature of ecommerce websites. We stand unique in our quality, service and support.
20
Brush Your Ideas
Thanks to the Brush Your Ideas team for offering me an extravagant featured sports T-shirt design tool. When they integrated the tool with my website, it was a cakewalk working over it. Moreover, it also offered my business with tremendous revenues and benefits. - niraleeraval
I think this is a best online design tool if you want to use for custom t-shirts design. Appreciable 24/7 support for affordable and feature-rich tool is being offered to help the tool buyer take advantages.
Brush Your Ideas is a powerful Magento based product customization extension that is the most feature rich design tool available in the market at this price point. So stop thinking and buy now!
If you have an E-commerce website then Brush Your Ideas is good for you. It is is a complete web-to-print e-commerce solution for Magento that allows your online store customers to create unique printable designs for their products. The ability to personalize products increases its perceived value in the minds of your customers, thereby generating additional revenue for you. - joeshestak01
21
AutoTshirtDesign.com
This software can help us scale and create over 100,000 design in just few clicks. It Can Help You Scale Bulk T-Shirt Design When You Reach Potential Sale Design.
22
Advance Product Designer
Advance Product Designer is a powerful HTML5 based product customization extension that is the most feature rich design tool available in the market at this price point and comes with 15 days money back guarantee. So stop thinking and buy now!
23
GGS Embroidery
GGS EMBROIDERY, Is the best company in Houston TX, and have the best prices ever.
www.ggsembroidery.com
call 832-725-9864
24
Idesignibuy
Idesignibuy provides custom all in one design tool to customers as per the requirements. Tell them your ideas and their team of professionals will find a way to deliver what you want.
Highly Recommended.
BAdd New Item