Top 10 Best Bath & Body Works Fragrances
The top ten most popular scents from Bath & Body Works.

The Top Ten

1 Warm Vanilla Sugar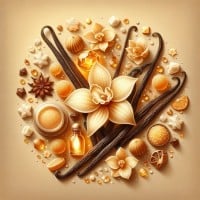 I am very happy that Warm Vanilla Sugar is number one! It is perfect for fall and winter! It is obviously very warm and vanilla-y (I don't think that is a word). I just think this is a staple, and every girl should have this in their lotion, body spray, and shower gel collection.

I have had lots of compliments when I wear this scent. When I can smell other girls wearing it, I always think, Girl, you have a good sense of smell! Haha! There is my rant.
Very warm and soothing. I use it when I'm down and during the holiday season. It is great to stick in your backpack or purse around Christmas time! I would definitely recommend it to anyone!
My all-time favorite scent from Bath and Body Works! It truly is SUCH a comforting fragrance. I wear it all the time, more so in the colder months. And I always wear it to bed. I wear aromatherapy to bed as well, but I mix it with Warm Vanilla Sugar. Bottom line, I LOVE this fragrance!
2
Japanese Cherry Blossom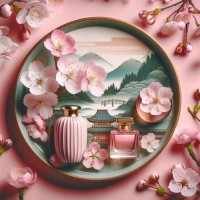 Smells floral, fresh, and clean. Noticeable but not heavy. It does not "announce itself" and never gives me a headache. I receive compliments very, very often from many different kinds of people - male, female, old, young, different races - from folks in Walmart all the way to Nordstrom and Saks, even from people on the street!

I get lured away by expensive scents from time to time, but I always go back to Japanese Cherry Blossom. I have even started using that same scent in the Bath and Body Works "wallflower" plug-ins to fragrance my home. I've been using it for years and still love it just as much as day one, maybe even more.
This scent should be number one! I've worn this for years! I've bought both sizes of the spray. I find that the scent in the travel-size bottle lasts longer. Also, I spray very little on my skin. I spray more on my clothing, and the scent will last all day into the night. You will even notice a light scent days later. I have received numerous compliments regarding how good I smell. If you haven't tried it, do so!
3
Winter Candy Apple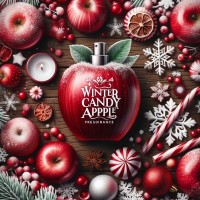 I'm literally saving the last bit of this lotion because I thought they didn't make it anymore. Another fragrance I suggest buying and emptying the bottle of. I had the mist and have the lotion. I will be stocking up on this plenty, like buying 3-4 of these just to make sure I have more than enough this time. Better safe than sorry.
At school, there would be some people who just smelled really amazing, and I wanted to ask them what they used for perfume, but I thought it would be too awkward. I went to Bath and Body Works the other day and was just trying all the scents when I found this one! It smells amazing!
This is the best scent I have ever bought from Bath and Body Works. When you take a bath, the scent stays with you, and I always receive compliments on how amazing I smell. For Christmas, I got a box of Winter Candy Apple, and I had to go back and buy two more boxes just so I wouldn't run out of it. I love, love, love this scent.
4
Vanilla Bean Noel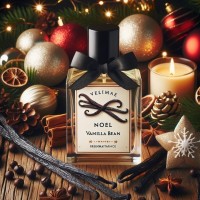 My all-time favorite! This scent is so delicious. It puts me in the mood for the holidays every year. Christmas is my absolute favorite holiday, and whenever I smell this, I think of cold mornings, being bundled up in cute winter clothes, and snow falling everywhere. I'm so glad that B&BW brings it back each and every year. My other favorite is Pumpkin Cupcake from the fall 2016 line. I hope it stays around forever!
Holy cow. My coworker had this lotion on her desk, and the first time I used it, I was so in love that I immediately ordered a bottle for myself. It smells like real vanilla and sugar cookies. It's incredible! I'm addicted to this scent, and that's saying a lot, as I am usually very picky when it comes to fragrances.
My mom randomly picked a whole bunch of lotions from Bath & Body Works to give people for Christmas. I went through all of them and immediately fell in love with this one. I continuously begged her to let me keep this one.
5
Twilight Woods
I have smelled all of the men's body lotion at BBW, and when I took the top off to smell this one, I had to get it just to have in the bathroom for any male guest to use. I would even put a little on my hands just to savor the fragrance. It's just the best smell ever!

My brother really got hooked, and I gave up one bottle (I bought three), and now I'm running out and can't find it, as I was told it's a seasonal scent. So, I will be looking again around Christmas time.
So, I was at the Bath and Body Works store, and I was smelling all the different fragrance mists because I feel that they are not as strong as perfume. They're more faint, and I just had an urge to try them. I smelled Twilight Woods for the first time, and from that moment, I was just so in love - and not the good kind.

I live in China, and they don't have a BBW store here (which they should), so I need to find it online because I am slowly running out. I need to get more. Just more. It's so addicting and it's never too strong. It's just right. A great smell. The first time I bought it, I could not stop spraying it on myself. I definitely suggest this.

Although I don't have the shower gel or lotion, I bet they smell just as amazing as the fragrance mist. What's so great about this scent is that I can wear it with differently scented lotion, shampoo, and deodorant, and it never gives me a headache. Seriously, buy it.
6
Twisted Peppermint
It smells as if Christmas is just around the corner. The sweet, minty scent is great for winter and can be used throughout the year. It somehow reminds me of the Sugarplum Fairy. I just love how this scent smells so yummy, although not in an artificial way.
I love this scent. At Christmas time, it does have the "holiday in the air" scent, but I like it year-round. I find it calming. If you want a candle that you will smell throughout your home, this is it.
Sweet and crisp. It's not like a breath mint or candy but a sweet, crisp mint scent with a light undertone of vanilla. It's a shame it's only available during the holidays. I love it.
7
Sensual Amber
This is my all-time favorite! My go-to scent! I'm from Trinidad and Tobago, and unfortunately, it was not readily available for a while. Thank heavens I found it again. The scent is long-lasting but subtle - very sexy. It's great for night or day.
I love this scent. It is warm and alluring at the same time, not too sweet. It's my go-to favorite. I put the lotion on after a bath at night, and I can still smell it the next morning. What a treat!
I love this scent. I thought for sure it would be in the top 10! The foaming hand soap is the best. The other products don't quite smell the same.
8
Carried Away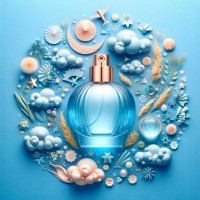 I absolutely adore this scent! It is hands down my favorite B&BW scent. I wish they offered it in everything! It smells just like fresh, fruity laundry and makes everything smell amazing. Its light scent is just the right balance of light and fruity without being overpowering. I highly recommend it to those who love the smell of laundry detergent or dryer sheets.
Carried Away is gorgeous. I have never received so many compliments on a fragrance! It's the perfect balance - long-lasting, but not overpowering. I've found that it's best with one spray on your neck and one little one on each hand. I got the glitter spray - simply exquisite! Vote for Carried Away!
I've worn this scent for as long as they've offered it and receive compliments every time! They no longer carry it in stores near me. However, I order six when it's buy 4, get 2 free time! Its fruity undertones come through as the day goes on, and I love that. It really lasts.
9
Moonlight Path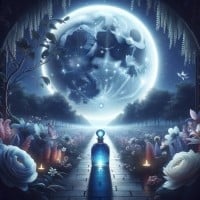 This fragrance is so yummy. Ugh, I just love the beautiful feel to it. It's perfectly in the middle of a flirty, girly feel and a beautiful midnight atmosphere. This scent is to die for and one of my favorites. It's not too overwhelming and powerful, yet some of the fragments are very pronounced, and others are very simple and passionate.

This has been my favorite fit and my most commented-on scent, even more than my Michael Kors, Chanel, Victoria's Secret, and even some of my Gucci perfumes. If you're looking for a glamorous yet simple aroma, then Moonlight Path is a definite must-have for your perfume/body spray closet.
For me, Moonlight Path is by far the best fragrance of the entire brand, and it is even better than many expensive perfumes. It is elegant and suggestive. I don't like sweet, fruity scents, and this one differs from the rest because it's fresh, sensual, with a little bit of lavender, roses, and musk. I love it.
10
Pink Chiffon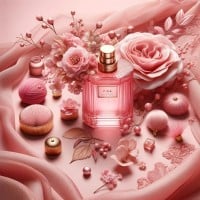 It's the nicest smelling perfume I have ever worn. I walked into a Bath and Body Works store, and a salesperson was wearing it. I asked what she was wearing, and she said Pink Chiffon. I told her I would like some perfume and have been wearing it ever since. This perfume is like no other. I receive compliments left and right. People ask me what I'm wearing, and I tell them Pink Chiffon. Now, you can't buy Pink Chiffon in stores. Not all people shop online. More shop in stores in Ontario.
I loved this scent the first time I smelled it in the store. It's so girly and sweet-scented! I love it! I have it in a big bottle of lotion and two bottles in the diamond shimmer mist perfume. My birthday is coming up, and I want to get it in the mini lotion, mini perfume, shower gel, mini shower gel, bubble bath, and in the pocket bac. It's not too strong and doesn't stink or give me headaches. I have asthma, and some of their scents have made me cough, but this one doesn't. I highly recommend it to anyone who has not tried it! I especially recommend it for people trying their first Bath and Body Works scent.
The Contenders
11
Sweet Pea
I feel like this scent is underrated. It's just that one that everyone forgot about because it's been around forever, and everyone thinks it smells plain. I was looking for a body cream in a nice natural soft scent, and I picked Sweet Pea because it's just a classic.

I used to always think it smelled plain, but then I fell in love with it. It actually has a really nice raspberry, pear scent to it. I just got it in a body spray, and it's my new favorite! You can never go wrong with it!
When I was younger, I had a gym class, and this girl would always smell so great after gym. I wanted to ask her so badly what she was wearing, but I never did. A few years ago, my aunt brought me a whole bag full of Bath and Body Works products, and Sweet Pea Body Lotion was in it.

I was in love with it in gym class, I was in love with it a few years ago, and I'm still in love with it today.
I absolutely LOVE the scent of Sweet Pea. This is such a sweet and girly scent that doesn't give off a chemical smell like most do. Every time I go to Bath & Body Works, I automatically look for this scent because it's so good! I definitely recommend this to anyone who likes a sweet and pleasant smell.
12
French Lavender and Honey
Love this one! People comment on it every time I wear the lotion and spray, and ask me where to get it. Everyone should try it if they haven't already.
I've been a Japanese Cherry Blossom addict for years. This is the first new scent I've tried in a long time, and I'm in love!
If you like Japanese Cherry Blossom, you will absolutely love this.
13
Marshmallow Fireside
This fragrance is the best. It's so complex. It's sugary sweet but also has noticeable masculine tones in it. The scent is just so unique and perfect. It's a seasonal-only fragrance, so I make sure to stock up every year (and ask for it as a Christmas gift from many people, lol). It's the only home fragrance I can have in my home. I won't burn any other candle or wallflower.
This is such an inviting scent. I wish they sold it year-round.
It smells sweet but overpowering (in a good way)!
14
Juniper Breeze
So fresh and invigorating! I wish they would bring this back! It's one of my favorites. I grabbed 3 body mists and 3 lotions during the SAS.
My all-time favorite... I'm so sad they discontinued it. Please bring it back ASAP!
My favorite scent. I'm so sad it was discontinued! Please bring it back.
15
Lemon Vanilla
I absolutely adore this scent. I bought a few of each when the "Signature Vanillas" collection came out and fell in love with Lemon Vanilla. It smells wonderful on its own, and it pairs so well with everything - especially "Sweet on Paris," another discontinued scent that needs to come back!
This was my all-time favorite - none of the others have compared. I used to get compliments from friends, colleagues, strangers, and even my dentist on how great it smelled. I wish they'd bring it back.
Every time I wear this, total strangers comment on how fresh it smells! Why do they always discontinue my favorites?
16
Plumeria
Please bring this gorgeous floral scent back. It reminded me of Maui every time I used it. I haven't shopped at your store since you stopped offering it and now can't even find it online. Please bring it back!
Please, please, please bring this back! I used to get so many compliments when wearing Plumeria, from family, friends, and strangers alike. I have tried hundreds of scents and have never found anything that gets me compliments like Plumeria.
I would buy every body lotion and body cream in stock if Bath and Body would bring this back!
17
Paris Amour
One of my friends wears it all the time, and she always smells fantastic, so I went and bought some. It has to be my favorite, though I have many. The bubble bath is amazing. I feel silky smooth after using it. I love the spray too!
I love this scent so much. I have the spray, and I wear it to school every day. I like it because it's fruity and fresh at the same time. Paris Amour is also not too overpowering. It's my favorite spring scent!
This is the best scent from Bath and Body Works! I wear it to school, and I always smell great. I've even been complimented on how great I smell. A plus: the packaging is beautiful, and who could resist Paris?
18
Black Cherry Merlot
This is the most wonderful scent I've ever smelled in my lifetime. Dark, delicious, intoxicating, and slightly sweet. I use the hand cream, and I'm wishing for a body spray in this scent soon!
I wish every year that you would have body wash, lotion, and body spray in this scent, and also in your Honolulu Sun scent too.
I love Black Cherry Merlot and have used it for the last couple of years. I liked it much better than the Japanese Cherry Blossom.
19
Velvet Sugar
I am a husband who has trouble differentiating between smells when I have to take my wife to Bath & Body Works. To be candid, I experience olfactory overload. But when my wife tried this one, I immediately keyed in on it. It has a great mix of girly and earthy tones, radiating sensuality.

I have since identified the scent and how it wears on my wife with the softness of her character and the strong sensuality of both her physicality and personality. I don't identify her by the scent. Rather, I identify the scent as her. So, needless to say, this one, above any other, is distinctive for me and the desired effect was definitely achieved.
This scent is so amazing that it is rare to still find it in their stores. People really love this scent like I do. It has a really great, sweet smell reminiscent of a candy store where they make everything from scratch. When you walk in, you are instantly hit by all the amazing smells of sweet cotton candy, taffy, hard candy, soft candy, and Velvet Sugar!

I get so happy just thinking about it. When I have it in a bottle, I just can't stop smelling it. This really should be in the top five at least. Yell "I found Velvet Sugar" in your BBW, and watch as people turn to see where you are and run over to see if there is more! This stuff is amazing. One sniff and you'll be hooked for sure.
20
A Thousand Wishes
I discovered this on my first-ever visit to Bath and Body Works last Thanksgiving in New York. I was told it was their new holiday fragrance. I fell in love and have the set. Every time I smell it, it reminds me of my trip to the Big Apple. It's gorgeous, so fragrant, sweet, warm, subtle, and gorgeous.
I honestly fall in love with this scent every time I smell it. I'm not too sure why! The flowery yet delicate scent makes my heart just stop. I love this! It's great for any time of the year. I highly recommend this scent. It's my favorite one!
I was at a friend's house for a sleepover, and she had a body spray in A Thousand Wishes. When she used it, I immediately knew I needed it. When I went to the store, it was one of the first things I looked for. I got it, and I love it!
21
Beautiful Day
Beautiful Day - I voted for it because it deserves to be higher on the list! I love the scent. It's like spring, with a hint of sour apples. It makes me feel like jumping into a pile of flowers. It almost feels like I'm in the most beautiful garden in the world. It feels just like its name suggests. It feels like a beautiful spring day!
I went to B&BW for the first time a few weeks ago. After walking around the store for 30 minutes with my BFF, smelling everything, I settled on 12 minis (4 lotions, 2 fragrances, and 6 pocket bacs) that were on sale. The total was $17. Beautiful Day is definitely the best out of all of them, and I always rub some on my arms after a shower. Tomorrow, I'm going back to the mall to stock up and get the full collection this time.
I absolutely love this scent because I prefer more natural, fresh scents. Beautiful Day smells very floral and has a hint of green apple too. I would also recommend this scent for the spring or summer seasons.
22
Cranberry Twinkle
I always get compliments on how good I smell when I use the lotion. Love it.
Favorite. Use during the winter.
23
Coconut Lime Verbena
Coconut Lime Verbena is the best scent ever! It's not too sweet but has a distinguished smell. People always ask me what perfume I'm wearing when they walk by me.

Coconut Lime Verbena is #1.
This has been my favorite scent for hand soap. Everyone always comments on it when they use it at my house. The hand sanitizer is also a winner with my family.
This one is great! It's best for summer but works all year round! My favorite!
24
Midnight Pomegranate
I have used this scent ever since it came out and have some saved, so I didn't know it was discontinued. It is my go-to fragrance. Aside from Cotton Blossom, it's the only fragrance that I can count on to stay and to be pleasant, something I can still smell on my clothes. I am a nurse, and sometimes you smell things you want to erase from your memory. Having the scent sprayed somewhere inside or underneath my scrubs, such as on my undershirt or bra, allows me to quickly find a pleasant smell again. Please bring it back!
Midnight Pomegranate is amazing. It smells like a "fiery fruit and spice blend that conjures an image of rubies sparkling in moonlight." Trust me on this one. I wear it to school, and then all of my friends tell me to bring the lotion on the bus so that they can have some too.
I went to B&BW today, and I haven't been there in years, so I raided the whole store, and Midnight Pomegranate was the best smell there! I absolutely fell in love with it after one sniff! I totally recommend this scent.
25
Mint Chocolate
I always use the mint chocolate candle in the winter, but I like It's the Season better!
My very favorite scent. I wish they would bring it back.
PSearch List