Best Skin Care Products
The very best skin care creams, cleansers, etc. on the market.

The Top Ten

1 Skincerity
I have used every skincare product on the market with very little to no results, and then I was asked to try Skincerity, with nowhere else to turn for help with my unhealthy skin. Why not? Well, after a couple of days, my skin was bright, tone was incredible, and my skin has never been this soft ever. After 2 months, my rosacea started to clear up, and for the first time in 25 years, I am foundation-free and love my skin. Thank you, Skincerity, you have a loyal customer forever.
Skincerity is the best product I have ever used, and I saw a noticeable difference in just days. It is helpful for everyone, but especially for those with special needs/skin issues (i.e. wrinkles, lines, dry skin, acne, fine lines, scars, blackheads, dry heels/feet, cuts, crow's feet, brown spots, etc). I became a distributor because I believed this product would sell itself (and I was right). If you want radiant, cleaner, softer, healthier-looking skin, do give it a try, and you will see (and feel) for yourself.

Michele Bourque, Ottawa, Ontario, Canada.
I've used everything on the market including antibiotics. Nothing like this has ever repeatedly taken away my acne when my hormones are going crazy. My scars are starting to disappear, I don't have the Rudolph red face anymore and it's more like natural blush highlights now. My skin is as soft as it's ever been, and I don't need to wear foundation anymore. On top of that I use skincerity whenever I burn my skin (most effective burn treatment by a long shot). Yes that includes sunburns. I have also used skincerity on bug bites, allergy flare ups, healing wounds, and many other rashes. There are so many endless possibilities and whenever I question something, I automatically just roll it as a trial. I never seen anything like this in my life, that is consistent and is a life changer. I have more confidence than I could ever dream of thanks to this wonderful medical technology. Discovered by accident, but here for us to love and share.
I too have tried many different cosmetics that claimed to be the best, but I still had enlarged pores, greasy skin, sunspots, and damaged skin from the sun. I was introduced to Skincerity one year ago, and today I am a loyal product user and a distributor. I absolutely love Skincerity; it has helped my skin heal itself over time. My pores are smaller, and I no longer have greasy skin. The sun damage on my face has lightened, and my skin tone is much smoother. I love what this product has done for my skin, and I will always use it because it's the real thing. If any of you have never tried Skincerity, you should. You too will become a believer.

Tammy Nelson, British Columbia, Canada
2
Mary Kay Timewise 3-in-1 Cleanser
I couldn't find a cleanser without leaving my skin still dirty. I had to use a cotton ball to finish my routine and use it with a toner after washing my face. It's an all-in-one product, leaving my skin fresh and totally clean. The other products used to cause some breakouts still, until I tried Mary Kay. It was something amazing I had never tried before, and now I wouldn't change it for anything. My pores cleaned to the bottom under the surface of my skin, to avoid the build-up of bacteria. I use it twice a day and sometimes 3 times if going to the gym, and it lasts forever.
I LOVE how clean and fresh and SMOOTH my skin feels after washing my face! The mini exfoliating beads feel fabulous against my skin! I strongly recommend following up with the moisturizer, for a complete finish. I like to use the day and night solutions as well, but for a quick clean, the Timewise 3-in-1 Cleanser is my ABSOLUTE favorite cleanser!
I've tried so many products. Usually very expensive. Then I decided to go back to Mary Kay products. It just became too much money. I see a bigger improvement, no skin reactions, so much faster. My skin looks amazing. I sometimes get injectables and I always get compliments about how good my skin looks.

I will be 71 this April.. people think I'm in my 50s.
I really love this product. It's easy to use and works wonders for my combination skin. My skin is more balanced and softer now. No more oiliness on my nose. The skin on my cheeks and around my mouth is more hydrated. But best of all, at the age of 40, people often say that I look like a 30-year-old! I love Mary Kay products!
3
ROC
I am an Aesthetician have been since 85. I have had opportunity to try so many different products I can't even put a number on it. I swear by this product. I am 52, and kid u not I am so blessed I haven't ANY WRINKLES! Been using roc products for years, and I put ponds cold cream over it all. It works like a sealant after using Roc. My Mother all the way BK to great grandmother used ponds as well. Even though we were taught not to use it but this is my regimen, and obviously doing something right. people always think I'm 30
I have used Roc eye cream for over a year now, trying many brands - some very pricey. The Roc cream is simply amazing; you will notice a difference quickly. I am 59, and this is a wonderful time of life. Looking my best is still my goal.
I'm going to be 66 next month & I've been using RoC night cream for 4 years & my skin is still pretty good for my age... Many compliments on my skin! They stopped making the one I liked the best but I use the other one which is ok.
I have only just started using any face product (55 years old) and bought the complete ROC system 6 weeks ago, and I have seen amazing results around my eyes and lips, especially.
4
Cetaphil Gentle Daily Cleanser
I have sensitive skin. I have tried a number of products before, but this is the one that suited me best. I will now not take a chance to try anything else for my beautiful skin that I got after using Cetaphil.

Thanks to Cetaphil products.
It's practically perfect, and what I love best is how Cetaphil lays low and doesn't advertise that product. To me, that means I can trust it more than anything, and I never get annoyed by the commercials. I love Cetaphil; it's a lot better than Proactiv. I don't think Proactiv works.
I have very sensitive skin. Trying different products just gave me horrible rashes until I got Cetaphil. It made my skin feel smooth and soft. It's been five years and I still love it.
No more oily skin and totally zeroized any acne. Very good products, I've tried lots of over-the-counter products and branded products but it doesn't work. Cetaphil came in handy, and the best part is it works! Just my 2 cents comments...
5
Amatokin Wrinkle Cream
Everything is cracked up to be and I'm so glad it has finally been approved in the U.S. Trust me, once the public finds out about Amatokin, the Botox industry will disappear.
6
SK-II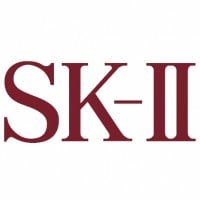 SK-II (pronounced S-K-Two) is a Japanese cosmetics brand launched in the early 1980s based on a compound derived from yeast. It is owned by parent company Procter & Gamble (P&G) and is sold and marketed as a premium skin care solution in East Asia as well as North America, Europe and Australia.
I don't need makeup to have smooth, clear, ageless skin. People keep getting shocked when they get to know my age. The natural fragrance of the product is invigorating and calming to get me through my stressful life.
Nice skincare, without fragrance and color, but unfortunately, it contains paraben.
Makes my skin glow...
Excellent for my skin.
7
Lumedia Age Spot Remover
The best age spot remover on the market, hands down.
8
Proactiv Solutions
Proactiv was great on my skin. Many people say if you stop using it, it will break out your skin, but if you don't use it, your skin will break out anyway. I stopped using it for over a year, and my skin looks terrible. I will be ordering my Proactiv in the morning. I think we should stick with what works best for our skin when we find the right products.
I have a very sensitive skin and I'd used many skincare products, but it didn't give any effects to me. One day, my friend introduced it to me, so I asked my mum to buy one. Until now, I'm still using it. It really works on my face. Thank you, Proactiv.
I have been using Proactiv for years and it is the only skincare product that effectively clears my skin and keeps it clear, bright, even, and youthful looking. I highly recommend Proactive.
9
Arbonne Firming Cream
My niece sent me a sample of the RE9 system. Within two weeks, I saw a big difference, and so did others. I called Emily and ordered the whole system. For my first order, she passed her 35% discount on to me. The second time, I bought it when the 50% off sale was on. The first set lasted from April to December, so when I crunched the numbers, I realized I was actually saving money using RE9 vs the only other brand I'd found that worked well. Only Arbonne RE9 works better, and it's made with natural ingredients, unlike that other brand, which had questionable ingredients. My sister and a different niece were so impressed by my skin; they decided they needed to use it too. Their results have been just as impressive.
I've been using Arbonne pure, safe and beneficial products for over 2 years. It's botanically based versus chemicals. I have accumulated numerous before and after pictures of family and friends also using Arbonne. No animal testing, animal by-products, mineral oil, parabens, soy or whey. Gluten free and certified vegan. The RE9 facial kit will last 7-9 months. A great bargain for your money. Love, love, love.
I cannot believe the difference I have noticed in my skin! I have recently discovered arbonne products and I am amazed with the quality. Lots of the skincare regimes I have tried in the past have actually irritated my skin and made it worse. I'm loving the entire RE9 system range and the makeup is just heaven; flawless, without looking caked in it!
I have tried all the over-the-counter skincare products on the market. I am 66 years old, and aside from spending money on the costs of putting their products on the market and all the middlemen, Arbonne supersedes all of them.
10
Tropic Organic Elixir Oil
This Oil is amazing not only in helping your skin to replenish its self and look beautiful again by reducing redness, dryness and imperfections whilst helping to tighten and tone. It contains the most natural of ingredients and is mild enough to use on the most sensitive of skin types. Love this oil
Miracle oil for my skin nails hair and also good for my doggies ears, he gets eczema in his ears and it calms the skin for him. I love the scent of it esp at bedtime.
This has given my skin life again, smoothed all my slightly open pores and tightened skin, reduced redness and appearance of scars! Highly recommend!
The most amazingly smooth and powerful facial serum that is 100% organic. Can be used on the face, neck décolletage - amazing results in suppleness, smoothness and age defying. This is my hero product. I love the whole range but if I was forced to choose ONLY 1... Then this would be the 1
The Contenders
11
Seacret Skin Care
At 50 my skin has never felt so amazing. I don't like spending too much time getting ready to go every day. With Seacret the quality of clean and moisturize is simple. Mud soap to wash and face moisturizer and I'm done. Body butter keeps me feeling great all over in this winter weather. My skin is smooth, soft and healthy. The mud mask for my face keeps my skin beautiful and taught.

Dry Dead Sea salts in the bath help my sore muscles, and the mud shampoo and conditioner keeps my hair soft and clean - no extras just simple and wonderful. I will not go back to another skin care line.
As an African American woman most products that I tried wasn't good for my skin type, so I didn't get the results that I was looking for and some even caused further layers of damage! Not to mention a waste of my money! Unhappy and desperate to find the BEST skin care system for my skin type, I almost gave up, UNTIL I was introduced to the Seacret Skin Care System / Products! I'm FINALLY getting the results that I so desperately was looking for! LOVE the products & company... the ABSOLUTE BEST on the market!
My wife and I have experienced the incredible results gained from using the Seacret products. While many of the products have an instant WOW factor it is the lasting improvement in the health and vitality of the skin which is the most impressive. People with skin conditions like eczema, psoriasis, acne and others have also seen real and lasting improvement often when generic or prescription medications have failed.
At 49, my skin never looked younger. The Dead Sea minerals and the peptide technology of the the age defying line are the best blend to do the job! It truly works and you don't have to wait for months for results. After the first week you know it's working! And with the Recover Day Mask wrinkles are reduced after 14 minutes! I love Seacret Skincare. It's really the best I've tried. I've tried many!
12
Arbonne Anti-Aging RE9
The RE9 is AMAZING! Besides clearing my skin, it is a preventative for wrinkles. I'm 22 and I found my bread and butter.
I love the new nightly resurfacing pads called Genius! They're a great boost to skincare!
Amazing products! Clinically proven
Best product ever
13
BEAUTICONTROL Dramatic New Anti-Aging Creme
This innovative product contains 2013's top new anti-aging ingredient replicated from the immortal jellyfish as well as many other ingredients to regenerate your skin. Not only does is super-fuse my skin with moisture, plump my skin, leave my skin feeling smoother, younger and more radiant, it creates the optimum environment to produce my own collagen and elastin! This product works at the deepest levels and can be used on all skin types. Perfect!
AH-MA-ZING! Immortal Jellyfish Peptide, need I say more? They never DIE! Imagine your skin repairing itself like brand new! 1st time I tried it over foundation, just under 1 eye at a meeting. Came home 30 minutes later saw a difference in the dark circle being less apparent. Then I took off my makeup -! So much less dark! You have to try it! Just 1 of the MANY terrific items we have! I have been using for over 25 years and frugal, so I am a wholesale consultant. Try it! www.beautipage.com/mariag
Immortal Jellyfish Peptide is REMARKABLE, AMAZING! You must try this! I tried it on top of makeup and within minutes I could see the improvement! Try it on 1 side of your face, withing minutes you will see results! Maria Deal 25 year user.
Such wonderful products. You can actually see it work before your eyes.
14
Tropic Tamanu Balm
This products does what it promises and I love that there is now a handy little travel size. Works on everything from Eczema, Psoriasis, scars, cuts, bites, stings, burns. Instant relief! Every medicine cabinet should have one!
This has cleared my psoriasis & eczema on my kids, brilliant for treating any skin problems or irritations use it on me, my kids & even healed my dog's sore ear. You need one in your medicine cupboard
Miracle product which has multiple uses. One in my medicine cabinet and the travel one in my handbag. Wouldn't be without it.
This marvelous balm should be in everyone's cupboard - fabulous fast healing of scrapes, cuts, grazes, acne scars - indeed all scar tissue is improved. I'll never be without it. Natural plant based ingredients - no nasty chemicals. 10/10.
15
Eclipsage
Eclipsage is the best option for the treatment of blemished and dark skin. Must try Eclipsage for a smooth and sparkling and wrinkle free skin.
16
Neutrogena Pore Refining Toner, Alpha and Beta Hydroxy Formula
17
Apriori Beauty Anti Aging Skincare
Simply the best by far when it comes to protecting your skin and pampering it.
18 Dr Rheims Cosmetics
19
Rodan + Fields Skin Care Products
After decades of sun burns to my very fair skin, by the time I was in my early 40's my face was covered in freckles, dark patches, lines, wrinkles, and monthly breakouts. I've tried many products that claimed to "fade" age spots and discoloration, reverse aging, erase wrinkles, etc. but I never saw results other than feeling that my skin was softer. Rodan + Fields products do what they claim. My favorites - Reverse Regimen with the AMP IT UP Roller, and I've used the Accelerator Pack for the more stubborn spots. I also use the Redefine Regimen, eye cream, lip serum, body cream, microdermabrasion paste, and foaming sunless tanner. I've never been a believer until I tried these products and they are amazing!
I was in the Beauty industry for 15 years and had the opportunity to try every brand on the market. I did not obtain the results I wanted until I tried The Reverse regimen. It gave me a glow and took away my dark spots. I then used the Redefine regimen with the multi-function eye cream. I am so pleased with the results. I had large pores and post acne marks which I tried to hide with make-up. The Rodan and Fields products are amazing and I see that the longer I use them, the better my skin looks. Very pleased.
I used the same skincare since I was 18, and was a consultant for them, for the last 4 years. I wouldn't even try another skincare because I didn't want to like it! My friends results from the reverse and redefine were incredible and I had to check it out, I am on week 4, of redefine and unblemish plus the multi function eye cream! My skin is amazing and the amp roller is A whole new ball game for skin! Next I am doing the reverse, my son even uses the soothe regimen on his eczema! Beyond happy! No dermatologist appointments for us!
10 days ago I started using Redefine in the PM and Soothe in the AM, because my skin is a little on the sensitive side - with a little rosacea on my cheeks and general redness all over. In the past few days I am definitely noticing a difference - I haven't even felt the need to wear foundation and my skin looks smooth, even toned and has a healthy glow! I can't wait to see what my skin looks like in another 20-60 days.
20
Lumedia Facial Brightener
Put simply, Lumedia makes your skin look younger. Instead of just reducing wrinkles or age spots, Lumedia actually brightens the skin all around your face.
21
StriVectin Wrinkle Cream
Not only did I notice a big difference in under-eye puffiness and the fine lines around my eyes, but many of my friends made comments too. I've revealed my secret and feel it is definitely worth the price.

I would also like to mention that this is a large tube of cream. It is very deceiving. You are definitely getting your money's worth here, ladies.
I received a sample in a gift with purchase bag. I have used it for one week and will be picking up a large tube. Love it. It moisturizes my face and makes my face look bright and healthy right away.
First developed as a stretch mark cream, once people figured out how well it worked on wrinkles, it became the most popular thing on the market by those in the know.
Great product! I have sensitive and breakout-prone skin, and this product didn't cause any irritation. It helped with redness as well.
22
Lancome Paris
Brilliant on my dry sensitive skin, no breakouts and visibly clean soft skin. Happy days!
Love it but getting my budget. They are going to price our the 60+ group when we retire. So sad
23
Hylexin Eye Cream
I was pretty hesitant to try it out, since, whoa... $95 is a lot of money. But I gave it a shot and used it exactly as instructed.

I was actually pretty discouraged at first because I didn't see a change, but then suddenly, in the third week of using Hylexin, I woke up, and my circles were so much noticeably lighter I could cry.
I am 62 and have had dark circles under my eyes since I was born. I have been using Hylexin for about half a year, and the dark circles have pretty much disappeared. The change was slow, but the wait was completely worth it. For me, one tube lasted about 6 months.
If I wake up with puffy eyes, I put a dab on, and they clear up in about a half an hour. Not only does it help with puffy eyes, but it also adds an illuminating effect, which I like and makes me feel younger!
The ultimate formula for reducing the appearance of serious dark circles is Hylexin. It takes care of my difficult-to-address dark circles, so I look younger and healthier.
24 Luxiva Wrinkle Smoother
25
Aubrey Organics Natural Herbal Facial Cleanser
PSearch List