Top Ten Best Cosmetic Companies
When it comes to cosmetics, finding the right products that work for you can be a daunting task. With so many brands and products available, it can be overwhelming to navigate through the options. However, there are some companies that have stood out in the beauty industry, not just for their quality products, but also for their commitment to ethical practices and sustainability.

With your help, in this list, we'll be showcasing the top cosmetics companies that have been making waves in the industry with their innovative products, cutting-edge technology, and dedication to using only the best ingredients. These companies have earned their place on this list not just because of their popularity or trendiness, but because of their consistency in delivering high-quality products that cater to different skin types and tones.

From established brands that have been around for decades to new and emerging companies that are making a splash in the industry, this list has got you covered. We'll be covering everything from skincare to makeup and hair care, so no matter what your beauty needs are, you're sure to find something that works for you.

The Top Ten

1 Younique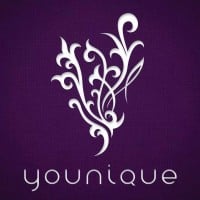 Younique is a multi-level marketing company based in Lehi, Utah. Younique's products are distributed solely by "presenters", who purchase the products to resell them. Their business model has been met with both praise and criticism, with the products' poor quality often derided. Younique is also often considered to be a pyramid scheme.
I absolutely LOVE Younique and all their products. I have super sensitive eyes and skin and I tried the 3D mascara first. I was shocked that I no longer reacted to having mascara on... Bye Bye are the days of using product with formaldehyde in it. I was so impressed I joined the company and it has been a blessing in my life ever since. I am able to see exactly what is in each and every product so I can make an educated decision on what I am wanting to put on my face and skin. They treat each Presenter with grace and dignity and that we matter. We aren't just some name on a company list that they don't care about. They are the most honest, transparent, Godly, sensitive to the customers and Presenters needs people. We all have a voice, they appreciate input and suggestions and make us feel important and that we matter. It's an honor to work for such amazing people as Derek and Shelaine Maxfield and Melanie Maxfield Huscroft. I am 60 years old and have seen a lot of businesses in my time ...more
I was first introduced to Younique about a year ago with their 3D lashes. I also tried their makeup and other products. I made the switch from using Mary Kay and MAC to using Younique when I began seeing a considerable difference in my complexion, and other people started complementing me. I like only wearing foundation and having people be surprised when I tell them that I'm wearing makeup (they think that I'm not). The price is more than Mary Kay, yet less than MAC, and although both are still good companies, I prefer Younique. I like the lightweight feel of their makeup, and I like that they're natural-based (compared to MAC). I also like that they are made in the USA and that they have a foundation that helps abused women. For me, it shows that they care about helping people in the US.
This company develops top-notch quality products that exceed your expectations despite their affordable price. They prioritize the well-being of the presenters as their number one priority. Younique gives back by supporting a foundation for battered women. By combining science and nature, the scientists who formulate these products are amazing and have created cutting-edge products in terms of quality, performance, and sustainability. After being associated with Younique as a presenter, I can't think of any other company I would want to be associated with. As a cosmetologist, I have come across many different product lines, but Younique is far superior to any other skincare/cosmetic company currently available. No one else is achieving what they are, or doing it at the same pace.
I've tried most of the other brands listed here and my 51 year old skin is FINALLY smiling with the results from Younique! It's simple, no complicated "regime" to follow and my monthly hormonal breakouts around the mouth and chin are a thing of the past! I use Illuminate Clear cleanser, Divine moisturizer and Uplift serum (at night). I LOVE the Glorious primer (oh my! ), the lip stain, the liners and of course the mascara as it gives life to my puny eyelashes and doesn't make them itch like other brands! I could go on and on about the products but the mission is also something I can get behind, I love that this company was built to give women a hand up, not a hand out!
Visit Website
2
Motives Cosmetics
I love the custom liquid foundation! It is tailor made just for my skins needs and the perfect color. The consultant mixed my foundation after I filled out the foundation survey. That is where she started with my formula I wanted a matte foundation with very full coverage, I didn't want to add sunblock but probably will in my next formula. She got the color just perfect by mixing a base shade and adding yellow blue and green toners because that is what was needed for my foundation to match my skin. She had all of these colorful bottles with colors like purple, yellow, green, blue, pink and a bunch more I can't recall. She said that all of these toners are used to match her clients skin perfectly. I also have combination skin and she added moisturizing and oil controlling botanics. I chose to do the anti-aging botanical as well. The last thing that she asked me about was if I wanted a plumper in my foundation, and I did! This foundation just melted into my skin the color was so perfect ...more
I love everything about Motives Cosmetics! Motives has all high-quality makeup and skincare for consumers and beauty professionals! I love the Motives Mineral Custom Blend system! As a professional makeup artist and hairstylist, I love the ability to customize cosmetics for my clients, from liquid to powder foundation, concealer, bronzer, blush, lipsticks, lip stain, and tattoo covering. I also provide airbrush makeup! If you use airbrush, you are actually customizing. So why not customize products that your clients can take home? I make extra income by providing my clients with more services by matching the right products to them! Motives' new packages are so beautiful! If you are a makeup artist and you are not using Motives Cosmetics, I have to say, "Too bad for you!" With Motives, I'm not just a makeup artist; I'm an entrepreneur! I own my own business with no limit on how much money I want to make!
This is the best makeup out there! Foundations are custom-made in every shade and unique to the person they are made for. The colors for eyeshadows are intense and blend perfectly. The liquid stick lipsticks are to die for. They are so rich and pigmented. I have struggled to find a skincare routine, and the skin survey is the best way to do just that. My skin has never looked better, even in my youth. My favorite part is that the line is mineral-based. The formulas are everything. The dual mineral foundation is a powder but so creamy and covers like no other compact I have ever owned, and I have tried so many lines out there, from the very expensive to drugstore. I have had my hands on A LOT of makeup since that is what I do for a living, and now I can say my pro kit is 95% Motives! I love the full range of products they offer. They have a Motives for La La line for ethnic skin, and it is life! So many cosmetic companies are not offering dark complexion shades. This makes it so hard ...more
I absolutely love that Motives Cosmetics is high-end, award-winning quality but at very affordable pricing. We are getting a much higher quality product for the price we are paying, which means tremendous value for the customer. I especially love the custom blend mineral foundation that comes in liquid and powder form. The foundation is mixed by a certified Motives Beauty Advisor. They can customize the color, finish, coverage, as well as add in skincare and SPF to protect the skin. No other cosmetics company offers this kind of customization. I don't need to go anywhere else because Motives Cosmetics offers a complete high-end line. I'm also in love with the skincare! It has completely transformed my skin!
Visit Website
3
Artistry
Artistry is the best product I have ever used. With the Essentials, you receive the best care, and the Time Defiance series is for ladies who want to look beautiful. And the crown of all Artistry products is Creme LUXURY. It makes the skin feel 15 years younger.
The Artistry product is really good for my skin after use. Before, I also tried using other branded products. At first, they were good, but after a long time, my skin started having problems like sensitivity. Through my friend's recommendation, I started using Artistry. I had never heard of or used the brand before. She also told me that Artistry is a top 5 product. After hearing this, I accepted and bought the product to use. After a few months, another friend told me that my skin looks different than before, very bright. I am 19 years old, but other people say I look like a 17-year-old. I'm so happy. Finally, I want to thank Artistry for giving me a chance to look younger. Artistry is also a 100% natural and economical product compared to other branded products.
I have been using Artistry for the past 3 years. I love the Time Defiance line. My 13-year-old is using the clear now, and she loves it too. She has been using their skincare for the past 3 years as well. Starting my child on a proper 3-step skincare treatment will help her skin in the long run. I can guarantee that we will not be changing products. Any company that will stand behind their product with a 180-day guarantee (100% money back even if the bottle is empty) deserves my business. I don't know of any other brand that will stand behind their product like that.
Artistry thus far has been the best skincare and makeup I have used, and I have used quite a few high-end products.

The look is elegant, and the quality is unsurpassable. The skincare line is magnificent. People have definitely commented on how improved my skin is. They last a long time, which saves me a lot of money, but it prevents me from trying other of their skincare systems as often as I would like.

Their makeup is always trendy and made in a way that also takes care of your skin. Love the products as well as the great customer service. Giving 180 days warranty for products is unthinkable, yet they do it and don't really need to do so.
Visit Website
4
Estee Lauder
Estee Lauder is by far the best. They have the number one best-selling foundation in America! Double Wear is my favorite; it stays on forever, and there are about 30 shades to choose from, and the beauty advisor matches you! Also, they have about 8 other types of foundation! And their skincare is varied; they have products for dry, normal, oily, and sensitive skin. I also like their selection of colors in eyeshadow, liners, lipsticks, glosses, and even nail polish. They are by far my favorite cosmetic company.
I have been using Estee Lauder makeup and skincare for almost 30 years and it's amazing! When I got married in my 20s, I bought all my bridesmaids their makeup because I didn't want them to wear anything else! Double Wear foundation can't be beat... I have lived in the south my whole life and nothing stays on better in hot, humid weather! The Advanced Night Repair is my favorite skincare product for smooth, glowing skin... I love everything about Estee Lauder!
I have really sensitive skin and am prone to inflammation in my cheek areas if the products contain alcohol. I've tried Artistry and Mary Kay, but I still find Estee Lauder works for me. Ever since I started using their products, such as the night repair serum, I have not suffered from any inflammation, itchy, or flaky skin anymore. It is such a wonderful range of products that it is worth every penny spent.
Estee Lauder foundation is the best I have tried so far, and I don't intend to change it. People comment on how good my face looks, and I notice everyone turns to face me. I am so happy I bought this product. Way better than MAC. Estee Lauder foundation and powder hide imperfections with a natural look.
5
Clinique
I've been using Clinique since I was a teenager. I've tried different products on and off over the years (I'm 37 now) and I always go back to Clinique to fix the problems that were created when I tried to change. I'm using the acne and anti-aging products and still having great success with them. I get compliments all the time on how great my skin looks. I never thought it was anything special, but when I switched back to Clinique a few years ago after straying away for a while, I started getting compliments again! Love it! I will get my daughter started on it soon!
I've used Clinique since I was an early teen. I tried other brands only to be disappointed and suffer from breakouts. Now it is the only brand I will use, as it is for all of my daughters. The skincare products are wonderful, and the makeup goes on lovely and lasts all day. It is safe and beautiful.
When I was 11, I got my first zit. My mom rushed me over to the Clinique counter at Macy's and bought me my very first Type 3 (3 step). I'm 26 now, never suffered from another blemish in my life. My skin is radiant from the moment I wake up to the moment I fall asleep. I love my skin. It's my best feature.
Clinique really caters to all skin, both young and mature. It's great because it has such a broad range of skincare products and makeup for all skin types and concerns. I recently tried Even Better Clinical for dark spots... amazing results. It's worth every penny!
6
MAC Cosmetics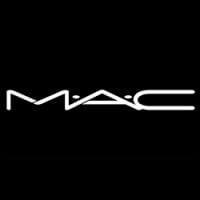 Professional-grade, consistent brand with a wide variety of colors, products to serve every type of skin or style. I love my MAC. I have been a licensed esthetician and makeup artist for over 11 years, and I always go back to MAC. I've tried so many brands, and there is some good stuff out there, but as a whole, MAC is where it's at. It's a caring company with a good reputation. It furthers education for its artists and is cutting edge. No gimmicks, no nonsense.
I was having a very hard time finding a foundation that matched my skin complexion since I was a teen. I went into my local MAC store and asked if someone could match my skin complexion with their powder foundation. It was a perfect match! I was blown away and excited! So of course, I purchased it and the liquid foundation! So from that moment on, I've been a MAC girl! I also love the lipsticks and lip glosses too! I just love MAC!
All races, all sexes, all ages! MAC is made for professionals and for the people who love it. MAC has the best pigmentation, especially for media purposes, which is why it was first created. MAC is also the top choice of makeup used by New York Fashion Week every year. Everyone knows MAC is the best!
I really love their things. They make me look fresh and feel fresh. When I'm in a bad mood and I have to go somewhere ASAP, I slap on some of their items and I look like a whole new person. I actually think I have one of everything they have right about now, except wrinkle cream - laugh out loud - inside joke.
7
Lancome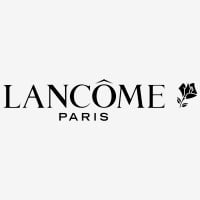 I am Mina Hall of Kingdom Hearts, Princess of Hearts. I wish for my 16th birthday to become the Corporate Level God of Lancome and achieve the status of the Bourne Supremacy. I totally have a rosy red lipstick obsession and a sugar heart and honey tea addiction. Dear God, for my birthday on September First, I wish for all my wishes to come true. And I will live happily ever after. Finally.

Truly Yours,
Mina Hall of Kingdom Hearts 777
Lancome is the essence of beauty. What a true woman can wear with class and style, yet be able to use in all walks of artistry. From photo-ready prep and priming to Halloween makeup contouring. I love their color, their palettes, their "in the now" approach to everything they do, keeping their French and fragrance roots.

This is a true friend to the skin and flatters each woman's individual needs to make her feel beautiful inside and out!
Lancome has great skincare, and the colors are amazing. The eyeshadows wear great. They just came out with Visionaire foundation! Let me tell you, this foundation is amazing. It evens out your skin tone, helps with pores, and has a concealer. Can you ask for more? Ask Lancome, and you get it. Visionaire has SPF 20, a skin-correcting foundation that helps with fine lines and wrinkles. I love Lancome; they work for today's busy women.
I've worked for several cosmetics companies, and by far, this is the best. They are number one in skincare, number one in primer and mascara, number one in perfume, and the list goes on and on!
8
Mary Kay
Mary Kay is amazing. It makes your skin soft and smooth. The skincare is second to none. The prices are amazing. They have great customer service, a 100 percent money-back guarantee, try before you buy, AND by having a party with your friends to get makeovers, you can earn FREE product. The consultants offer free gifts with purchase, and they deliver to you. What more do you need? Oh, and the Mary Kay Charitable Foundation gives millions to help end domestic violence against women and children and also gives to cancer research to help find cures for cancers affecting women. Find a consultant today and be amazed. Thank you, Mary Kay!
Mary Kay has the best makeup and skincare around. I like most women have tried many many brands and this is the line I have liked the most from. Just look at the women in the company and you will know how great our product is. I get compliments often on my complexion. There foundation matches all skin tones from very light like myself to very deep bronze. The products are 100 % guaranteed, you get personalized service and to try before you buy with a beauty consultant. They do not test on animals and have products safe for the environment. The business opportunity is unique as consultants make 50% profit from sales, our product is satisfaction guaranteed and easy to return or exchange and the company provides amazing support to its sales force. The events are fabulous and the women are like a sisterhood supporting and loving each other. We call it the pink bubble as we are positive, fun, inspirational and you want to be a part of it. I have been a consultant for 4 years now first ...more
There's no contest! For 17 years, the best-selling skincare and cosmetics brand in the US, a Top 10 worldwide skincare brand, and Top 15 in color cosmetics... Mary Kay really is the best out there. Yes, sure, people are going to vote for the new products on the market, but in the end, people always come back to Mary Kay because the products are just that good, and Mary Kay is a reliable brand with fabulous ethics. Founded by Mary Kay Ash from a position of wanting to empower women and help all women in the world achieve the life they dream about. All products come with a 100% satisfaction guarantee and excellent customer service from their sales force. Mary Kay will always be Number 1, just wait and see!
I love Mary Kay products. The makeup foundation is so light that it feels like there is nothing on your face. Mary Kay still has my favorite lipstick ever since I started wearing Mary Kay over 20 years ago. I also love the lip gloss that has come out. Mary Kay has the most amazing products. They also have a 100% money-back guarantee for product returns. What other company has that policy with their products? I ended up becoming an Independent Consultant for Mary Kay, and I am having a good time. I love meeting new people and still looking for new people to try the most amazing products that Mary Kay has to offer. Mary Kay also tests their products 500,000 times to make sure the product is right and has the right effect. They also travel all around the world to find the right ingredients for their products. What other company does that? I think it's only Mary Kay. That's why Project Runway has been using Mary Kay on their models, and now the American Country Music Awards are using Mary ...more
9
Chanel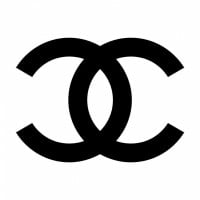 Chanel S.A. is a French, privately held company owned by Alain and Gérard Wertheimer, grandsons of Pierre Wertheimer, who was an early business partner of the couturière Gabrielle Bonheur Chanel.
I love this product, although I can't always buy it and resort to other brands due to the price. I have to say, as a whole, it has a positive effect on my lifestyle and skin. I look better, and people immediately react to the Chanel name if I'm wearing their nail polish or any product. So, it is worth buying, and one is bound to receive compliments!
I have used Chanel for years. Worn the eye makeup for 24-hour shifts. Told it still looked good at 0300. I have sensitive skin. Tried other products but always go back to Chanel. I am careful to buy only what I need due to expense. I'm 68 and love the results.
Not tested on animals, lots of natural ingredients, and well priced for the amazing ingredients. Very innovative products and always something new to try. Love my Oriflame.
The quality of makeup is excellent. It feels light on the skin. It doesn't smudge. Most of the makeup is water-resistant. It also makes your skin glow.
10
Bobbi Brown
Bobbi brown is the best brand of makeup I have ever used! I have tried urban decry and HATE IT! Urban decay made my skin irritated and red and looked very flaky! Ugh waste of money, but when I tried Bobbi brown I became in love, it looks so natural and says on all day even on hot summer days! Sometime I forget I even have makeup on because it's so light but makes such a big difference! The foundation blends so well it doesn't even look like I have makeup on! Thanks Bobbi brown for making makeup amazing again!
I would have to agree with other comments. Bobbi Brown cosmetics should be number one. In my opinion, they have the best color selection with the most product options that a lot of lines don't have. I also agree with natural colors enhancing a person's looks, not covering them up and masking. I have tried so many different lines, but I always go back to my Bobbi Brown makeup. Bobbi Brown products are amazing. I love how I look in her products. Polished and never overdone.
After trying most of the other "brand" name cosmetics, I must say that Bobbi Brown beats them all. According to my friends they see my face "glow" every time I wear it. And I have gotten lots of compliments on my eye shadows. I totally recommend Bobbi Brown!
I am a huge fan. It has the best foundation that I have ever used and eventually I added more aspects of her line. I am 59 years old. I have added all other aspects of her products. The first time in my life that I have used a line exclusively!
The Contenders
11
Urban Decay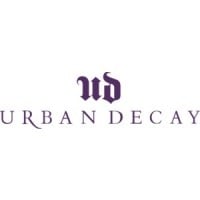 I love the Urban Decay eyeshadow palettes! I have Naked, and I'm absolutely in love with it! I love all the colors they have, and the fact that they don't test it on animals. The quality of the makeup is really good as well. Another Urban Decay product I love is the Big Fatty mascara! My lashes look unbelievable after it!
A wide variety of colors for everyone's taste. You can go bold, natural, traditional, or downright unusual. Fantastic quality, and best of all, I can shop guilt-free because not only are they cost-conscious (compared to other department store brands), they are animal cruelty-free and offer vegan alternatives!
People sleep on Urban Decay. They think it's for more fashion or runway types, but it actually can be used for everyday. I've been using them for 15 years. I have had every eyeshadow. I actually prefer it over MAC. The pigment is great, and it lasts a good while. I love how they are growing, and their eye primer is hands down the best in the market. Love them.
Urban Decay keeps up with style as well as elegance. They have shades for literally any person! The eyeshadows are so smooth and velvety and last all day, no matter what I'm doing at the salon that day! I always recommend Urban Decay to everyone I talk to. My Electric palette is on my eyes every day!
12
BeautiControl
I hated my skin until I started using BeautiControl 20 years ago! I am one of those consumers who will try something new at the drop of a hat, but not BeautiControl. They have never given me a reason to look for another skincare line because not only were they good 20 years ago, but they continuously strive to be the best and are always at the forefront of new cutting-edge products, often pioneering the way for others to follow. I love a company that never settles to be happy where they are, but is always looking to improve on an already great product and business. They are just as invested in their consultants as they are in their products and, even better, THEIR CUSTOMERS! Now, with all the anti-aging products they offer that deliver results, they are by far the best skincare line with a price point that is affordable. I am so thankful they have set the standard for the skincare industry! I am so thankful because they changed my life and gave me skin that I am no longer embarrassed ...more
I've been using BeautiControl for about two months, and I can't believe the results! I've worked for a dermatologist for the last 9 years, and am more impressed with BeautiControl than I have been with my own employer. The Extreme Tight Firm and Fill is amazing, and even the daily skin care is just fantastic. After years of using a variety of exfoliating scrubs from work and still seeing flaky dry skin, I was skeptical of any exfoliating products. After just a few weeks of using the daily exfoliating polish and the Microderm Abrasion once a week, I have smoother, softer skin and better results than ever before. I can't wait to throw out the rest of my products and re-stock with BeautiControl!
I've been using BeautiControl for at least 30 years and have been a consultant for 35 years. The products produced by them just get better and better. When I had 2 back surgeries 10 months apart, the pain, etc. had caused my whole body to be in bad shape. By this time, BeautiControl had begun to have the Regeneration products out, and it improved my face and body to look so much better. It improved the wrinkles (on my face and body) caused by the pain and other problems from the surgeries faster than I could imagine. I have been using BeautiControl products all these years and am immensely pleased with all their products for the face, neck, and body.
I have used BeautiControl since I was 19. I will be 66 this month. My mother started selling it back then when the hide tanner's, whom developed because, family still owned the company. My mother still sells because at age 92, now mostly to family and family friends. I first tried it because I had returned home with acne. It cleared it up for good. I still get compliments on my skin. I always feel like I have no makeup on, very natural. If you use the lip balm, foot creme and extreme hand repair every nite, you won't have any dried or cracked lips, hands or feet. Have no desire to use anything else after 47 years.
13
Dior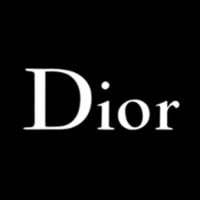 Christian Dior SE, commonly known as Dior, is a European luxury goods company controlled and chaired by French businessman Bernard Arnault, who also heads LVMH – the world's largest luxury group.
It's the best of all! I love all of their products, especially the Hydra Life moisturizer for dry skin conditions!
I love Dior products, especially eyeshadow quads and lip glosses. I think it is the best brand I've ever used.
I agree with all the comments.
Classic and natural line of cosmetics.
Exactly what you're looking for in a brand.
Best skin care! One Essential has changed my life! My skin has never looked so good!
14
L'Oréal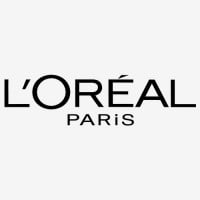 Great semi-matte foundation. It stays on, doesn't change color, and no powder is necessary. It works great in warm and hot climates. You can't beat the price.
Hey! Your products are really awesome. I wish there were more for teens, as well as a good conditioner and shampoo for curls.
I love L'Oreal. All your products are flawless. I have all you make and still keep buying more. I love it so much, never change. I think you are number 1!
Loreal keeps my hair, face and body vibrant and healthy looking! Couldn't do without "her"!
15
Oriflame
Me and my family have been using Oriflame products for the past 13 years. Even though I can afford much more expensive cosmetics, I have the utmost trust in Oriflame products. The first reason is that they are based on natural ingredients, and the second reason is that the results from using them are great. The third reason is that I love their packaging; it's of such great quality. It's true what most people say: once you try Oriflame products, you fall in love and stick with them. I completely agree and highly recommend them. It's worth giving them a try, at the very least. The best thing is that even if you were to try them for a few days and use just a little bit, you could still return them if you didn't like them and receive a full refund!
Simply the best! The Tea Tree product helps me reduce my acne problem by 90% when no other product can. I've been trying other brands for years, but with no results. With Oriflame, I noticed the difference in 3 months, and now I've been using it regularly for 2 years. I also love Bioclinic; it really works for my acne scars. And I really love the Everlasting Foundation; it stays on all day without making me feel like I'm wearing a "mask."

Moreover, the fact that I can earn extra money from the product that I love is just a wonderful idea! It's a complete package: looking great, making money, and having fun with Oriflame!
I love the products. I've been using only Oriflame for the last 3 years, and everything works great for me. Every month, they have new products and special offers. None of these products have been tested on animals, and they are the first company in the world to start with 100% natural products. But the most important thing is that they also offer earning opportunities for everyone who needs extra money, or you can even build your own business.
Me and my family, we have been using Oriflame products for the past 3 years. Even though I can afford much more expensive cosmetics, I have the greatest trust in Oriflame products. The first reason is because they are based on natural ingredients, and the second reason is that the results from using them are great. The third reason is that I love their packaging. It's true what most people say - once you try Oriflame products, you fall in love and stick with them.
16
Avon
American Made Company! This is the company that puts mascara on lashes and food on tables. That knows the value of a perfect lip, but still opens its mouth and speaks out against domestic violence and for women's financial independence. This is the company that not only brings beauty to doors, but also opens them. The company that supports approximately 6 million representatives in over 100 countries. This is Avon. The company that for more than 125 years has stood for beauty, innovation, optimism, and above all, for women. I believe this with all of my heart.
Avon and Mark products are the best! I used them many years ago and find the products today are far superior in quality now. I have gone from being a department store cosmetic counter junky to an Avon Queen. Some of my favorites are Glimmersticks waterproof eyeliner, Ultra glazewear lip gloss, Extra Lasting foundation, Mark powder buff, Ideal Flawless cream concealer, Super Extend Winged Out mascara, True Color eyeshadow quads, Smooth Minerals blush and bronzer. I really could go on for days! I just love Avon makeup and personal care products so much.
I've been using Avon since I was 8 years old, starting with perfume. I have sensitive skin and react to many products, but not Avon. I have no problems with Avon, and if anything does not suit me, then I can return it. In Australia, opened and used cosmetics cannot be returned, especially those sold in retail stores. I have wasted a lot of money by not being able to return other brands, so for me, Avon is the best, and the prices/special offers are great!
Avon's innovation in their products is the best in the business. I'm 50, and when told I look like I'm in my 30s, that is all the proof I need that Avon skin care works. The makeup is of top quality, with awesome shades and affordability even at its regular retail price. But Avon always has a sale, and I love having a representative! They hook up with samples, keep you informed of product changes, new offerings, and additional discounts from their eStores. To get the best value from this historic powerhouse, get a rep!
17
Flawless by Sonya
I have switched all my makeup gradually over to Flawless. I've used various products, but this by far exceeds all others I've tried before. I particularly like the really good coverage, which leaves your skin flawless but looks very natural. Many others I've tried feel heavy on your face and feel too thick and greasy. With Flawless, you don't get that heavily caked feel. I also haven't had breakouts like with other makeup. This makeup also contains Aloe and natural ingredients, which are also nourishing for the skin! The Lengthening Mascara is the best I've ever tried, and I've recently thrown out 7 that I didn't get on with. The brush depresses the lashes perfectly and gives a very natural long feel. It's amazing as I have very short, dumpy eyelashes! The Aloe has helped strengthen and lengthen my lashes naturally, also helping them to grow longer.
The best products I have tried! I have very sensitive skin and only ever used to use a top-named brand's makeup. When recommended Flawless by Sonya, I was amazed at the results. My mascara no longer stings, the face coverage is great, non-greasy, and as it contains Aloe, it is very nourishing. I no longer get loads of spots, and my skin condition is under control. The lip glosses are great for a night out, and the lipsticks are really moisturizing and smell lovely (vanilla scented). I am gradually building up my Flawless collection and will never buy any other products again.
Totally in love with this fantastic range of cosmetics. I have very sensitive skin and had used the same range for eons, but my daughter did a makeover using the flawless range and I was amazed. No allergic reactions (usually within minutes), and the coverage is unbelievable. My blotchy, mature skin looks even and youthful, and I now have lashes to flutter. The light-up lip gloss has not only become a firm favorite but also my go-to gift for friends and family. The only makeup range I have found that compliments older and younger skin. I won't be changing ever again.
I rarely use makeup, but when I do, it has to be Flawless by Sonya. It is so easy to apply and feels wonderful on the skin. I love the natural flawless look of it and its light application, never feeling too heavy on the skin. The mascara is a must for any discerning individual, whether it be for volume or length. And the lipstick glides on, lasting for hours. My skin is fairly sensitive, so I know that every time I use the makeup range, it will be getting extra nourishment and care from the aloe vera contained within. Absolutely love this range! It's a definite must-try!
18
ActiDerm
I am an ambassador with ActiDerm and joined in October 2015. Within a week of trying the high-quality products and seeing the difference they made to my skin, my confidence grew daily. I am totally addicted. A brilliant company with such high values. It has already helped me pay off debts and all of Christmas. I've lost loads of inches with the incredible lipo sculpt wrap kits and pounds with 2 of the 7-Day Shreds! The skincare does exactly what it says it will, and I look and feel years younger and am constantly being complimented! As for the makeup, that's in a world of its own, it's beautiful on your skin, long-lasting, and gives a flawless finish. I love this incredible company and cannot wait to achieve all my goals and dreams. ActiDerm, in my opinion, is No.1.
I've never been a fan of these "sell from home" things. I've tried different products, got info on joining the company, and to be honest, it never appealed to me. However, ActiDerm turned me around. I enjoy being an ambassador, even though I've only been doing it for a week. The support and appreciation are overwhelming. The products are amazing, and they don't just make you look good; they work on a deeper level that makes you feel good too. ActiDerm totally breaks the mold for me, and I would absolutely place it at number one for product, management, staff, and overall enjoyment for all!
I am an Actiderm ambassador and I love what I do. I use the products every day, and one of my favorite products has to be the HD foundation. It hides all my blemishes and it's so smooth on my face that I don't realize I'm wearing anything. I chose to work for Actiderm because I wanted to have an income coming in and make a difference in my life, as I am now unable to go out to work. I am now able to spend more time with my children, plus my two grandchildren. My daughter now buys makeup from me, and she loves the collagen and kelp as it helps with her skin since she suffers real bad with acne. She would not try anything else. Actiderm is, in my opinion, number one. I suffer from eczema, so I also use the collagen and kelp, and it has helped with the dryness and itchiness of my skin, making it feel softer.

I thank Actiderm for changing my life for the better and giving me more confidence in myself.
I adore the products. My skin is glowing for the first time in years, and fine lines are reduced. I love the fact that my skin feels so clean with the deep down cleansing of the micellar lotion and the weekly New Skin Masks! Their makeup is just sublime. It's hard to pick a favorite, but the 3D corrector is a godsend for myself. I have a chronic illness and get little sleep, but a little 3D in the morning brightens my skin while protecting it with SPF 20 and moisturizing at the same time!

I cannot recommend the weekly shred enough, as it saves my sanity. I tried a lot of other products to help me shift the extra weight I gained from steroids for my illness. A combination of the 7-day shred and inch loss wraps had me looking fantastic within a few months! I could go on and on about the products, but believe me, if they say what it can do, then it always delivers!
19 The Balm
20
Yves Saint Laurent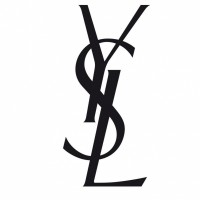 Yves Saint Laurent YSL is a French luxury fashion house founded by Yves Saint Laurent and his partner, Pierre Bergé.
Have we forgotten about it?
21
Sephora
At Sephora, the employees at Step Hire treat you like you're their own. They love you at Sephora, and they're always giving out gifts and points to those who are members there. I just love the products there. The eyeshadows are so pigmented. Like, one day, I want to work at Sephora.
I love Sephora. It's my number one spot. I love the Kat Von D Tattoo Foundation and liquid eyeliner, as well as the Becca Matte Primer. Their brushes are the best. There's a lot that I love about Sephora.
Brilliant, lasting colors, lots of choices, amazing mascaras. They have the best nail polish, and their brush kits are fantastic!
Sephora is a really great company. It has lovely, soft, and bright colors. One of the best cosmetic companies!
22
Too Faced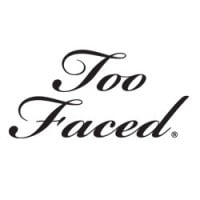 Too Faced is by far my favorite makeup brand. To start with, it has the cutest packaging ever, no one can disagree with that. Their eyeshadows are so pigmented, blendable, and creamy. I love that they come up with themes, and they smell amazing. They come up with color combinations I could never imagine would have worked great together. The lip products are also amazing. If I could only use one brand for the rest of my life, it would be Too Faced, as none of their products have ever disappointed.
I love this brand mainly because their products smell amazing! That's what I want! All their lip products are bomb! My favorite is Melted. 10/10.
Deep pigment, so it stays put, doesn't absorb into your skin, and it's not tested on animals. How can you beat that?
I love many of the products from this company. They have a moisturizer/under eye cover-up that is genius.
23
The Body Shop
The body shop has always been value for money in my opinion I have very dry skin and have eczema so I have to be careful what I use. I love the bathroom products and the makeup is just out of this world! Gift wise they cater for all possibly could do more for men but sure they will in time...
I am a body shop junkie, I have been since the 90's when I loves the dewberry range. I have used their make-up for over 15 years, my first item being a lip and cheek stain.. Love it, love the products for my super sensitive skin, and the ethics, quality and value for money is second to non!
The foundation is a must! I've tried so many foundations and a lot leave my face dry, patchy and a horrible colour! This foundation is amazing, it sits lightly on my face and covers any spots blemishes whilst still giving the illusion of not wearing makeup at all!
The body shop products are just amazing. They are easy to use, long lasting and so gentle on very sensitive skin like mine. Always look forward to their new products which seems like every week! Would always recommend the body shop!
24
Maybelline
This brand is associated with Lancome and L'Oreal, so you're getting the same research and development and quality at a budget price. Great foundations, especially the BB cream. It gives a nice healthy glow to the skin, and people stop and ask me what I'm doing for my skin, and I'm 53! Also, around the world - found it in Mongolia, and it was a lifesaver there.
Bounce blushes, lip glosses on the shape of lipstick, lots of makeup in stick form, baby lips, amazing mascaras, and great prices! Same quality as more expensive ones and sometimes better quality! This should definitely be in the top 25 or 20, not 60!
Maybelline foundation, mascara, blushes, eyeliner, and eyebrow pencil are the greatest for the price. People always ask what kind of makeup I use, and I tell them Maybelline is the best. I've been using it for 35 years.
They literally are the only company I have tried that has a foundation that is so perfect for my skin color and type! I can use it in the summer and winter, and it makes me feel so happy and confident!
25
Arbonne
I love the skincare and nutrition products! I am a teacher and always got sick several times a year until I started using the immunity booster drink every day. I am so much healthier and look better with Arbonne products. Prices are comparable, especially with the discounts and hostess benefits! Hosting a party allows you to get up to 80% off and a free $50 product! I love the green commitment Arbonne has, and that all products are pure, safe, and beneficial. I lost my mom to cancer, and I am so glad that Arbonne offers products that are free of many harmful ingredients. Arbonne has given me a healthier option with personal hygiene products and nutrition for myself and my family. Thank you, Arbonne!
Since changing my skincare and cosmetics to Arbonne, my skin has improved massively! I have gone from having problem skin to near-perfect skin, thanks to Arbonne's products, which are botanically based, vegan certified, and free from all the nasties found in most beauty products. I won't talk about each individual product because it would take too long! But the It's A Long Story mascara not only makes your lashes look super long and beautiful, it actually helps eyelash growth too! And the foundation has breathability, so even on those rare occasions when you end up sleeping in your makeup, your skin is still perfect the next day! And it is really long-lasting. I ran a marathon last year, and when my mum met me at the finish line, she couldn't believe how good my makeup looked after 4 hours of running 26 miles! A fantastic range of products that are pure, safe, and beneficial.
Quite frankly, the best products on the market at the moment. I have over 25 years of experience in the beauty industry and have recently been introduced to the Arbonne product range. I can categorically say, without any shadow of a doubt, that in my professional opinion, no company can match Arbonne when it comes to their products, their ingredients policy, and their commitment to being a green company.

They tick all the boxes. The products are all botanically based, but with the best of safe science. The company has been around for 35 years and has always stood by their founding principle of being Pure, Safe, and Beneficial.

The products have transformed my skin and my income!
A company that has been producing pure, safe, and beneficial products for 35 years! Arbonne has no "nasties," is Vegan Certified, and gluten-free! The products are used from cradle to grave for men and women. The skincare line is pH balanced, and the anti-aging RE9 range has 21 essential oils in the cleanser. All products are botanically based. Why would you not use Arbonne, knowing that whatever you put on your skin is in your bloodstream within 26 seconds?

I cannot say enough about the skincare, cosmetic, and nutrition products that Arbonne has to offer. After years of using Clinique, I thought I was using an ethical and pure product. So glad I found Arbonne!
PSearch List