Top Ten Cruelty Free Cosmetic Brands
Being against animal cruelty and working on becoming a vegetarian or vegan in the near future I decided to do some research on some cosmetic brands and was surprised to see most of my favourites are not cruelty free. Luckily I found some brands that are very well cruelty free and I decided to make a list of them for anyone else looking for cruelty free cosmetics. All of these are confirmed through peeta and crueltyfreekitty. If you add something please make sure it is cruelty free to keep the list accurate. The whole point is to help others find some cruelty free brands!!

The Top Ten

1 NYX Cosmetics

NYX is a brand that consistently performs at a great price.

A note about cruelty-free, whether or not a brand tests its products is one question, but all of the ingredients that are in cosmetics were approved through animal testing-so every company's products are still the result of testing, otherwise we wouldn't have known if that ingredient was safe. I dunno, it's just where the lines kind of blur-y'kno?

They have some lovely lipsticks and some nice quality makeup if you ask me.

Visit Website

2 LUSH Cosmetics

Lush is popular, but their products have far too much fragrance to possibly be good for skin. There's also plenty of scientifically proven irritants like lavender, tea tree oil, and eucalyptus. All of which break down skin cells and will cause permanent damage over time.

I had a dermatology phase. I'm sure hey have some good products, but just shy away from fragrance in general-it's really bad for skin.

Wow am I obsessed with LUSH. Their bath bombs and facials and soaps smell lovely and are very good on the skin. This company is also completely vegan and you guessed 100% cruelty free

Visit Website

3 Younique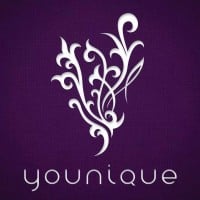 Younique is a multi-level marketing company based in Lehi, Utah. ...read more.
I'm disgusted but not surprised by the fake Younique reviews, the other top ten list shows that just a handful of presenters can post hundreds of fake reviews using identical wording yet it's allowed?
To have them listed as cruelty free is vile, they are NOT CRUELTY FREE and are classed in every country they scam people in as being TESTED ON ANIMALS. They have suppliers that test on animals, it also takes just two seconds to look at their chemically laden ingredients to see there are animal products in there.

The morally bankrupt founders have been caught lying on social media via screenshots and videos, that includes them stating they had applied for cruelty free status when they have never done so and have even been instructed to remove such claims. They now claim they never said that yet screenshots show both Mealnie Huscroft and Derek Maxfield telling presenters to tell potential victims that they are getting certification and to "play it up".
Every ex-presenter that ...more
Absolutely the right Type of makeup, not just for HIGH CLASS, or those that want to Be like the makeup artist.
YOUNIQUE is for SO MUCH MORE THAN JUST MAKE-UP, Domestic violence and sexual abuse are the #1 cause for "ugly" emotions, I am apart of a bigger plan than just makeup. I HAVE BEEN A REPRESENATIVE FOR 2 YEARS. Beauty is only as deep as ones scars. And when there is a product on the market that Just enhances NATURAL BEAUTY, AND Nourishes The skin, Why would you put something on your face no one can pronounce..
YOUNIQUE helps women and girls of all ages, who have been victims of Above said abuse, And Make up that makes your skin Porcelan smooth, and rendering aid During "A not so pretty"spot in one's life ;Makes Do r a Smooth Look!
Best makeup hands down!
Visit Website
4 Urban Decay
5 Milani Cosmetics
6
Wet' N' Wild
Definitely a go to for one I'm giving gifts because they're afforable, cute and most importantly don't test!
7
Motives Cosmetics
It's not only cruelty free. It uses ingredients of finest quality and it's full mineral based.
Personally love it. It feels light and natural.
I love motives. The best I have tried so far.
9 Too Faced
10 Tarte
The Contenders
11 Physicians Formula
12
Elf
I have seen this as cruelty free, but I did see on crueltyfreekitty that some of their brushes do indeed use animals which is a reason it's low on the list. I have heard that their makeup doesn't test though. Just make sure to always do your research!
ELF's brushes have never exceeded $1, and I know the more expensive studio line has all synthetic bristles (greath brushes by the way). Just seems slim that ELF would sell real animal hairs-so I wouldn't worry.
13 Hard Candy
14 Jeffree Star Cosmetics
BAdd New Item