Top Ten Best Chevrolet Models
Pick which car is the best one ever created by Chevy.
The Top Ten
1
Camaro
The Camaro is he best car ever! Good looks, leather seats, and it is fast and a very awesome sports car!
I think the Camaro is not over. Otherwise, I would not own a YouTube channel with his name.
I love the 69 and can't wait till the 09 comes out. - metallicaholic95
Awesome though quiet expensive.
2
Chevelle SS
The best model yet better than a corvette
BEST CAR I SEEN EVER IN THIS PRIES
Iconic great looks, well made especially 1968, 1969 models. best selling chevys ever.
3
Corvette
This is honestly better than the Camaro and Chevelle by many reasons.
It's been around longer non-stop for way over 50 years and has never went on hiatus or was stopped being made. Plus it's faster than many exotic cars. No other car brand ever had a car to be the corvette! - XEROEARTH
really cool looking inside and outside and very unique chassie. My aunt has one and I've ridden in it a couple of times.

the 73 sting ray corvette is the classic way to go.
6 really this car made chevy
4
Silverado
Biggest, best, and most powerful truck out there for the gas mileage that big boy gets! This truck is AWESOME!
The silverado is a tough and dependable truck.
5
Impala
Cruzin down the street in my 64
I have appropriately dubbed the Impala: Chevrolet's Cadillac. Nearly as iconic as the Corvette, the Impala went from luxury car to muscle car and back to luxury car again in 2000. All models were beautifully designed both inside and out with plenty of raw power for those tricky traffic situations.
A 67' impala is the best of them all
6
Malibu
2004 Mali out is my favourite car
Great car
7
Bel Air
Classic, Stylish with Muscle to match -- Simply Stunning.
Best classic car ever!
8
Caprice
The best car
Sedan luxurious large fast comfy - shatti
Classic large seedan. Powerful, always v8, roomy, rear-wheel drive (rwd).

Used as civilian car, taxi car, police car, lemo car and movie car.

This car is legendary
9
Tahoe
Yo tengo una es lo maximo
10
Suburban
I love some suburban that is my future car if not tahoe
The Rig is better than all the others
The Contenders
11 El Camino
12
Cruze
Low fuel ⛽ consumption
LOVE MY LITTLE CAR
My 2015 and 2017 Cruze vehicle are TOTALLY AWESOME! Keep the Cruze in your model production! 😀🎶🌼
13
Cobalt
I'm a 16 year old and the cobalt is a great car because its cheap, safe and 30 miles per a gallon!
14 Traverse
15
Aveo
I have new Aveo sedan 2013, 1.2 petrol. This car is quiet, easy to drive, very comfortable, small consumer, extra large trunk, low price, beautiful car!. The instrument panel is ugly, like a motorcycle.
Mobil terbagus yang pernah saya miliki
16
Stingray Corvette
The best of the rest
17 Sonic
18
Venture
I have a 2002 Venture when I was born in 2005. Gonna miss my van...
19 Nova
20
Colorado
I ride in my grand father 2005 chevy Colorado and it is AWESOME!
21
Bolt
Probably the only one I would buy from Chevy.
This EV is ahead of its time and about time consumers will be able to by s zero emissions road vehicle that can go 238 miles fully charged...thank you Chevy engineers
22
Chevelle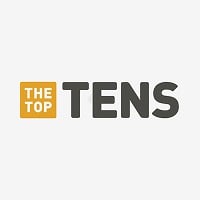 Chevelle is an American rock band that formed in 1995 in the Chicago suburb of Grayslake, Illinois. The band was originally composed of brothers: Pete Loeffler, Sam Loeffler and Joe Loeffler.
23 Equinox
24 Deluxe
25 Volt
26 Avalanche
27 Blazer
28
HHR
Very retro of the 1948-49 Chevy Suburban. Stylish, roomy, comfortable seating, dependable and a peppy 2.2 liter engine almost feels like it has a turbo when you accelerate for that extra speed or in passing. Chevrolet should have never stopped making these because the demand is still high for these vehicles.
29
Spark
This car is the cheapest 1 out there! They have nice design on the seats, I like to say that its totally worth it!
30 TrailBlazer SS
31 Monte Carlo
32 S-10
BAdd New Item