Best Credit Repair Affiliate Programs
This list is for the best credit repair referral program for those in affiliate marketing or for loan originators who require commissions and tracking capabilities. Who pays commissions on time? Who has online tracking for clients, leads, commissions, etc.? Who provides the largest commission? Who provides marketing materials and training?

The Top Ten

1 Credit Rx America Affiliate Program

This credit repair firm is so sure about their abilities they charge Nothing upfront, Nothing monthly and Nothing until the item is removed! Clients only pay for Results not promises. And they treat the affiliates to 20% of the fees collected from your referred client. If a client has $1,500 worth of credit repair done that's $300 paid to the affiliate! I haven't heard of anyone that pays that much to treat your referrals so well.

These guys know their stuff and they make it easy to get started. Commissions are great and my clients have all been really happy with the results.

I would like to be affiliated with this firm

Checked their website... commission is 15% not 20%

2 The Credit Repair Office

They have the best affiliate program and have been around longer than the others. My clients get great service and results, plus I can check on them anytime I want. No more wondering, just results!

It's free to enroll, triple tiered commission's, prospect and client tracking, detailed deletion information, and automatic email notification. They pay their commission on the 15th of the month after the clients enrollment. For every client you send to HTDI Financial you recieve $30, comeplete tracking capabilities, and they do have one of the highest fix/deletion ratios in the industry. They are the only credit repair company I've ever seen that posts their real time fix/deletion ratio as well as tons of results from every month going back for years. Also, they have been in business in 2004 so the are the innovators of the credit repair software and outsourcing industry and have unmatched experience.

If I ever have any questions I just login into my account or call my designated Account Executive.

Commissions are paid on time. Client results are easy to track. No complaints at all. HTDI and Brian are the best!

Smart staff. User friendly system for myself and my clients. I can track results and commish and they send auto email updates. Another great factor about HTDI is that they answer the phone 99.9999% of the time during working hours.

Visit Website

3 NFA Affiliate Program

Nationwide Financial Advocates, or NFA provides the most hands on and lucrative affiliate program available to loan originators (aside from starting their own credit repair company).

NFA's referral fees start at $75 with the ability to earn monthly residuals and performance bonuses.

They have one of the highest fix delete ratios in the credit repair industry and work on all negative items, all three bureaus, every round.

For more information please contact Bill Gluck at bill@nationwidefinancialadvocates.com

Great service! Commission Paid on time and I have tracking of all clients and leads. Honorable and professional... NFA is my choice.

I want to be an affiliate with your company send me more details my email jeandel1231@netzero.com

4 Lexington Law Affiliate Program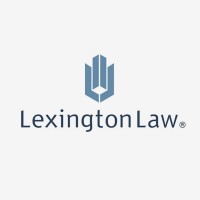 Lexington Law is a general service consumer advocacy law firm that provides credit repair services along with a full range of additional legal services. The firm is headquartered in North Salt Lake, Utah and has 25 attorneys practicing in states across the country. ...read more.
Partner with the biggest name in credit repair and earn $45 to a documented $75 (may go much higher based on volume) per sale. If you are a mortgage broker or loan officer, you also have the option to track the success of your referrals so you can contact them again once the credit repair process is complete and they are in good shape for a loan.

Also have CPL and hot transfer options so just about anyone who comes in contact with consumers in need of credit repair will be able to make some money by sending them to Lexington Law.
5
Rising Point Solutions LLC Affiliate Program
Transparent affiliate portal allows me to track my clients progress thus increasing my loan approval.
Award Winning Affiliate Program that caters to loan originators.

Veteran owned and operated.
The Rising Point Advantage!

Second to none in the credit repair industry!
The best credit repair company in the USA hands down!
6
Pyramid Credit Repair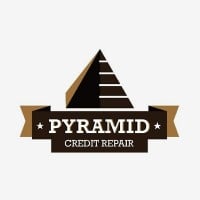 A unique aspect of Pyramid's business model is that the billing is month-to-month, so you're never locked into a contract. Plus, the company promises your satisfaction, or your money back.

While its Credit Experts work directly with creditors and the bureaus to dispute items and help repair your credit, the Pyramid Account Managers act as mediators between the experts and you, the client. A dedicated account manager means you'll receive direct responses and explanations for any part of the process (the software has chat functionality), and you're able to see everything happening within your account in real time through the dashboard. ...read more.
Been with them for about 3 months and already seeing 300% returns on all my marketing efforts. Their support is great and their great reputation online really helps convert prospects/leads.
Great pay out, wonderful team, love that they're actually legit and pay you on the converted leads.
8
Pyramid Credit Repair Affiliate Program
They've got top of the line pixel tracking and conversion tracking, and also pay from $50 - $150 CPA.
9
Credit Repair Cash
Run by Jason M. Kaplan, Esq.
10
Sky Blue Affiliate Program
They do a great job.
The Contenders
11
CreditFirm.net Affiliate Program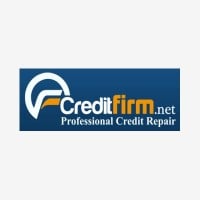 CreditFirm.net is a Deerfield, Illinois based credit services organization providing credit report repair services since 1997. The company claims to have assisted over 80,000 customers in improving their credit reports and increasing their credit scores. ...read more.
Hosted on ShareASale with a dedicated affiliate management staff. 180 day cookie and payment is always on time.
12 Dispute Delegation LLC
13
Credit Assistance Network Affiliate Program
Earn per lead and per sale. Mortgage brokers can track progress!
14 CreditRepairCash.com
15
CreditNerds.com
Great company and great people.
16
Credit Scholars
Excellent customer service, they always make me feel important and valued.
Credit Scholars is AMAZING the way they helped me achieve my goals, highly recommend! You will not be disappointed.
Great energy and amazing customer service! love it!
It's certainly frustrating when customers are turned down for a purchase or walk away because the interest rate they qualified for is simply too high. Our Scholar Partner Program, made up of referrals and affiliates, provides solutions to this, allowing both the opportunity to establish long-lasting valuable relationships with customers and receive compensation.

An exciting feature that we offer to our Scholar Partners is the Scholar Partner Portal. It provides our Scholar Partners with the ability to keep track of their clients' credit repair status, progress, and more. You can also now easily send clients through the Send Us A Customer webform. Once you sign up, you will receive an email with your Scholar Partner Portal login credentials.

We make it easy for our Scholar Partners to track leads and referrals that are sent our way. Each
Scholar Partner will receive a customized Scholar Partner ID # number that can be provided to
each referred client.
17
Best Texas Credit Pros, LLC
We provide award winning customer services and we have a powerful affiliate program. Is your credit repair company sending you the clients back to you after they restore their credit? Best Texas Credit Pros, is always in touch with our clients from start to finish and we ensure each and every client has build their credit to a point where they are a great candidate to reapply for a mortgage or a home. We will provide an up to date status report of each client you submit every month as they get closer to the Fico score they need to get approved. Choose Best Texas Credit Pros for your affiliate partner.
18 The Credit Marketplace
19
Creditmergency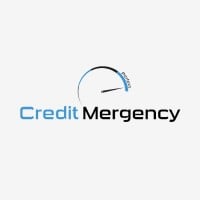 We guarantee our clients that we can help and assist them in fixing their bad credit rating and history. Majority of our clients are all happy, amazed and satisfied with the quality of our credit repair services. We strive hard and work together to assure our clients that we can meet and go beyond their expectations, demands and needs. With almost 25 years of combined experience, we helped our clients to manage-ably repair your bad credit scores. We have the tools and knowledge to help you obtain your financial health. In addition to this, we know the road blocks, the laws and of course the process.
Track progress with the innovative affiliate program.
20 National Credit Alliance Corporation
BAdd New Item