Top 10 Sexiest Men in Bollywood
The Top Ten
1
Barun Sobti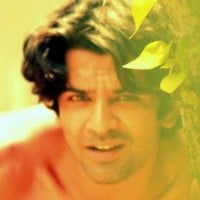 Barun Sobti is an Indian actor. He is most famous for his role "Arnav Singh Raizada" for the show "Iss pyaar ko kya naam doon". This character won millions of hearts.
Everything is this man is sexy voice hair tall body smile even his nose
Barun Sobti - great, he captured the hearts. Also I believe it is not only the most beautiful at the moment, but also a talented actor. His energy and "Chemistry" (about which so much talk) really stunning. Such an actor needs a cool story and a talented "strong" directors like Karan Johar..FOR him should be a straight road to a great movie... So to play, the whole whirlwind of feelings with eyes can only Barun.. any Indian actor can not be compared with him.. is different..He just magically beautiful. Sight can not be torn away from his face, from the emotions that it expresses the you watching on him with bated breath. Built like Apollo.
Not every handsome guy is attractive, but Barun has surly owns both will vote for him
Barun is the most talented actor I have ever seen in the whole world, not just in India.. He has the most expressive eyes ever.. His talent, charm and charisma are unbelievably awesome.. But Bollywood is not fair, it gives the big offers and films for just a certain actors, and specially celebrities' sons and relatives.. In India there are over milliard but surprisingly just 10 famous Bollywood actors! They never give the right offers to the right persons.. If just they give a real chance to the great Barun sobti, surely he will rock..

And by the way in ipkknd I just remember Barun's dialogues, his voice and acting are like a magic.. There is no ipkknd and no success without Barun's talent and charm, and to be honest sanaya role is ordinary and there is nothing special but ASR is a very hard and complicated character and difficult to do in that great way like Barun did..and Barun not just a good looking and beautiful man, although he is the sexiest but has all the skills to be ...more
2
Shahrukh Khan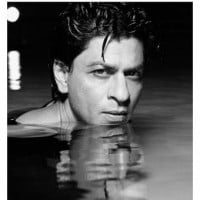 Shah Rukh Khan, also known as SRK, is an Indian film actor, producer, and television personality. Referred to in the media as the "Badshah of Bollywood", "King of Bollywood", "King Khan", he has appeared in more than 80 Bollywood films, and earned numerous accolades, including 14 Filmfare Awards.
Shahrukh Khan... The name is enough! He is one of the greatest and most beautiful creatures by God. The most gorgeous, handsome, dashing, coolest and sexiest man on earth!
No one can compare to him. Everything about him oozes sex appeal. He is charming, very handsome, wicked sense of humour and very humble. He does charitable things but does not make them public. He is an exceptional all round entertainer - I for one could watch and listen to him 24/7.
One man army! Movie simply go blockbuster just by shahrukh's presence. Most beautiful smile in the world he has, the most beautiful and sexiest eyes in the world he has.
Shahrukh khan he is one of the most beautiful man in Bollywood and in the world he is my only love seeing the world is every body is dream but seeing him is my only dream.people live people die people laugh people cry some give up some still try some say Hi some say bye others may forget him but never I.I LOVE HIM FOR ever.I may not be a clock that may SMS him 24 hours a day but my heart will not stop caring and loving some one special as him.that is me.I LOVE India because I love Shah Rukh Khan I never ever forget him
3
Hrithik Roshan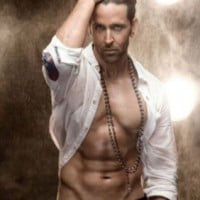 Hrithik that word is enough to say everything. in my whole life I have never seen a guy like hrithik he is like a bumper offer when you buy this you will get free this. but hrithik is only one person in Bollywood who has everything like dance, personality, look, eyes, voice, acting everything he has for me hrithik is a no1 actor also no1 sexiest actor... I love hrithik
I think hrithik is the number 1 sexiest man in the world. Because his blue eyes, his eight pack body, his hair style, his attractive personality, his height everything is perfect to be the sexiest man in the world. So vote for him more than others.
Thank u
Hrithik is more than sexy, handsome, beautiful, gorgeous, cute etc. just staring at him makes your heart beat... with those beautiful eyes and lovely smile. He is one endowed man blessed with different ability and a fighting spirit. love you HRITHIK.
He is a unique mixture of softness and masculinity - and if he dares to he can easily play the whole range of characters from the hero to the villain...me personally would love to see him as 007!
4
Shahid Kapoor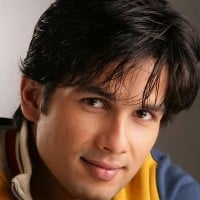 He is amazing hardworking. SELF MADE man. Loves his family, profession and nature. Is responsible and wise at the same time so boyish and childish. Best combination of man and boy. So sweet, kind and generous to his people and everyone around him. His words are as encouraging as his warm smile is...Always greatful and kind to his fans and admirers...Welcomes the love and appreciation as well as critics, with the promise to work on himself. Is truly admirable...
The best looking actor by far has the cute innocent look and also the hot and handsome look no one comes close to him when it comes to looks!
He is a very rare guy to find!
The most amazing smile that makes me weak at the knees! I love that he is very modest and a kind hearted guy.
Sexiness Overloaded! Everything is so cool abt him - the way he speaks, the way he laughs, the way he dance, the way he smiles, the way he express, the way he acts, the way he walks, the way he sits, the way he winks... I simple Love each and everything abt him..
5
Salman Khan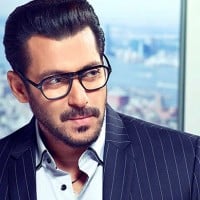 Abdul Rashid Salim Salman Khan, credited as Salman Khan, is an Indian film actor, producer, singer and television personality.
Salman is one of a kind! Truly handsome and built like Adonis.
He has been in the industry for such a long time and maintained his looks and acting abilities, absolutely entertaining to see him interact with his co-stars and the respect he has with regards to the romantic scenes, he never oversteps his boundaries, a COOL CAT!
The sexiest man alive since 1989 we was start watching him till today but change we seen growing as an, looking better and hot. The man who himself a gift from God. Everybody loves him as a bhai as a son or as a boyfriend. The man with golden a heart look like a Pharista. People love him hate him but can not ignore that's the stardum he enjou love you sir till the end.
When god made Salman khan he said to himself, " wow... I think that was my only masterpiece! Laugh out loud!.. Proud of myself man... Awesome... The greatest thing I have ever done!... Hey ma!... Hey pops!... "
Do you accept to marry me? Do you accept to marry me? Do you accept to marry me? Do you accept to marry me? Do you accept to marry me? Do you accept to marry me? Do you accept to marry me? Do you accept to marry me? Do you accept to marry me? Do you accept to marry me? SALMAN KHAN
6
Ranbir Kapoor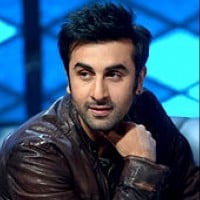 I could go on about him for hours. Brilliant actor, best looking and definitely HOT. Truly a rare combination with a fine intellect and down-to-earth personality.. Deserves to be in the top. Vote him up pleazz
He is the most popular new actor in industry and girl likes him so much he have a very good fan following in very short time of his career.
Well. I have watched his movie, yeh jawaani hai deewani, I think that's how we spell it.. Hmm, before this I'm not into the Bollywood stuff... But after I watched this... Superb
Its never enough for me no matter how much I go through his pics. The Most handsome stylish actor I;v ever seen.
7
Akshay Kumar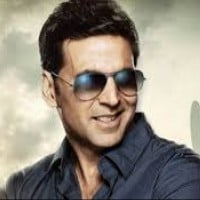 Rajiv Hari Om Bhatia, better known by his stage name 'Akshay Kumar', is a Canadian actor, producer and martial artist who has appeared in over a hundred Hindi films.
Akshay kumar best actor of world.
Akshay kumar all types of textile look good.
The height and texture of the body is superb.
The sexiest man of Bollywood.
Best comedian and action man of Indian cinema.
The only perfect man of Bollywood in all types roll.
Khiladi of Bollywood.
I am a big fan of akshay kumar.
Akshay kumar is one of them in the bollywood akshay kumar's personality very very hot & attractive that's my superhero and my idel
I love akki...
Infect sometime I am also react as my hero
Akshay is one of the most handsome in the earth, he is best in Bollywood.
The best actor in bollywood. He look so handsome and he is a versatile actress. No one is there like him.
8
John Abraham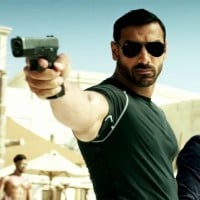 He looks like a gay to me because he has six pack abs and a damsel in distress voice and in every movie of his he has to show his so called sexy abs. And guys did you know Salman Khan has drive over six poor men sleeping in the foot path when he was drunk. So now he is in jail for seven years. Salman sucks
John is the hottest guy ALIVE! His body is like art, it's that perfect. And his handsome face is just the cherry on top, coupled with his irresistible dimples, how can we not droll!
He's the only actor in Bollywood who can be compared with other Hollywood actors...
Down to earth guy with a baby smile.
Why the hell he's in 8th spot...
Vote him up...
I don't know why, he should at 1st position, he have a sexy body as well as good face. He should be there at no1
9
Aamir Khan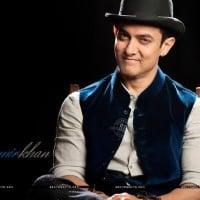 Aamir Khan is an Indian film actor, filmmaker and television talk-show host. Through his thirty-year career in Hindi films, Khan has established himself as one of the most popular and influential actors of Indian cinema.
Amir Khan is the most good looking actor and most good looking Khan in akl time

You will fall in love with Amir Khan when you watch his film such as Baazi, Mann, Ishq...etc your heart will increase its beating

He is the only actor in bollywood who has the great multi national look plus his grest talent in acting and his great attitude and personality who really care about solving the society problems
..

Amir is the best of the best
As an non-Indian fan he is the most good looking guy that I had ever seen in Indian movies. Specially when it seems that aging nothing can do with his face and charm.
Amir Khan has the best face features and the best eyes ever in bollywood.. And now with 6packs he has the best body ever. no one can beat the charming of the sexy hot Amir Khan
Aamir Khan is the most handsome actor in the world! I adore his great personality, talent! The best of the best!
10
Emraan Hashmi
#1 Hit machine ever seen in bollywood... His aura is something different than other bollywood actors.. His look is killing at sight and his eyes are filled with graceful atmosphere
His sex scenes and way of kissing hard,doing hard romance with all heroines is sexy hot and his looks were damn sexy.
The. Look of emraan is very tough when it comes to looks.. That's his handsomeness like a man
He is the most hottest actor in Bollywood.
The Contenders
11
Arjun Rampal
Arjun rampal is the most handsome, the most sexy and the most attractive actor in the whole world. None can take his place. Even salman, hrithik, john and shahrukh are nothing infront of him. He has perfect body, height, good looks, styles and smile. He has a charming personality. He looks so cute and dashing. I love you...you are my only hero. All the other heroes seem like a pig to me!
Arjun Rampal is an Actor who have perfect indian look and good looking as well! Sincerely, from all the faces of the actors of Bollywood, Arjun is the most good looking and handsome man of Bollywood! From Head to Toe!
Arjun has most definitely been gifted with sex apppeal good looks and a great physic, in this category so had Aditya Roy Kapur and Shahid Kapoor. While Arjun and Aditya are the proverbial tall dark and hadsome, Shahid who appears to be on the shorter side makes up for it in personality.
By far the best looking bollywood actor with no flaws both in his looks, style and the way he presents himself. Just like someone said no alpha male is gonna be the same after they meet him.
12
Sidharth Malhotra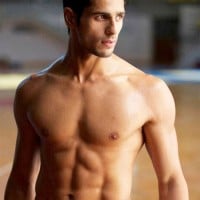 He's the one and only actor in Bollywod in his young brigade that has a beauty, sexy and romantic face ever! Whe you look at his smile then his eye, you'll see the beauty of the world, then he's absolutely impressed his fans by his unexpected acting in everfy film he has! I love him very muuucch!
His eyes are magnetic that are able to pull people's eyes towards him. Siddharth eyes express his passion and thatswhy he is the best. His expressions are magical. I love your vibrant attitude
He looks very serious and intense which makes him sexy. He has a very lovely smile. He has a better future in Bollywood
This is called gentleman style. Amazing personality good looks, style, body language, dance etc Deserve to be in list of 5
13
Imran Khan
Fan of his dressing style.
Love the way he dresses!
Most Ugly man in earth
Such a ugly man
14
Abhishek Bachchan
Very hot and sexy
Wish he had more films like Guru, Dostana, Bluffmaster, B&B, to showcast his talent! Love him! He is Fabulous with the rugged looks and he is so fun!
15
Aditya Roy Kapoor
This dude has been gifted with a face to grace the silver screen. Tall dark and handsome, he is also very talented, more so then any of the newer range of actors, who either have their respective daddies or uncles backing. Aditya is a man's, man, and it comes through in all the movies he has starred in todate. As far as sex appeal is concerned, if he came near my women, I would feel really threatened, as he definitely as that same magic that the older guys Like Salman Sharuk and Hrithik had, years ago. This dude is going places and I equate him with the likes of Akshay Kumar and the tough dude that played Al Pacino and the God Father. All the very best to you Aditya and hoping to see many more movies with you starring therein.
My vote definitely goes to Aditya Roy Kapoor. This guys amazing, in looks and loaded in talent.
He is a very handsome actor who has a great future.
He is very good looking and I love adi... so much
16
Karan Tacker
He looks cute, handsome, naughty as well as innocent.
So hot can kill anyone
Most sexiest man in the world and he deserve most top in the list
17 Zayed Khan
18
Varun Dhawan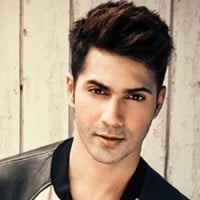 The most handsome boy. The best actor in bollywood. Varun it's so cute. Have so muscles. It's so beautiful boy and so smart.
He is very cute,talented and...
What else do I need to say! He is perfect for being the man of any girl's dreams and I am just speeches when he comes back into action!
He is superb in dance and in comic role compared to his rival sid...siddharth got just got slightly better look and height
Very cute, smart and handsome man. I liked his tole in main tera hero.
19
Vivian Dsena
Handsome and talented. Definitely my favourite.
He is one of the best actors we love him.
The best I love.
20
Farhan Akhtar
Adorable in every way! Super charming, athletic, intelligent, funny, sensitive, and very masculine. And he's a terrific actor!
Even playing bad character I can't stop thinking how HOT he is.
So ugly like a dustbin
21
Sushant Singh Rajput
He is very cute
22
Ashish Sharma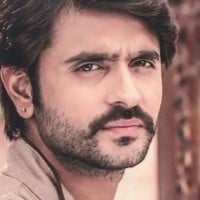 Ashish Sharma is a popular Indian film and television actor. He is well recognized for his roles as Major Rudra Pratap Ranawat in the TV show Rangrasiya and as Lord Ram in the TV show Siya Ke Ram.
I always voting my love
23
Tiger Shroff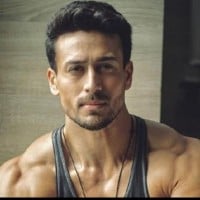 What a dance. And what a body. Deserves to have a great future in Bollywood.
Tiger shroff is best in the world. I love you
Tiger is the sexiest man in the world!
Tiger is a good dancer as well as sexy!
24
Sunny Deol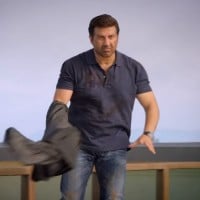 He is action king of Bollywood and most handsome singh of Bollywood. He is also the best actor of action of all time. He delivered many of hit and blockbuster movies in his career...
The he man of Bollywood
The real strong hero
Former sexy hero
25
Ranveer Singh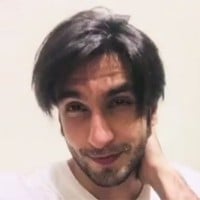 Cool and Energetic hunk of bollywood.
He is a best and energetic actor and also good looking man in the world
I love you ranveer
PSearch List