Top 10 Furniture Websites In India
Indian furniture is recognized and praised all over the world due to its rich appearance and traditionally handcrafted designs. Indian furniture industry is valued around INR 887.50 million in 2014 and is largely driven by the middle-class population all over the world. There are over thousands of online furniture stores that provide one-stop platform for end users. We are listing the top 10 online furniture websites in India according to their reputation in India furniture market.

The Top Ten

1 Pepperfry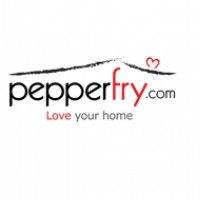 Pepperfry is India's largest online furniture and home decor store headquartered in Mumbai. The store is known for differentiated product range and offers 6,50,000+ products across categories furniture, home decor, kitchen, dining, and bedroom. The company started operations on January 3, 2012. However, since 2013 the company deals only in furniture and home decor units sourced from large brands in multiple cities across India. Moreover, in April 2013 the company launched its mobile site that can be surfed on any device and any browser.
Visit Website
2
Wooden Street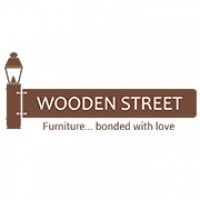 Wooden Street is a one stop shop rendering quality furniture with a dedicated team of furniture experts to mark a memorable furniture shopping experience for customers. The company had multiple offices in Udaipur, Jaipur, and Jodhpur and was launched in May 2015. Besides supplying high-quality wooden furniture units, the company offers an absolute option of furniture customization to Indian customers. They have perfectly made the saying "Furnish your home according to your needs." implemented with custom furniture services.
The furniture is of top quality, and the designs are great. The representative also visited our house to check for exact sizing and customized the bed and bed boxes as per our space requirements. He even gave valid suggestions to help us choose the right stuff. All our furniture including beds, sofa, dining table are from wooden street. It is sturdy and comfortable.
They don't really care once you've given them money. You'll not get a refund. You'll not get your products. And you'll keep calling them endlessly to track your order and they'll keep lying to you! Don't be fooled. They have taken advantage of many customers like this! Just check most of their Google reviews or App Store reviews.
Small startup selling furniture at reasonable price...I was satisfied with the service and product quality. I won't recommend it over other established players who are selling good designer furniture at high price.
Visit Website
3
Urban Ladder
Urban Ladder was started by Ashish Goel and Rajiv Srivatsa in 2012 and is headquartered in Bangalore, India. The company offers a wide range of home furniture and mainly deals in sofas, wardrobe, beds, dining and other categories and is present in 12 cities across India. Urban Ladder received a personal investment from Ratan Tata and then the company went to raise millions of funds for various firms. The company effortlessly delivers and install every product they offer. They have also started new practices in the Indian e-commerce market by initiating trials of sofas in customers' homes.
I love urban ladder. All the furniture at my home are from urban ladder. Their service is the best
Wide range of selections. Good Quality products.
Visit Website
4
InLiving
In Living is a manufacturer and retailer of solid wooden furniture with over two decades of manufacturing experience in the furniture industry. The company is a well-known exporter to major furniture brands in Europe, North America, and Japan. Bank of Tokyo, Monnet Ispat & Energy Limited, Embassy of Brazil, Sahara Group, B G Shirke Construction Technology Pvt Ltd. Are some of their elite customers. In India, they have customers in Delhi (Ishanya Mall), Pune.
5
Dreamzz Furniture
Our confusion was sorted very easily when we visited Dreamzz Furniture factory in Mankhurd, Mumbai. We were welcomed by the Company's CEO and were suggested the right products for our house. Trust me it was a great experience and we never thought that buying and customising designer furnitures would be so easy. Thank you Dreamzz furniture we really appreciate your role in designing a beautiful house for us.
Really loved the way, Dreamzz Furniture helped me setting up my entire house, Great and Professional people doing great business. Would recommend every one, very courteous people with excellent knowledge about furniture.
" Dreamzz Furniture is into manufacturing & selling furniture online.
We can make your dream Furniture as per your requirement. You can simply share us the image of the product which you wish to order and we will custom built the same for you. "
Very nice service by Dreamzz Furniture. Got 3+2+1 sofa customized from Dreamzz Furniture have changed the look of my living room. My family and friends are apprenticing.
6
Rise Only
Rise Only is manufacturer, exporter and supplier of wholesale Indian wooden furniture. The company also deals in painted furniture, hotel furniture, antique reproduction furniture, restaurant furniture, recycled furniture. The organization is headquartered in Jodhpur, Rajasthan and was established in the year 2000. JANGID ART AND CRAFTS are the main parental firm of Rise Only.
7
Flipkart
Flipkart is an Indian e-commerce company headquartered in Bangalore, Karnataka. It was founded by Sachin Bansal and Binny Bansal in 2007. In its initial years, Flipkart focused on online sales of books, but later it expanded to electronic goods and a variety of other products. Flipkart offers multiple payment methods like credit card, debit card, net banking, e-gift voucher, Cash on Delivery and Card Swipe on Delivery.
8
Snapdeal.com
Snapdeal is an online marketplace, New Delhi, India. The company was started by Kunal Bahl, a Wharton graduate as part of the dual degree M&T Engineering and Business program at Penn, and Rohit Bansal, an alumnus of IIT Delhi in February 2010. Furniture market have seen great boom with their market in.
A wide range of furniture are available here with lots of options. Just they provide little late dilvery.
9
Afydecor.com
Afydecor has a wide collection of furniture in comparison to others. So the choices are more. I purchased a pair of velvet wing back chair from them a month ago, and it has completely changed the way my living room looks. And to top it all the prices are budget friendly.
Afydecor is one of the Emerging Online Furniture Shopping Stores in India. They having a wide range of high quality furniture products such as sofas, beds, chairs, tables, storage and other various home decor products. This furniture store started in 2014.
Afydecor is another emerging online furniture store in India. They having wide range of high quality furniture products such as sofas, beds, chairs, tables, storage and other various home decor products.
Afydecor is one of the leading and upcoming online furniture store and along with international designs providing customization make them different from the competition.
10 Evok.in
The Contenders
11 ChennaiChairs.com
12
IndustrialFurniture.in
Wide range of furniture to select from in Vintage, classic, retro, metal mechanism and industrial style.
13
Aarsunwoods.com
AARSUN WOODS is our wooden handicrafts unit to provide our best in class Hand-made wood products manufactured in Saharanpur, India.our vast product portfolio includes Wooden Furniture, Gift Items, Wooden Temples, Partition Screens, Side/ Center Tables, Dining Sets, Large Doors, Statues and other made to order products. The best part is each item is Hand-Made by workers who have years of experience to manufacture these products.
14
Amazon.in
Very much recommended
15 BentChair.com
16
Saraf Furniture
An online marketplace for every kind of sheesham furniture form beds to sofas and coffee tables. It is headquartered in Bangalore and offers free delivery to every place in India.
17 Antiquesindian.com
18
Grooves & Joints
Grooves n Joints is a modular furniture factory based out of Mangalore in India. Most of the furniture is customized for clients as per their requirements for their homes and offices.

Home interiors include:
1. Fully customised kitchens
2. Wardrobes,
3. Bed frames,
4. Bathroom cabinets and cubicles
5. Corean top tables
6. Ceiling decor

Office Interiors include:
1. Office cubicles
2. Storage
3. Tables
4. Partition doors
5. Ceiling

You can reach out to them anytime for updates to your furniture, as needed. Visit their website groovesnjoints.com to learn more.
19
Zufolo
Zufolo is inspired by art and craftsmanship; there is a story behind every product, which can be found woven into very details of our products.
Really good stuff
20 Rightwood
21
HOF India
HOF India is one of the trusted online Furniture stores. HOF Offers you wide range office chairs, study chairs, visitors chairs, designer chairs, executive chairs, professional chairs, leather chairs, computer chairs, sofas, sofa sets, fabric sofas at best market price along with free shipping.

Do visit their website. I am pretty sure you would definitely love their products
22
Decornation.in
DecorNation.in makes my home more elegant and stylish always with Wall Decorative Shelves. Highly recommend to all.
23 Camabeds
24
Vilasa.in
Vilasa is a luxury furniture and interior design studio based in saket (new delhi )
"When a room is designed well, we live in it better. our life becomes more balanced"
Total Interior solutions for kitchen, living room, office space, bedroom, outdoor space.
Strongly recommended...
Visit : www.vilasa.in
25 Tablekursi.com
PSearch List