Best Kpop Girl Bands
The Top Ten
1
Girls' Generation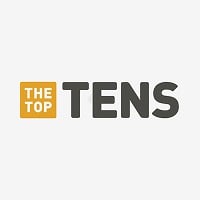 Girls' Generation, also known as SNSD, was formed in South Korea, in 2007. The current members are Taeyeon, Sunny, Tiffany, Hyoyeon, Yuri, Sooyoung, Yoona, and Seohyun. Jessica left in 2014. They are known as the second best selling girl group of all time, Korea's National Girl Group, and one of ...read more.
SNSD is the best! Their personality are so nique! Their song is the biggest hits! They always make people happy! They also appreciate their fans by love! They can sing they can dance they can do unique talents they are the best! SO NYUH SHI DAE JJANG!
SNSD is the best followed by 2NE1. I love this band and adore Tiffany, Taeyeon and Yuri.
Always good with me and sones
No need to explain
V 9 Comments
2
2NE1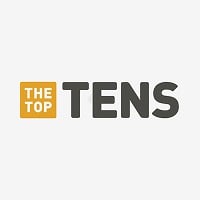 2NE1 was a South Korean girl group consisting of Bom, Dara, CL, and formerly Minzy. The group was formed by YG Entertainment in 2009.
There's never any girl group like 2NE1. Though most KPop girl groups could be the same been-there-done-that, 2NE1 is original, have their own style, and BADASS
2NE1 is futuristic and has really catchy songs
2NE1 is the best! I love Park Bom so much!
They're outstanding
V 2 Comments
3
Girl's Day
I love all their songs - YOUnique253
GIRL'S DAY IS THE BEST♡.
They're amazing.and every time they
Appear in a diffrent way.
All of them are so cute and talented.
Also their songs are amazing...
They are always number 1
No matter where are they standing at.
They are not a typical band
Like girls generation AND april. Cause they just try to be themselve...
4
f(x)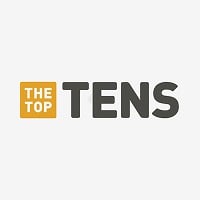 F(x) is really unique with their music and have diverse members. They are not the typical long haired short skirt girl group
I'm not really into math so I do not like their music hail satan my brothers and sisters
Pretty ones
5
BLACKPINK
Whistle is good
In my opinion, I LOVE BP. It's better than 2NE1, also, don't bash me, why isn't this on top 5?! All 4 members are strong, beautiful, and have amazing voices. There songs are SUPER. CATCHY.
There is no other girs group that has inspirational songs than blackpink...
Blackpink is extremely underrated and the music is just? so? good? like
V 2 Comments
6
Exid
My favorites - YOUnique253
Exid FIGHTING
7
Miss A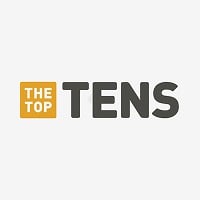 Miss A, stylized as miss A, is a South Korean-Chinese girl group based in South Korea formed by JYP Entertainment in 2010. Their group name stands for Miss Asia and the highest rank, A.The group consists of three members: Fei, Min, and Suzy.
I love suzy so much and wang there so amazing good girl bad girls there best song ever
What! They must be in top10! They are perfect and the best girl group in the world! Miss A fighting!
They should be in the top 5 - YOUnique253
8
Red Velvet
"I loved "Dumb Dumb" and "Happiness"
They're silly, funky, with pop-like and upbeat vibes.
I like them because their hapnses song are the best
They have really catchy songs like "Russian Roulette" and "Power Up". With the sweetest and kindest of girls. Seriously, they smile throughout their music videos.
V 1 Comment
9
Sistar
Sistar is underrated! They should be on top 5! or even higher! great live performance too!
Sister hyolyn I love you
10 Orange Caramel
The Contenders
11
SNSD
Aren't SNSD and girls generation the same damn thing
Girls generation is the best ps ps ==
Snsd shld be number 1 rranking instead of 2nel? Laugh out loud (sorry to blackjacks ) but kinda true Zzzz
12
AOA
i love aoa - YOUnique253
13
Crayon Pop
Crayon Pop is for underrated babies.
Crayon pop are the best especially with their bar bar bar crayon pop are number 1
They will be the opening of Lady Gaga's concert ARTPOP at June and July
14
Twice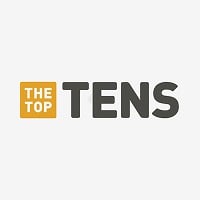 They are most cutest members their beauty is natural they sings really good I love them
Go Sana! Twice should be number 1 Their songs are the sweetest and most innocent. - AmbicaGovind-DjokovicFan
They are super cute and charismatic
Even without knowing k-pop I loved meeting the band, they are catchy and have exciting music that makes you want to always listen again
What is love? I wanna know, know, know, know...
V 2 Comments
15
4Minute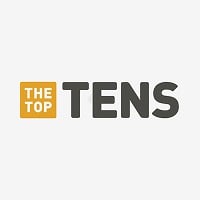 4Minute is a five-member South Korean girl group formed in 2009 by Cube Entertainment with music singles and albums released primarily in South Korea and Japan.
I love hyuna unnie so much she so cute and jiyoons attitude so amazing love her so much and jihyun works hard for her fans and sohyuns the cutest macknae of all time gayoons face is beautiful
Always coming out with new concepts, while staying true to their image. "Crazy", "Hate", "Volume Up"... These girls knew how to do it!
It's "Crazy", and I "Hate" that they kicked Hyuna out. It was a horrible decision.
How they are not in top 5!
V 3 Comments
16
Wonder Girls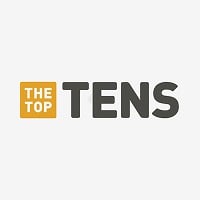 Wonder Girls was a South Korean girl group formed by JYP Entertainment. The group's final line-up consisted of Yubin, Yeeun, Sunmi and Hyerim. Members Sunye and Sohee officially left the group in 2015, while Hyuna left in late 2007.
I love sunye shes so responsible and sohees adorable yenny loves her fans lim so sweet yubin so kind wonderful
I really like wonder girls and their music,they're just so original. Saranghae unnies. Hyelim
17
Apink
Apink is the best ever, they are cute, innocent, dorky, pretty, kind, talented and funny. They have catchy songs and good music. FIGHTING!
They are the BEST!
18 Dal Shabet
19 Fiestar
20
2Yoon
2yoon are amazing best sub unit ever 4nia
Who?
Jiyoon and gayoon should have comeback!
21
Brown Eyed Girls
I'm so glad I discovered gain shes brilliant her voice is amazing I love you unnie love yous all
22
A Pink
Apink awesome I love all there songs there so catchy
23
T-ara
I love tara so much I'm glad qri was brought into are lives but sad armeur left
24
Gfriend
They gor skills
Even their debut song glass bead was very powerful and then me gustas tu became very popular because of them falling continuously on the slippery stage but they controlled the situation like professionals and then rough was a hit because of their sharp dance moves and vocal performance altough they are criticized a lot but believe me they have it all they are funny can dance and have good vocals. Gfriend HWAITING!
Gfriend FIGHTING
Gfriend deserve recognition, they are talented and beautiful. All the members bring something unique to the band. And Yuju vocals, I mean... so good!
Fightin'!
25 Stella
26
Kara
Kara is my most favourite girl group ever...because their popularity no doubt especially in Japan..they ve slayed all the Japan charts with their awesome singles...we are kamilias are here to support you guys even their group had disbanded this year...love a lot to my lovely KARA love you guys.!
27
Secret
The best band ever!
They are rally talented!
Hyosung the leader lead vocals and the main dancer is so cute and she is sexy too. Her voice is really nice. she is really beautiful.
Hana is the vocal and rapper and lead dancer. she is so beautiful too!
Jieun the main vocalist is so pretty and her voice is so power ful.
Sunhwa the maknae vocalist and the visual is really beautiful and her acting is really nice!
All of them are really talented.
I love them all!
28 Rainbow
29 Mamamoo
30
Stellar
They have some great songs and powerful vocals. - Yoonmin
31
Afterschool
All of them are so pretty and talented
Hottest kpop girlgroup ever!
32 Nine Muses
33
Hello Venus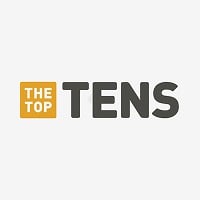 Hello Venus is a South Korean girl group formed by Tricell Media, a joint venture between Pledis Entertainment and Fantagio, in 2012. It was announced in July 2014 that the two companies had ended their partnership, with the remaining members continuing under Fantagio.
34
CLC
Their 2016 dmc boyfirend cover was sick
Who?
35 Gugudan
36 Dreamcatcher
BAdd New Item
Related Lists
Sexiest Members of Kpop Girl Groups
Top 10 Best Kpop Dance Girl Group

My Top 10 KPop Girl Groups

Top 10 Best KPop Bands
List Stats
300 votes
36 listings
5 years, 100 days old

Top Remixes (5)

1. 2NE1
2. SNSD
3. f(x)
DINOMAYANGKORO

1. 2NE1
2. Orange Caramel
3. SNSD
DaraParkFan
1. Exid
2. Girl's Day
3. Miss A
YOUnique253
View All 5
Error Reporting
See a factual error in these listings? Report it
here
.